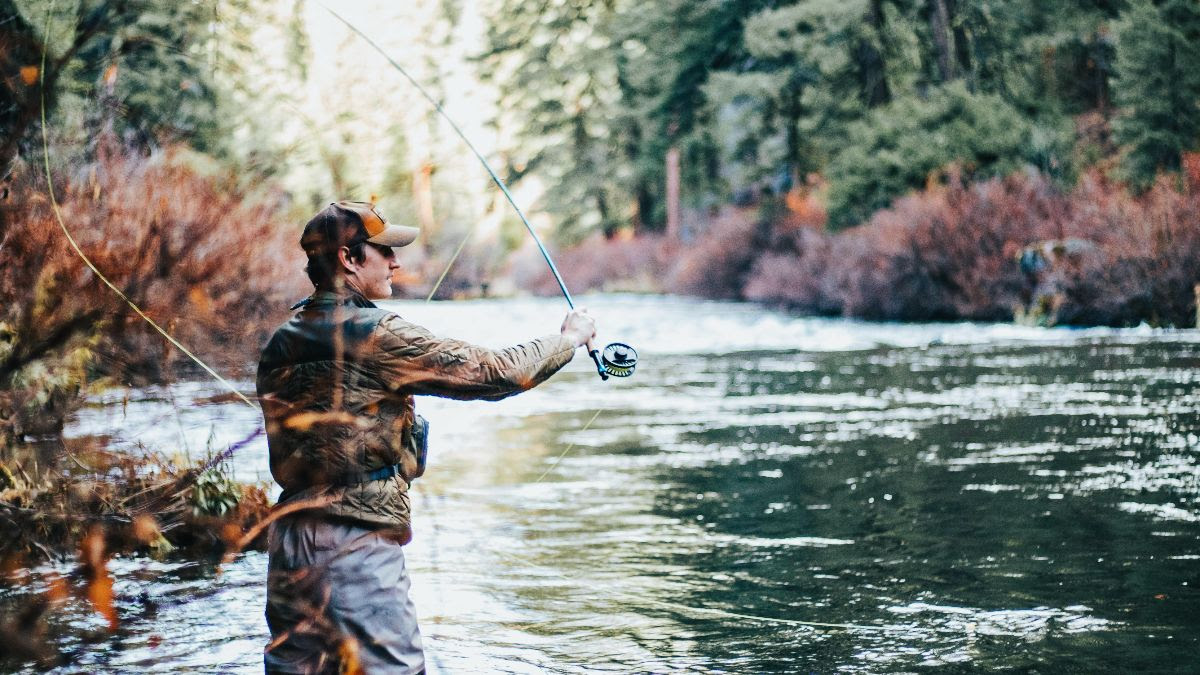 Use geotargeting to reach those struggling with the Coronavirus.Geotargeting uses data collected from mobile apps to precisely target messages based on people's activities and movements. For instance, patients visiting a hospital regularly are likely to be more at risk from the Coronavirus. Use such insights to improve your campaign targeting and reduce costs.
Basics
Geotargeting is a lot like fishing. Your results depend on picking the right time and place to fish. Technology reduces the guesswork. A geotargeting campaign, starts by deciding where the people you are trying to reach likely to have been. What is their age, gender, race and income? What message are they most likely to respond to?
Case study
A recent campaign needed to encourage black families in specific Baltimore communities to get tested for the Coronavirus. They needed to do this quickly with a small budget.
A geotargeted campaign was used to find predominantly black neighborhoods in Baltimore and target people visiting medical facilities with mobile ads encouraging them to get tested for the Coronavirus.
Finding the area in Baltimore, MD to geo-target.
Picking the area to target
Statistical Atlas (a free app) was used to identify the Bayview district in Baltimore as a predominantly black area. A Google search revealed John Hopkins Medical Center as the main healthcare facility in the area.
Finding the closest John Hopkins facility in Bayview, Baltimore.
Geofence
A virtual boundary was drawn around the John Hopkins Medical Center campus in Bayview. A geotargeting system was used to collect the Mobile Ad IDs (MAIDs) of phones that were in the geofenced area over a the selected three month time period. Geofencing can find the MAIDs of phones that may have been there upto a year in the past.
Geotargeting
MAIDs collected by geofencing are refined by choosing the age, income, race, and gender of the people found. This enables campaigns to send ads only to the people found in the geofenced area who match the desired profile. Some of the variables used to refine the targeting include:
Zip Code – to only target Baltimore residents and not those from out of state
Frequency of visit – identify patients by only targeting ads to people with 4 or less visits. People with multiple visits are likely to be doctors and nurses working at the facility.
Age – the elderly are more vulnerable to the Coronavirus
---
Frequently asked questions
What is a Mobile Advertising AD IDs (MAIDs)? MAIDs are unique number different than the phone number. They are used by advertisers to deliver ads to a mobile app on that phone.
How are Mobile Ad IDs collected? Many mobile apps regularly transmit their location which is collected by data brokers.
How are the ads delivered? Ads appears in mobile apps on the phone using MAIDs. Ads are delivered by a number of ad delivery networks including Google, Facebook and other firms.
How does geotargeting differ from Facebook targeting? Finding potential audiences and delivering ads are two separate functions. Facebook does both – create a Custom Audiences and deliver ads to it. Mobile ad audiences can also be created with other targeting tools and data sources. This often yields better results at a lower cost.
How else can mobile ads be targeted?
Names and addresses from the voter file on other list can be converted to MAIDs and then served mobile ads. For instance a list of veterans or retirees in the community could also be used to target through mobile ads. Such geotargeted campaigns cost less and can be implemented faster than mail campaigns. 
Other geotargeted campaigns:
Black Voters Matter Fund Innovates To Get-Out-The-Vote In Louisiana's Election For Governor.
The Beginner's Guide To Running A Low-Budget, Geo-Targeted Political Ad Campaign.
Cost of a campaign
The cost to deliver a mobile ad is measured in CPM (Cost per thousand) or the cost to deliver a mobile ad to a thousand phones. The cost of mobile ads depend on the size of a campaign and other factors but usually cost around $ 5-20 / CPM. 
The cost to send a mobile ad twenty times each to 5,000 people each at a CPM of $10/CPM is:
5,000 MAIDs x $10/CPM x 20 times ad delivered = $ 1,000
Take away
Use geotargeting to improve your targeting based and reach more people for less money. Learn more here.
Deepak
Co-Founder, DemLabs
---
DemCast is an advocacy-based 501(c)4 nonprofit. We have made the decision to build a media site free of outside influence. There are no ads. We do not get paid for clicks. If you appreciate our content, please consider a small monthly donation.
---