Please join us for weekly Zoom calls with amazing candidates running to flip the PA General Assembly!
Tuesday, April 28th, 7PM ET – Joanna Bryn Smith (PA-HD120)
Joanna works for Luzerne County providing legal representation for those that can't afford an attorney. Outside of work, Joanna volunteers with a number of community organizations and sings with the Choral Society of Northeastern Pennsylvania.
RSVP to meet Joanna on Tuesday!
SNEAK PEEK: Sign up for next Tuesday's Candid Candidates with Paul Friel (PA-HD26)!
---
Doctors and nurses are bravely going into work every day to save lives. It's time to give them the tools and protection they need to do their jobs safely.
Sign on NOW to demand Trump activate the Defense Production Act to end the shortage of PPE for the sake of our healthcare workers.
---
We need all hands on deck for the November elections! Become part of an invaluable team that will help ensure our democracy. All training will be provided.
Sign up here to join the team!Learn more at these Voter Protection/Vote by Mail Trainings:
---
Join us for a few more rounds of Quizzo on Friday, May 1st at 7PM. Our special guest callers will be State Reps. Brian Sims, Joanna McClinton, and Joe Webster.
Sign up here to play.
---
Stay tuned…we're taking our postcard program remote, and will soon launch a postcard store which will deliver cards and addresses to our volunteers.
Chip in to help launch the postcard store – we'll let you know wen it launches!
---
Phone Bank: April 28 Back2Blue Day of Action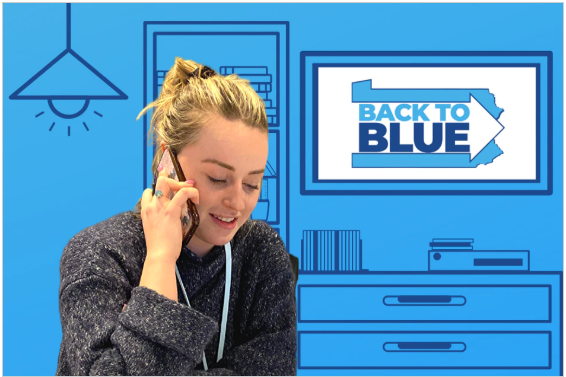 Phone bank a HUGE number of Democratic voters to let them know about the new PA primary date (June 2) and about VOTE BY MAIL. Choose an hour or two to make calls!
Sign up for the April 28 Day of Action HERE.Make Calls from Couch at Your Convenience!
Choose from the full line up of Back to Blue open virtual phone banks HERE.
Check out our Turn PA Blue Phone Banking Tips HERE.
---
Vote Forward and Swing Left have partnered on a GOTV letter-writing project which targets fellow citizens who are unlikely to vote but likely to vote for Democrats if they do cast a ballot.
Sign up to write letters here.Stay safe, stay healthy and stay engaged!
---
DemCast is an advocacy-based 501(c)4 nonprofit. We have made the decision to build a media site free of outside influence. There are no ads. We do not get paid for clicks. If you appreciate our content, please consider a small monthly donation.
---