The 2020 Census Kicks Off This Week
The Census is coming! Come March 12th, start looking for a postcard in the mail urging you to participate in the Census. This once in a decade event aims to count every U.S. resident and helps determine how many members of Congress each state gets and how federal funds are divided up. Click here to read up on how to help make sure we have a complete count in Westchester! 
---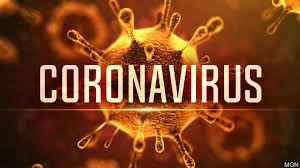 Coronavirus Update
Coronavirus hit Westchester last week and the number of cases throughout the county is growing. The New York State Department of Health has set up a hotline at (888) 364-3065 where Department of Health experts will be available to answer questions regarding COVID-19. Click here to access the Westchester County Department of Health's webpage for updated information about the virus and how to protect yourself.
---
Ban Hybrid Voting Machines!
Experts agree these voting machines present serious security flaws – yet they are still an option in New York! Call your NYS legislators to co-sponsor S6733/A8597 to ban these flawed machines. Thank you to local Senators Shelley Mayer, Alessandra Biaggi and James Skoufis, and local Assembly Members Paulin, Buchwald, Abinanti, and Sayegh for signing on.
If your elected isn't on the bill yet- ask them why not!
---
---
Episode 33: Flipping Apple Country
This week we look just north and talk with Democratic candidate Michelle Hinchey about her campaign to flip State Senate District 46. We also get an update on other races in apple country from Craig Zumsteg. Click here to listen to the podcast.

Find out more about Michelle Hinchey: hincheyforny.com
---
DemCast is an advocacy-based 501(c)4 nonprofit. We have made the decision to build a media site free of outside influence. There are no ads. We do not get paid for clicks. If you appreciate our content, please consider a small monthly donation.
---