Take a trip with me with gratitude and these are just some of the members of Congress I met with to #ProtectOurCare in 2019. Ready? Let's take a trip around the country and give thanks for the Reps fighting for our #PreExistingConditions protections.
Before we begin this journey, I want to remember the late great Congressman Cummings. He thanked me in July for taking my pain, turning it into a passion, to do my purpose. I will never forget those words, nor will I forget the Congressman. #RestInPower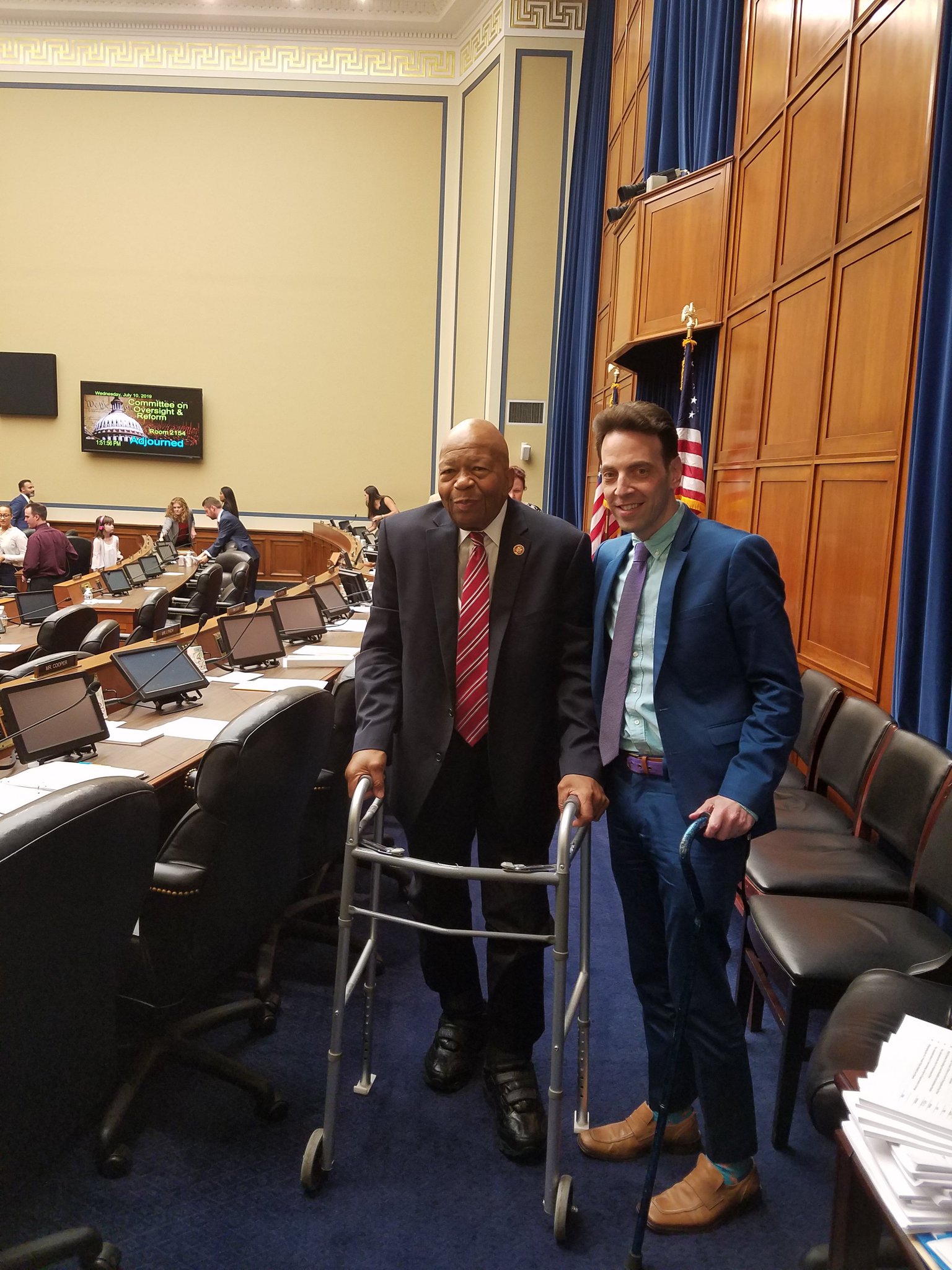 Meeting Speaker Pelosi was truly a surreal experience. One of the most compassionate people I've met on the Hill. She has plenty of gratitude, grace, & is humble. She is also a fierce fighter. Which goes to show, that you can multi-task in the fight to #ProtectOurCare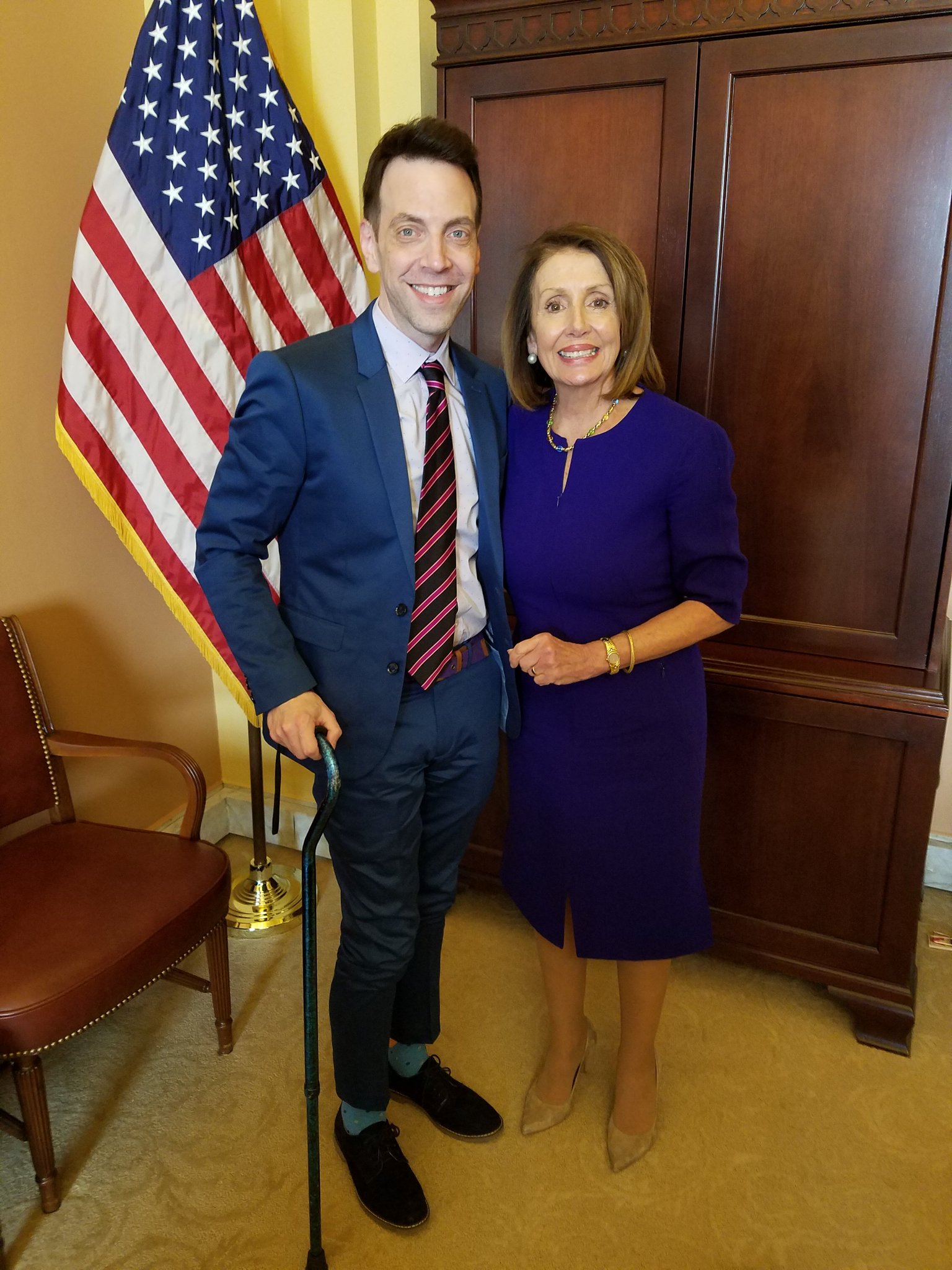 A lot of you may not be aware, but my Senator (aka Senate Minor Leader), Senator Schumer commissioned a video with 16 US Senators (and me) to ensure YOU knew when ACA Open Enrollment was. Especially since the Administration cut the advertising budget by 90%. #ProtectOurCare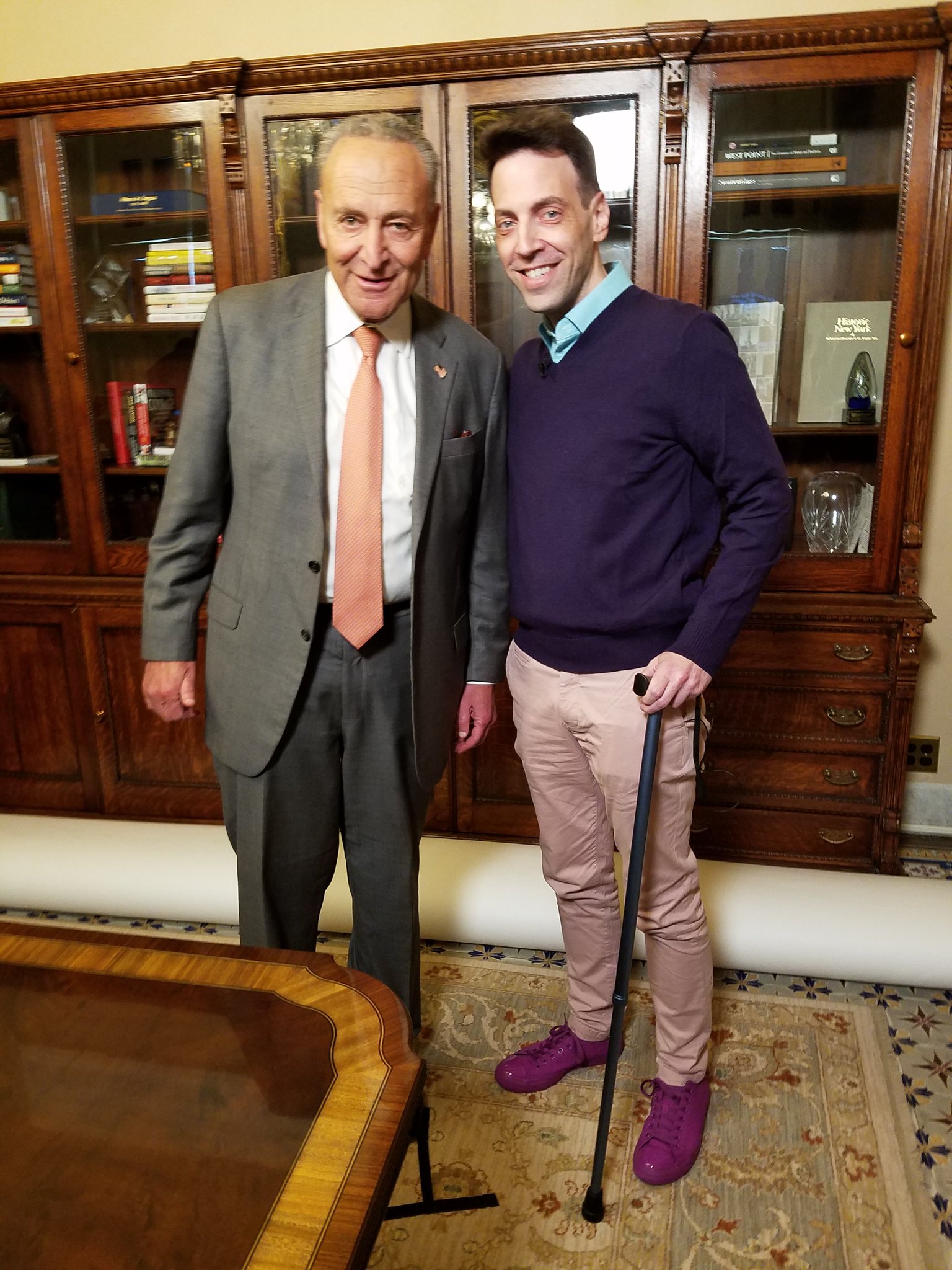 Senator Doug Jones is fighting to #ProtectOurCare in Alabama and for the USA. He has a bill (w/Senator Mark Warner) to fund Medicaid expansion in the final 14 states that chose not to expand. Alabama, you're lucky to have him.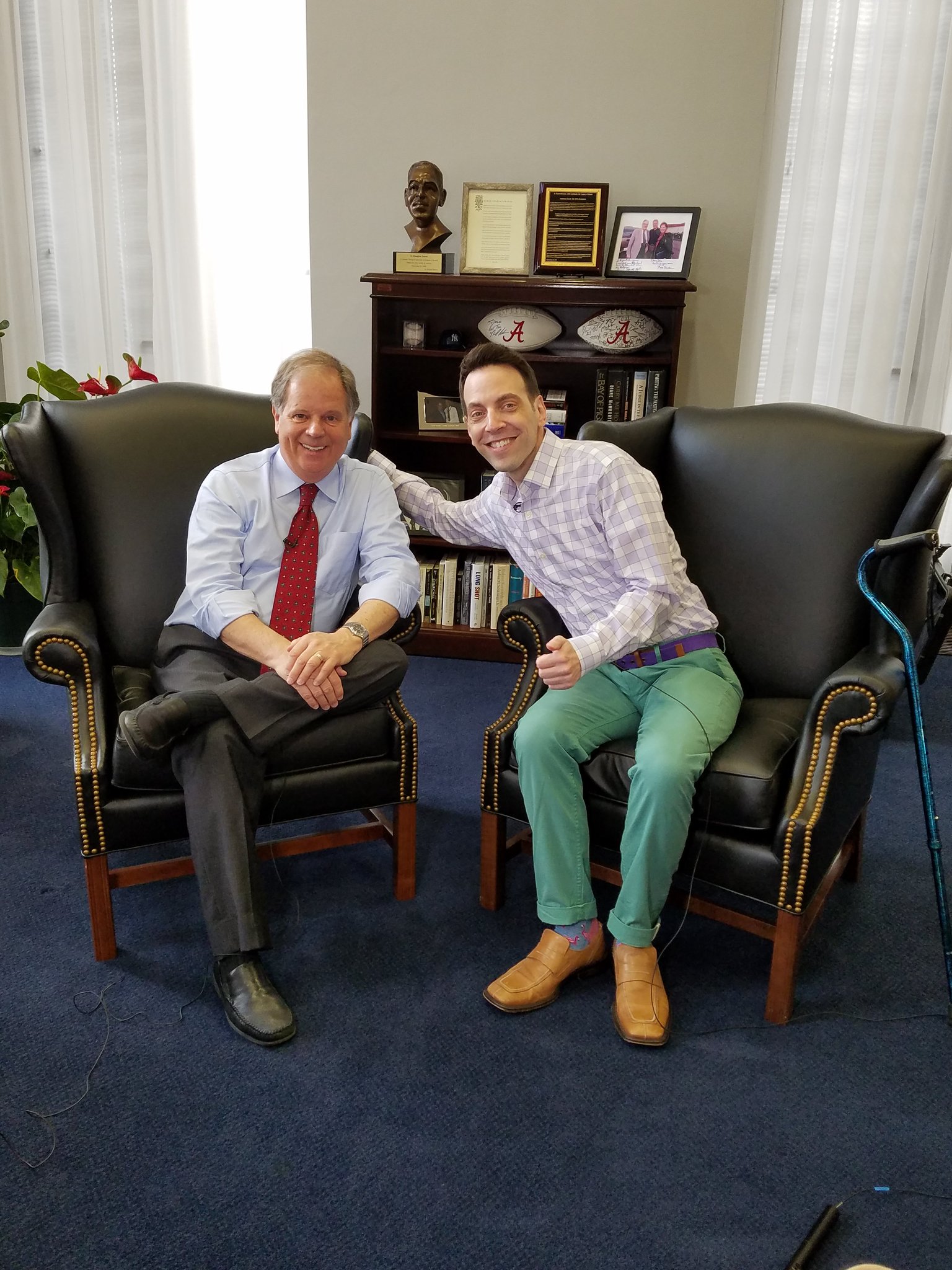 I met Alabama's Rep. Terri Sewell in the middle of her Judicial hearings on Impeachment. She made time to speak to me how we can work together to #ProtectOurCare Because health care is a top priority for her. That's dedication & commitment. I'm truly appreciative.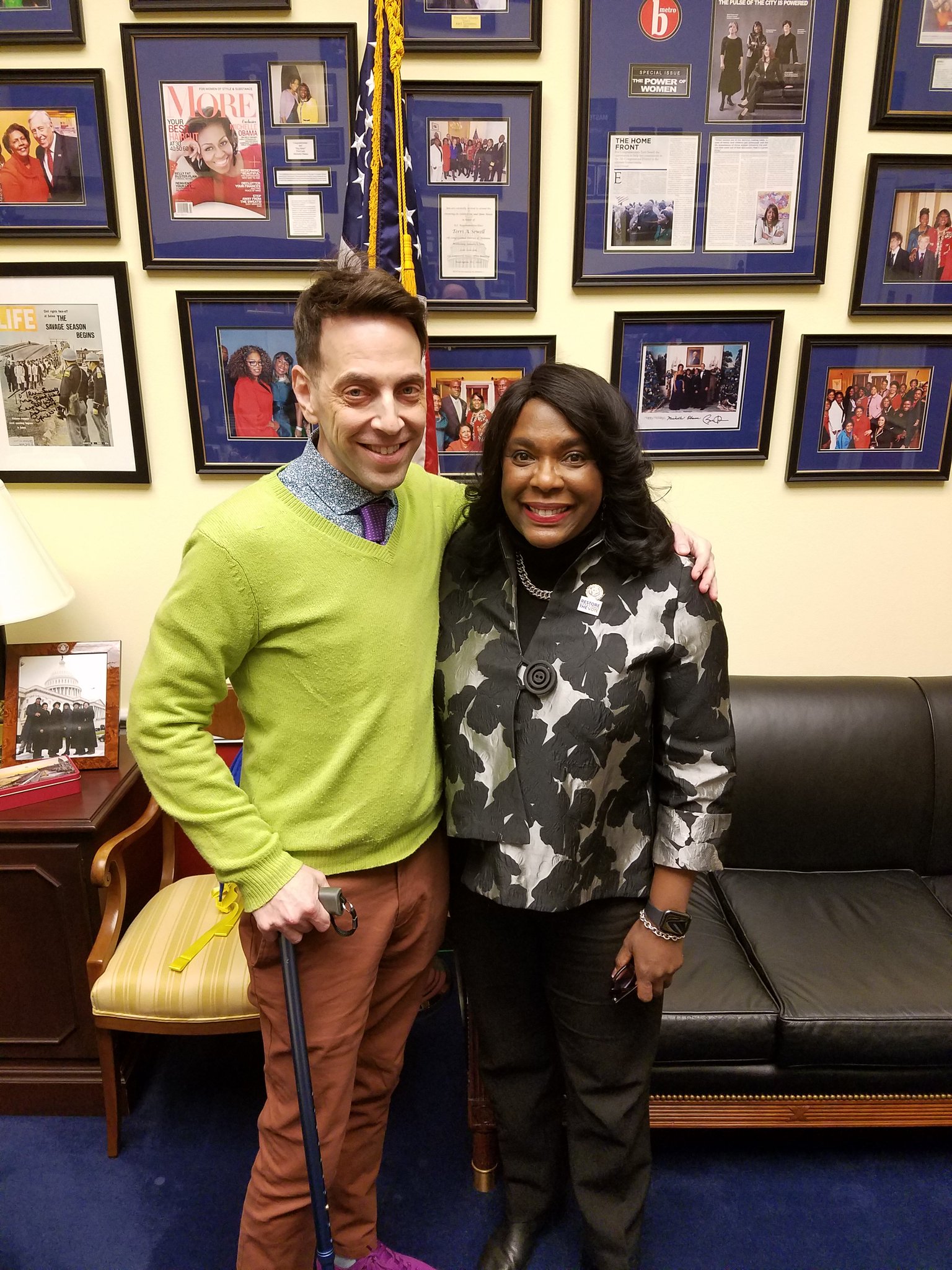 Honor to know Congresswoman Rep. Barragan! It was an honor to meet her in July & testify for her in December to #ProtectOurCare Thank you, Congresswoman, for everything you do!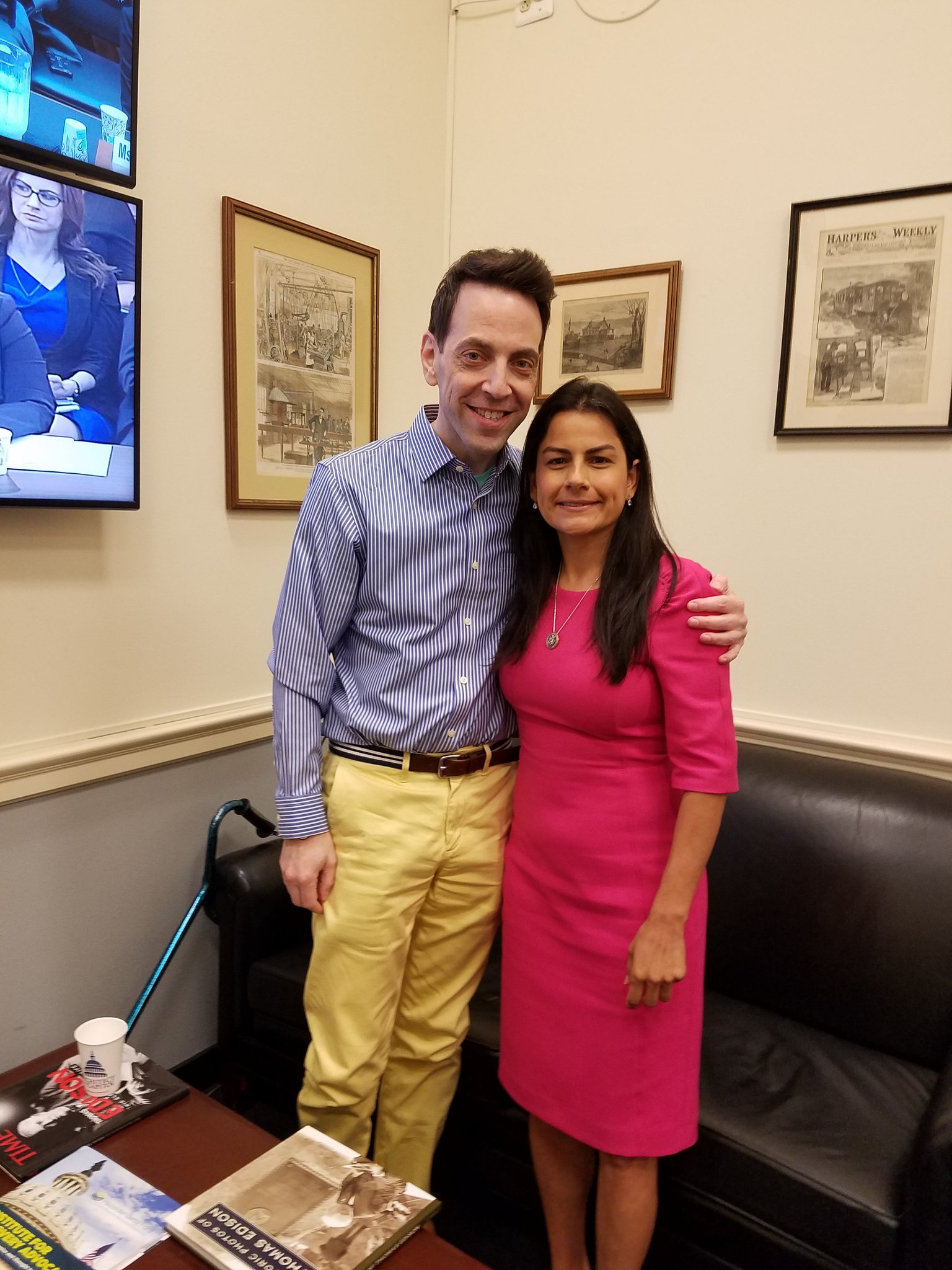 Congressman Mike Levin is doing wonderful work in Congress, I'm very happy every time I meet with him. He's valiant in his efforts to #ProtectOurCare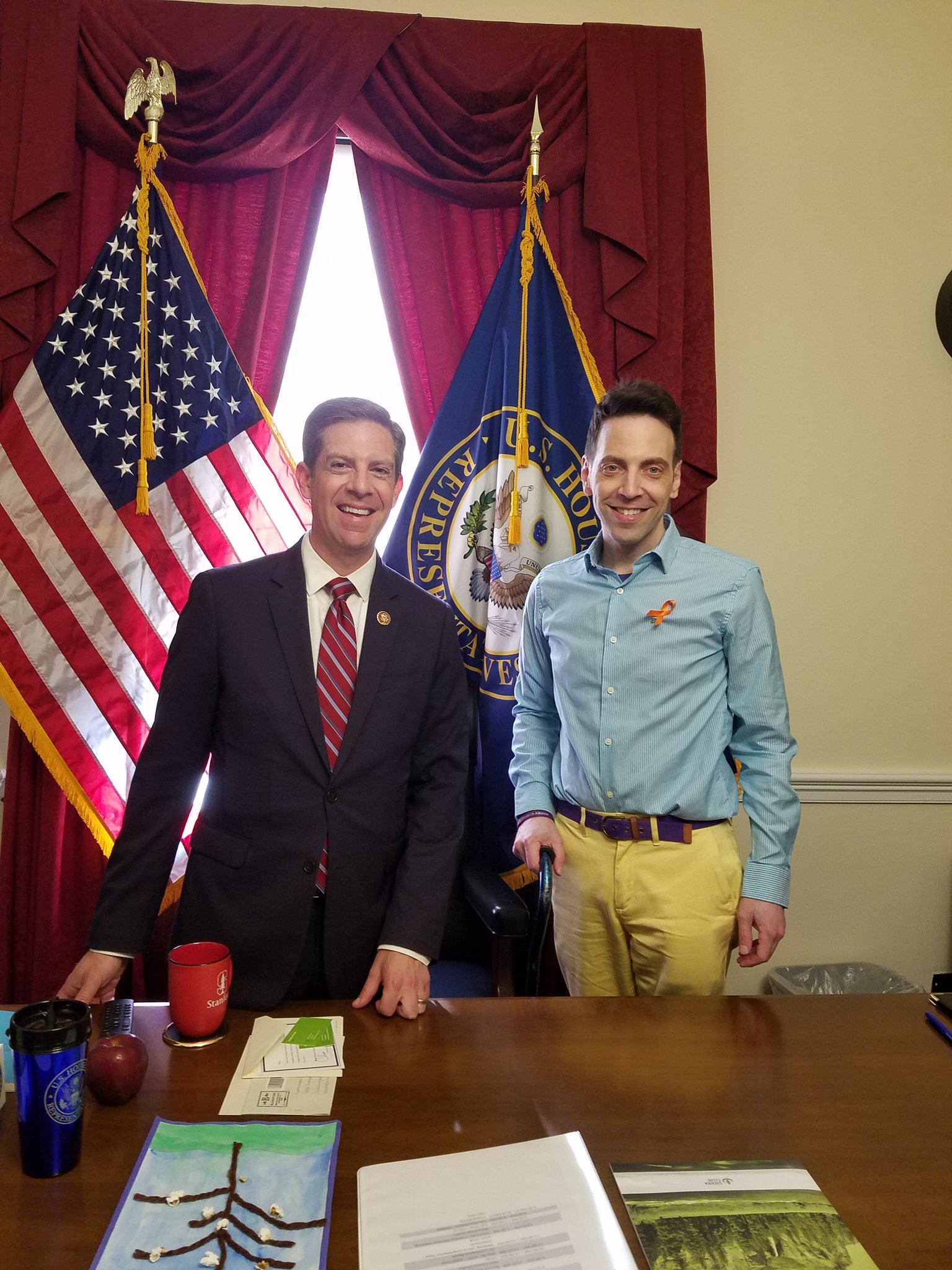 Congressman Harley is another incredible voice to #ProtectOurCare Such a pleasure to know him. Plus he's the only member of Congress I know, who wears sneakers to work, but don't tell anyone. 😉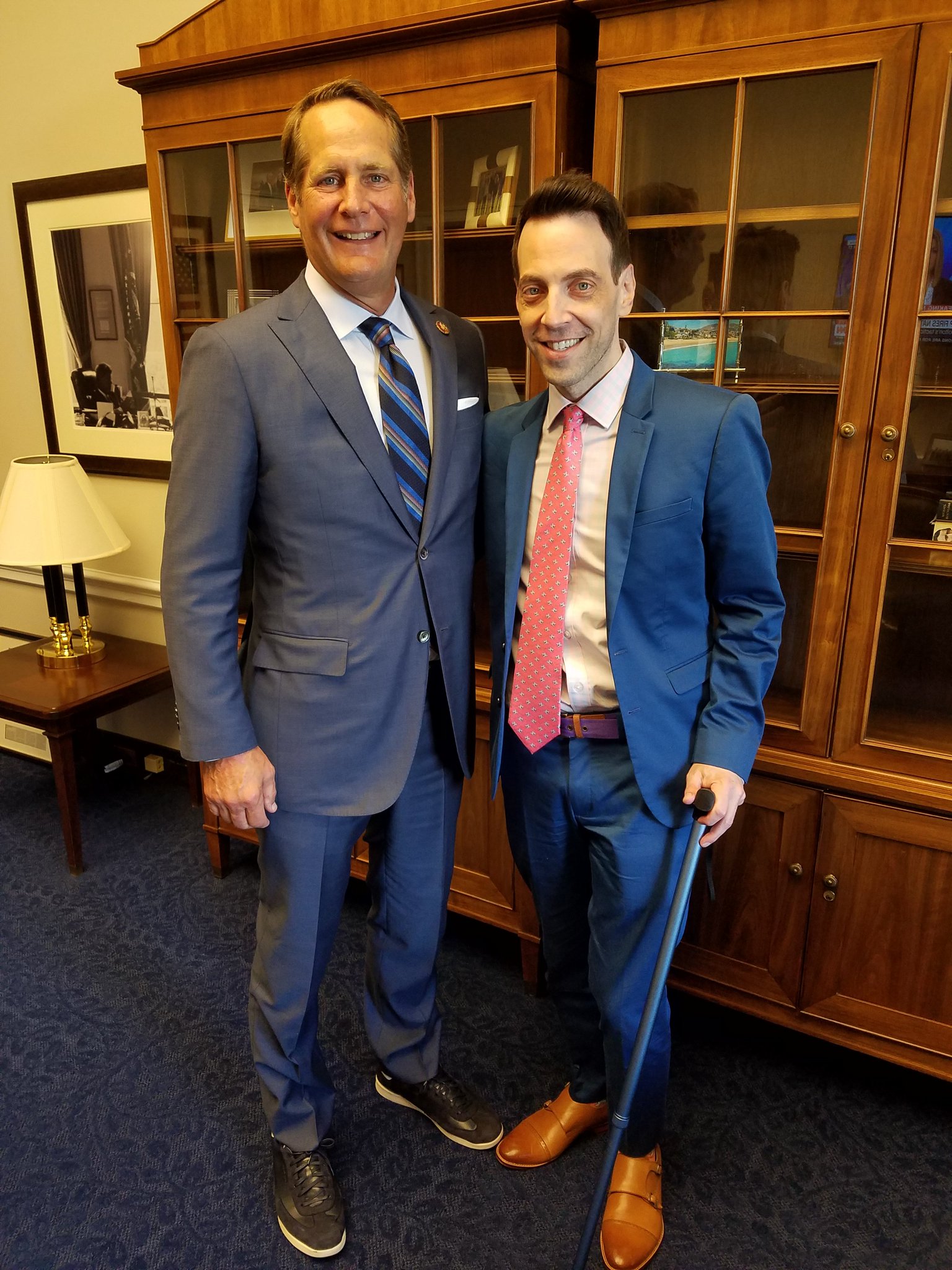 Congressman Swalwell has been 1 of the greatest supporters in my advocacy in DC to #ProtectOurCare Even before I met him. He gave me words of encouragement when I was ill or worried about my health. And kindness & compassion. Because that's who the Congressman is.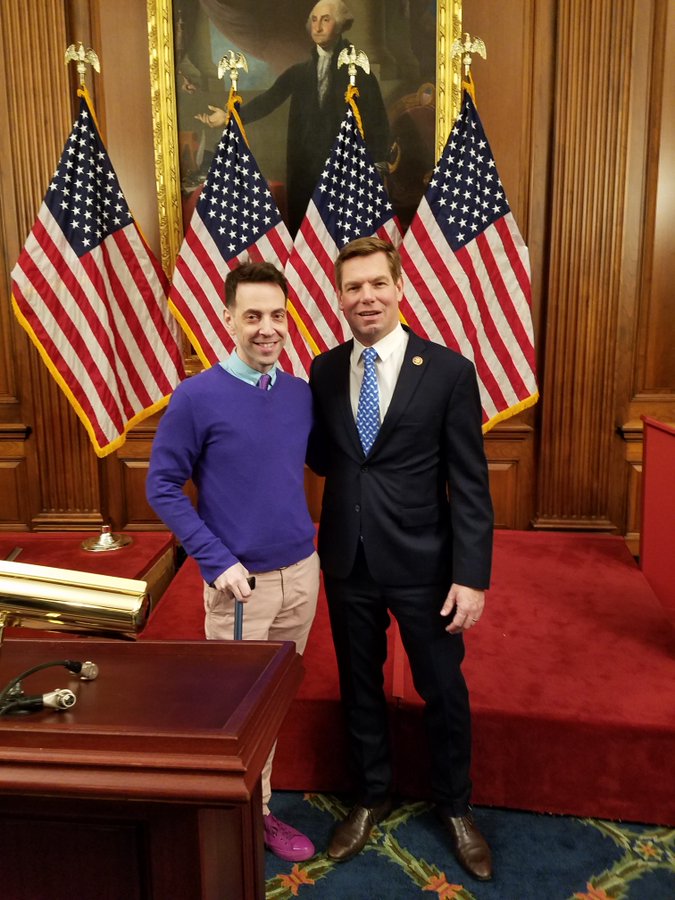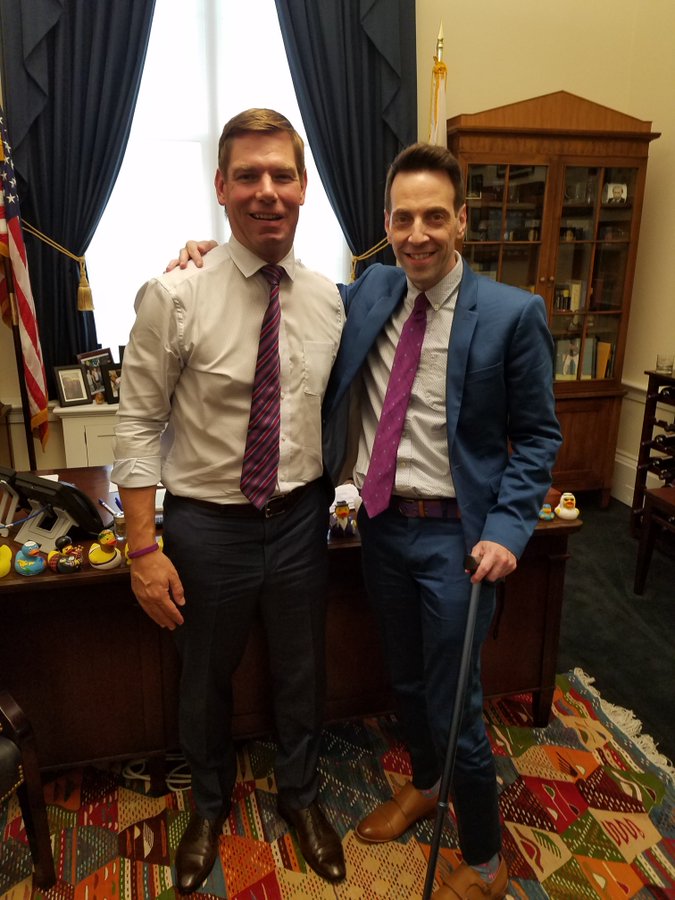 My 1st time testifying before Congress was in February 2019, for Approps Dems & Rosa DeLauro I have the utmost admiration for the Congresswoman, because she's fearless, a cancer survivor like me, and she will never EVER give up fighting to #ProtectOurCare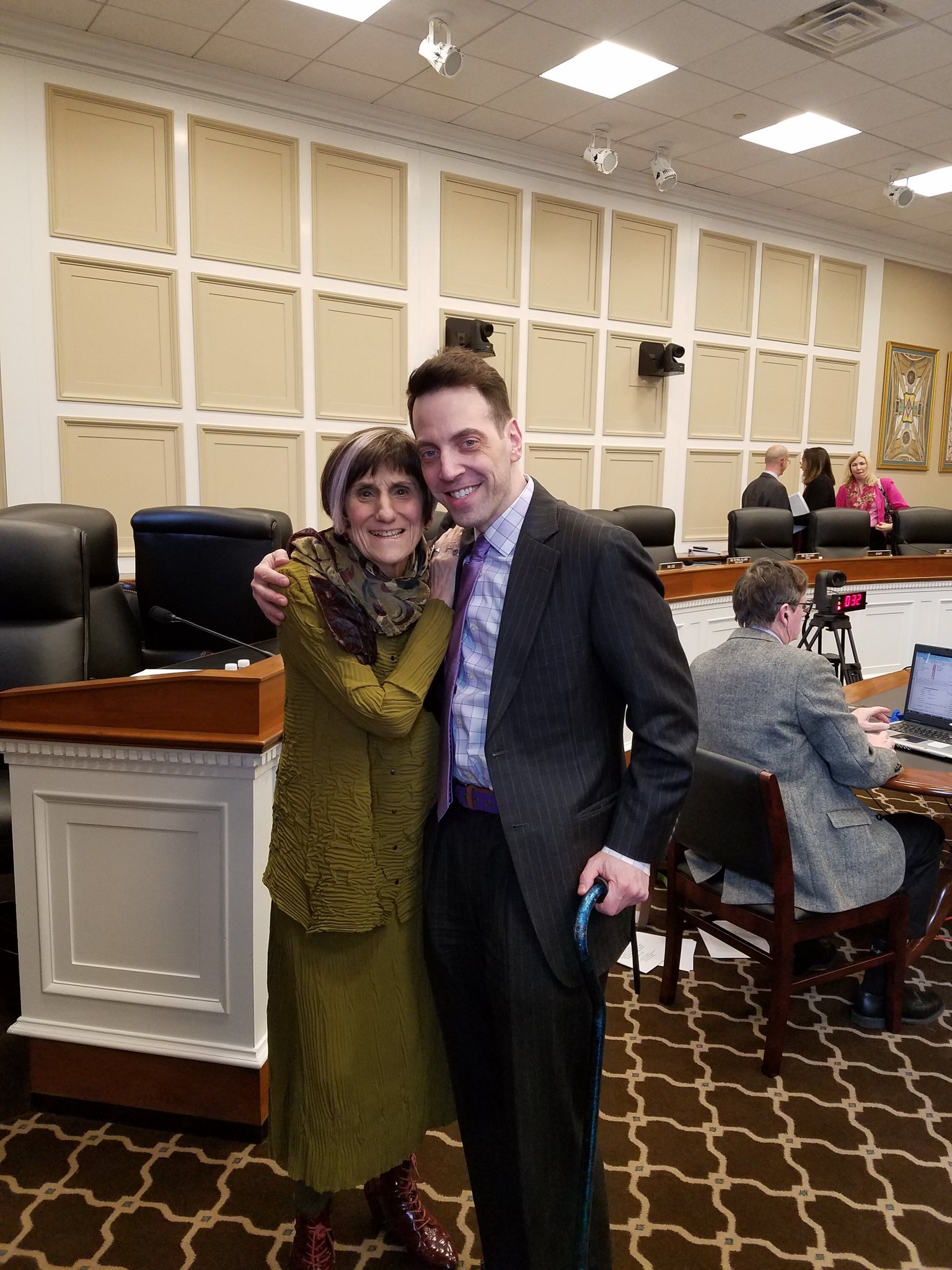 Meeting Senator Chris Murphy in June resonated deeply with me. He is one of those voices in the Senate, I've listened to for a long time that has brought me so much hope as I fought to #ProtectOurCare In person, I have to say, it resonates even more, if that's possible.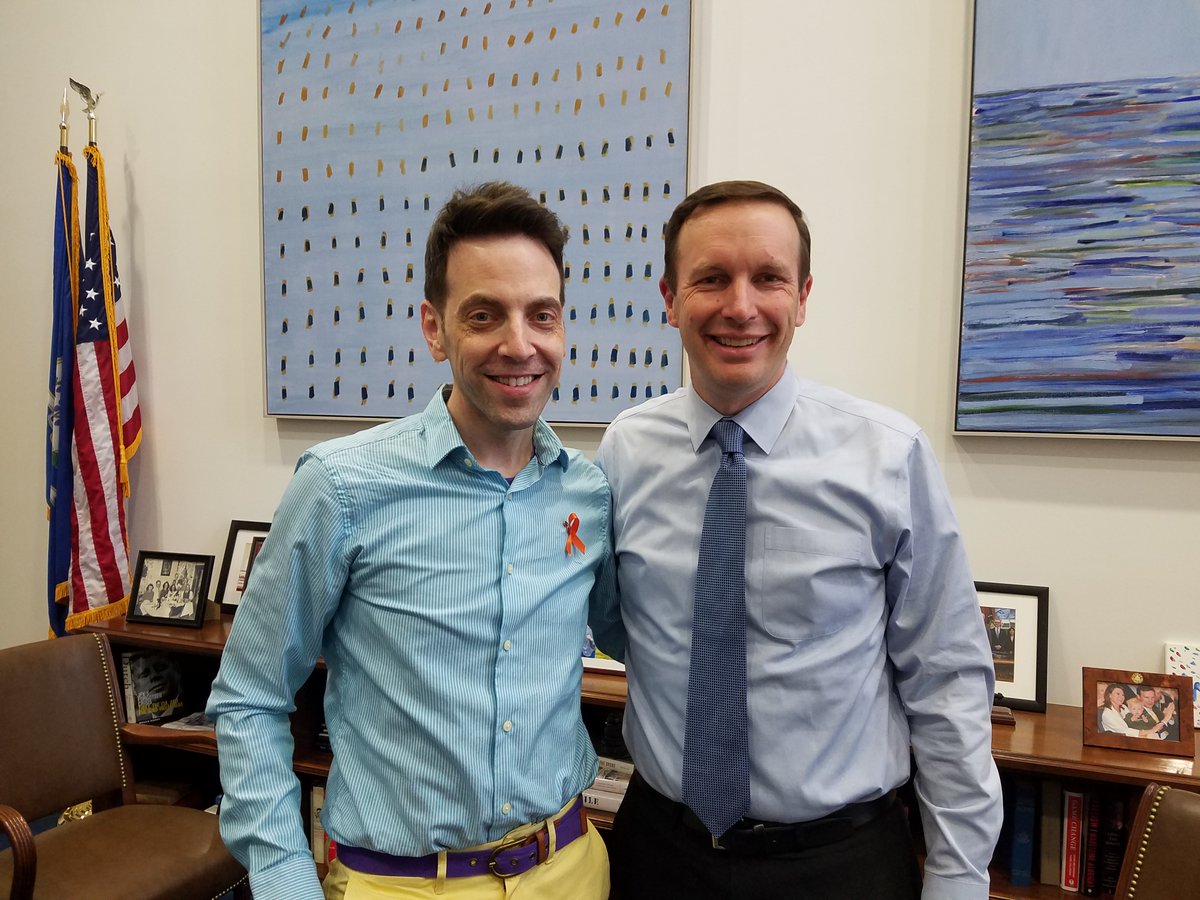 If you don't know who Rep. Castor is YOU should. One of our most incredible allies in the House fighting to #ProtectOurCare 1 week I was making an Open Enrollment video with her and the next week I was testifying for her! That was quite the week. Thank you, Congresswoman.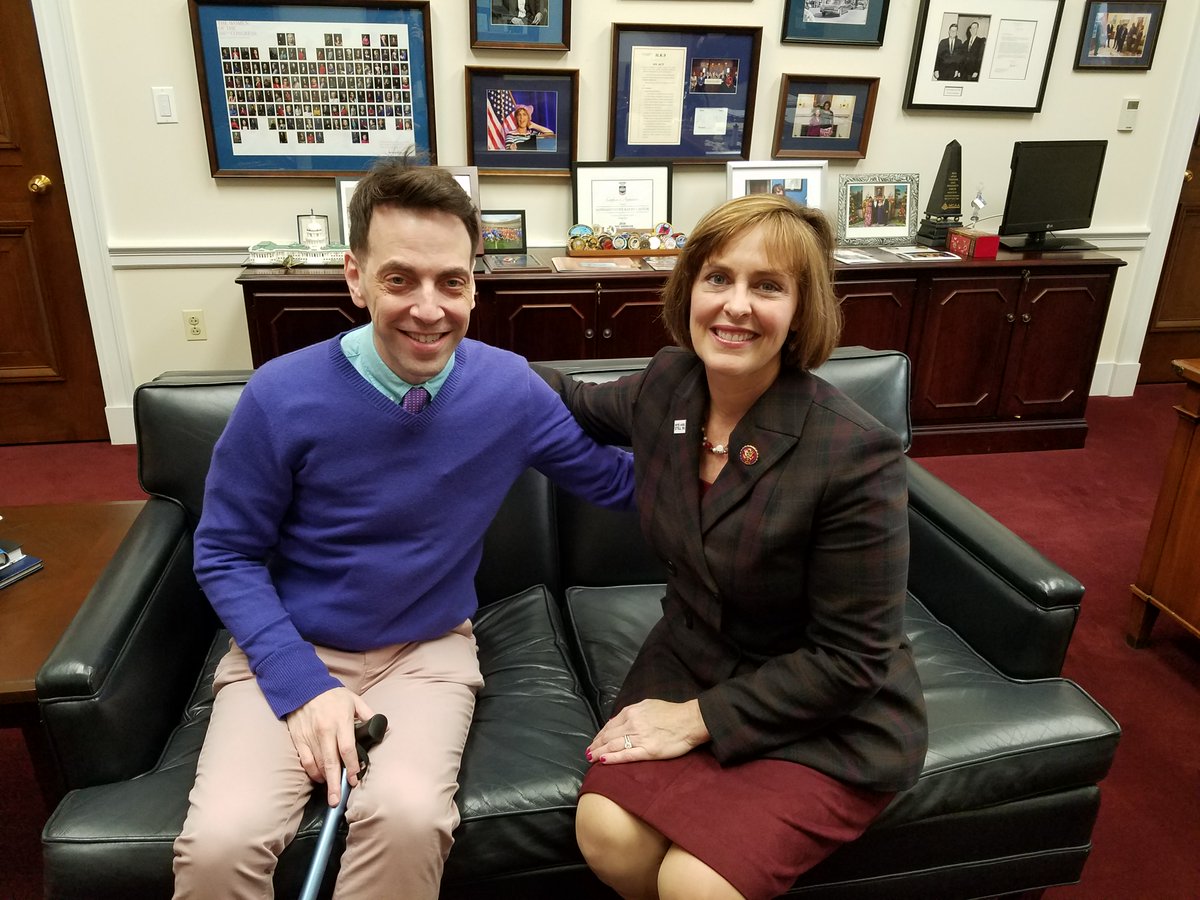 Rep. Ted Deutch is an amazing voice to #ProtectOurCare I didn't want to interrupt his lunch in December, but I had to thank him for meeting with me in September & his continued efforts to protect #PreExistingConditions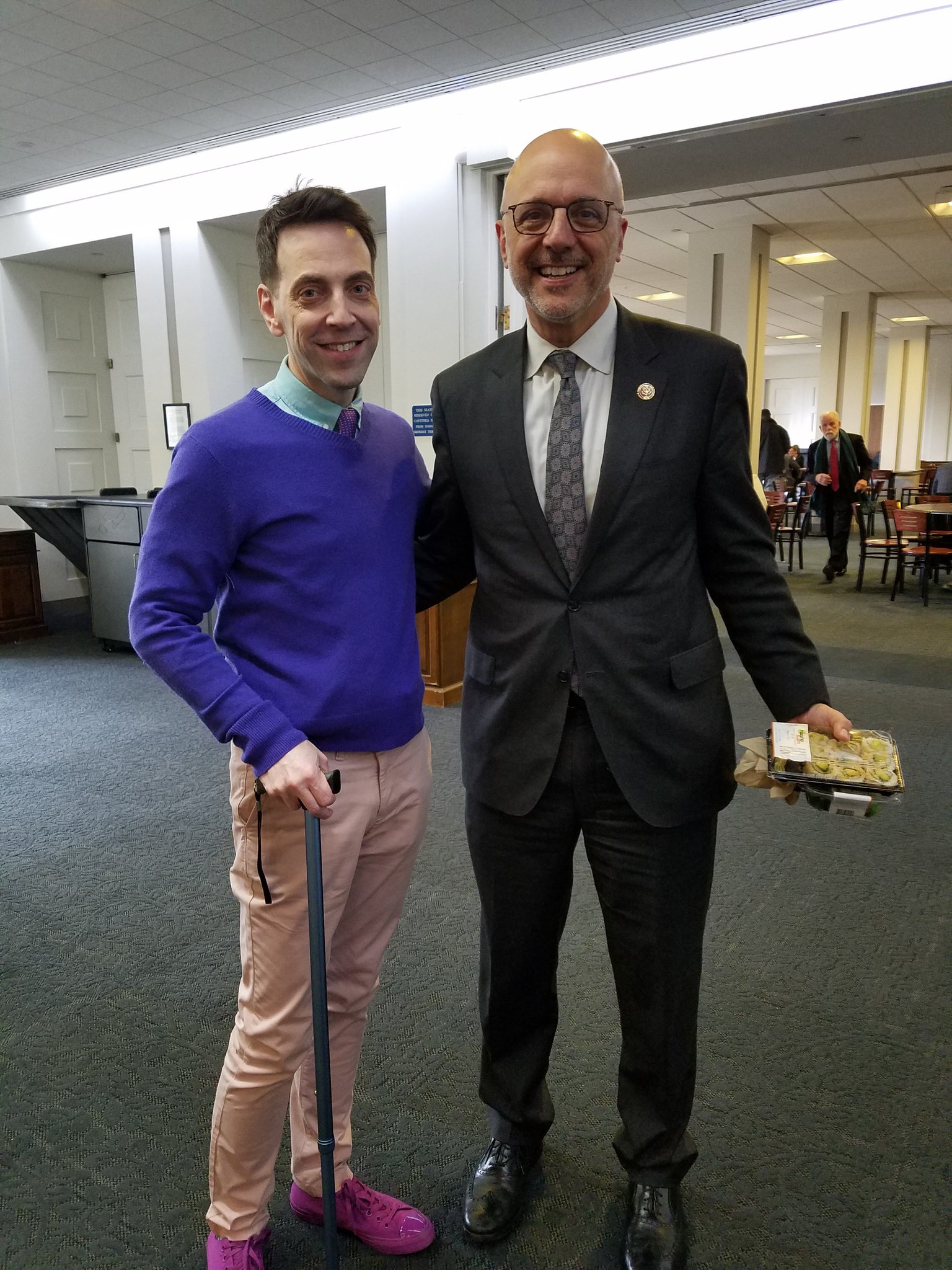 Another fierce Floridian, Debbie Wasserman Schultz to #ProtectOurCare In July, I testified for her in Congress. I'm truly glad she's on our side, and by "our side" I mean the protections of 130M w/#PreExistingConditions An honor to have met the Congresswoman.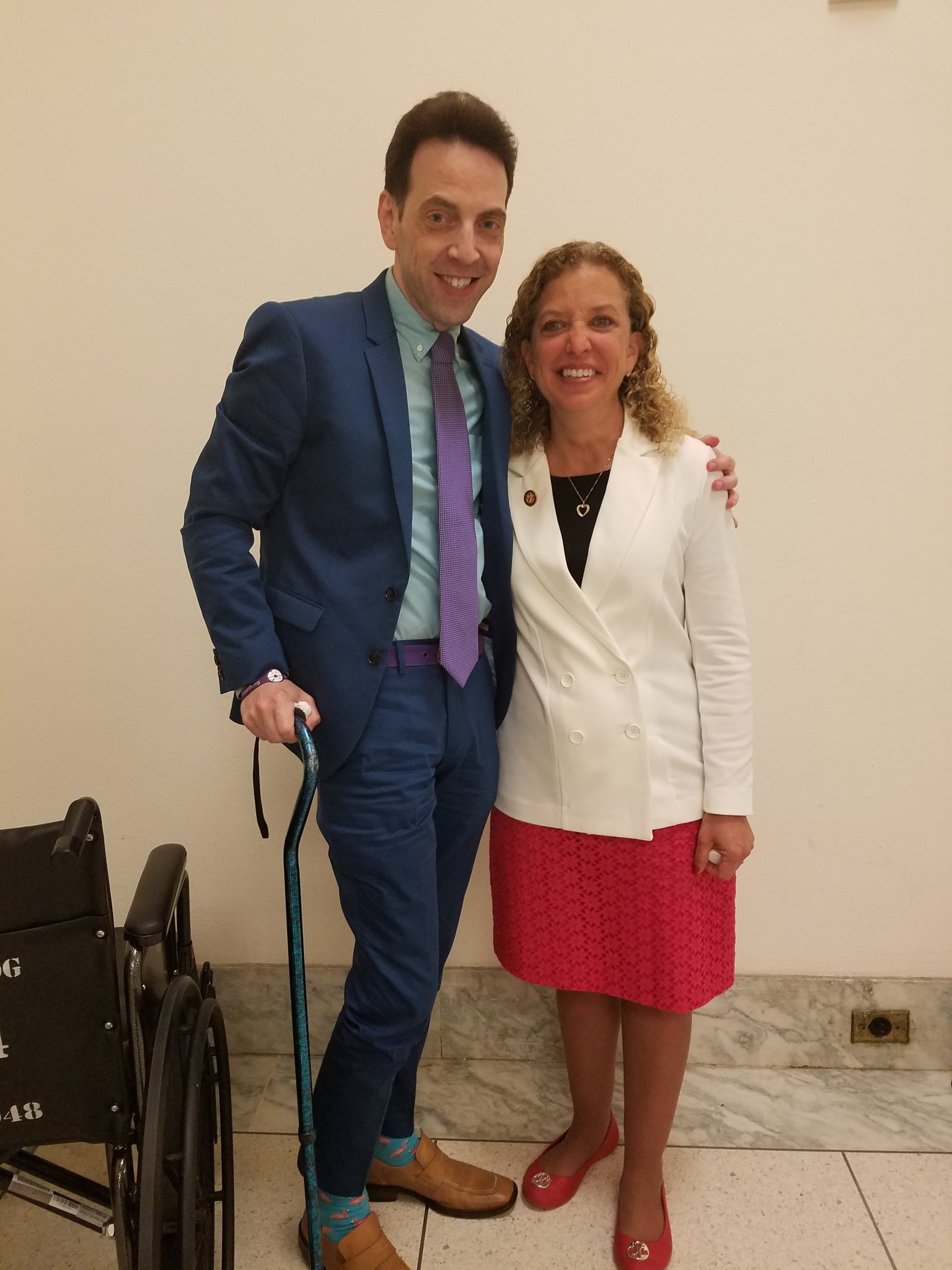 There's just a joyous spirit about Rep. Lucy McBath Being in her presence energized me in the fight to #ProtectOurCare And for that, I am truly grateful. Thank you, Congresswoman. You're doing wonderful things for Georgia!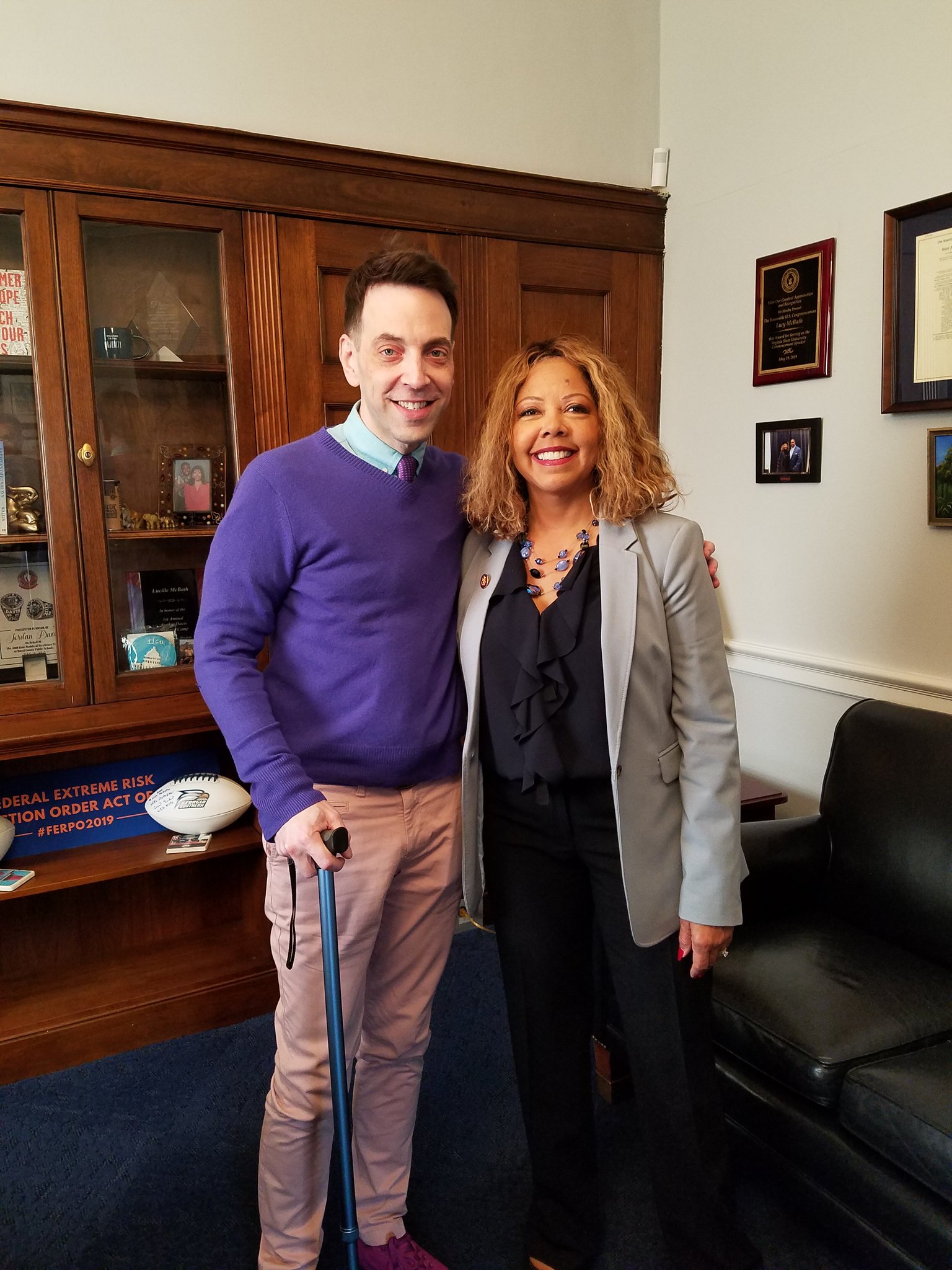 Iowa has a passionate voice in Rep. Finkenauer to #ProtectOurCare I'm so grateful that Iowans have a wonderful leader in the fight for health care.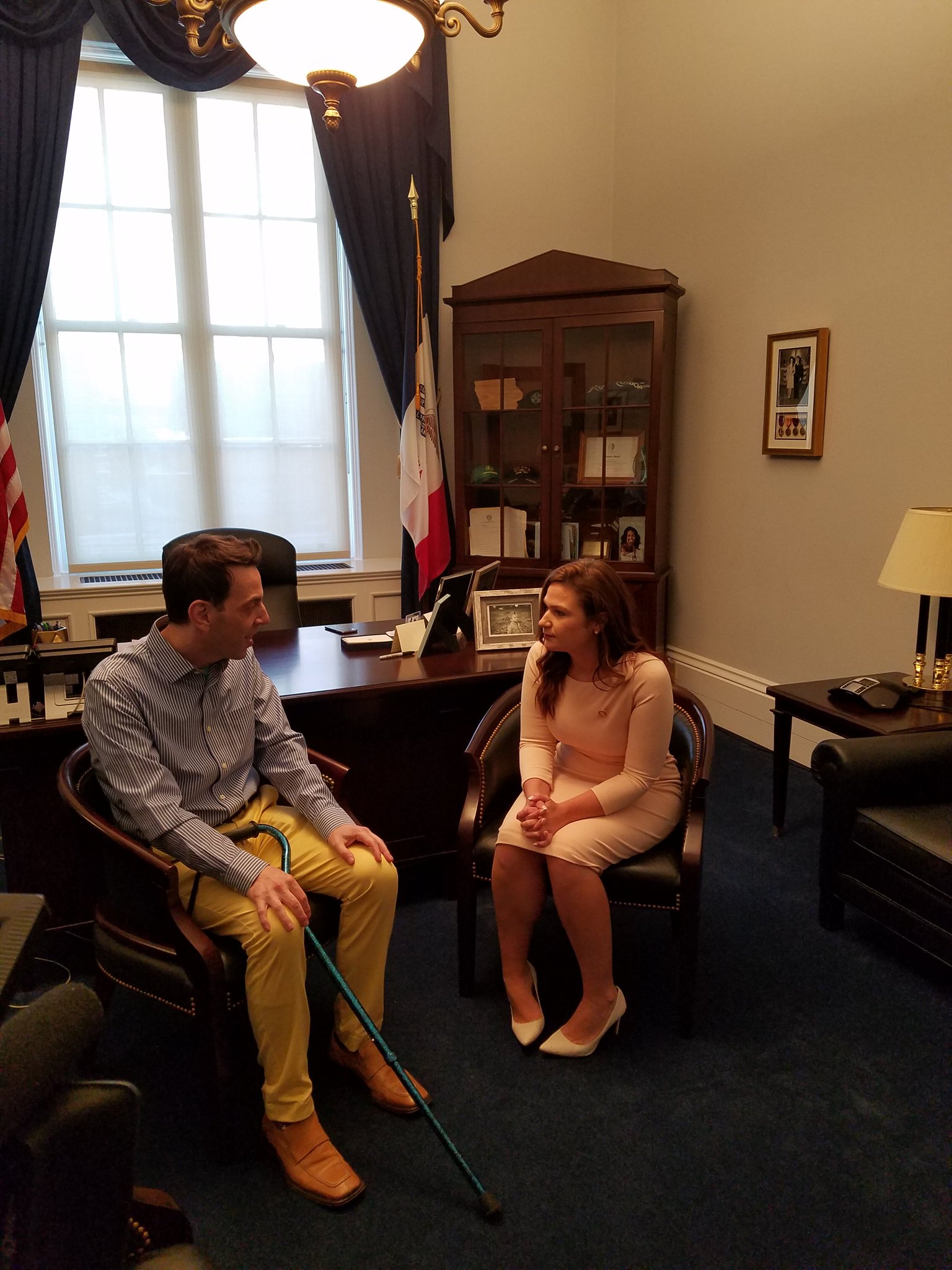 #IL04 is so fortunate to have such a leader in the fight for health care, and as a patient, thank you for everything you do to #ProtectOurCare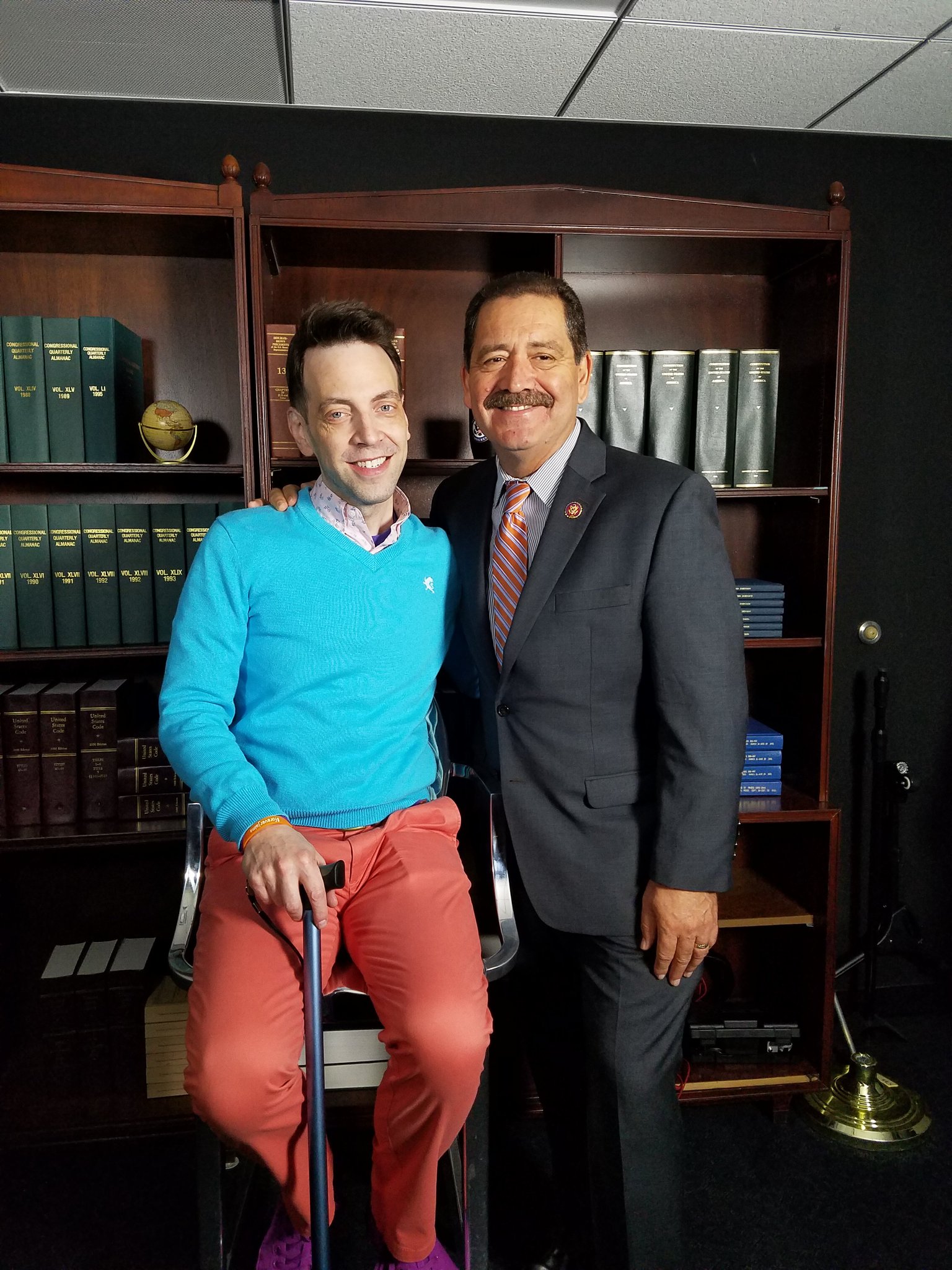 Jan Schakowsky *always* brings me hope with her optimism, enthusiasm, & fortitude. When people ask me what I believe in to #ProtectOurCare, I tell them: listen to whatever Congresswoman Schakowsky says. (I'm serious, it's in the Congressional Record!)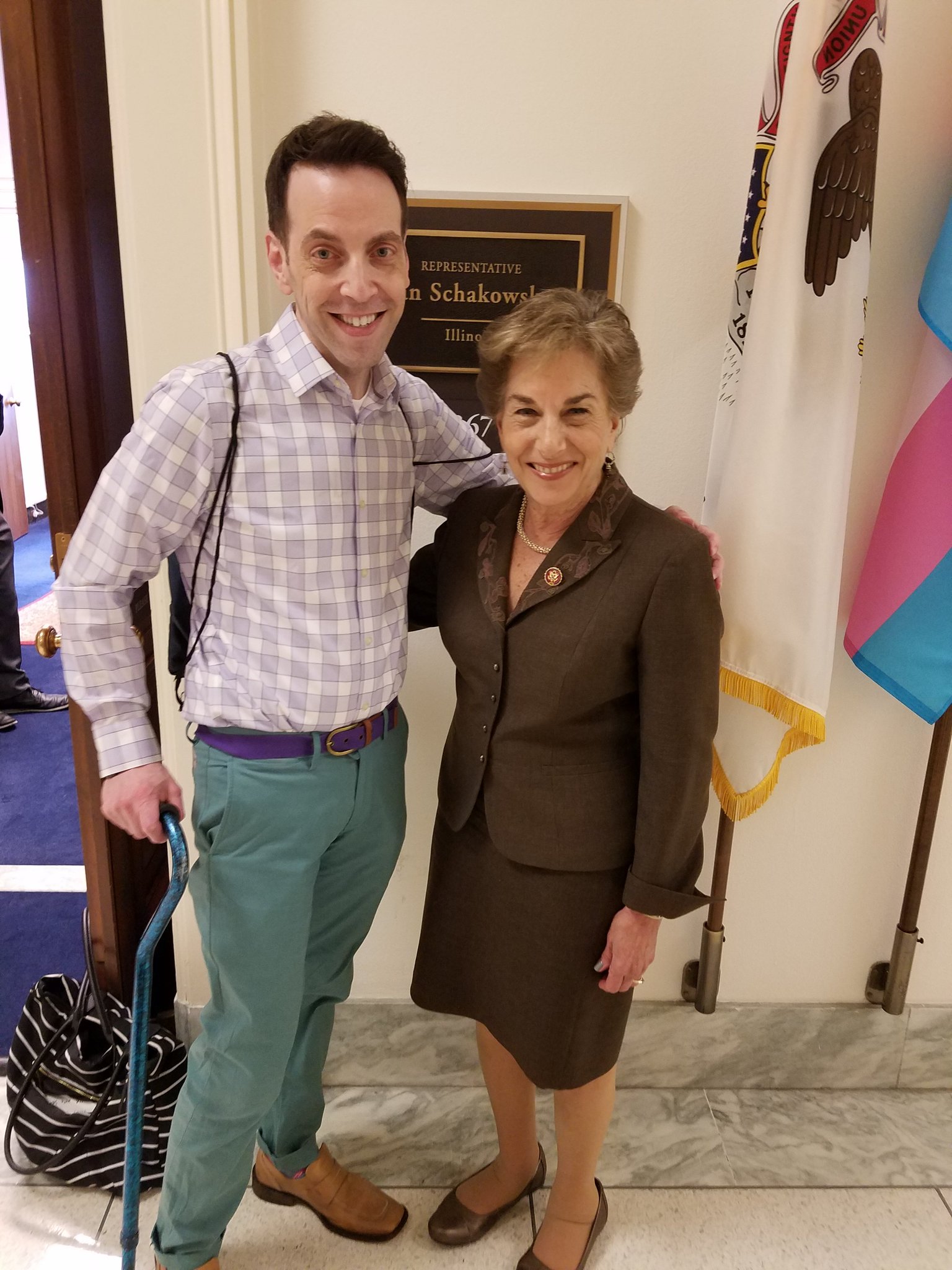 You never know who you will meet in the Rayburn Tunnel. I was shocked to run into Congresswoman Rep. Underwood in July. It took all of my stamina not to cry to meet a hero. She's a nurse and truly understands what it means to #ProtectOurCare (Plus she knew who Natasha is. 😉)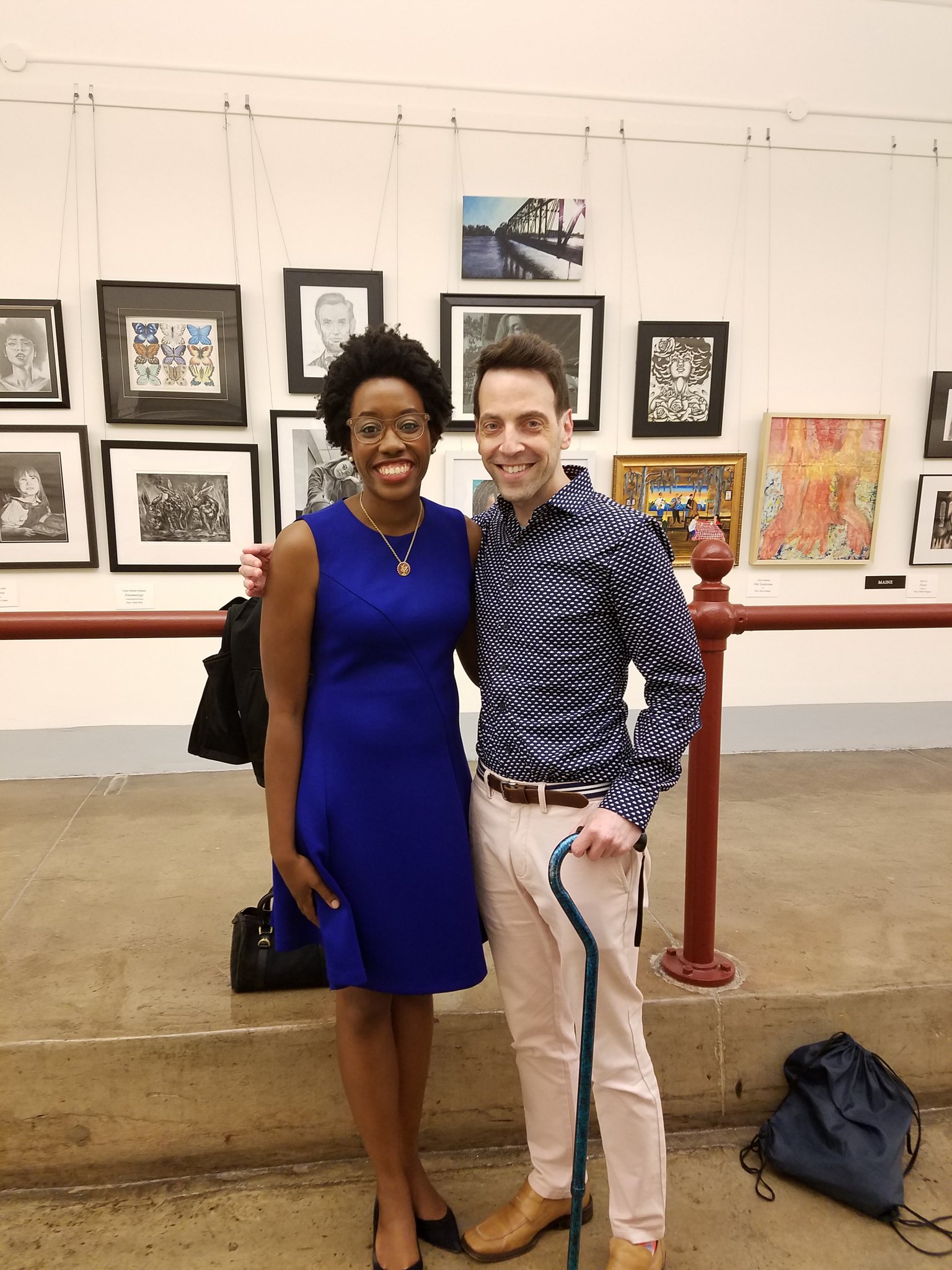 I've been working with Congressman Rep. Andre Carson's office to #ProtectOurCare & finally got to meet him in September. Along with some familiar faces (including my BFF Charlie to my left). Indiana is very fortunate to have you. And that is why I endorsed your RARE Act!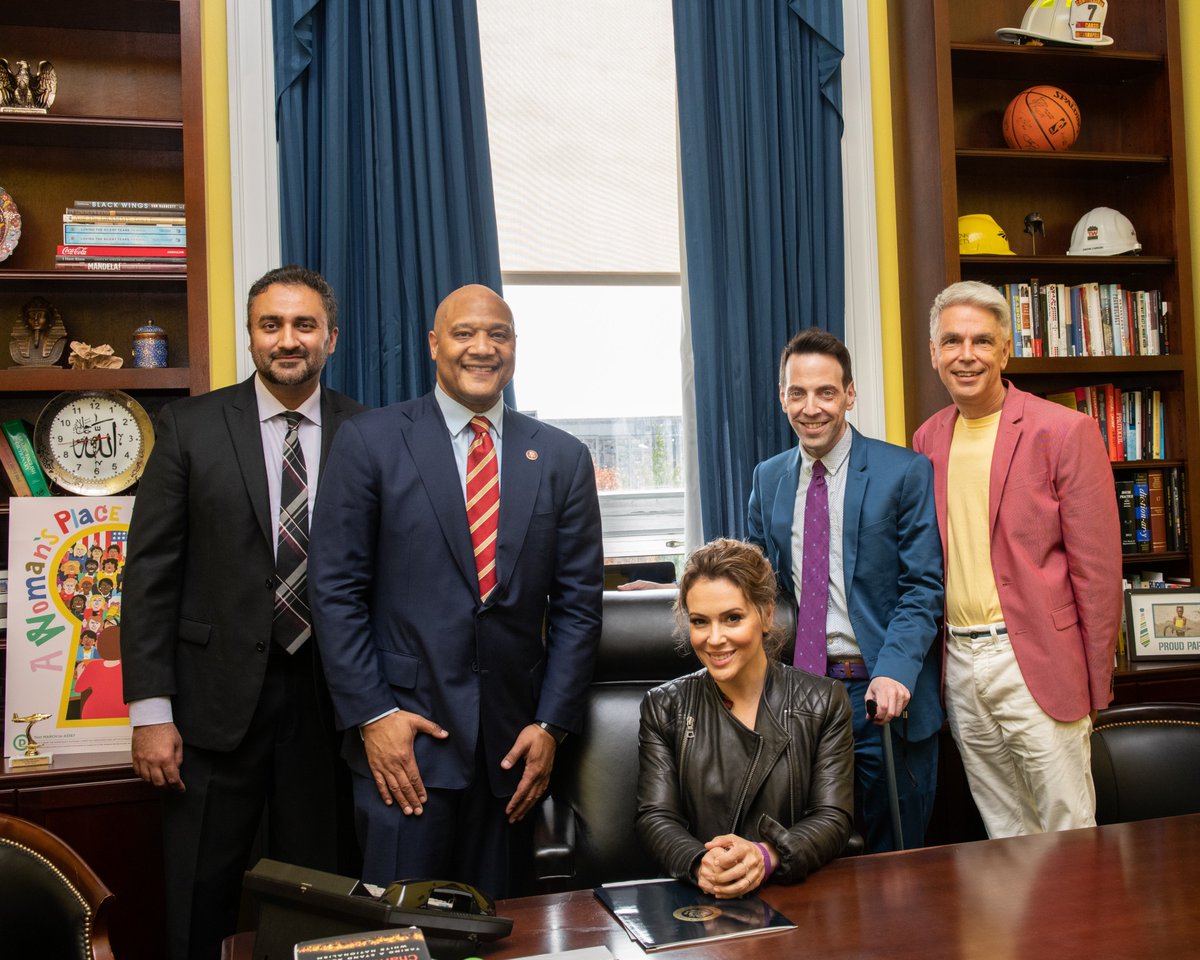 Loved meeting Congresswoman Davids She has a great energy and enthusiasm to #ProtectOurCare A wonderful voice in health care for Kansas! And for the #LGBTQ community.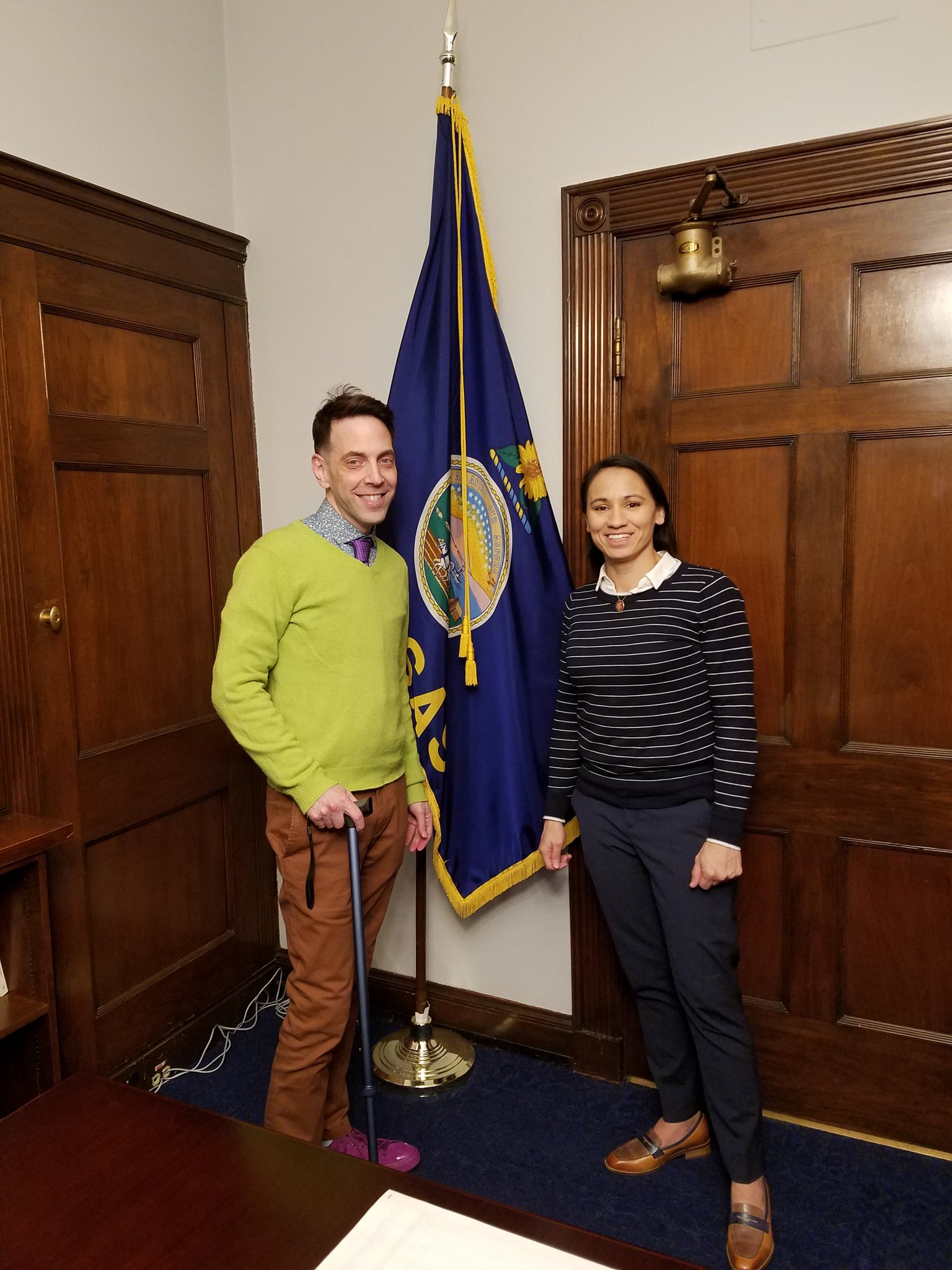 Congressman Rep. Joe Kennedy commitment to #ProtectOurCare is unwavering. If I ask him to make a 2 minute video, he finds the time. That's who he is. An ally, a warrior for health care (it's a PRIORITY) and one of the most compassionate people in all of Congress I know.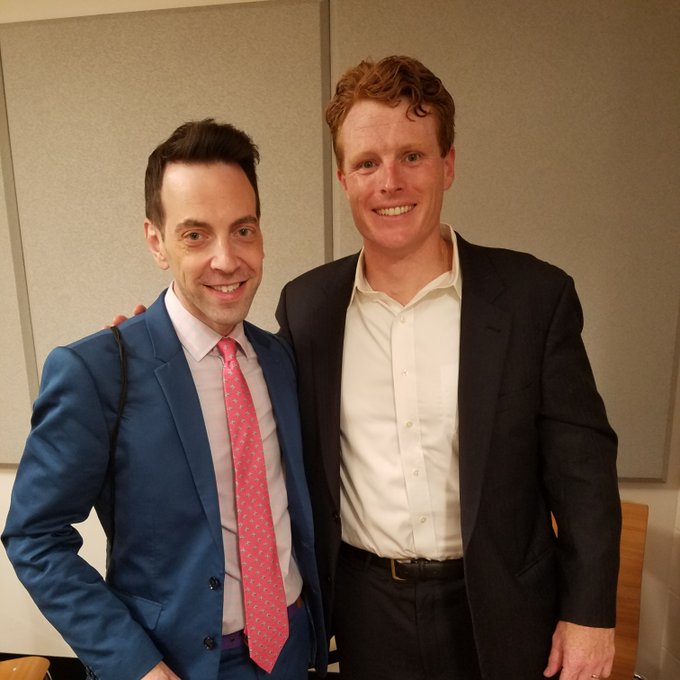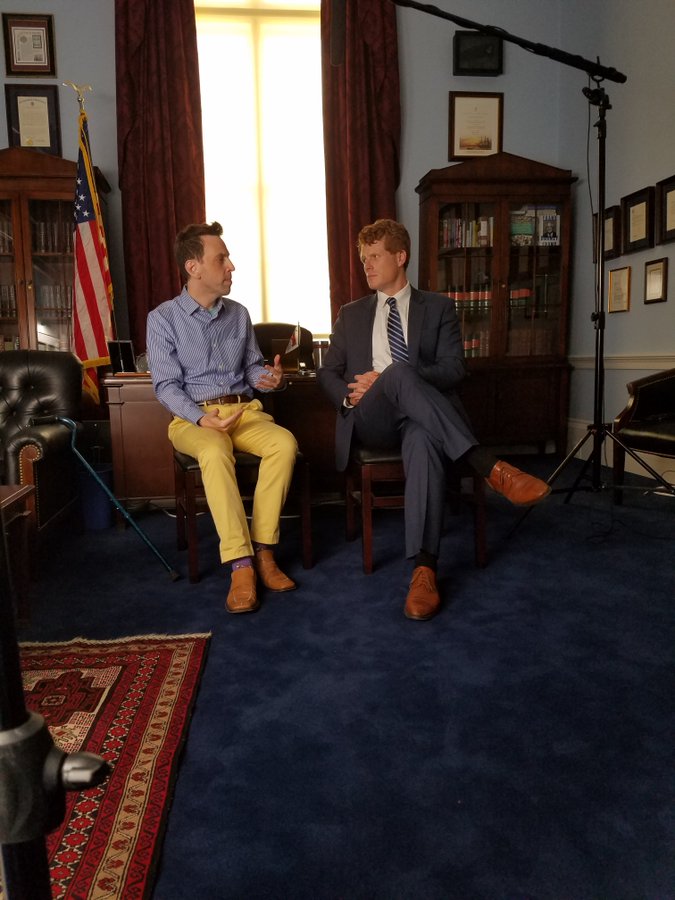 I met Congressman McGovern, on my trip in May to deliver health care stories to 60 offices in the House to #ProtectOurCare He was walking by as I was delivering the stories from his district. I saw him a couple of weeks ago & he remembered me! Truly honored & thankful.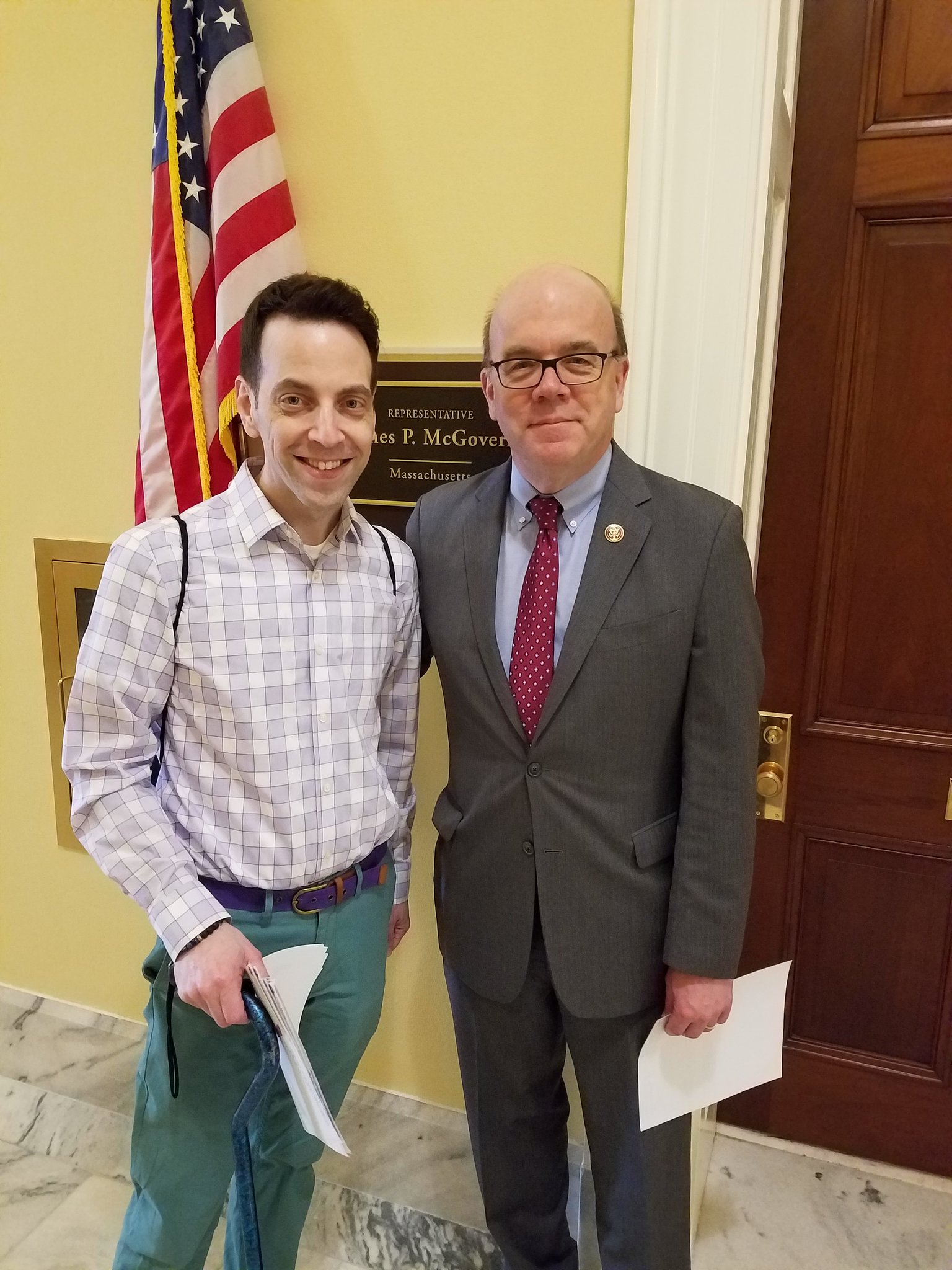 When Rep. Pressley referred to me in her opening remarks during our July hearing in Congress I was humbled. She's fierce, has a huge heart, is compassionate, and tells me that I better take care of myself in this fight to #ProtectOurCare because she's watching! 😉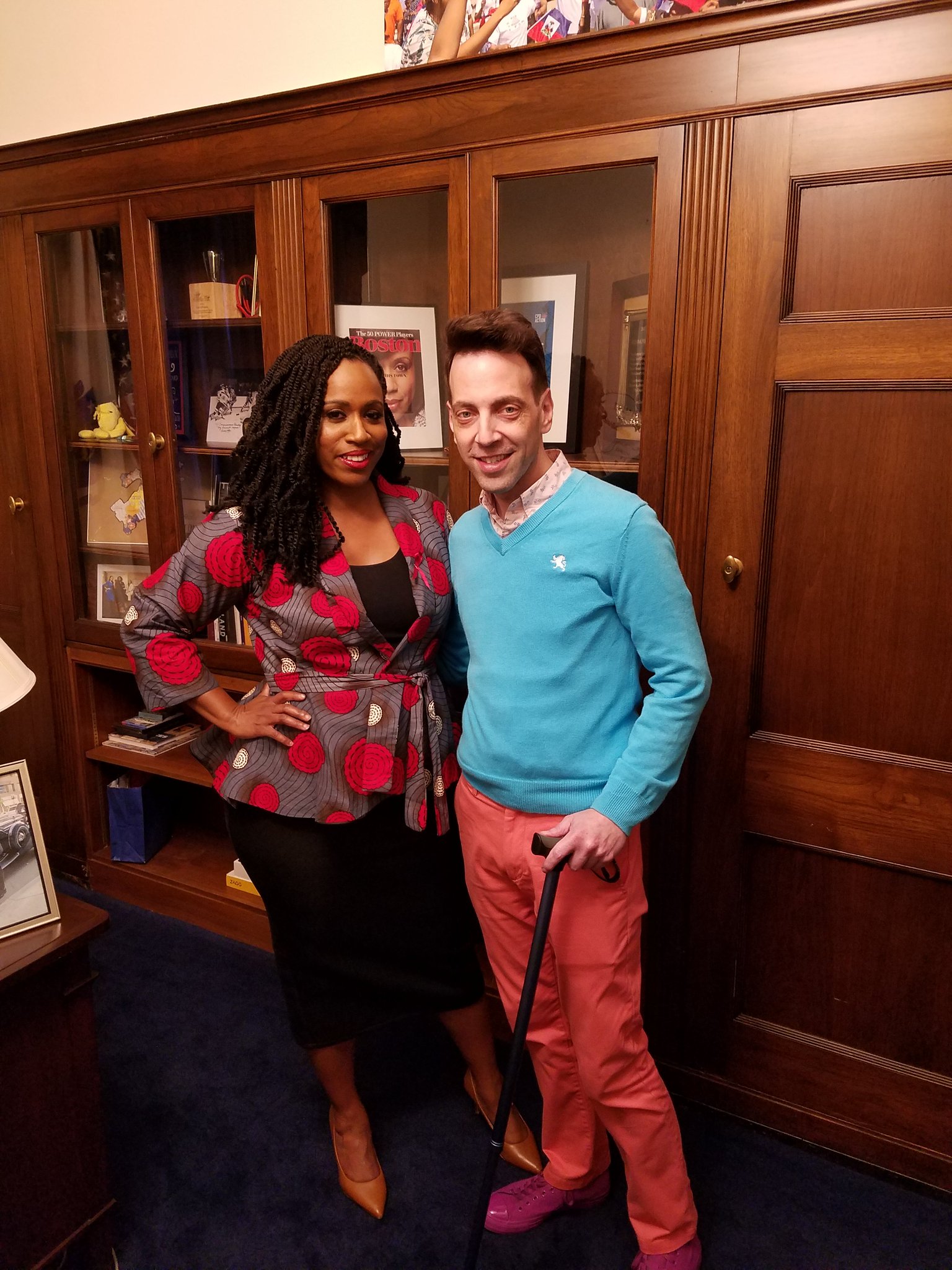 Senator Cardin did me the honor of making an ACA Open Enrollment video. Because he knows the fight to #ProtectOurCare goes deeper than just his home state of Maryland, it affects every single American. Thank you, Senator, it's a pleasure to know you.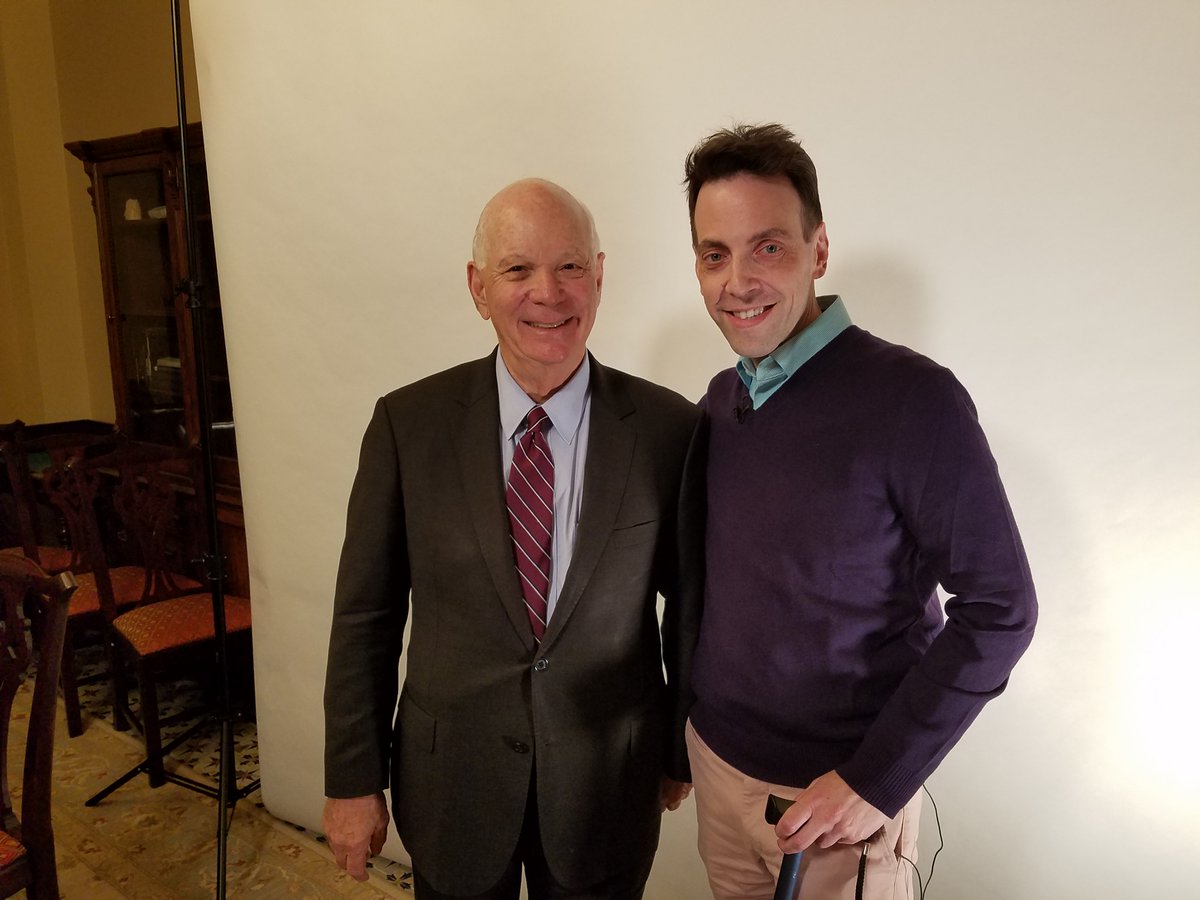 I've testified for Rep. Raskin and made an ACA Open video with him. He truly cares about wanting to #ProtectOurCare During our hearing in July, he brought levity and humanity into an otherwise contentious four hours. If knowledge is power, the Congressman is Superman!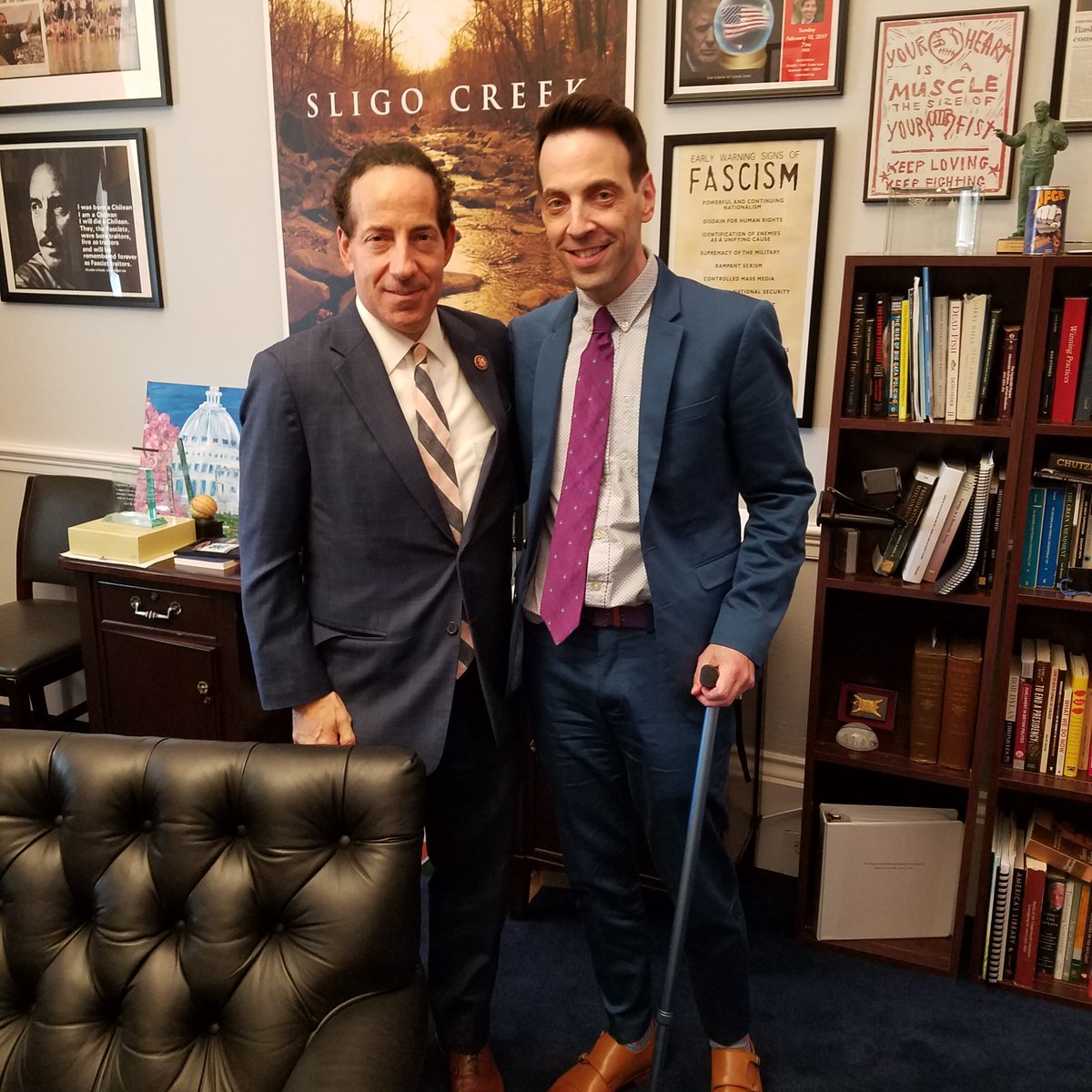 Congresswoman Deb Dingell and I had a health care Town Hall at Speaker Pelosi's office. We answered live questions. A bit unnerving for me but the Congresswoman put me at ease. Listening to her talk about her beloved John & how he worked to #ProtectOurCare was inspiring.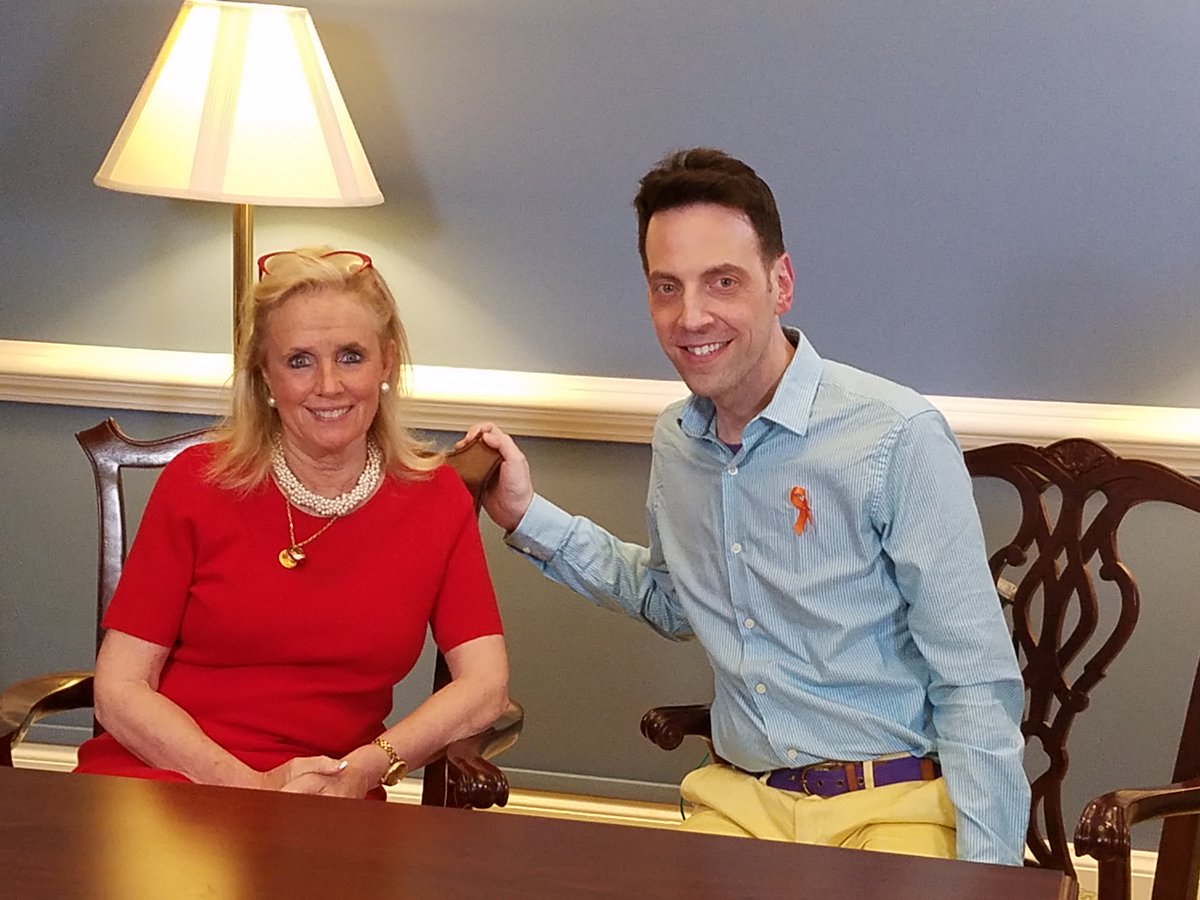 I testified for Congresswoman Lawrence in July and she inspired me after the hearing. She is deeply concerned about her constituents and is committed in the fight to #ProtectOurCare Thank you, Congresswoman!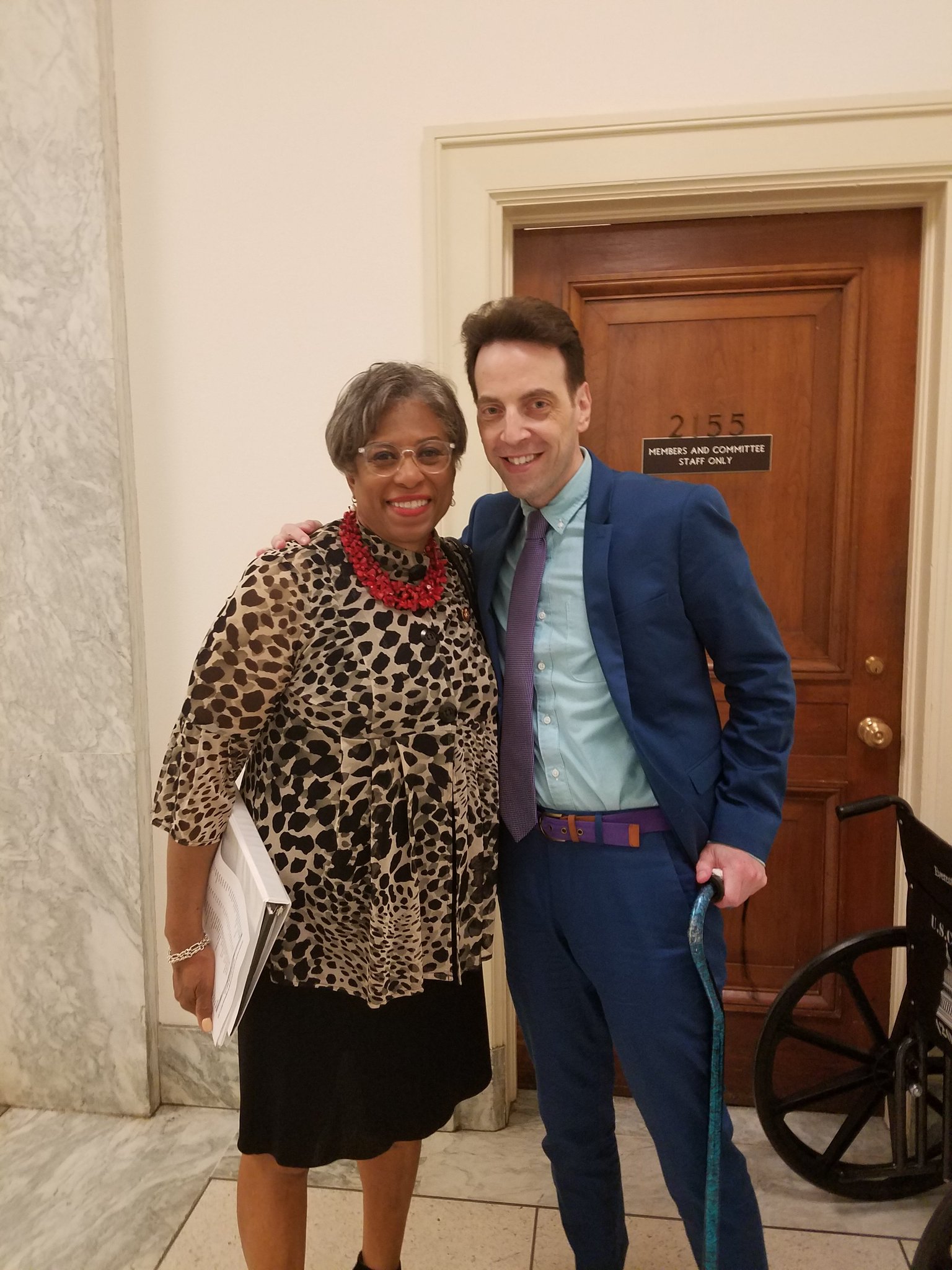 Rep. Andy Levin has become a must-stop for me on my trips to DC to #ProtectOurCare If I don't see him, I visit his staff. As we are both two-time cancer survivors, I see and feel his empathy. Hope to see him on my 29th Trip to DC!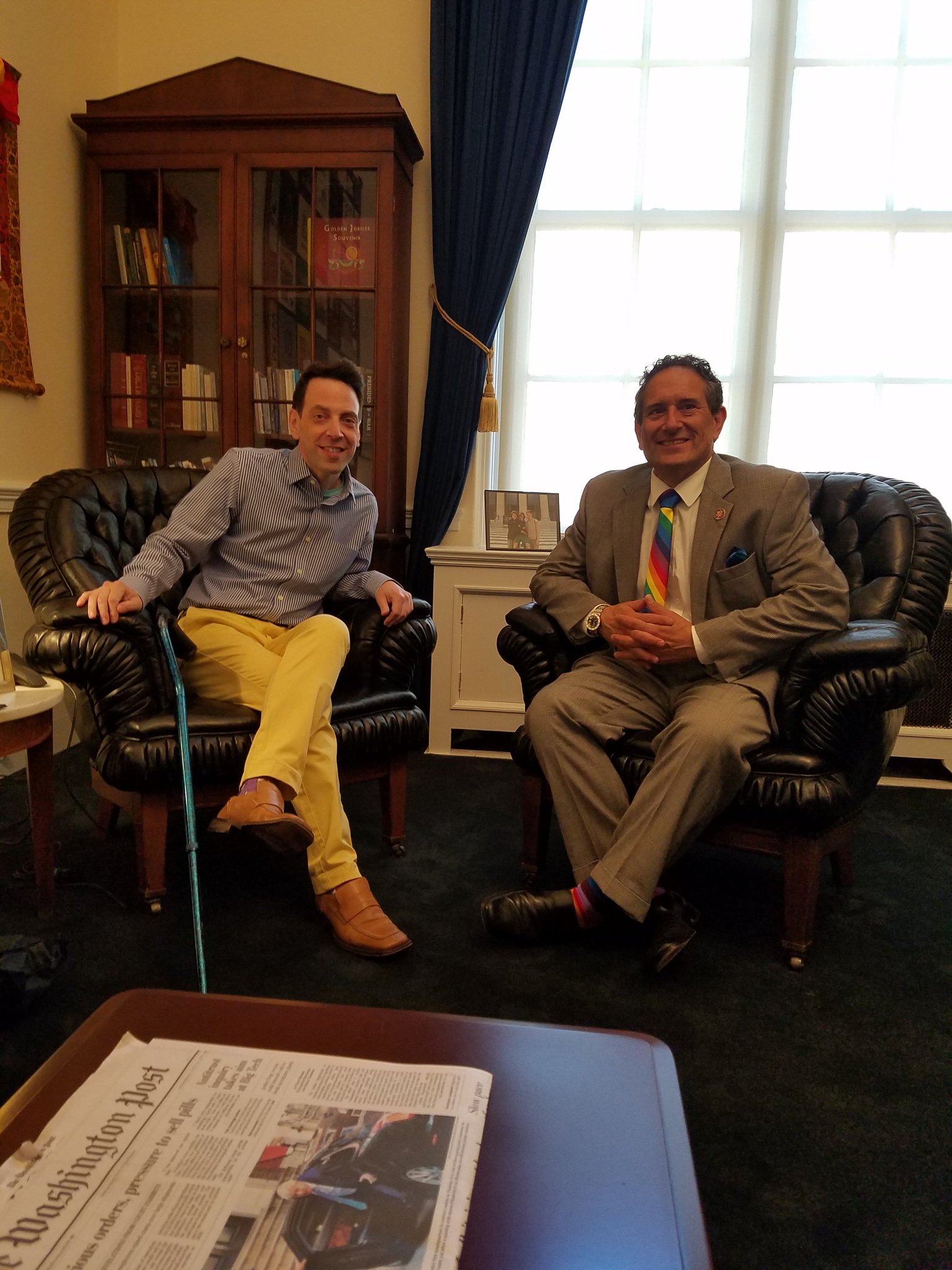 Rep. Slotkin's mother might be alive if the ACA was enacted earlier. I was riveted by her compelling words. She told me she decided to #ProtectOurCare when she saw her Congressman celebrating House passing of ACA repeal in Rose Garden. She was set to "Fire Him" & succeeded!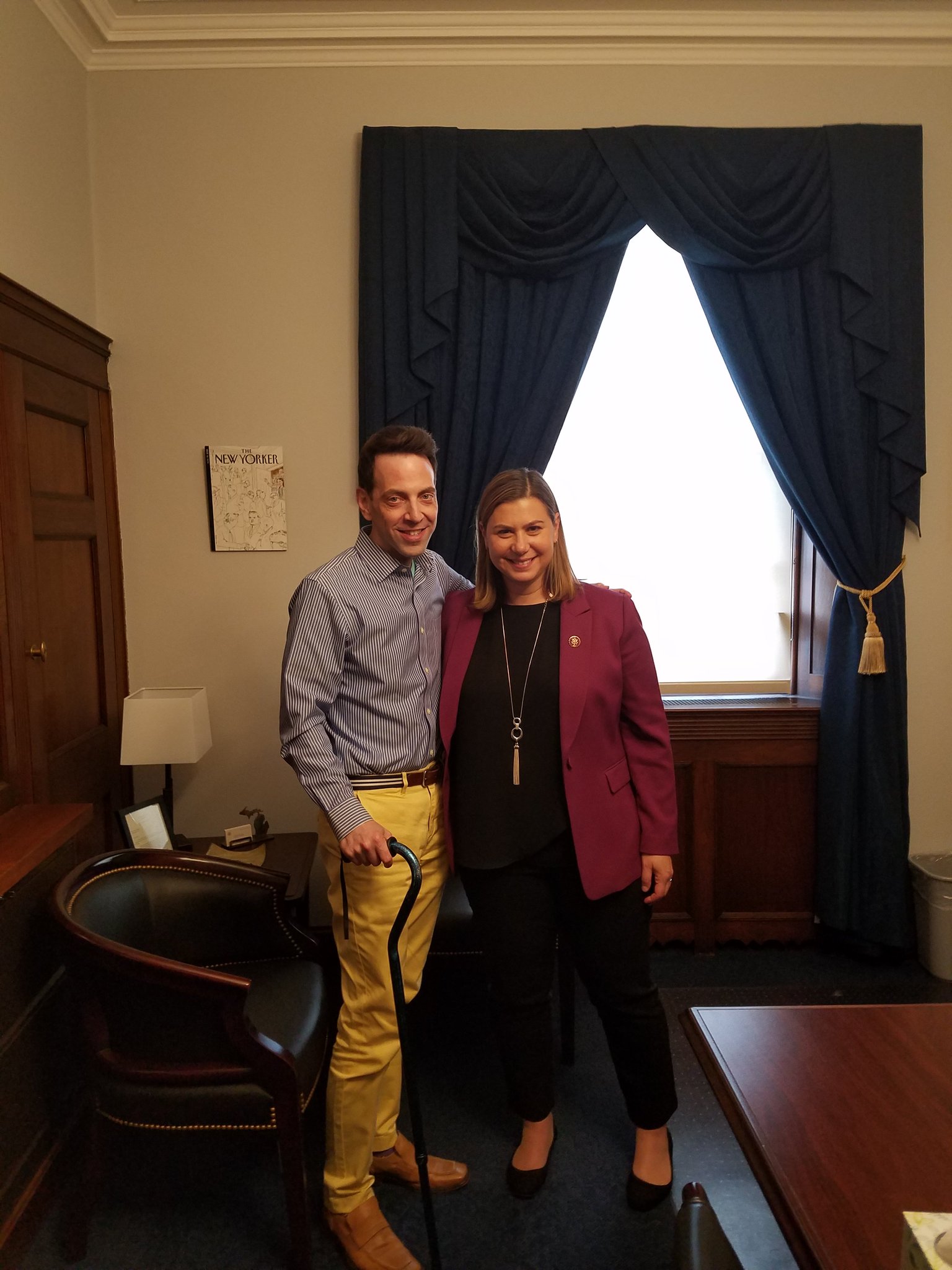 Senator Stabenow, is an incredibly powerful voice for Michigan. We made two videos on health care in December. She wants to #ProtectOurCare by ensuring all Americans have the right to affordable & accessible health care, BUT also that people have access to SNAP w/o CUTS.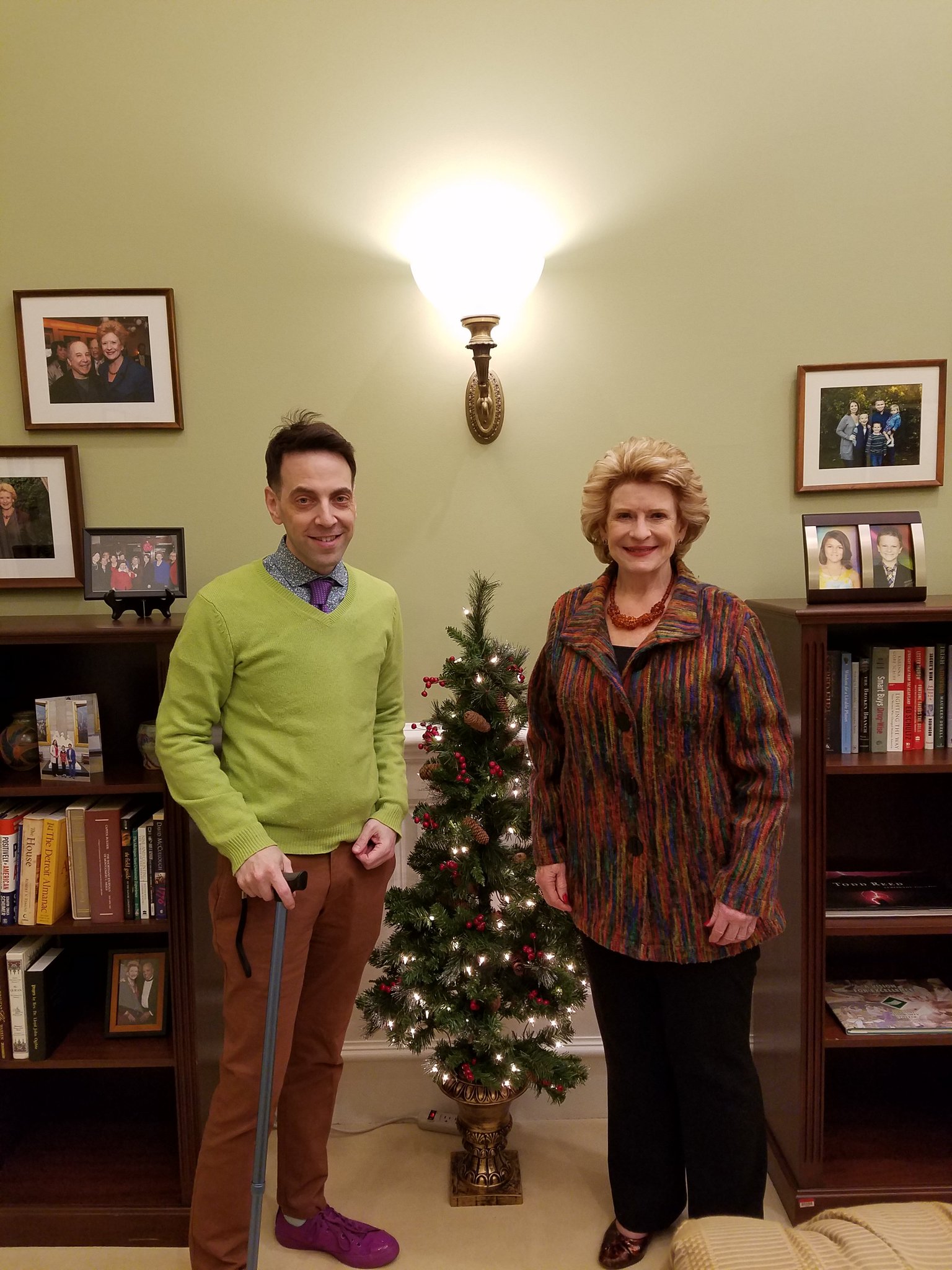 Minnesota, you are so fortunate to have this incredible voice to #ProtectOurCare This was one of the rare occasions that I didn't have to go to the Hill, the Hill came to me (USofCare). Pleasure and an honor to know you Senator Tina Smith Thank you for all you do!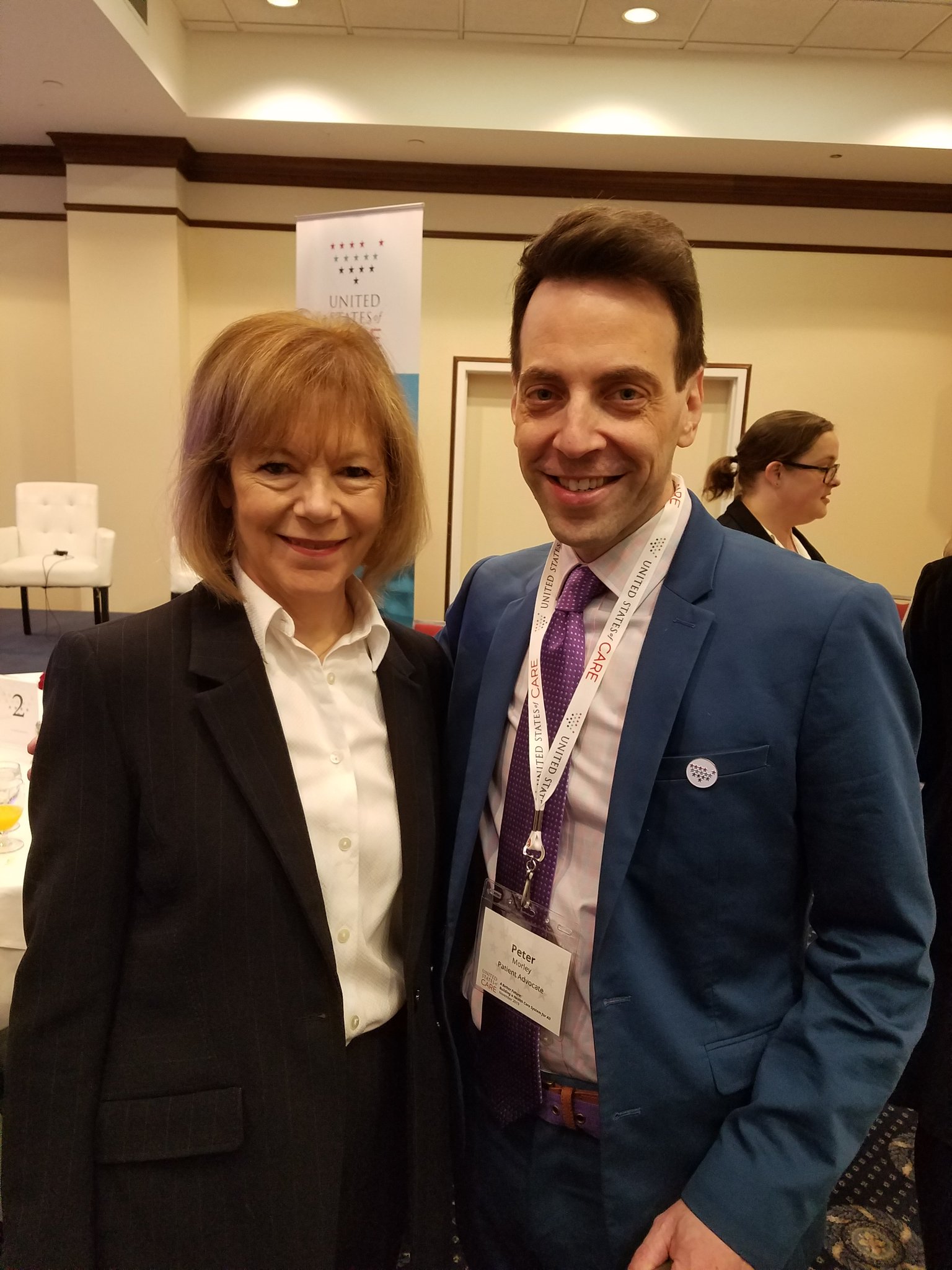 After my 1st testimony in February, I had the privilege and honor to meet Energy Commerce Chairman Frank Pallone 10 months later I would testify for him to #ProtectOurCare Thank you, Congressman, so grateful NJ & ALL Americans have you fighting for our health care.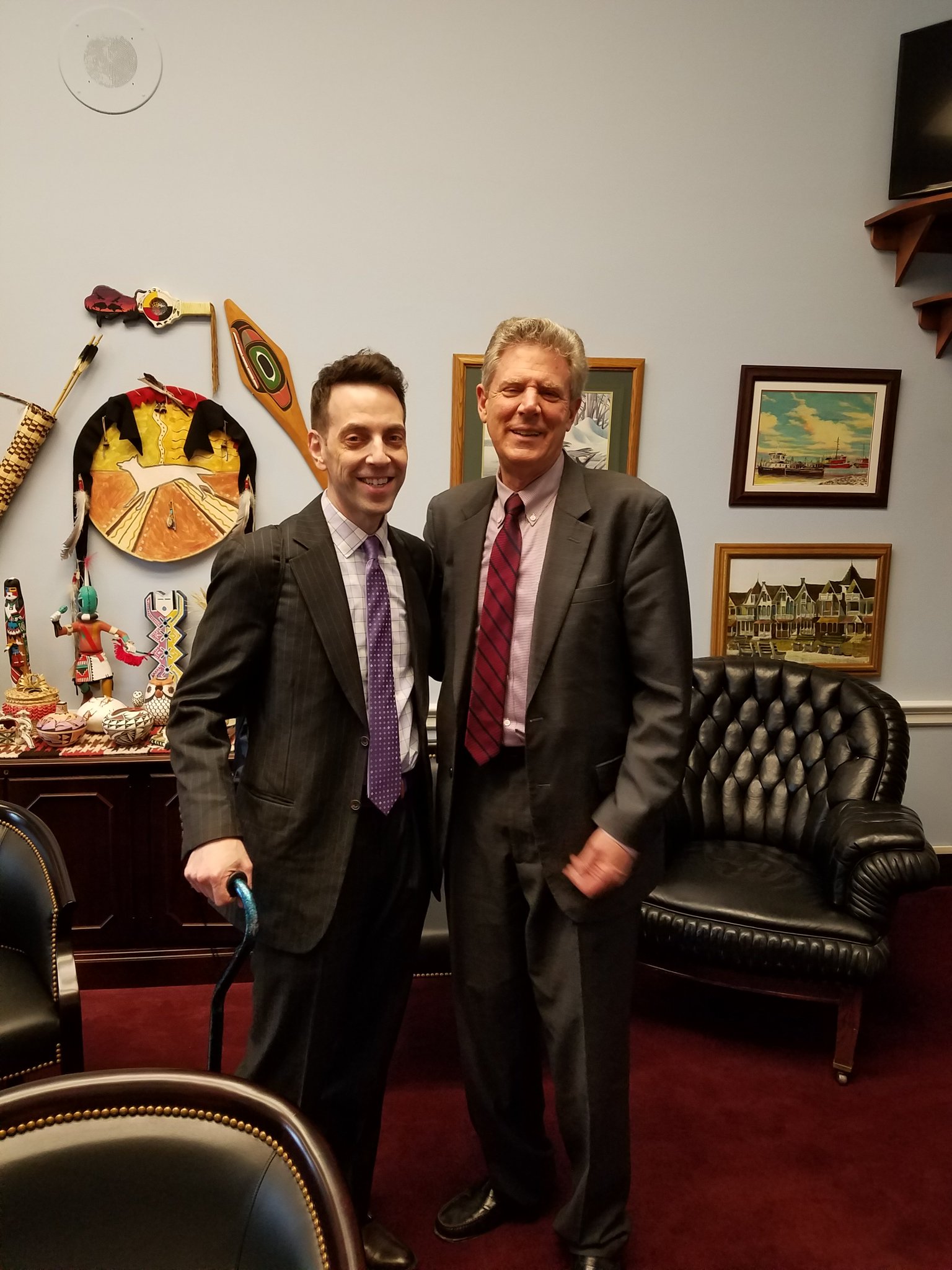 Congressman Rep. Ben Ray Lujan is an amazing advocate to #ProtectOurCare He has found new and innovative ways to increase access to health care in New Mexico, ways in which he can help people in other states through medicaid buy-in plans. He cares & I think the world of him.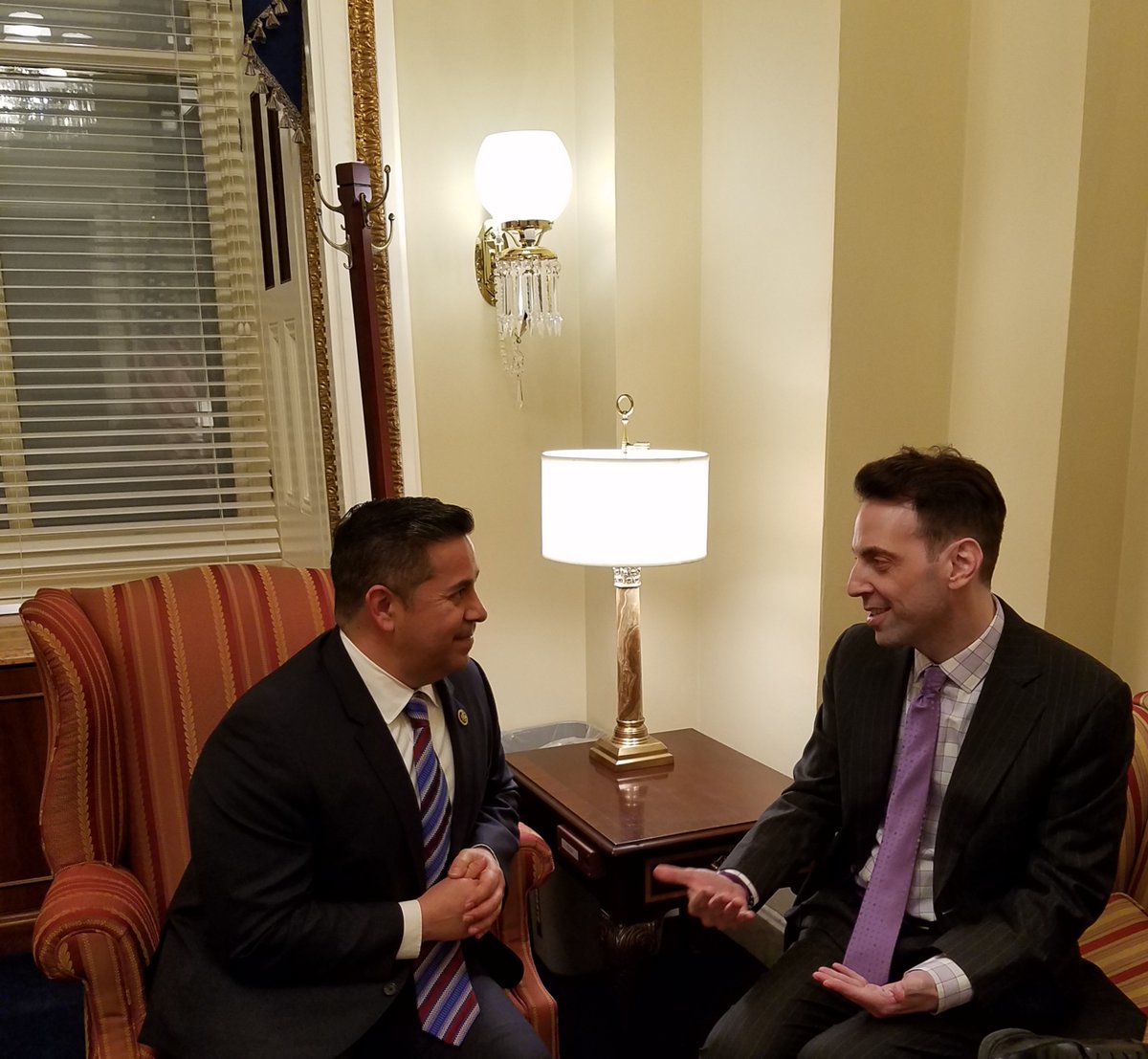 Rep. Susie Lee is pretty awesome. I called her up (well, her communications director) and said, I want to make an Open Enrollment video with you! They said, "when and where?". That's all it takes to #ProtectOurCare Just a few minutes to prioritize health care. Grateful!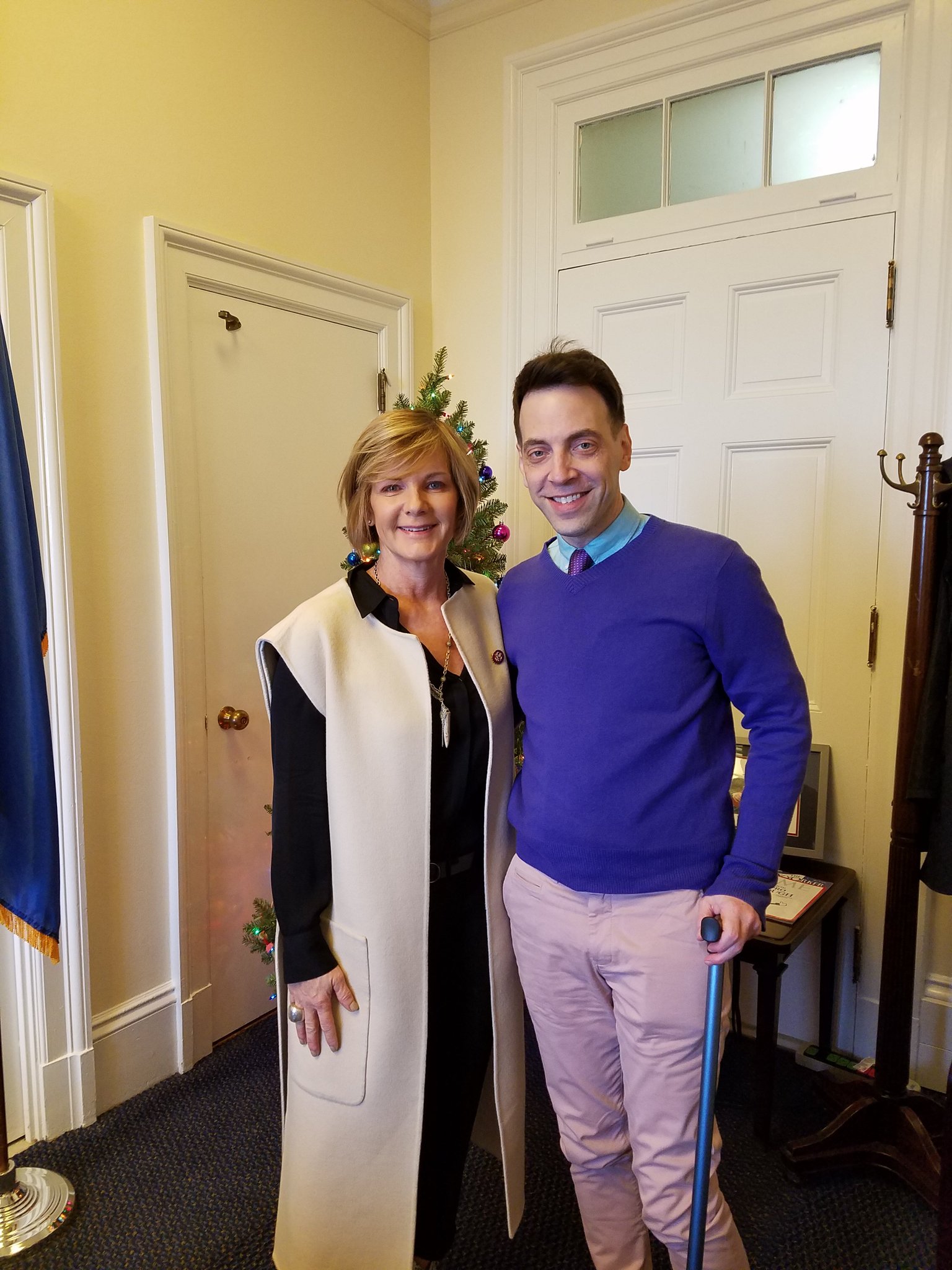 Senator Jacky Rosen ran her campaign on health care. And she succeeded. Health care is a top priority for her & always strives to #ProtectOurCare Not only for Nevada, but for all Americans. It is such an honor to know her.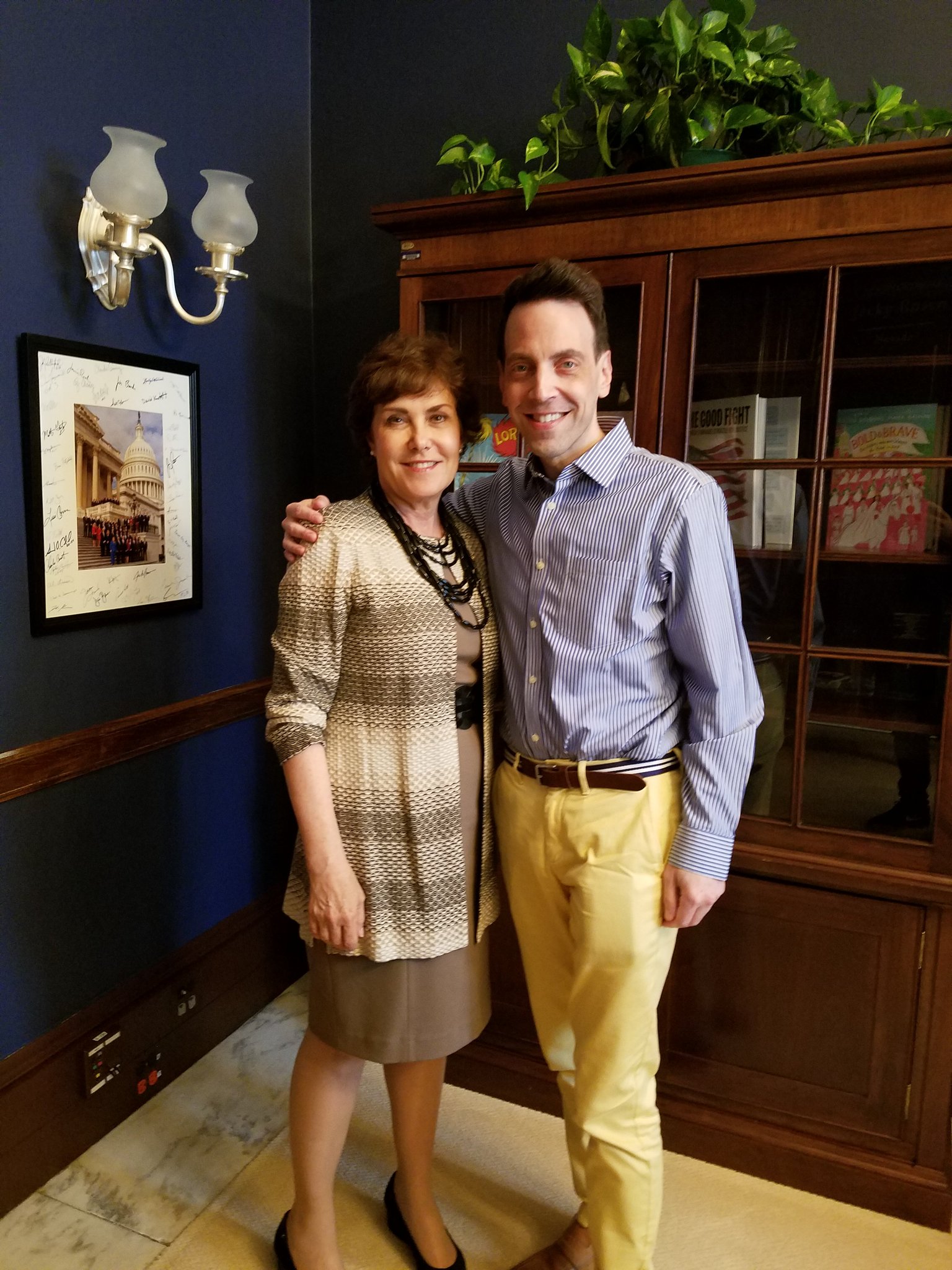 I testified for AOC in July. She took a few minutes after a 4 hour hearing to hear my concerns about her constituents (1 of which is my partner's father) to #ProtectOurCare despite back-to-back hearings with no breaks. Thank you, Congresswoman for prioritizing health care!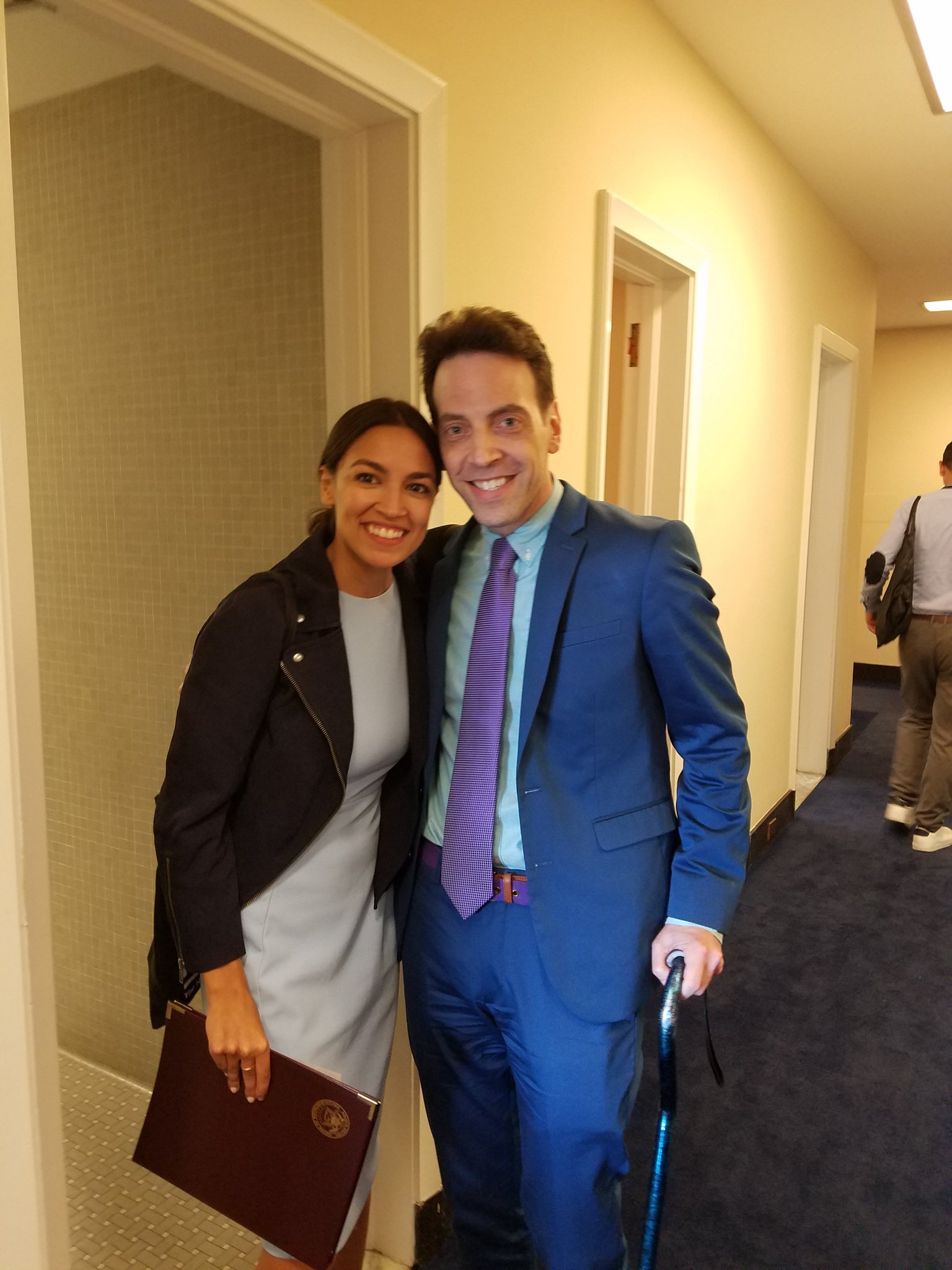 There has been NO greater champion of my advocacy to #ProtectOurCare than Congresswoman Carolyn B Maloney The awareness she has brought to Lupus through dozens of videos with me is unparalleled. An honor to know her & to testify for her & Oversight Dems in July! My hero.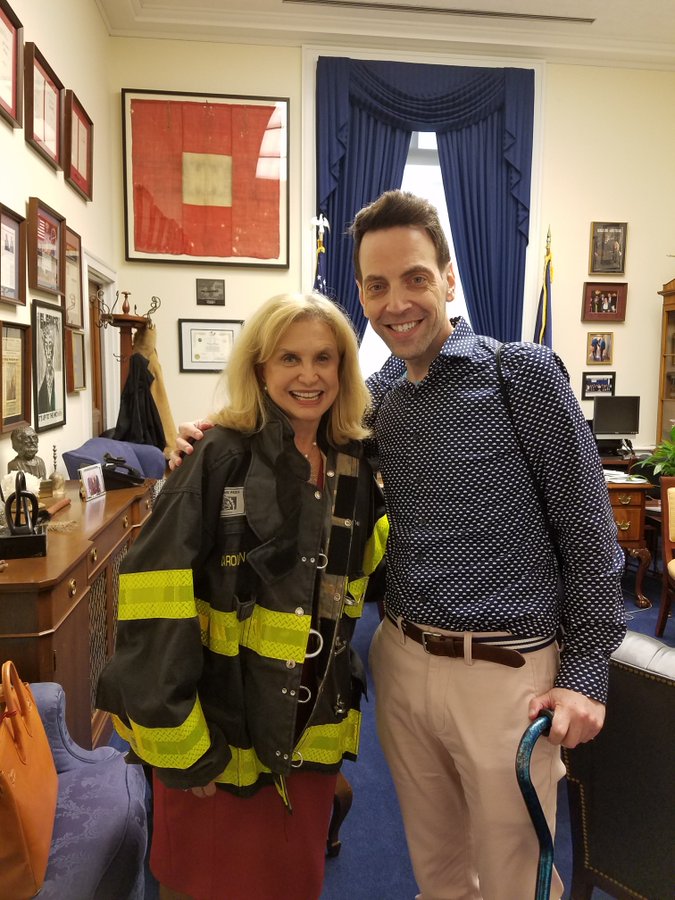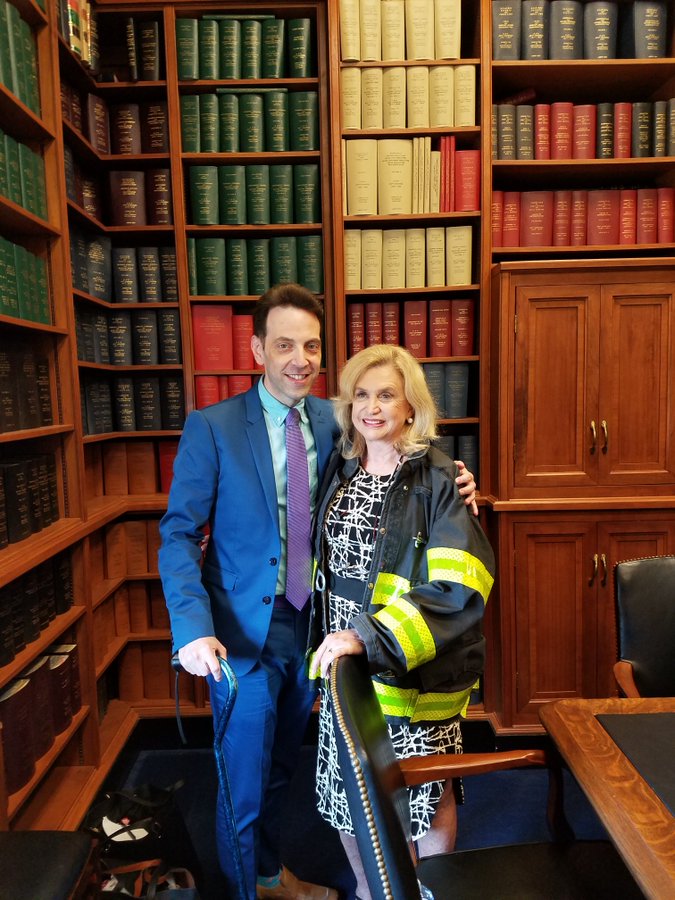 I met Rep. Sean Maloney on day 1 of a 3 day trip to DC to #ProtectOurCare He took time out of fighting for justice to talk with me re: health care. 2 days later, a voice called to me asking, "You're still here?". It was the Congressman & I have a new supporter of my advocacy!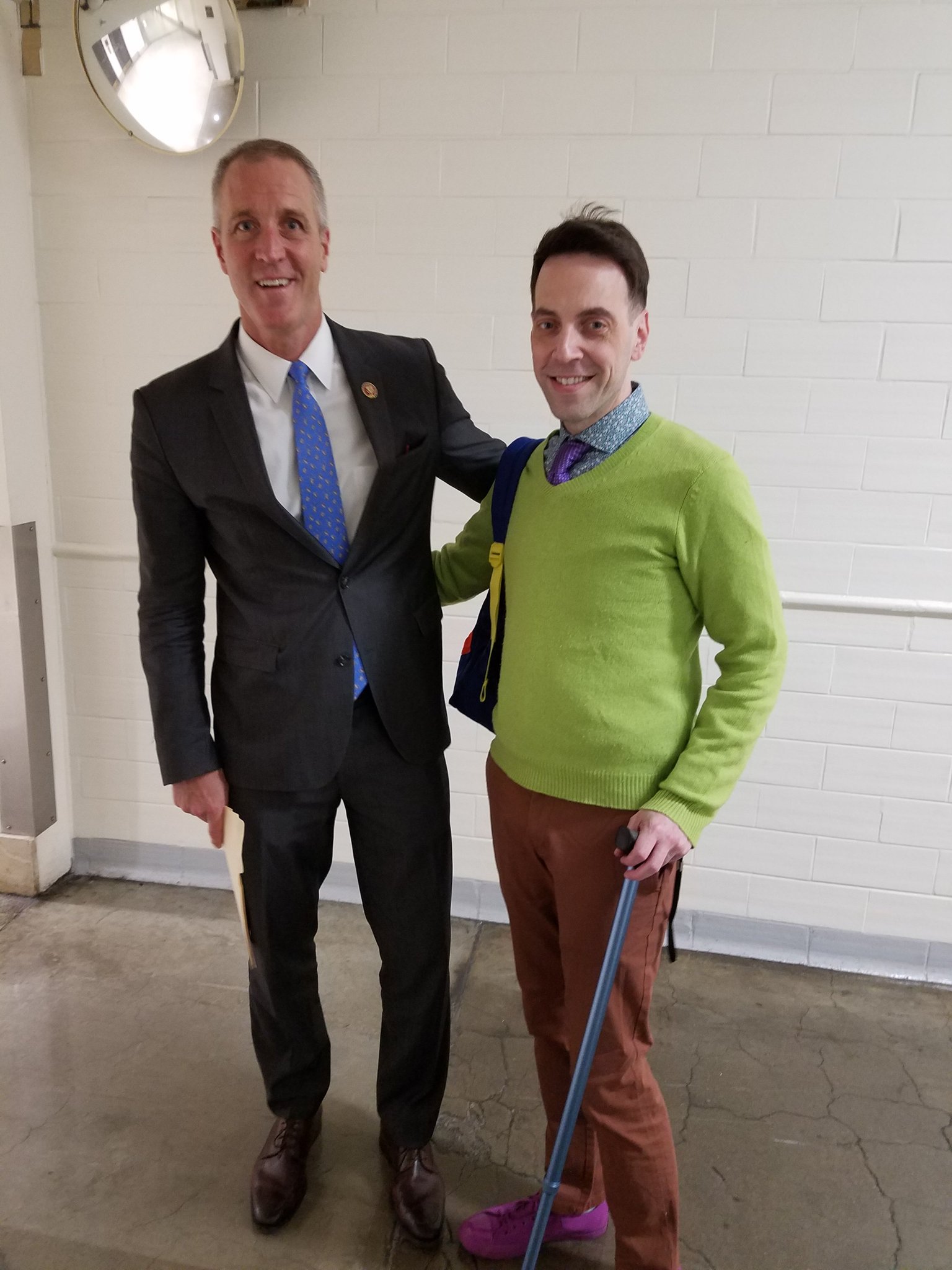 It's always an honor & pleasure to meet some of the people you greatly admire. Senator Sherrod Brown is one of those people. Ohio, you are so fortunate to have this man fighting so hard to #ProtectOurCare Thank you, Senator!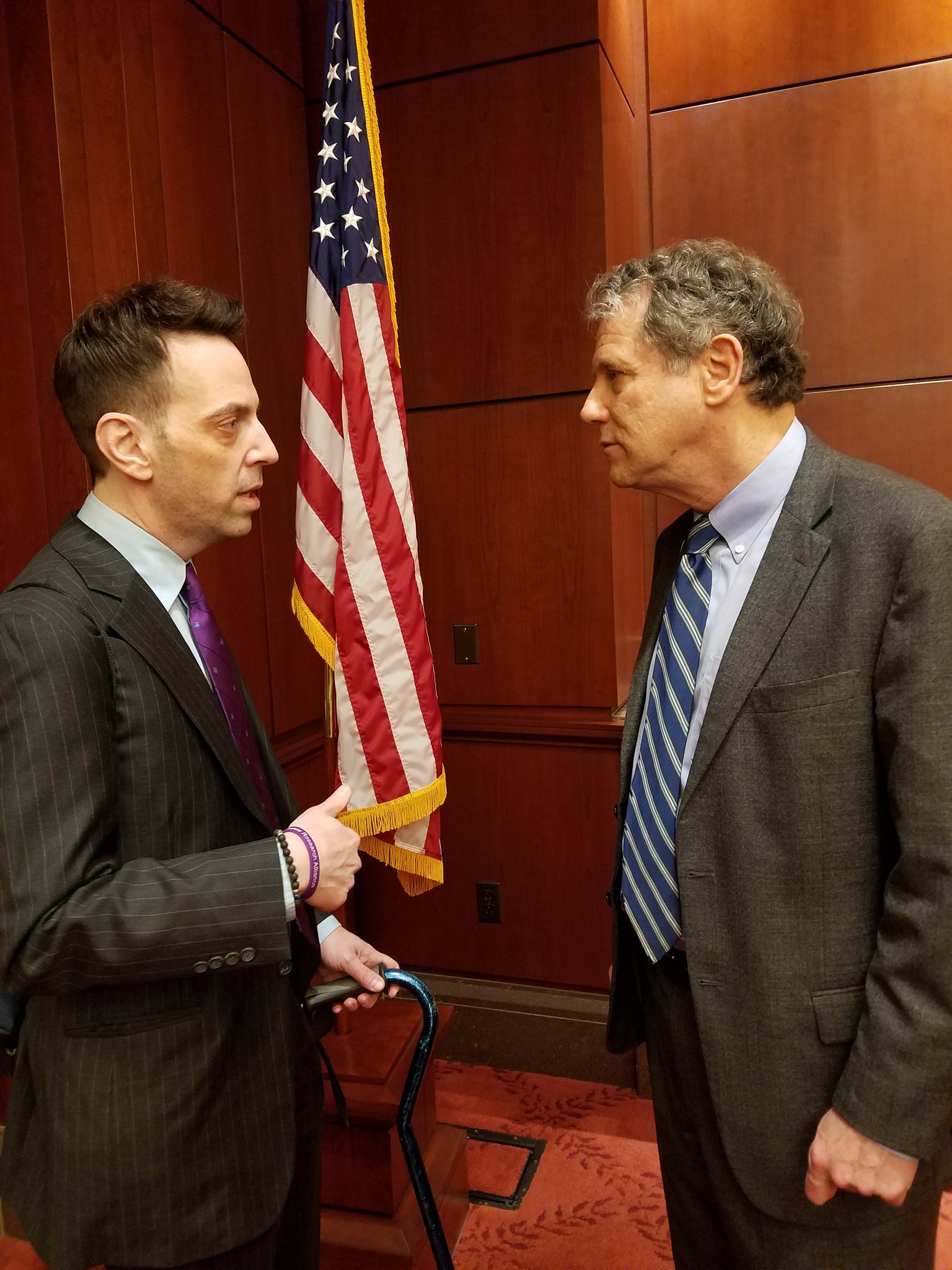 I first met the Rep. Bonamici in the halls of the Cannon building in the House. I was a little lost & still new to Congress, & she guided me. I was completely surprised to find out that she was my brother's Congresswoman! Since then, we've fought together to #ProtectOurCare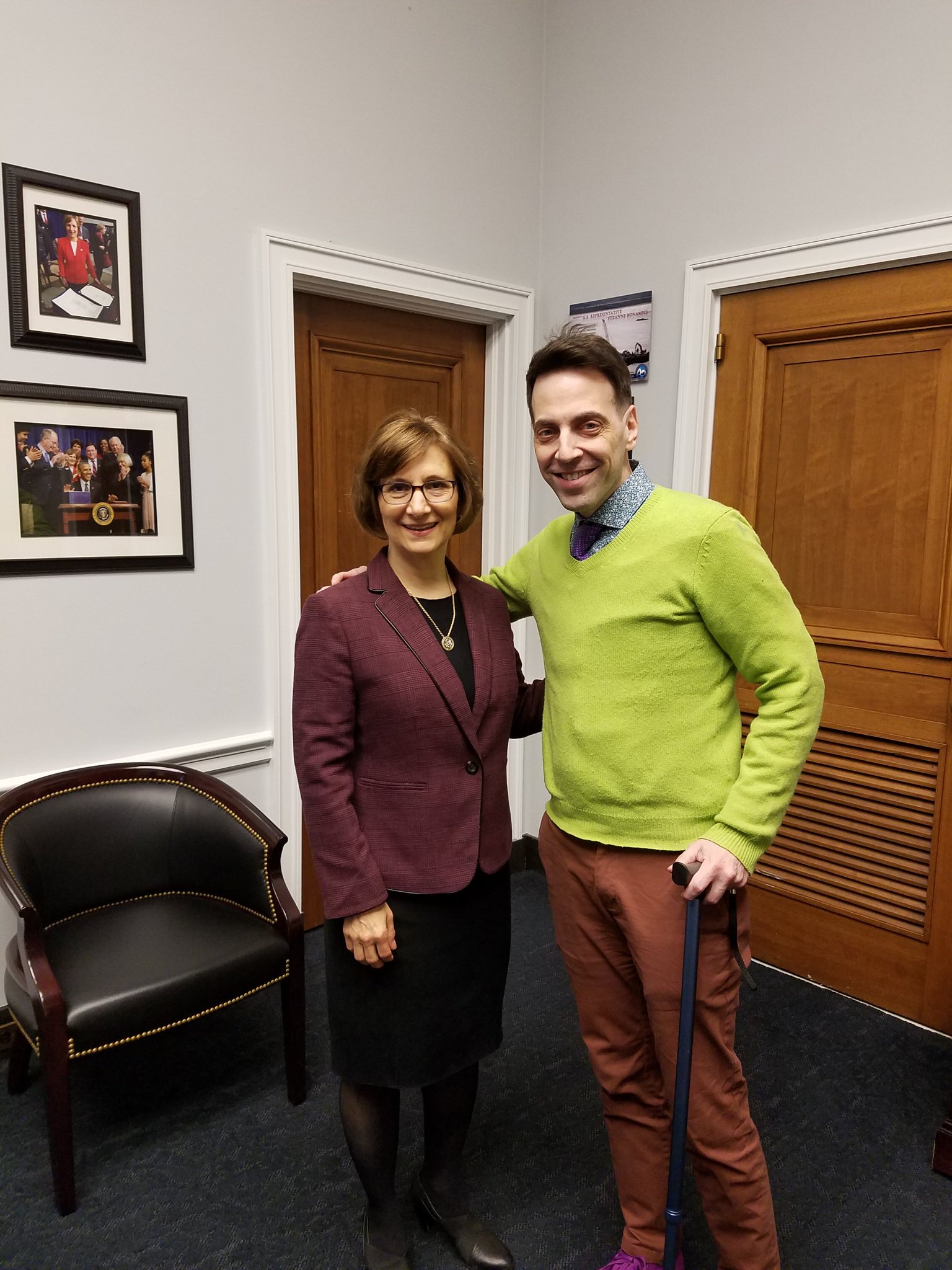 My work with Senator Senator Jeff Merkley goes back over two years. I can't tell you how grateful I am to him for his support of my advocacy to #ProtectOurCare When I think of compassionate people in the Senate, this man frequently comes to mind. Oregonians, you know what I mean.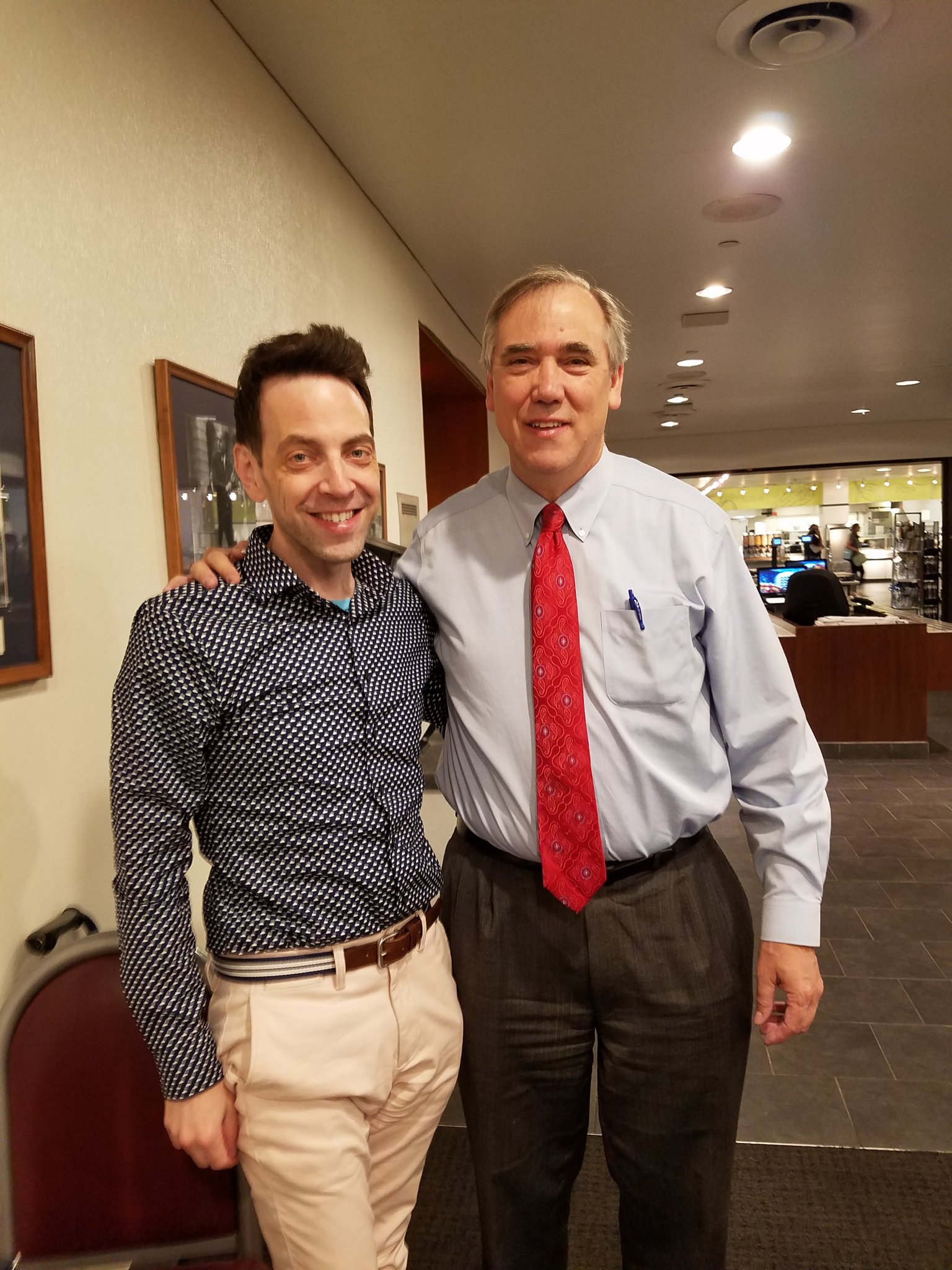 Senator Ron Wyden fights tooth and nail to #ProtectOurCare I'm so grateful for his support. I enjoy his unique style and appreciate his dedication. He's always thinking about ALL Americans, not just his constituents. He's one of the few that can make me laugh during a video.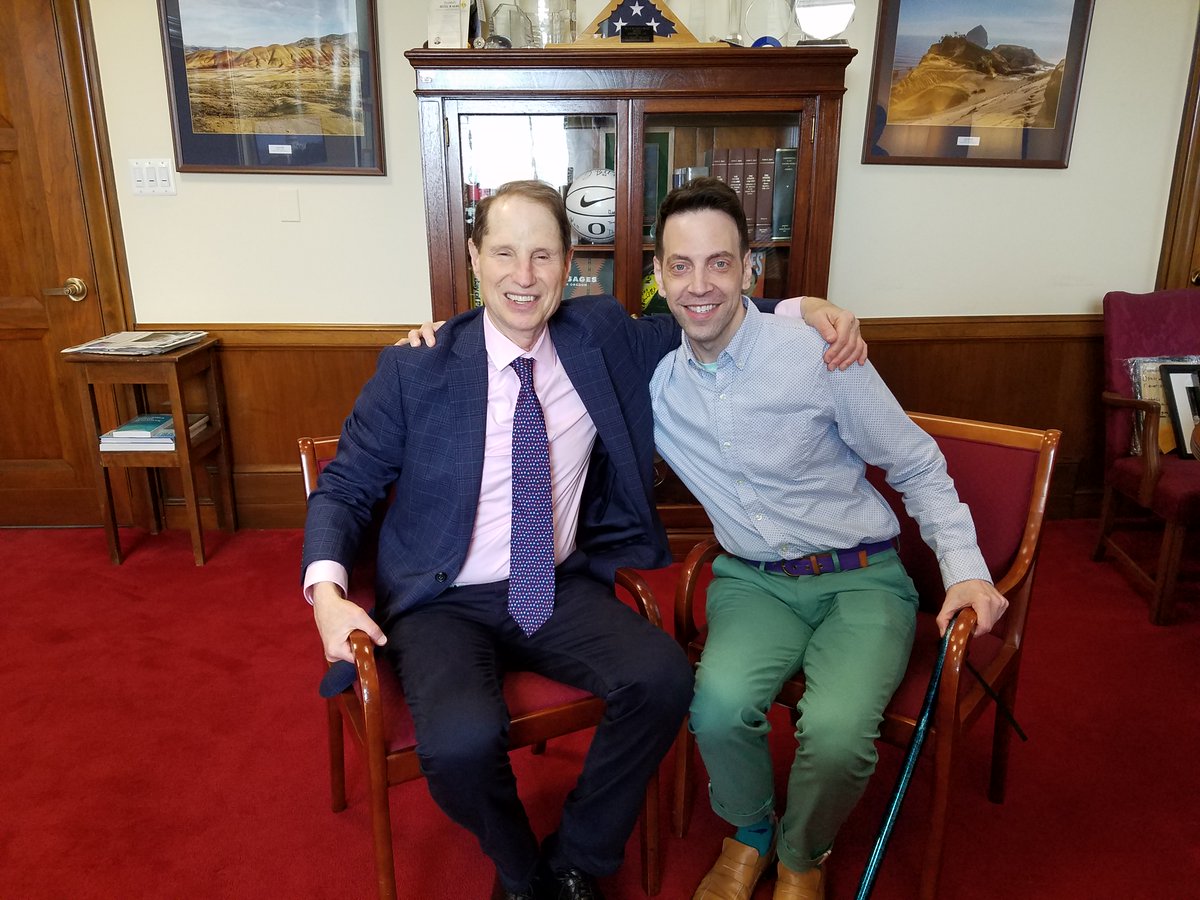 Originally posted on Twitter. Re-posted with permission.
---
DemCast is an advocacy-based 501(c)4 nonprofit. We have made the decision to build a media site free of outside influence. There are no ads. We do not get paid for clicks. If you appreciate our content, please consider a small monthly donation.
---