Background
Getting out the vote (GOTV) allocates limited funds and staff to push supporters to go vote. Cliff Albright, co-founder of the Black Voters Matter Fund used $1,000 in geo-targeting and mobile advertising to get out the African American vote. This is the process and apps they used:
---
Ad design
Mobile ads are served in 320×50, 300×250, 320×480 pixel sizes. An ad from the Power Coalition was reformatted with Canva, a free app into these ad sizes. A/B testing was used to serve ads in different sizes and messages. The ads that get the most responses get served more frequently.
---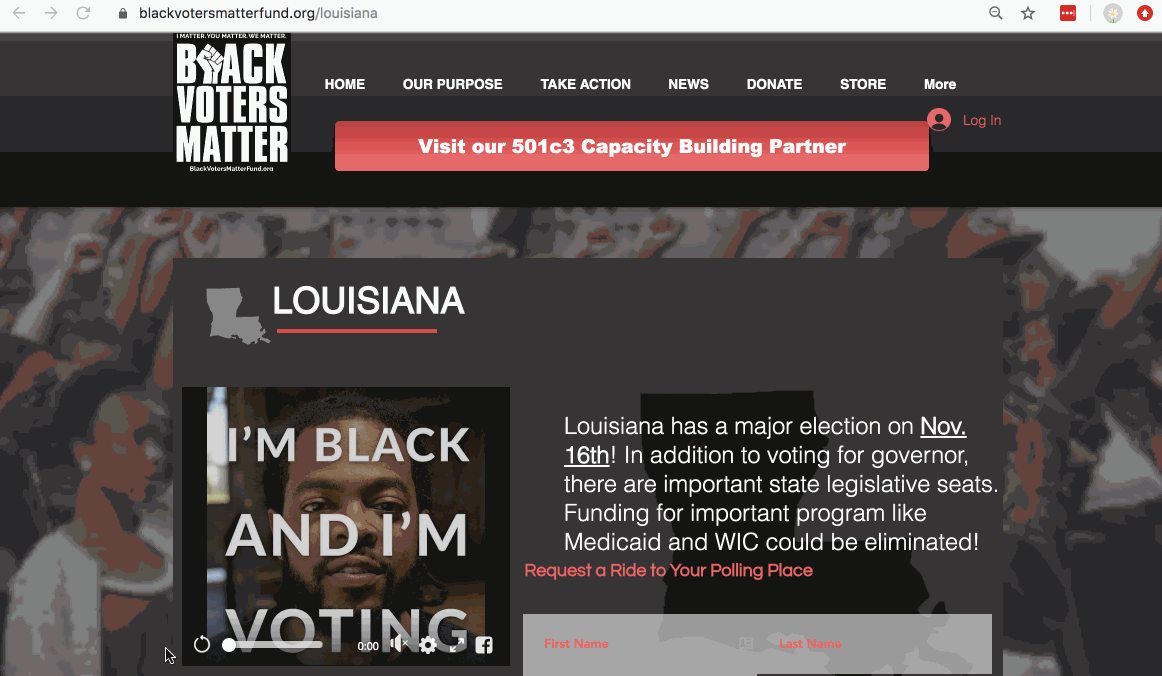 Landing page
BVMF created a compelling landing page where people who clicked on the ad were directed to. It included details onthe election, the option to request a 'Ride To Your Polling Place', check their Voting status and how to encourage their friends to vote as well with Motivote.
---
Geo-fencing the football stadium in Baton Rouge
The campaign geo-fenced the A. W. Mumford Stadium, a 28,500-seat multi-purpose stadium on the campus of Southern University. This collected Mobile Device Ad IDs (MAIDs) of their phones which were sent sent ads. Learn what's involved in a mobile ad campaign here.
---
Geo-targeting African-American districts
The campaign wanted to target districts with high concentrations of African American voters for their GOTV message. They used Statistical Atlas, a free app to find the zip codes to be targeted with mobile ads. This helped make the most of a small advertising budget.
This GOTV campaign was a collaboration between:
Black Voters Matter Fund
Voice Of The Experienced (VOTE)
Power Coalition For Equity and Justice
The Center For Common Ground
---
Takeaway
"They say Football's a matter of life and death – but it's more important than that", said Bill Shankly. So are elections. Play smart.
Deepak
Co-Founder, DemLabs
Please share this bulletin. DemLabs is a SF-based, progressive hub for ongoing technology and creative innovation. We focus on free and affordable apps. Donate here to support our work.
---
DemCast is an advocacy-based 501(c)4 nonprofit. We have made the decision to build a media site free of outside influence. There are no ads. We do not get paid for clicks. If you appreciate our content, please consider a small monthly donation.
---