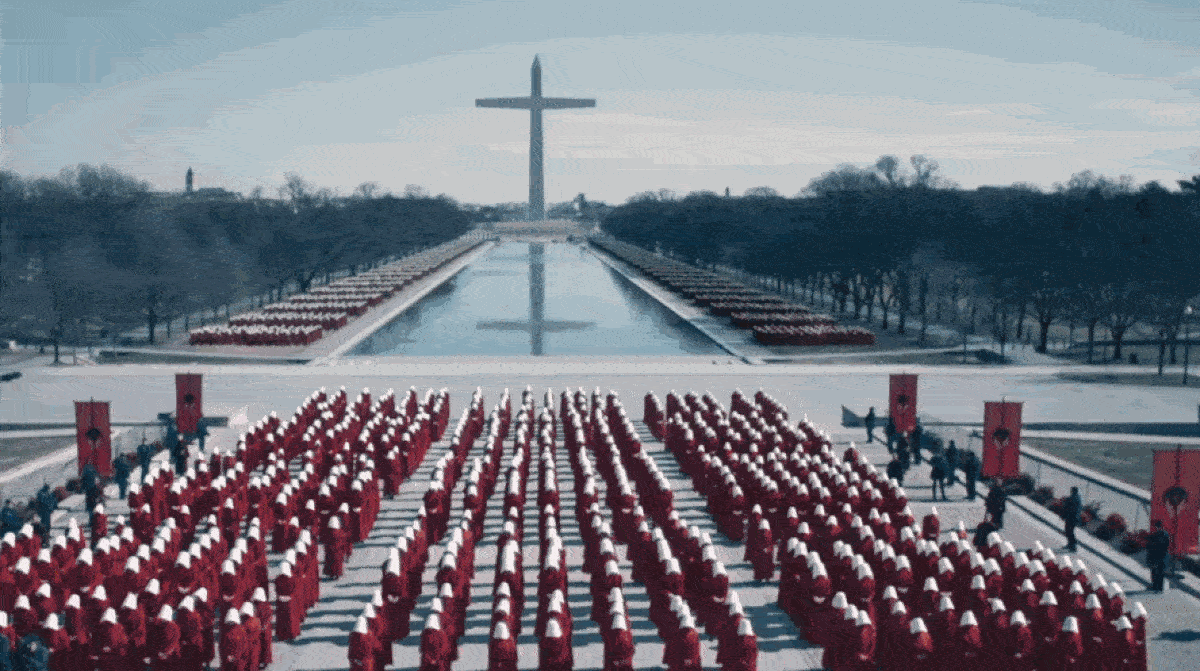 What's the connection being poor, arrested for an abortion and living in a Republican led state?
This StoryMap summarizes a few of the main points of the 67 page report on "The Rise of Pregnancy Criminalization" by Pregnancy Justice. Which states have the most abortion related arrests? What is 'fetal personhood' and how it can get you arrested? Profile of women being targeted for arrests? Poverty in a county? Elected officials paid to serve people in that county? And the importance of voting to stop right wing Christian extremism.
Right wing extremists persecute poor women
Abortion, Every Day recently reported that Idaho made its first 'abortion trafficking' arrest… writing about abortion criminalization is difficult… people in law enforcement pursue marginalized women… Organizations like Pregnancy Justice have detailed abortion-related arrests shows the systematic way the criminal justice system targets those they believe that no one will care about or want to defend. You know how you get people to stay quiet about the criminalization of abortion? You prosecute cases that no one wants to write about because they're "too messy." – Jessica Valenti
There's a real girl, a young person, who was hurt
"We have to talk about abortion criminalization without making the conversation about the worthiness of the people charged. The anti-abortion movement is desperate to ensure that's the only thing people see. We have to do work that goes beyond trusting what law enforcement or what a state government tells us. The Washington Post called the story of a 10-year old rape victim in Ohio into question because it hadn't been verified by a police officer or government official—as if, in a state where abortion is criminalized, such officials were 'objective'! It's our job not to take their word for it.
The case out of Idaho is difficult, distressing, and tragic top to bottom. There's no getting around that. There's a real girl, a young person, who was hurt. There's real suffering involved in every single one of these laws and every single one of these arrests. These aren't stories—they're people's lives." – Jessica Valenti in Abortion, Every Day.
Republican Christian extremists use "Fetal personhood" to criminalize abortions
Republican extremists are pushing "fetal personhood" in state laws and judicial decisions.
This so-called "fetal personhood" grants legal recognition of fertilized eggs, embryos, and fetuses as people.
It has very real, and truly devastating, impacts on pregnant people's rights, health, and well-being.
Pregnant people are vulnerable to criminal charges: child abuse or endangerment if they are accused of exposing their fetus to some perceived or actual risk of harm; or murder, feticide, or manslaughter if they experience a pregnancy loss.
The Pregnancy Justice report, documents nearly 1,400 cases in just 16 years and the accelerating trend of pregnancy criminalization in the United States.
TakeAway: VOTE for Democrats to protect your freedom to access reproductive healthcare.
Deepak
DemLabs
This StoryMap can be freely shared with this link https://arcg.is/1OaGv91
or embedded in a website with this code "<iframe src="https://storymaps.arcgis.com/stories/40d13dab3b1d492eb2e106be0985a8e4″ width="100%" height="500px" frameborder="0″ allowfullscreen allow="geolocation"></iframe>"
Image Credit: Handmaid's Tale on Hulu
DISCLAIMER: ALTHOUGH THE DATA FOUND IN THIS BLOG AND INFOGRAPHIC HAS BEEN PRODUCED AND PROCESSED FROM SOURCES BELIEVED TO BE RELIABLE, NO WARRANTY EXPRESSED OR IMPLIED CAN BE MADE REGARDING THE ACCURACY, COMPLETENESS, LEGALITY OR RELIABILITY OF ANY SUCH INFORMATION. THIS DISCLAIMER APPLIES TO ANY USES OF THE INFORMATION WHETHER ISOLATED OR AGGREGATE USES THEREOF.
Read in browser »
Reposted from Democracy Labs with permission.
---
DemCast is an advocacy-based 501(c)4 nonprofit. We have made the decision to build a media site free of outside influence. There are no ads. We do not get paid for clicks. If you appreciate our content, please consider a small monthly donation.
---