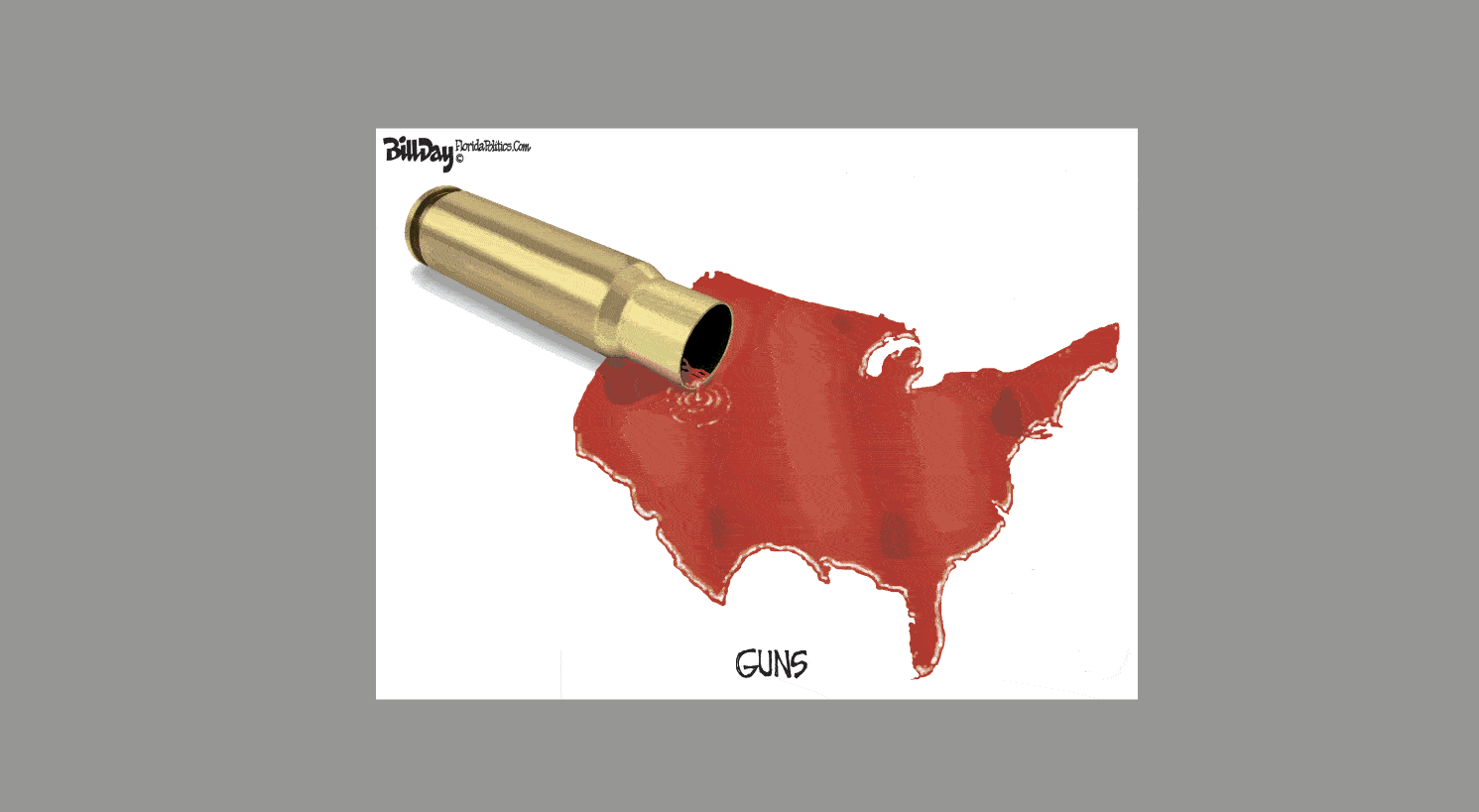 'The problem is the human heart. It's not guns.' said Mike Johnson.
The Lewiston, Maine shooter killed 18 people and injured dozens more. – WaPo. How many people would have died, if the shooter was carrying a water pistol, regardless of what was in his heart? Military style assault weapons on our streets are reason for so many casualties. Especially when guns can be modified to be easier to hide and shoot more bullets.
Senators Chris Murphy (D-CT) and Richard Blumenthal (D-CT) have a bill that bans assault weapons, but protects valid gun uses such as hunting, household defense or recreational purposes while exempting more than 2,200 guns. The bill includes a grandfather clause that exempts all weapons lawfully possessed at the date of enactment.
How do mass shooters modify guns to make them more more deadly? How many bullets can an AR-15 fire in a minute? How many recent mass shooting incidents involved an AR-15? What is a barrel shroud? Which Republican Senators get the most money from the Gun Lobby to block common sense gun safety reforms? Start with this infographic.
AR-15: The weapon of 'mass murder'
According to an analysis by The Washington Post, before 2023, ten of the 17 deadliest U.S. mass shootings since 2012 involved AR-15s. – MEAWW
This year in March, Audrey Hale used an AR-15 and an arsenal of other firearms to murder three nine-year-olds and three adults at a Christian School in Nashville, Tennessee.
In April, Connor Sturgeon bought an AR-15 from a local dealer before shooting five of his co-workers dead at a Louisville, Kentucky bank.
In early May, shocking videos of dead bodies piled outside of a suburban Texas mall shocked the nation that has grown accustomed to tragedy.
Eight people died and seven were wounded when Mauricio Garcia, armed with an AR-15 and a handgun, stepped out of his car at Texas' Allen Premium Outlets shopping center and opened fire.
Stephen Paddock, the killer who sprayed bullets down at a Las Vegas concert used the rifle in 2017, as did the Sandy Hook Elementary School shooter in 2012.
The Robb Elementary School gunman, 18-year-old Salvador Ramos, was also armed with an AR-15.
Blood money political donations
Blood money is money obtained at the cost of another's life.
"The majority of Americans support stronger gun laws — laws that are proven to reduce deaths. But in 2019, the NRA spent $3.22 million to benefit the political campaigns of senators who oppose gun safety legislation. In 2020, they spent $2.20 million. These senators refuse to support common-sense gun reform, like expanding Brady Background Checks and banning assault weapons.
Check this chart for the senators who have benefitted the most from the NRA's political spending throughout their entire political careers, along with the average number of gun deaths per year in their state. Mitch McConnell comes in at #14, having received more than $1.2 million in direct donations, independent expenditures, and other patronages over his career." – Brady United
TakeAway: Vote for Democrats for common sense gun safety reforms.
Deepak
DemLabs
DISCLAIMER: ALTHOUGH THE DATA FOUND IN THIS BLOG AND INFOGRAPHIC HAS BEEN PRODUCED AND PROCESSED FROM SOURCES BELIEVED TO BE RELIABLE, NO WARRANTY EXPRESSED OR IMPLIED CAN BE MADE REGARDING THE ACCURACY, COMPLETENESS, LEGALITY OR RELIABILITY OF ANY SUCH INFORMATION. THIS DISCLAIMER APPLIES TO ANY USES OF THE INFORMATION WHETHER ISOLATED OR AGGREGATE USES THEREOF.
Reposted from Democracy Labs with permission.
---
DemCast is an advocacy-based 501(c)4 nonprofit. We have made the decision to build a media site free of outside influence. There are no ads. We do not get paid for clicks. If you appreciate our content, please consider a small monthly donation.
---