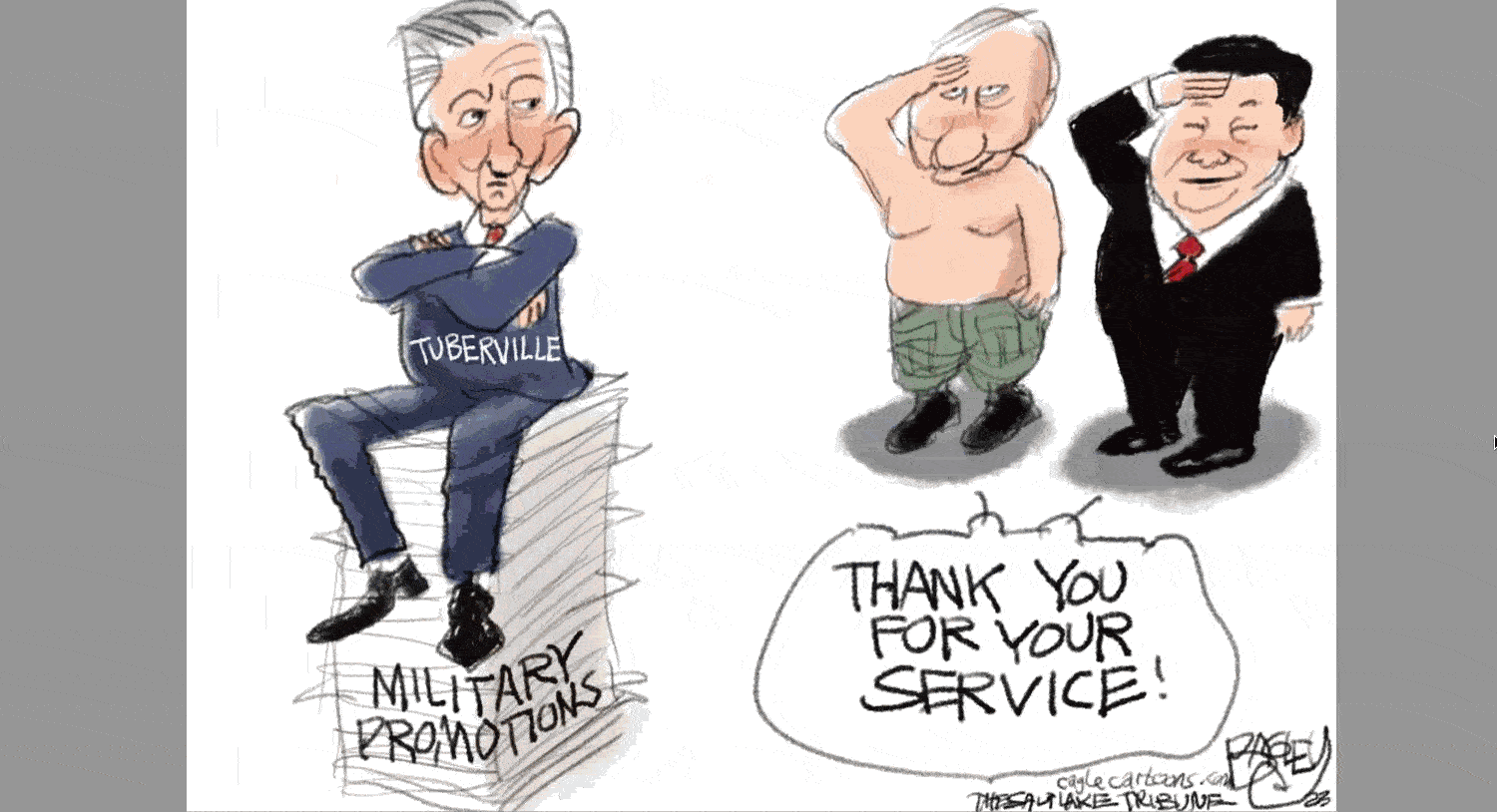 Hamas' attack on Israel highlights highlight how badly MAGA blocking military promotions and diplomatic assignments hurt American security.
"America's adversaries who seize on apparent U.S. weakness could benefit from the blockade of nonpartisan diplomats", warned Secretary of State Antony Blinken in June 2023.
"It strains credulity that some of the members of Congress calling most loudly on outcompeting our rivals but at the same time are tying our hands behind our back. We cannot and we must not let this become the new normal." –NBC News
Meet four MAGA Republicans playing politics with American defense and some of the appointments they have blocked with this interactive relationship map. Click on any person for more details.
Tuberville Draws Fire For Holding Hundreds Of Military Promotions 'Hostage'
Tuberville has for months refused to support about 200 promotions for military officers over a Pentagon policy that provides travel reimbursements and leave for service members to seek abortions out-of-state, which was updated after the Supreme Court voted to overturn the landmark Roe v. Wade."
"… he's holding out the promotions of hundreds of generals hostage and these are people who are going to be you know, the general in charge of all logistics for the army. … He's really putting our national security at risk for his personal social agenda." – HuffPost
Ted Cruz holds key diplomatic nominations hostage
The U.S. does not have a Senate-confirmed ambassador to Israel or Egypt, the two countries that border the Gaza Strip. The nominees for U.S. ambassador to Oman and Kuwait are similarly waiting for confirmation, as is the State Department's coordinator for counterterrorism. Senator Ted Cruz (R-TX) has held up several of the Middle East nominations. – Letters From An American – Heather Richardson
MAGA Republians are holding up State Department nominees. The Senate's push to confirm nominees to critical diplomatic positions has ground to a halt over objections from Sen. Ted Cruz, R-Texas, who is holding up all State Department nominees.
Among those being blocked are Brett Holmgren, awaiting confirmation as assistant secretary of State for intelligence, and Daniel Kritenbrink, tapped for assistant secretary overseeing East Asia and Pacific affairs. Two undersecretaries — some of the most senior roles in the department are also being held up, including one that oversees human rights and democracy. – NBC News
Veteran's group calls out Rick Scott
The delays, which have gone on for months, relate to U.S. Sen. Tommy Tuberville of Alabama and his protest over the Pentagon's abortion travel policy. Scott joined 11 of his GOP Senate colleagues back in March in penning a letter to U.S. Defense Secretary Lloyd Austin, blasting the decision announced last October by the Pentagon to reimburse service members who must travel to obtain an abortion. – Florida Phoenix
James O'Brien, who would serve as the State Department's sanctions coordinator
C.S. Eliot Kang, who would serve as assistant secretary of state for international security and nonproliferation
Julieta Valls Noyes, who would serve as assistant secretary of state for the Bureau of Population, Refugees, and Migration
TakeAway: Call out the MAGA Republicans playing politics with American security and our ability to support our allies like Israel and Ukraine.
Deepak
DemLabs
This Relationship Map can be freely shared with this link https://embed.kumu.io/d1a886b616b9744184430ad06cc94e41
DISCLAIMER: ALTHOUGH THE DATA FOUND IN THIS BLOG AND INFOGRAPHIC HAS BEEN PRODUCED AND PROCESSED FROM SOURCES BELIEVED TO BE RELIABLE, NO WARRANTY EXPRESSED OR IMPLIED CAN BE MADE REGARDING THE ACCURACY, COMPLETENESS, LEGALITY OR RELIABILITY OF ANY SUCH INFORMATION. THIS DISCLAIMER APPLIES TO ANY USES OF THE INFORMATION WHETHER ISOLATED OR AGGREGATE USES THEREOF.
'wannabe dictator'
Retiring chair of joint chiefs of staff commented 'We take an oath to the constitution' not 'to a wannabe dictator'. "We don't take an oath to an individual. We take an oath to the constitution, and we take an oath to the idea that is America, and we're willing to die to protect it. We don't take an oath to an individual. We take an oath to the constitution, and we take an oath to the idea that is America, and we're willing to die to protect it." – The Guardian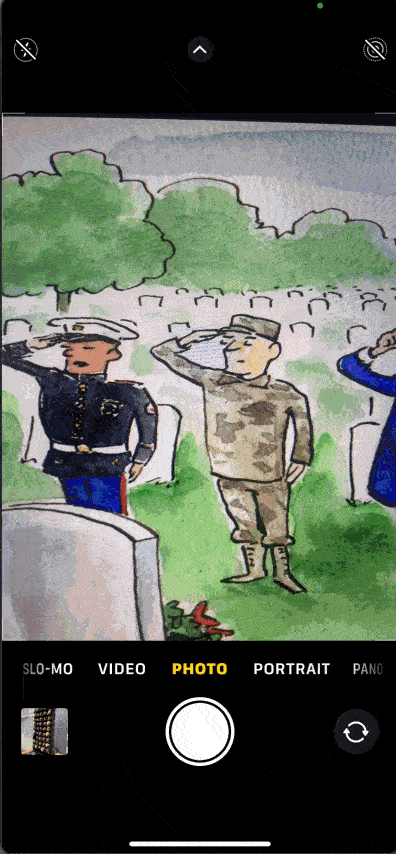 Reposted from Democracy Labs with permission.
---
DemCast is an advocacy-based 501(c)4 nonprofit. We have made the decision to build a media site free of outside influence. There are no ads. We do not get paid for clicks. If you appreciate our content, please consider a small monthly donation.
---