Trump cultivation of political violence is straight from the fascist playbook.
What is the fascist playbook? Exploit public frustrations. Stoke violence to provoke unrest. Use militant tactics to force the population into supporting their cause. Perpetrate violence against those who disagree. Use fear to suppress those with different political views. Grab power. Destroy public institutions and any independent press.
Use this map to see how the fascist playbook has been used to stoke violence in power grabs.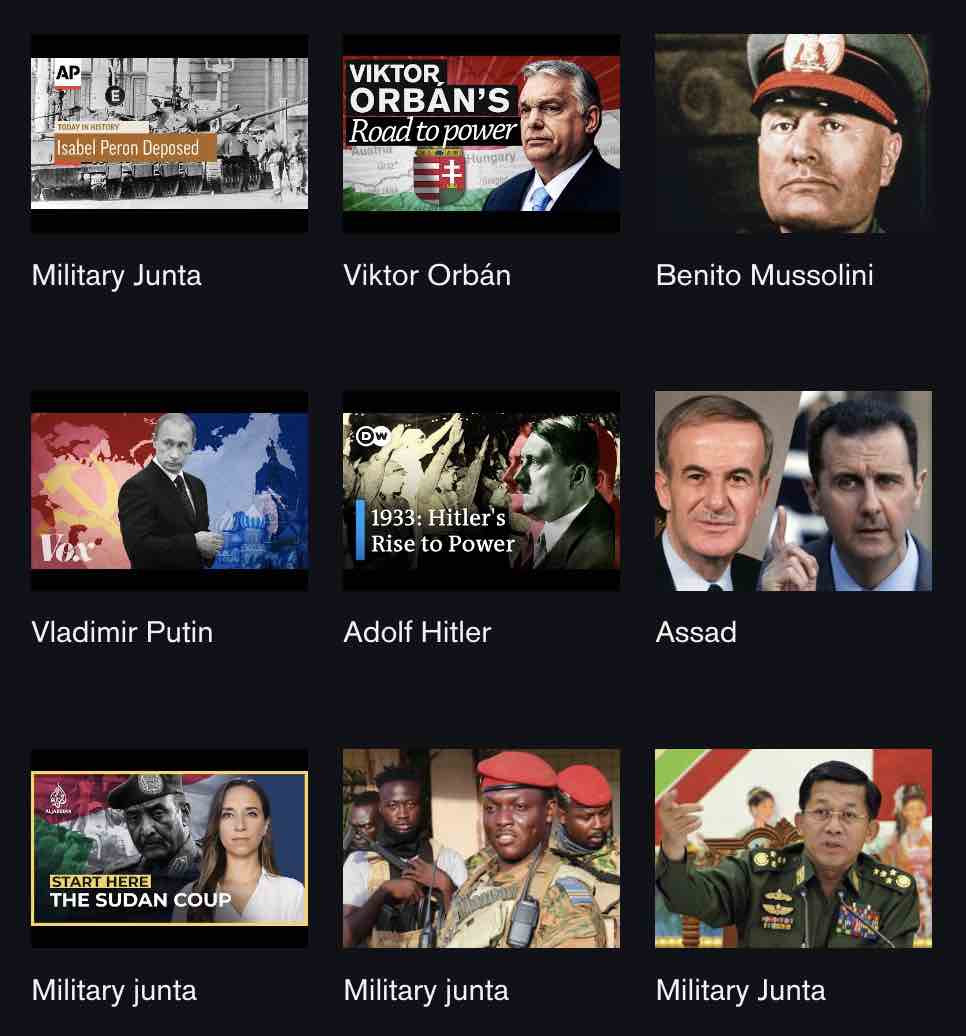 MAGA Republicans stoke violence
"Trump has encouraged his supporters' violent impulses while wielding their reputation for violence as a kind of leverage. When his rallygoers beat up a Black Lives Matter protester in November 2015, Trump called their actions "beautiful," saying that the activist "should have been roughed up because it was absolutely disgusting what he was doing."
The Republican front-runner has pronounced one of America's top military officials worthy of death, fomented threats of violence against federal law-enforcement officials, and promised that, should he return to the White House, he will investigate adversarial news outlets for treason. The moment that an elected official changes their vote on a pressing public matter — not because they fear electoral backlash from their constituents, but because they fear that their party leader will endanger their children's lives — democracy has been compromised.
The most salient truth about the 2024 election is that the Republican Party is poised to nominate an authoritarian thug who publishes rationalizations for political violence and promises to abuse presidential authority on a near-daily basis." – Intelligencer
Strongmen claim to be saviors of the nation while robbing people of truth, treasure, and the protections of democracy. – Ruth Ben-Ghiat
TakeAway: Understand the fascist playbook to stop it from destroying American democracy.
Deepak
DemLabs
DISCLAIMER: ALTHOUGH THE DATA FOUND IN THIS BLOG AND INFOGRAPHIC HAS BEEN PRODUCED AND PROCESSED FROM SOURCES BELIEVED TO BE RELIABLE, NO WARRANTY EXPRESSED OR IMPLIED CAN BE MADE REGARDING THE ACCURACY, COMPLETENESS, LEGALITY OR RELIABILITY OF ANY SUCH INFORMATION. THIS DISCLAIMER APPLIES TO ANY USES OF THE INFORMATION WHETHER ISOLATED OR AGGREGATE USES THEREOF.
Read in browser »
Reposted from Democracy Labs with permission.
---
DemCast is an advocacy-based 501(c)4 nonprofit. We have made the decision to build a media site free of outside influence. There are no ads. We do not get paid for clicks. If you appreciate our content, please consider a small monthly donation.
---