Running a campaign with a slate of candidates? Tiny budget? Small non-tech team? Tight deadlines? Use a SMART MAP.
The National Women's Political Caucus of Virginia (NWPC-VA) is supporting dozens of women in the November 2023 General Election in November. What makes this a logistical challenge?
– They have a slate with dozens of endorsed candidates for both State House and Senate races (which can change)
– They a small non-technical team and a very, very slim budget
– Each candidate has their own campaign and website that has to be featured in a consolidated NWPC-VA slate as well
– The early polling locations are being announced gradually which requires continuous updates
– Voters also need information on how to request an absentee ballot, a valid Voter ID and check to see if they have been purged from the Voter Rolls
– Information about candidates and polling locations have to be made available promptly so readers can get the latest information on their phones or laptops
– The system has to be able to deal with last minute surprises such as polling location closures, changed open hours, long lines and moreLWPC-VA has launched a SMART MAP system which uses the free Kumu app for candidate information and ArcGIS Online (which costs nonprofits about $50/month) for voting related information. The two maps are inter-connected and updated by volunteers without any technical background.
Smart Maps are dynamic
Look at the original map which was published in this blog published on Aug 10. You'll notice that there are two more endorsed candidates (Jolicia Ward and Irene Shin) and 14 new early voting locations (primarily in Fairfax and Arlington). The signage and QR codes that the Caucus is using are the same, but the maps are dynamic and show the updated information automatically.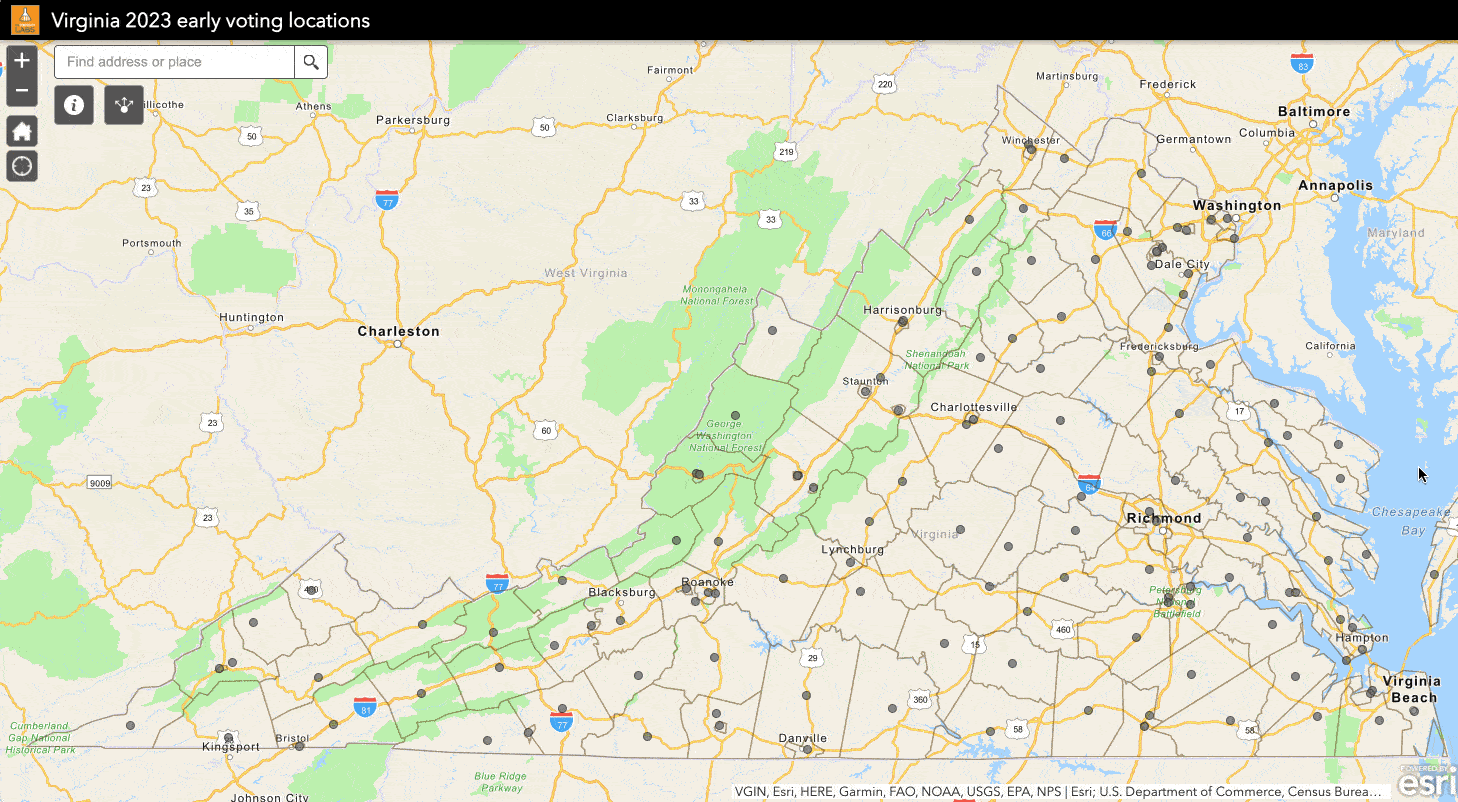 Polling Location finder
The system uses ArcGIS Online and can scale to handle thousands of simultaneous inquiries and uses volunteers at polling locations to update information about wait times to vote. This is how it works:Volunteers collect details on voting locations in a Google Sheet
This information is integrated with ArcGIS Online to create a real time map.
Volunteers edit information in Google Sheets as new polling locations are added or closed.
These updates are immediately reflected on the map.
Volunteers at the polling locations can enter the how long the waiting lines into the Google Sheet.
This allows other voters to see how long the expected wait times are and plan accordingly.
The app can be used on any phone or laptop with this link without installing any software.
It includes links for voters to check their voter registration status, request an absentee ballot and find out about valid forms of Voter IDs in Virginia
The app can be used with this link from a cell phone which overcomes the need to have a broadband internet connection
Smart Maps are easy to share
Make it easy for voters to find out about the candidates and polling locations to increase turnout. That means the map should be shared from different websites, email campaigns, flyers, door hangers and on social media. Smart Maps enable this by have a link (like https://arcg.is/091yiz) that can be shared or converted into a QR Code. The map can also be added to different websites with a single line of code like: "<iframe width="1080″ height="720″ frameborder="0″ scrolling="no" allowfullscreen src="https://arcg.is/091yiz"></iframe>"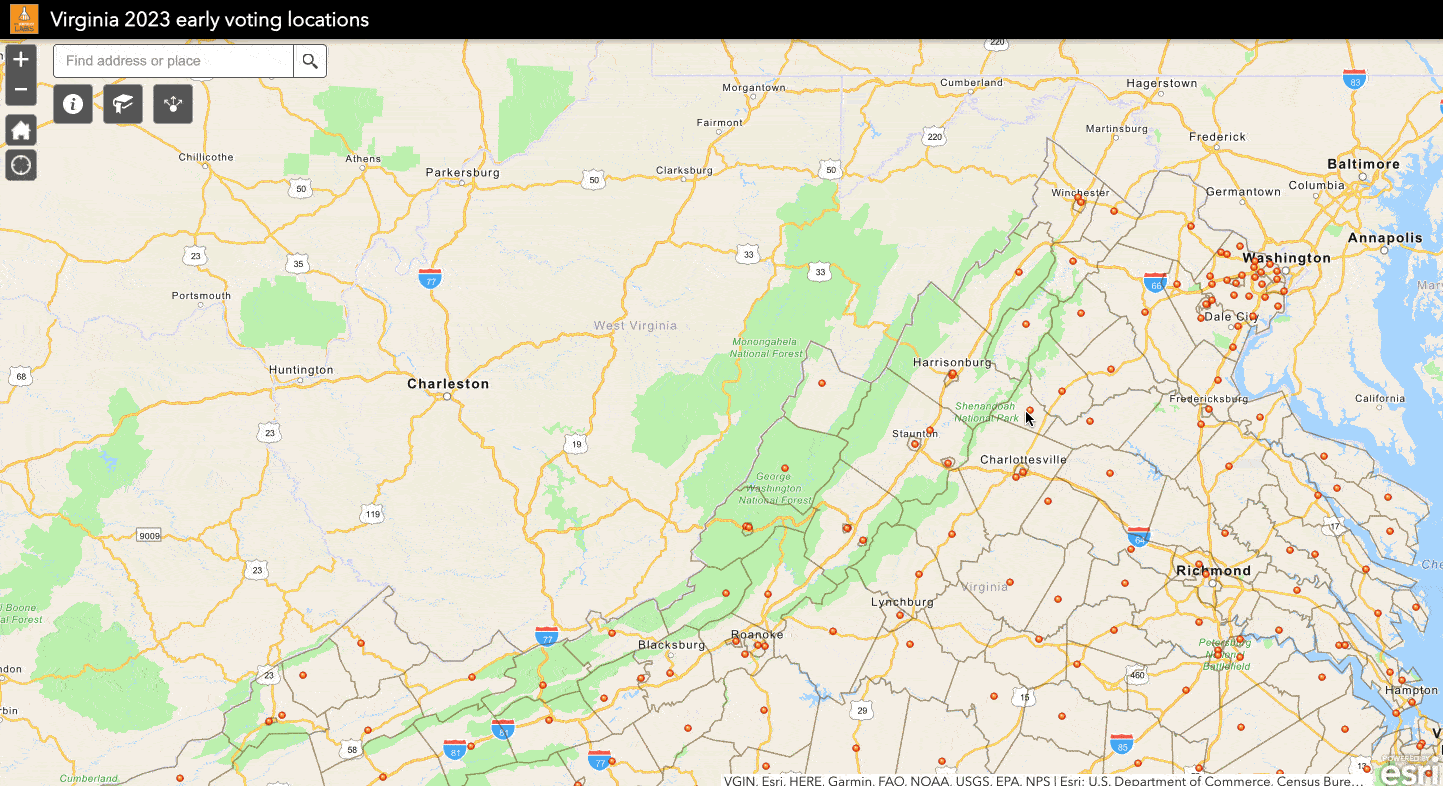 Smart Maps are easy to use
Smart Maps let readers get the information they need in a few clicks and zoom into get the location details. Map bookmarks let them go straight to the location they are interested in. This map, for example, has bookmarks for Arlington, Fairfax and Roanoke. Clicking on the bookmark zooms straight into that location.
Smart Maps are flexible and work on any device
Smart Maps can figure out if you're on a phone or a laptop and reconfigure themselves automatically. (In GeekSpeak this is called Responsive Design). Notice how it's possible in a few seconds you can find out about a candidate. See how to donate to them. Find your polling location. Learn of voter ID you'll need in Virginia. And share the Map with your friends.Voters need all the help they can get to overcome the barriers place in their way with voter suppression, sudden changes in polling locations and worse. Use Smart Maps to help voters have their say.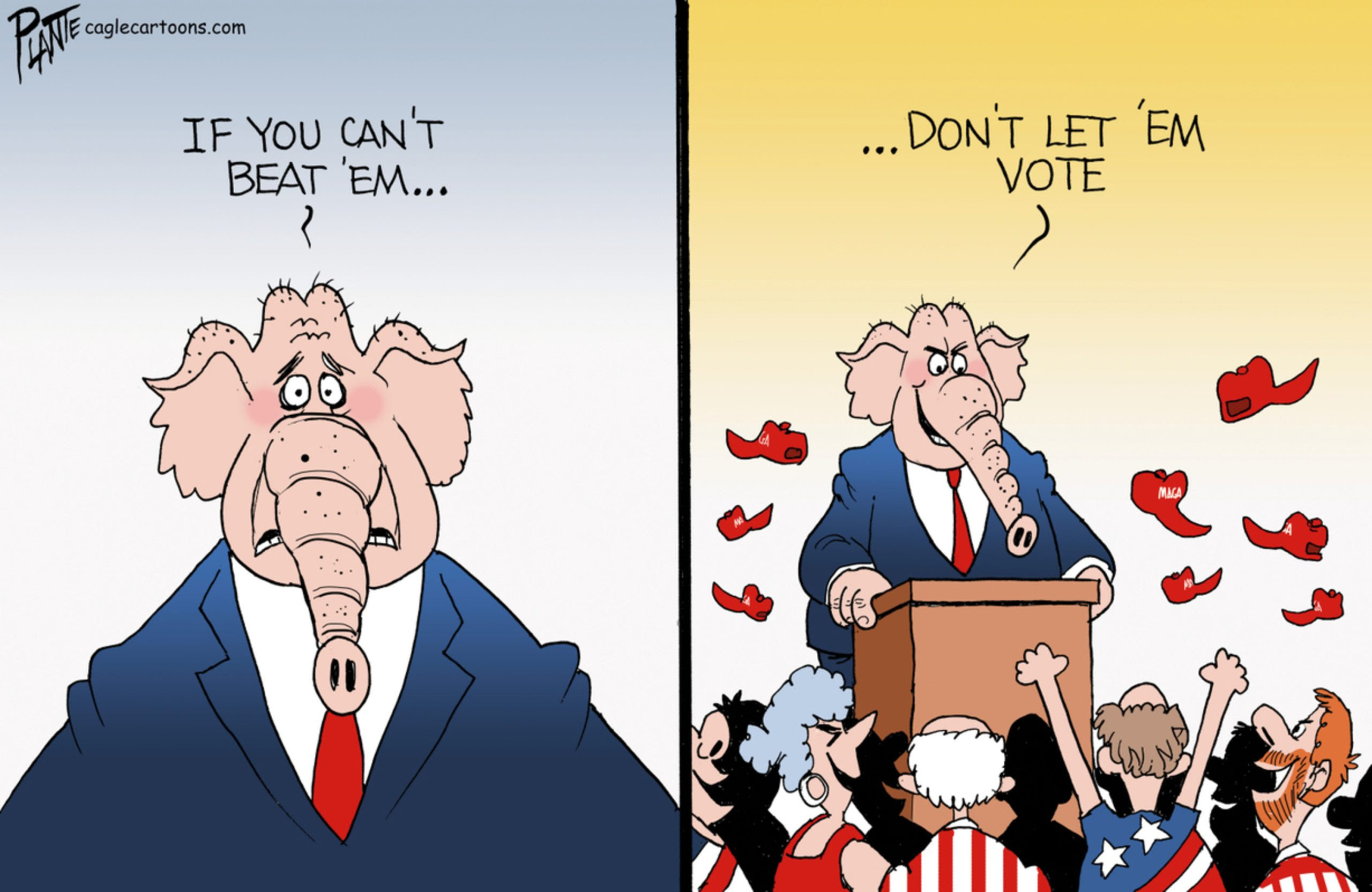 National Women's Political Caucus – Virginia
The National Women's Political Caucus-Virginia is a chapter of the National Women's Political Caucus (NWPC), a national, pro-choice, multi-partisan, grassroots membership organization dedicated to identifying, recruiting, training and supporting women candidates for elected and appointed office. It aims to:
– Increase women's participation in the political process
– Increase the number of women in elected and appointed positions
– Support candidates who support women
– Draft legislation that centers on equality and the needs of womenSupport Virginia women / NWPC-VATakeAway: Campaign better with Smart Maps. Request pro bono help with maps for progressive/democratic camapigns here.Deepak
DemLabsDISCLAIMER: ALTHOUGH THE DATA FOUND IN THIS BLOG AND INFOGRAPHIC HAS BEEN PRODUCED AND PROCESSED FROM SOURCES BELIEVED TO BE RELIABLE, NO WARRANTY EXPRESSED OR IMPLIED CAN BE MADE REGARDING THE ACCURACY, COMPLETENESS, LEGALITY OR RELIABILITY OF ANY SUCH INFORMATION. THIS DISCLAIMER APPLIES TO ANY USES OF THE INFORMATION WHETHER ISOLATED OR AGGREGATE USES THEREOF.
Read in browser »
Reposted from Democracy Labs with permission.
---
DemCast is an advocacy-based 501(c)4 nonprofit. We have made the decision to build a media site free of outside influence. There are no ads. We do not get paid for clicks. If you appreciate our content, please consider a small monthly donation.
---