It seems that another Supreme Court justice ethics scandal is uncovered every day…
How can you keep track of them all? Who are billionaires making gifts to the justices? What do they expect in return? How is the dark money and favors flowing from shadowy right wing conservative groups to the Justices and their spouses?Start with this relationship map that's been updated on August 10, 2023 with the latest news from ProPublica and The New York Times. The map is interactive. Click on any person or group for more details which appear in a side panel. Click on the lines connecting people to understand their relationship. You can search by group (such as Thomas, Alito, Billionaires…) with the buttons at the top.
Follow the money, luxury vacations and the fancy motorhome…
Consistent violations of judicial norms
"During his three decades on the Supreme Court, Clarence Thomas has enjoyed steady access to a lifestyle most Americans can only imagine. A cadre of industry titans and ultrawealthy executives have treated him to far-flung vacations aboard their yachts, ushered him into the premium suites at sporting events and sent their private jets to fetch him — including, on more than one occasion, an entire 737. It's a stream of luxury that is both more extensive and from a wider circle than has been previously understood.At least 38 destination vacations, including a previously unreported voyage on a yacht around the Bahamas; 26 private jet flights, plus an additional eight by helicopter; a dozen VIP passes to professional and college sporting events, typically perched in the skybox; two stays at luxury resorts in Florida and Jamaica; and one standing invitation to an uber-exclusive golf club overlooking the Atlantic coast." – Read the full article at ProPublica
Use Relationship Maps to understand such massive scale corruption
Massive corruption schemes are hard to follow. There are a lot of people involved and details emerge gradually. How do new facts fit in the bigger picture? Relationship maps such as this one designed with the free Kumu app help make sense of it all.Relationship maps are visual and interactive. The maps are online and easy to update with new facts and people. This map for instance, is the ninth edition of the original Supreme Court Corruption map. The map includes links to multiple documents, images and videos along with attribution to who reported it. Think of the map as a visual roadmap to start from. You can explore the map from any person or group unlike an article that you have to read sequentially.
TakeAway: Six unelected officials overturn Roe v Wade. Allow voter suppression. Gut the EPA. Allow more guns on the streets. Shouldn't they be held to a code of ethics while they deny other Americans of their freedoms?Deepak
DemLabsDISCLAIMER: ALTHOUGH THE DATA FOUND IN THIS BLOG AND INFOGRAPHIC HAS BEEN PRODUCED AND PROCESSED FROM SOURCES BELIEVED TO BE RELIABLE, NO WARRANTY EXPRESSED OR IMPLIED CAN BE MADE REGARDING THE ACCURACY, COMPLETENESS, LEGALITY OR RELIABILITY OF ANY SUCH INFORMATION. THIS DISCLAIMER APPLIES TO ANY USES OF THE INFORMATION WHETHER ISOLATED OR AGGREGATE USES THEREOF.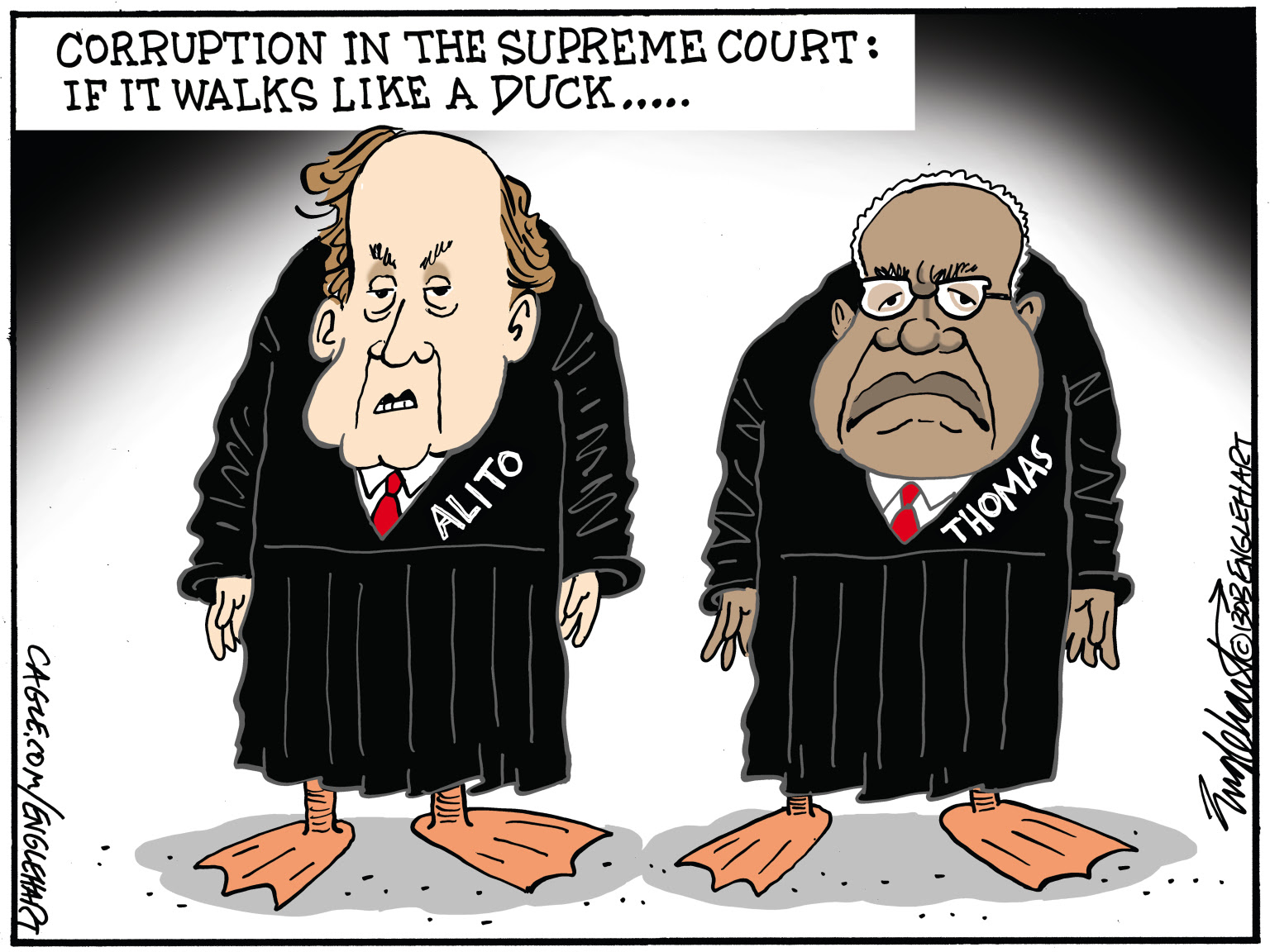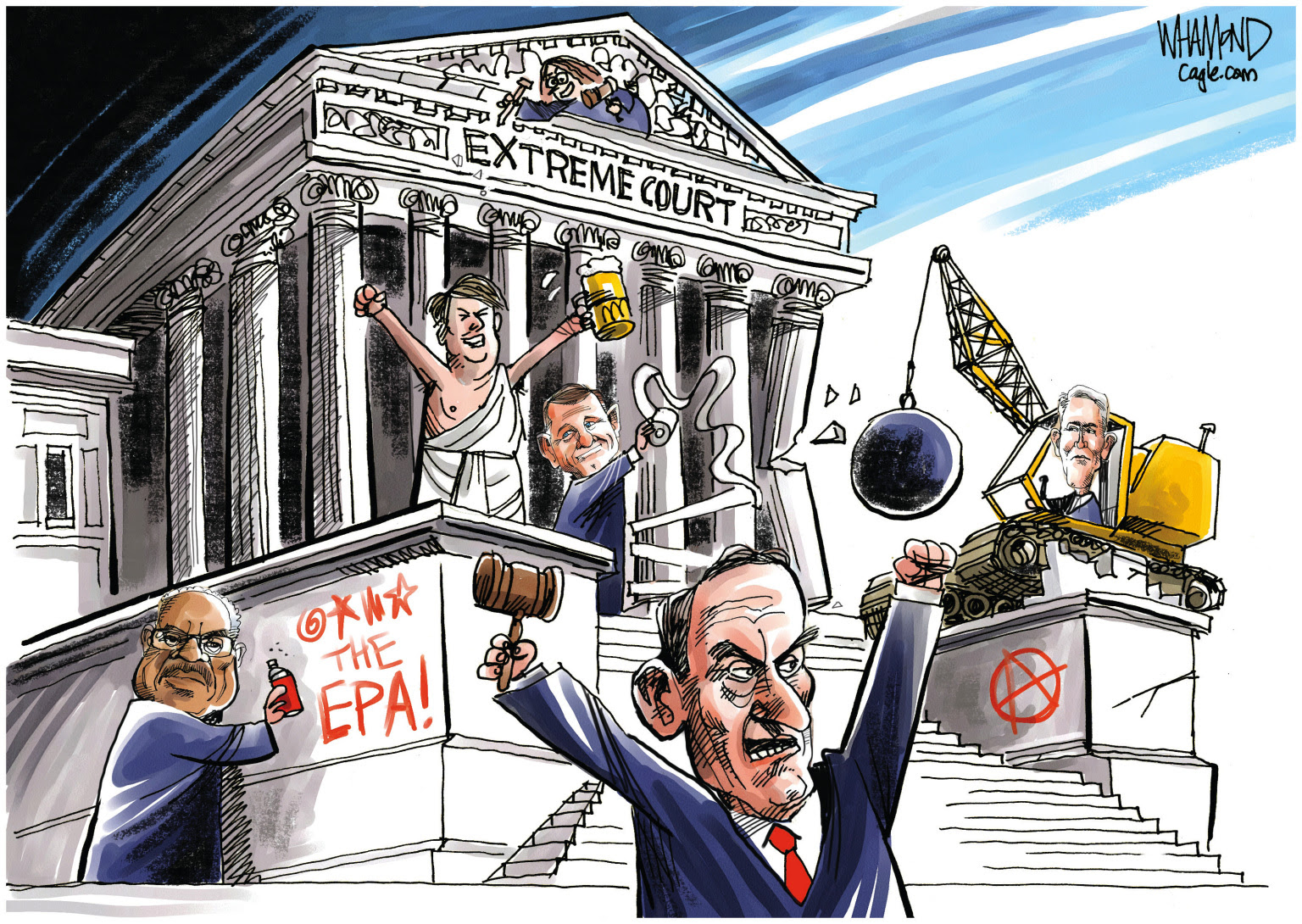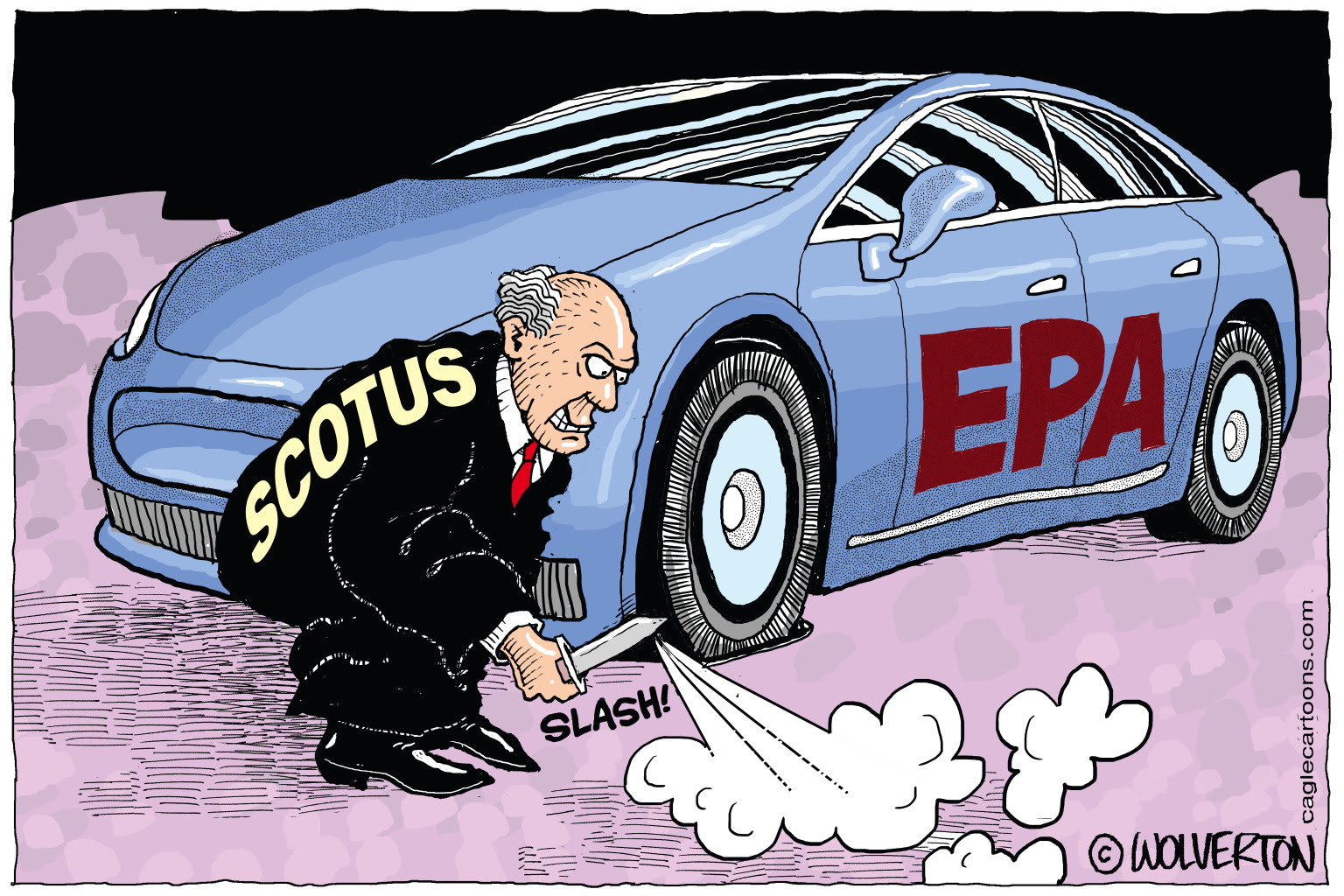 Reposted from Democracy Labs with permission.
---
DemCast is an advocacy-based 501(c)4 nonprofit. We have made the decision to build a media site free of outside influence. There are no ads. We do not get paid for clicks. If you appreciate our content, please consider a small monthly donation.
---