User interface makes interacting with technology easy and friendly.
The iPhone is the ultimate in user interface design. It's easy to learn and fun to engage with regardless of your age, education or the language you speak. Why is getting details on how, when and where to vote so hard in comparison?Part of the reason is voter suppression with the goal of reducing the turnout. Make finding information complicated. Scatter details across different websites. Change information suddenly without telling the public.Pro-democracy groups like the National Women's Political Caucus of Virginia are using better user interface design to improve the voting experience. In a few clicks you can use their map to get answers to the 5 W's. (Who, Why, Where, When, What).
Who are then endorsed candidates? Which district are they running in?
Why should you vote for them? How can you learn more about them? Donate to them?
Where are the early voting locations?
When are these locations open?
What form of Voter ID you will need to vote? How can you check to see if you have been purged from the voter rolls? Request an absentee ballot?
User better interface design to empower voters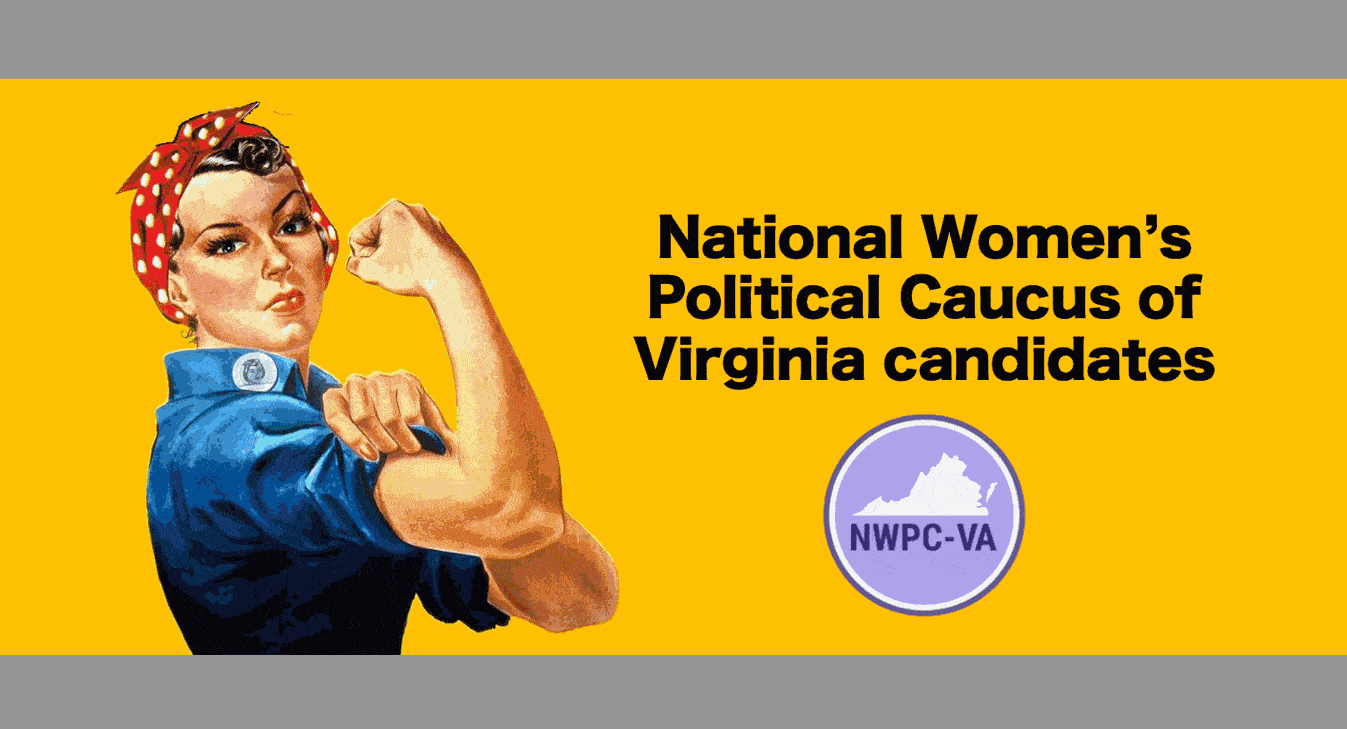 Voter Info system design
The National Women's Political Caucus of Virginia (NWPC-VA) system has details on its 39 endorsed candidates different Virginia districts in a system designed with the free Kumu app. Clicking on a candidate reveals details on the candidate in a side panel along with links to their web site, how to volunteer and donate to their campaign.On the map with the candidates is a button which helps voters find the polling locations in their district (designed with ArcGIS Online).
When are they open? How to call them with one click?
How to check their voter registration status and see if they have been purged from the voter rolls.
Check to see what form of Voter ID you'll need to vote.
How the polling location finder app works
The system uses ArcGIS Online and can scale to handle thousands of simultaneous inquiries and uses volunteers at polling locations to update information about wait times to vote. This is how it works: Volunteers collect details on voting locations in a Google Sheet
This information is integrated with ArcGIS Online to create a real time map.
Volunteers edit information in Google Sheets as new polling locations are added or closed.
These updates are immediately reflected on the map.
Volunteers at the polling locations can enter the how long the waiting lines into the Google Sheet.
This allows other voters to see how long the expected wait times are and plan accordingly.
The app can be used on any phone or laptop with this link without installing any software.
It includes links for voters to check their voter registration status, request an absentee ballot and find out about valid forms of Voter IDs in Virginia
The app can be used with this link from a cell phone which overcomes the need to have a broadband internet connection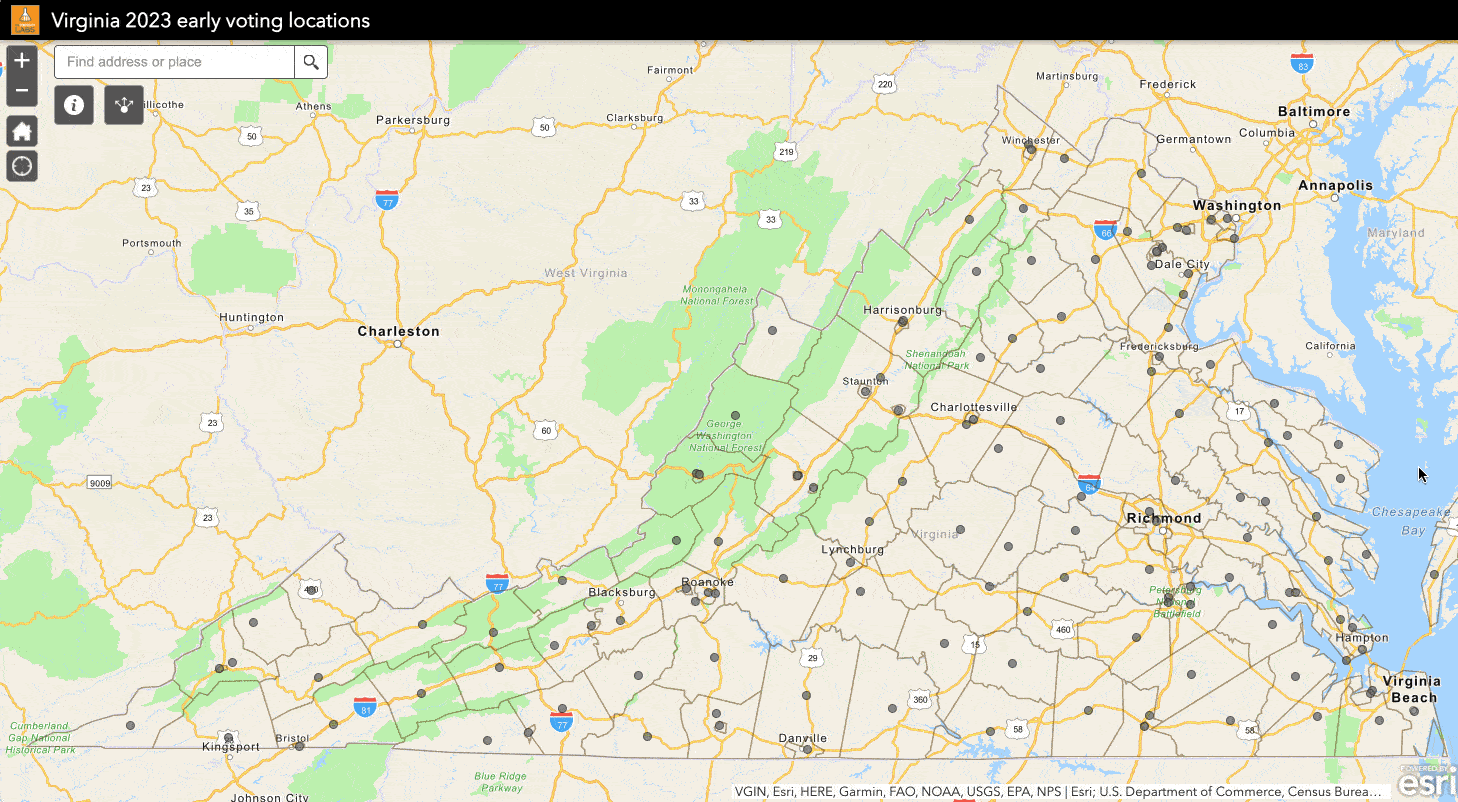 Fight voter suppression
"Always checking your polling place before you go to vote.
Look up the dates of your state primaries and put down a calendar reminder to check and make sure your registration status is active 89 days before both the primary and the general election.
Take a screenshot showing you're an active voter more than 90 days before the election.
Otherwise, it's the risk of death by a thousand cuts: change your polling place, change your registration status. All these measures make it a little more difficult for eligible voters to vote, statistically impacting Democrats.
Fight back by preparing early this election season and making sure all of your friends do, too." – Civil Discourse
National Women's Political Caucus – Virginia
The National Women's Political Caucus-Virginia is a chapter of the National Women's Political Caucus (NWPC), a national, pro-choice, multi-partisan, grassroots membership organization dedicated to identifying, recruiting, training and supporting women candidates for elected and appointed office. It aims to:
Increase women's participation in the political process
Increase the number of women in elected and appointed positions
Support candidates who support women
Draft legislation that centers on equality and the needs of women
Donate to NWPC – VATakeAway: Improve user interface to make it easier for voters to learn where, when, why and who to vote for.

Deepak

DemLabs DISCLAIMER: ALTHOUGH THE DATA FOUND IN THIS BLOG AND INFOGRAPHIC HAS BEEN PRODUCED AND PROCESSED FROM SOURCES BELIEVED TO BE RELIABLE, NO WARRANTY EXPRESSED OR IMPLIED CAN BE MADE REGARDING THE ACCURACY, COMPLETENESS, LEGALITY OR RELIABILITY OF ANY SUCH INFORMATION. THIS DISCLAIMER APPLIES TO ANY USES OF THE INFORMATION WHETHER ISOLATED OR AGGREGATE USES THEREOF.
Read in browser »
Reposted from Democracy Labs with permission.
---
DemCast is an advocacy-based 501(c)4 nonprofit. We have made the decision to build a media site free of outside influence. There are no ads. We do not get paid for clicks. If you appreciate our content, please consider a small monthly donation.
---