Community organization is the process of people coming together to address issues that matter to them.
SAAVETX works to increase voter registration, turnout, and political awareness among South Asian Texans. How do you engage a community with marginal political involvement? SAAVETX picked an issue close to the heart (pun intended) to many potential South Asian voters: Heart health promotion. Why? South Asians are twice as likely to suffer from cardio vascular deaths.This blog describes who they took this issue to encourage community members to flex their political power to demand more resources be allocated to heart health education. The SAAVETX email petition campaign to Senator John Cornyn also builds a list of potential supporters, volunteers and donors at the same time.
Make the ask simple and meaningful
SAAVETX used upcoming legislation as an opportunity to remind their Senator Cornyn of the importance of the South Asian community in Texas and request his support in cosponsoring the Heart Health Bill.Dear Senator Cornyn:
I am a resident of Texas, and a member of the South Asian community. I am writing to you to request co-sponsorship for the "South Asian American Heart Health Awareness and Research Act" (Similar to H.R.3771) in the Senate with Senator Cory Booker (D-NJ). H.R.3771 was introduced by Reps. Pramila Jayapal (D-WA) and Joe Wilson (R-SC). H.R.3771 passed in the House and was sent to the Senate in July 2022 and she will be re-introducing the bill this year.South Asians are the fastest-growing minority population in Texas and the second-largest concentration of South Asians in the United States. Despite our growing presence, our community's concerns are often overlooked and there is a lack of resources allocated to address our unique needs.Heart disease poses a significant health challenge for South Asians, with the highest death rate compared to other racial/ethnic groups. Unfortunately, the lack of investment and medical data specific to South Asian heart health hinders our ability to effectively tackle this critical issue. By investing in heart health promotion grants, research, and culturally appropriate materials, we can promote preventive care measures and save lives within the South Asian community in TexasThis bill would create heart health promotion grants for research on cardiovascular disease and other heart ailments among communities disproportionately affected by heart disease, such as South Asian populations, and develop culturally appropriate materials to promote heart health, support community groups involved in heart health promotion, and support conferences and workshops. I appreciate your help in co-sponsoring the bill and ensuring its successful passage in the Senate, the bill that would save lives within the South Asian community in Texas. Thank you for your time considering my request.
Creating an online petition
SAAVETX created an online petition with this text using the Movement.Digital app. The app generates a link this one which can be shared by email, on a website, on social media or as a QR Code. Clicking on the link launches your email app with the email with the petition in it. Supports can personalize the email with their details and comments. SAAVETX gets details of everyone who signed their petition. Movement.Digital is ideal for grassroots groups as petitions can be launched in hours and the app costs $10/month.Learn more about creating email petitions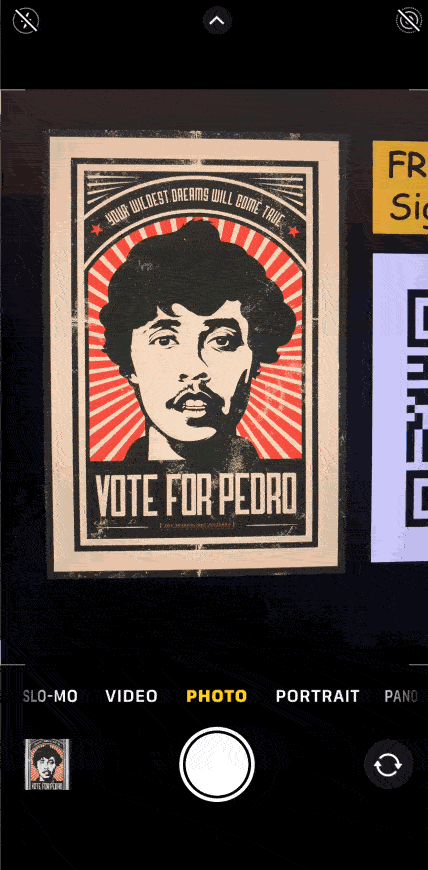 SAAVETX
The SAAVETX Education Fund is a non-profit organization dedicated to promoting civic engagement and education within the South Asian community in Texas. It empowers individuals with the knowledge and resources needed to participate actively in the democratic process and make informed decisions.SAAVETX EF activates new South Asian voters. It educates South Asian Texans about elections, informs about the issues different elected offices address, provides information about voter registration, combats voter suppression, shares election day information, encourages our community to go to the polls, and empowers voters to make decisions that will benefit their lives and their families.Support SAAVETXTakeAway: Mobilize supporters by starting with issues that really matter to them.Deepak
DemLabsDISCLAIMER: ALTHOUGH THE DATA FOUND IN THIS BLOG AND INFOGRAPHIC HAS BEEN PRODUCED AND PROCESSED FROM SOURCES BELIEVED TO BE RELIABLE, NO WARRANTY EXPRESSED OR IMPLIED CAN BE MADE REGARDING THE ACCURACY, COMPLETENESS, LEGALITY OR RELIABILITY OF ANY SUCH INFORMATION. THIS DISCLAIMER APPLIES TO ANY USES OF THE INFORMATION WHETHER ISOLATED OR AGGREGATE USES THEREOF.Image Credit: Meena Kadri on FLICKR
Reference: Community Tool Box
Read in browser »
Reposted from Democracy Labs with permission.
---
DemCast is an advocacy-based 501(c)4 nonprofit. We have made the decision to build a media site free of outside influence. There are no ads. We do not get paid for clicks. If you appreciate our content, please consider a small monthly donation.
---