U.S. reports blowout job growth. Unemployment lowest since 1969. – Reuters
How can this amazing news be shared in a form that's easy to understand at a glance but with more details for the curious? Easy to share on social media? Easy to update with new data? Easy to read on a phone or laptop?
This infographic created with the free Infogram app does it by presenting the highlights visually and keeping the data in the form of links. These links connect to details on how many jobs have been created, where the job growth has taken place and the types of jobs with the most growth. Scanning the QR Code takes you to an interactive version of the infographic.
See how American Manufacturing Is Back
Make data easy to understand
This infographic uses a classic image of Uncle Sam designed by James Flagg for the U.S. Government. The infographic is interactive, not just a printed document which reveals more details when you click on it.
The infographic has four links embedded in it that connect to external websites for more details. These links pulsate to draw the readers attention to them. The infographic stays up to with new data posted on those sites. A QR Code leads to the infographic which can also be shared directly with this link https://infogram.com/american-manufacturing-is-back-1hxr4zxvek9kq6y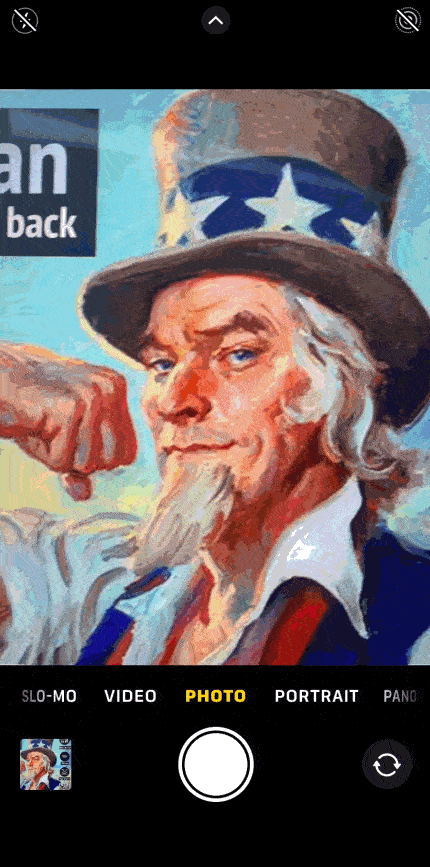 Job growth accelerated
"U.S. job growth accelerated sharply in January while the unemployment rate hit more than a 53-1/2-year low of 3.4%, pointing to a stubbornly tight labor market, and a potential headache for Federal Reserve officials as they fight inflation. The Labor Department's closely watched employment report on Friday also showed job creation in the past year was much stronger than previously estimated, suggesting the economy was nowhere near a recession. Though wage inflation cooled further in January, average hourly earnings increased faster in 2022 than previously estimated.
The strength in hiring, which occurred despite layoffs in the technology sector as well as in sectors like housing and finance that are sensitive to interest rates, poured cold water on market expectations that the U.S. central bank was close to pausing its monetary policy tightening cycle." – Reuters
TakeAway: Make your message easier to understand and share with interactive infographics.
Deepak
DemLabs
DISCLAIMER: ALTHOUGH THE DATA FOUND IN THIS BLOG AND INFOGRAPHIC HAS BEEN PRODUCED AND PROCESSED FROM SOURCES BELIEVED TO BE RELIABLE, NO WARRANTY EXPRESSED OR IMPLIED CAN BE MADE REGARDING THE ACCURACY, COMPLETENESS, LEGALITY OR RELIABILITY OF ANY SUCH INFORMATION. THIS DISCLAIMER APPLIES TO ANY USES OF THE INFORMATION WHETHER ISOLATED OR AGGREGATE USES THEREOF.
References
U.S. reports blowout job growth; unemployment lowest since 1969 – Reuters
FRED Economic Research – St. Louis Fed
Job Growth By State – World Population Review
Employment Projections – U.S. Bureau of Labor Statistics
Read in browser »
Reposted from Democracy Labs with permission.
---
DemCast is an advocacy-based 501(c)4 nonprofit. We have made the decision to build a media site free of outside influence. There are no ads. We do not get paid for clicks. If you appreciate our content, please consider a small monthly donation.
---