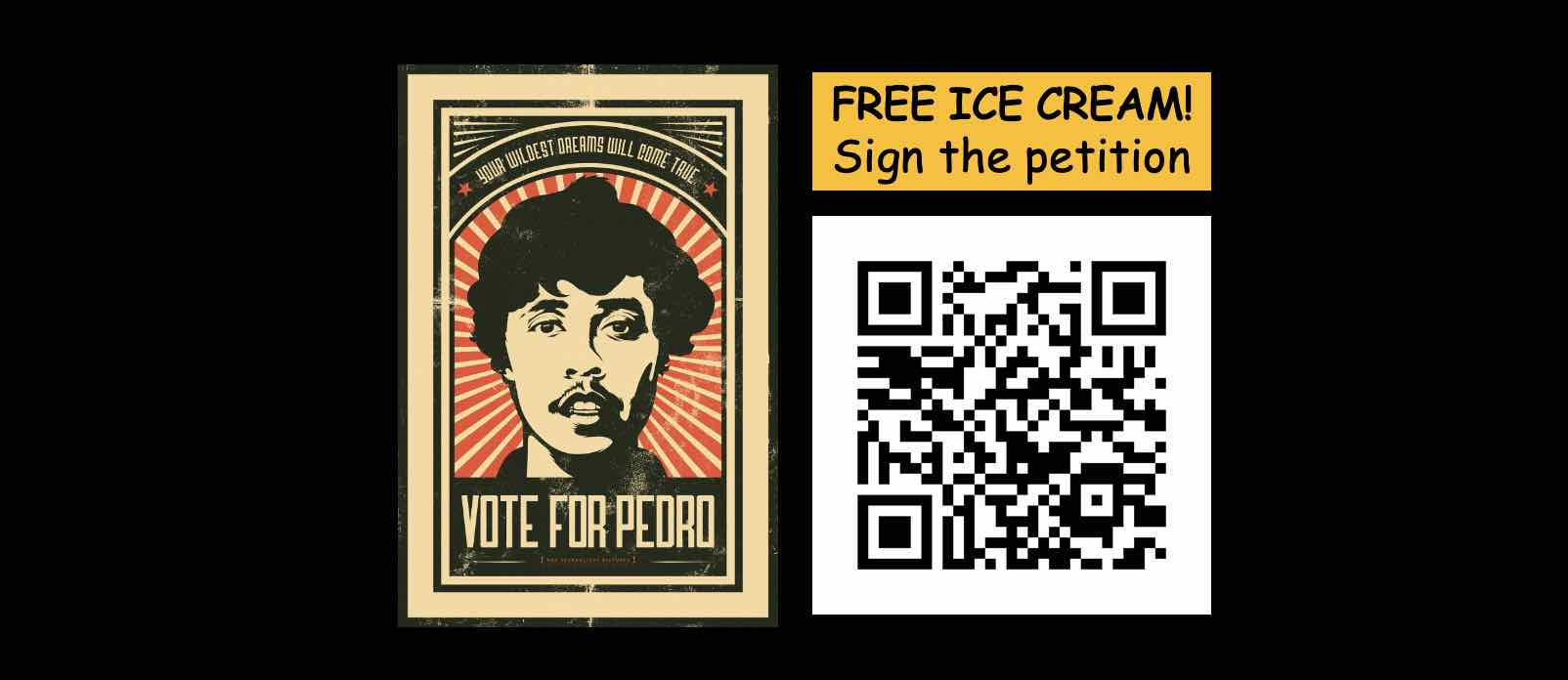 Mobilize supporters and build contact lists at the same time with online petitions.
Direct people's demand for change to the politician with an online petition. Make it fast and simple for people to personalize and sign your petition. The recipient(s) gets individual emails with the signed petition right away, and you build contact lists of potential supporters at the same time.
This is how Pedro, the master political strategist from Napoleon Dynamite could create an online petition with the Movement.Digital app for his campaign.
try it out: sign pedro's petition for free ice cream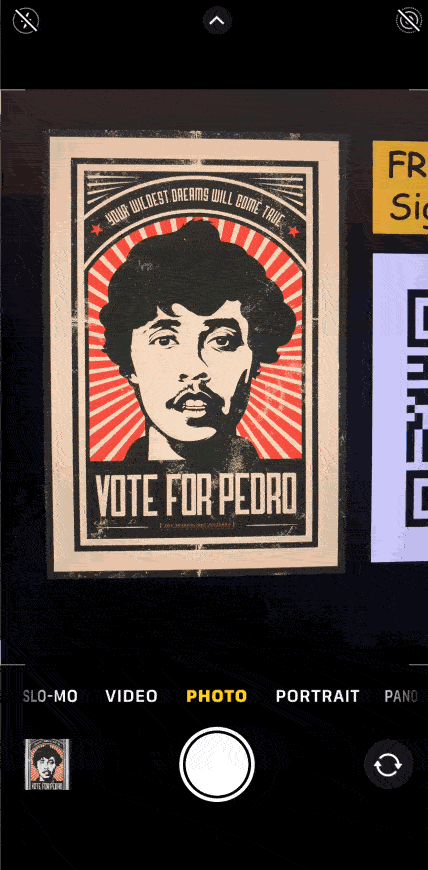 Online petitions made easy
Create and petition with Movement.Digital for people to sign.
The app generates a link that you can share by email, on social media or as a QR Code.
Use the free QR Code Generator app to create a QR Code from the petition link.
Users who click on the link will see your petition in their email app.
They can add their comments to your petition and send it in a few clicks.
The person(s) you chose to get the petition receive individual emails with the signed petition.
Create different SUBJECT lines for the petition email. These are chosen at random to improve the impact of your petition drive.
Details of everyone who signed your petition are saved in a database.
Movement.Digital is priced on a sliding scale starting at $10/month for groups working on social justice and voting rights causes.
Learn more creating ONLINE PEtitions with Movement.digital
How to design an online petition
WHAT IS A PETITION DRIVE?
A petition is a collection of signatures from people supporting your issue. The petition is then presented to decision-makers that have the power to create the change you want. A petition drive is the method you use to collect your signatures. This can be a useful tactic to influence others to implement, change or cancel a regulation or action. Why conduct a petition drive? – Community Tool Box
To heighten community awareness of your issue
To bring visibility and recognition to your group
To lead you to new members and future contacts for your group
To demonstrate widespread community support for the changes you seek
To help bring about the changes you are seeking
Pedro's campaign for Class President
The legendary movie Napoleon Dynamite debuted in 2004, presenting us with the adventures of Napoleon Dynamite and his friend Pedro Sanchez, both of whom are socially awkward teenagers. The plot involves the two teens doing a massive campaign project before school, in order to get Pedro elected as class president. The protagonist and his companion are shown in a montage, putting flyers everywhere in school, as well as giving out armbands to students, accompanied with the line; "Vote for Pedro."
TakeAway: Create online petition with Movement.Digital to demand change and build contact lists at the same time.
Deepak
DemLabs
DISCLAIMER: ALTHOUGH THE DATA FOUND IN THIS BLOG AND INFOGRAPHIC HAS BEEN PRODUCED AND PROCESSED FROM SOURCES BELIEVED TO BE RELIABLE, NO WARRANTY EXPRESSED OR IMPLIED CAN BE MADE REGARDING THE ACCURACY, COMPLETENESS, LEGALITY OR RELIABILITY OF ANY SUCH INFORMATION. THIS DISCLAIMER APPLIES TO ANY USES OF THE INFORMATION WHETHER ISOLATED OR AGGREGATE USES THEREOF.
Read in browser »
Reposted from Democracy Labs with permission.
---
DemCast is an advocacy-based 501(c)4 nonprofit. We have made the decision to build a media site free of outside influence. There are no ads. We do not get paid for clicks. If you appreciate our content, please consider a small monthly donation.
---