Veterans Group To Pentagon: Ban Fox News On Military Bases – HuffPo
"Tucker Carlson, Laura Ingraham and Sean Hannity have "open access to spread conspiracy theories to U.S. troops," warns VoteVets.
A VoteVets ad slammed the conservative network's prime-time hosts Tucker Carlson, Laura Ingraham and Sean Hannity for knowingly pushing the baseless claim that the 2020 election was stolen from former President Donald Trump. "The most valuable weapon to the enemy is disinformation. That's why the Pentagon spends hundreds of millions training our troops to resist it. Yet, at the same time, the U.S. military uses taxpayer-funded facilities to broadcast disinformation on military bases, knowingly letting false propaganda infiltrate the ranks." – HuffPo
– Where are U.S. military bases overseas?
– How dangerous is Fox disinformation?
– How many of the Jan 6th insurrectionists had been in the military?
– How to support the VoteVets campaign to ban Fox News disinfo?
Ban Fox News disinformation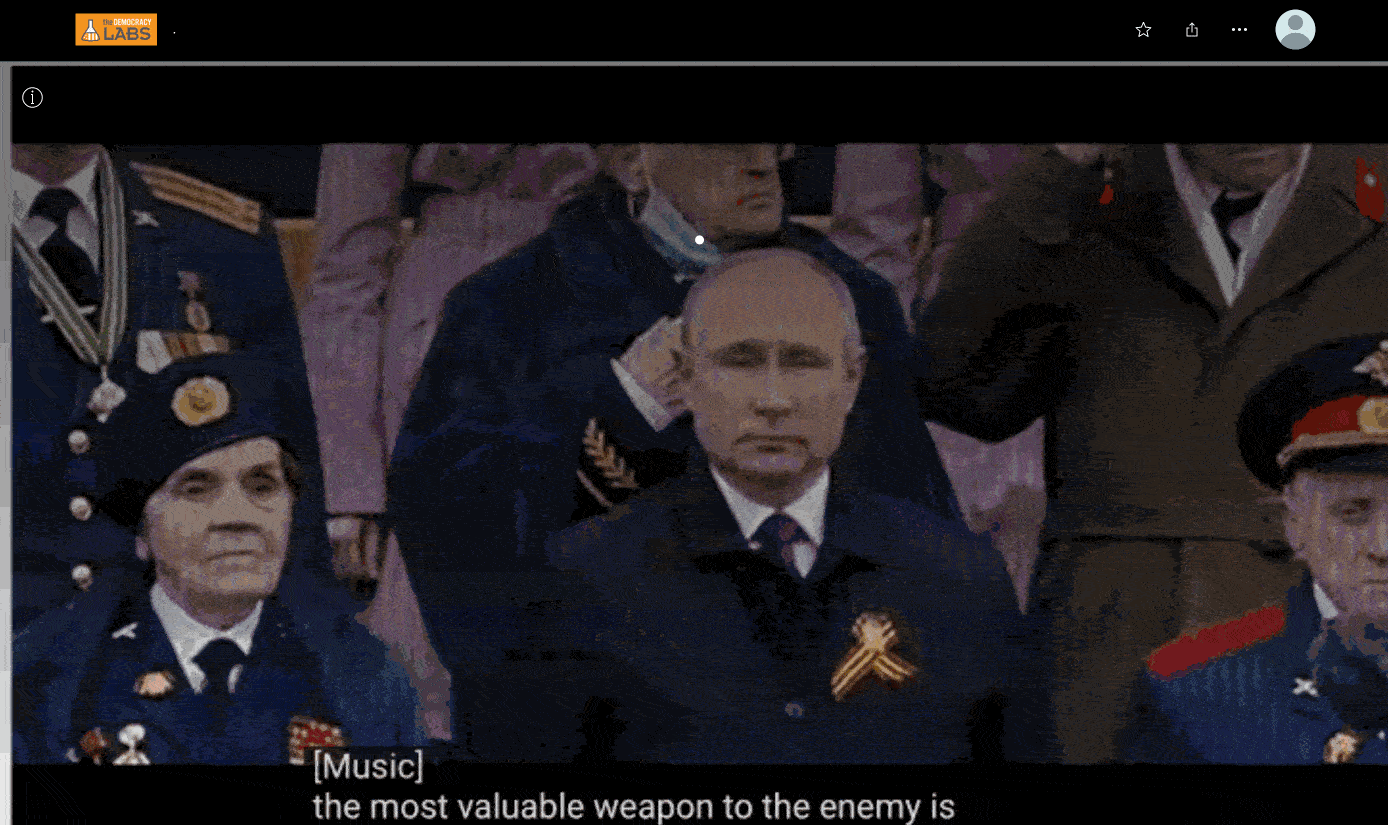 Fox News Spreads Putin's 'Propaganda and Lies'
Liz Cheney criticized Fox News for having retired Army Colonel Douglas Macgregor, who has made controversial comments about Russia's war in Ukraine, on as a guest. "Rupert and Lachlan Murdoch – Why do you continually put Douglas MacGregor on @FoxNews to spread Putin's propaganda and lies? This is absolutely not in America's interest," Cheney said in a tweet referring to the Murdochs, who control Fox Corporation.
Cheney previously blasted Macgregor over comments he made about the war in Ukraine and said the retired colonel was part of the "Putin wing of the GOP." The first round of criticism came after Macgregor said during an interview with Fox Business in March that Russian forces had initially been "too gentle" in Ukraine and that he thought Ukrainian President Volodymyr Zelensky was a "puppet" who was "putting huge numbers of his own population in unnecessary risk." At the very beginning of the invasion of Ukraine, Cheney also accused Fox News host Tucker Carlson, Trump and Mike Pompeo of "praising Putin."
American University Digital Research Archive (AUDRA)
"As of 2021, the United States controlled around 750 "base sites" outside the 50 U.S. states and Washington, D.C., located in around 80 foreign countries and colonies. The sheer number of bases and the secrecy and lack of transparency of the base network make a complete list impossible." Copyright David Vine 2021. Anyone is free to use and cite this data. David Vine, "Lists of U.S. Military Bases Abroad, 1776-2021," American University Digital Research Archive, 2021, https://doi.org/10.17606/7em4-hb13.
VoteVets
Started in 2006, VoteVets PAC and VoteVets Action Fund have been the home for progressive veterans, military families, and their civilian supporters for over 15 years. It is the first organization of its kind and the largest, with over one and a half million supporters in all 50 states. VoteVets uses public issue campaigns to relentlessly lift up the voices of veterans on matters of national security, veterans' care, and everyday issues that affect the lives of those who served, and their families. – VoteVet
Fox News disinformation
How this StoryMap was designed
This StoryMap build upon the VoteVets ad with an interactive map which shows overseas U.S. military bases (with publicly available info), an animated GIF showing how Fox spreads disinfo and a link to VoteVets (which is not involved in this project).
TakeAway: Ban Fox News from streaming Russian propaganda to American military bases.
Deepak
DemLabs
DISCLAIMER: ALTHOUGH THE DATA FOUND IN THIS BLOG AND INFOGRAPHIC HAS BEEN PRODUCED AND PROCESSED FROM SOURCES BELIEVED TO BE RELIABLE, NO WARRANTY EXPRESSED OR IMPLIED CAN BE MADE REGARDING THE ACCURACY, COMPLETENESS, LEGALITY OR RELIABILITY OF ANY SUCH INFORMATION. THIS DISCLAIMER APPLIES TO ANY USES OF THE INFORMATION WHETHER ISOLATED OR AGGREGATE USES THEREOF.
Fox divides Americans to boost profits
Reposted from Democracy Labs with permission.
---
DemCast is an advocacy-based 501(c)4 nonprofit. We have made the decision to build a media site free of outside influence. There are no ads. We do not get paid for clicks. If you appreciate our content, please consider a small monthly donation.
---