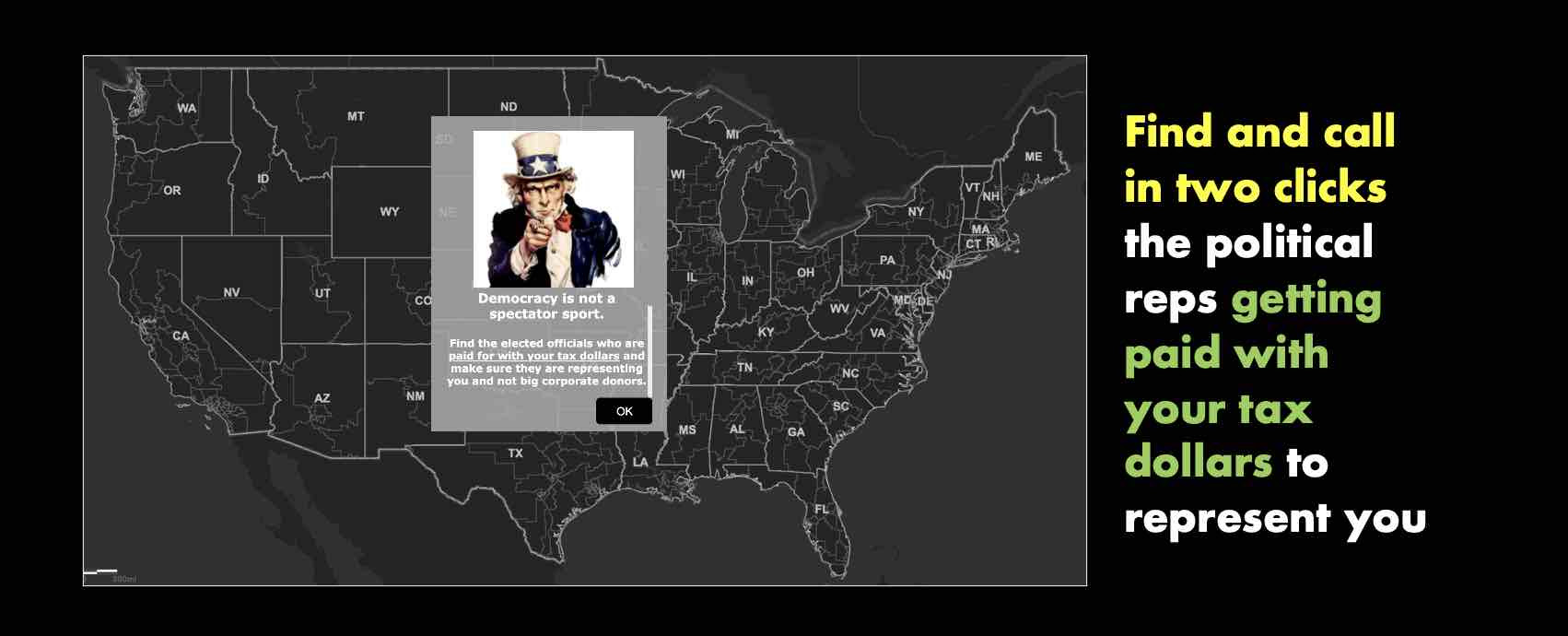 Hold the politicians your tax dollars pay for accountable for their votes. Call them when you disagree. They work for you.
This map has details on 6,969 politicians including Senators, Congressional reps, Governors, State Attorney Generals, State House reps and State Senators. If you don't like what they're doing, give them a call to remind them who pays their salaries.
Why is to so hard to find your rep and how to contact them? The information is out there, but it is scattered across different websites which requires several clicks. To make things more confusing, the Congressional, State House and and State Senate districts are different. Republican gerrymandering keeps changing these boundaries. This map has boundaries updated by esri as of January 2023, but subject to change.
There should be a simple way to find and call them easily – especially when they pass legislation that you disagree with. Some politicians pass bills in the middle of the night and count on the fact that you won't notice or don't have the time and energy to find their contact details. This interactive map fixes that.
Find and call your political rep in two clicks
Maps keep it simple
People are busy. Many prefer to get information on their phones. Some want to find out information at the state level. Others want to know about their State House rep. How do you collect, organize and display this information so that it easy to find and make a call?
This map was created with ArcGIS Online using data from esri and Dr. Brian Amos. It includes a lot of information, organized in four layers – State, Congressional District, State Senate and State House districts. Displaying all the information at the same time would be very confusing. Details appear as you zoom into the map. Click on a district for the rep's details which appear in a pop up window along with a clickable phone number. Click on that to make a phone call. You can search for information by clicking on the map or by typing in an address.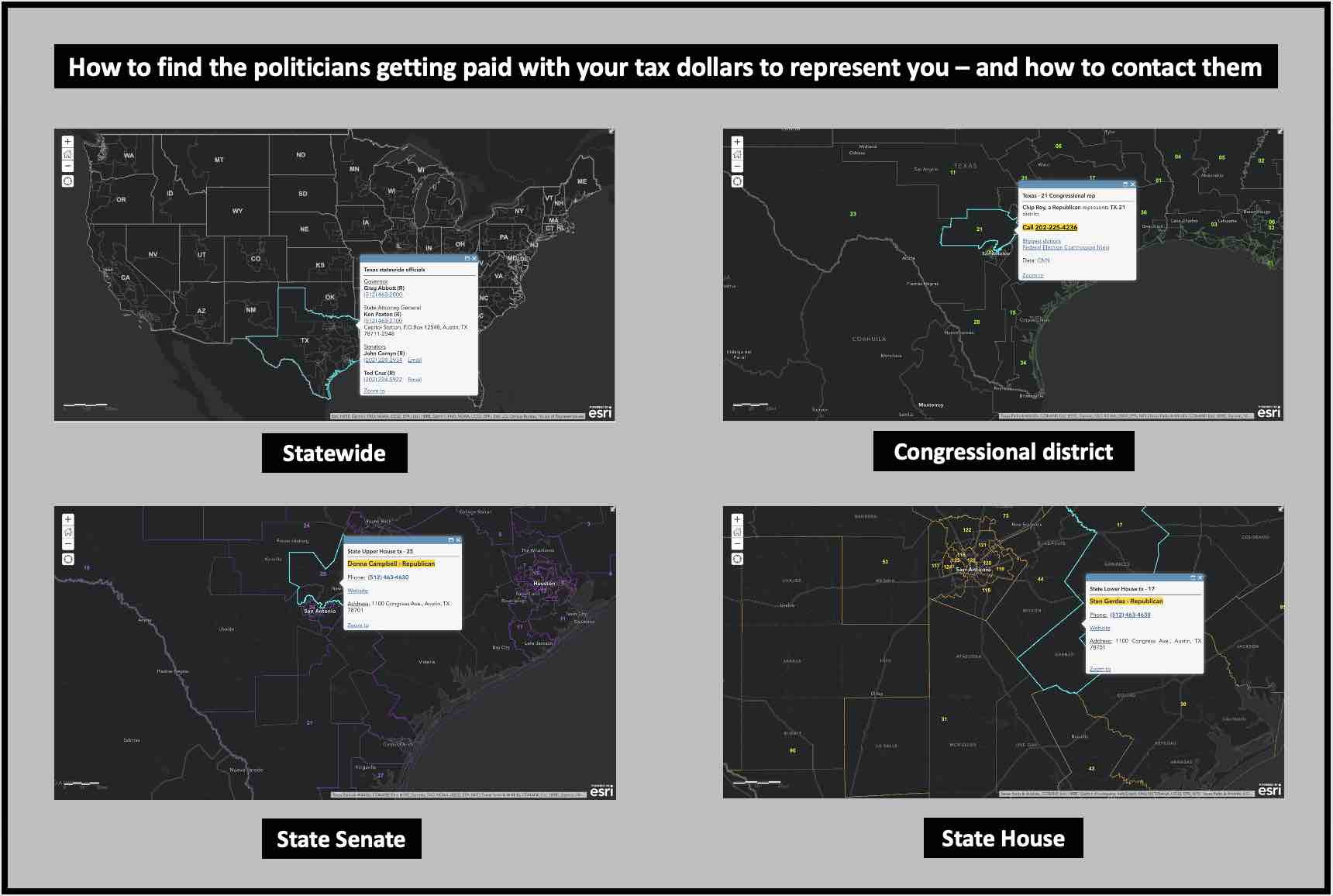 Design messages to be read on phones
Many people use their phones to find information rather than a laptop. This map works well on most smartphones and can be used without having to install any software.
Make it easy to share
Use QR Codes and shortened URLs to make it easy to share your message. This QR Code leads to the map.

TakeAway: Make it easy for voters to find and hold their political reps accountable for the legislation they vote for.
Deepak
DemLabs
DISCLAIMER: ALTHOUGH THE DATA FOUND IN THIS BLOG AND INFOGRAPHIC HAS BEEN PRODUCED AND PROCESSED FROM SOURCES BELIEVED TO BE RELIABLE, NO WARRANTY EXPRESSED OR IMPLIED CAN BE MADE REGARDING THE ACCURACY, COMPLETENESS, LEGALITY OR RELIABILITY OF ANY SUCH INFORMATION. THIS DISCLAIMER APPLIES TO ANY USES OF THE INFORMATION WHETHER ISOLATED OR AGGREGATE USES THEREOF.
Read in browser »
Reposted from Democracy Labs with permission.
---
DemCast is an advocacy-based 501(c)4 nonprofit. We have made the decision to build a media site free of outside influence. There are no ads. We do not get paid for clicks. If you appreciate our content, please consider a small monthly donation.
---