Dear Friends,
All eyes have been on Georgia and ideally we will know the results this evening. #yes2thepeach
It is time to put our focus on something closer to home and that is to elect another Senator to the Virginia General Assembly. Aaron Rouse is running in a special election on January 10 for the seat that Jen Kiggans vacated. There are postcard writing opportunities, phone banks and canvassing opportunities. See below and please do all you can.
We are making our way into our Virginia legislative session which starts in January. There is an important call to action for all those interested in getting money and corporate influence out of politics. Please join a special Money Out Virginia meeting, this evening and learn how to have your voice heard.
Please note and take action on Manchin's Dirty Deal and Support Teaching the Truth in Virginia History Classes.
I've included this week's of events today; please watch for further opportunities in Thursday's BADASS Briefing.
ALL IN,
Stair
Join Heidi Draushack and brainstorm on submitting either written or spoken testimony for Monday Dec 12th mtg of the Sub-Committee on Campaign Finance. This is a critical time to influence the members of this Sub-Committee who, in the General Assembly, have important roles in passing or killing key legislation. Join 6pm, TONIGHT: bit.ly/3VyXyBl
Call to Action
Send a letter: Promoting the work of the Sub-Committee on Campaign Finance Reform
The clock is ticking to influence campaign finance reform in Virginia. The Sub-Committee on Campaign Finance Reform has unexpectedly convened, meeting scheduled for Dec 12th,  and the House chair has kicked off many of the previous members who supported reform.   Please send written testimony to the Sub-Committee.  Click here and find messages from which you can mix and match.   Questions, contact nancyruthmorgan@ailurophile
CALLS TO ACTION:
Sign Petition in Support Teaching the Truth in Virginia History Classes
Please support the teaching of complete and true history and social science in Virginia's elementary and secondary schools by supporting the History and Social Science Standards of Learning and Curriculum presented to the Virginia Board of Education in August 2022. Details of the issue can be found in the petition linked here. Please sign it! You can also view the list of who provided input on Youngkin's draft history standards here. Contact Marianne with any questions, marianne.vagrassrootscoalition@gmail.com.
URGENT CALL TO ACTION – ASAP – Oppose the "Dirty Deal" Don't let the Mountain Valley Pipeline be moved forward!
Manchin is trying to slip his "permitting bill" into the national defense funding bill. A procedure could start to move it forward starting this Tuesday, December 6. Please keep calling until you reach an aide at all three of your members of congress and try to do it each day. Tell them that you are a constituent and you want them to oppose the dirty deal.
– Warner: 202-224-2023, 276-628-8158, 757-441-3079, 804-775-2314, 703-442-0670, 540-857-2676
– Kaine: 202-224-4024
– Connolly: If you are his constituent, please call him with this toolkit and leave a brief message? He just needs to hear that you're in his district and want him to oppose the dirty deal. If you have time to add in anti-MVP and pro climate reasons for support, please do. Our Federal policy director says if we can get as few as 5-10 people to call ASAP, it could make a difference.
– Other VA Representatives: 917-791-2257
Use this easy portal https://tinyurl.com/STOPmanchinDeal to send emails to all your members of Congress AND go to this link for the most up to date information. Then share this post on social media. Here is an article with context.
Wednesday, Dec 7, 9:00 a.m.-2:30 p.m.League of Women Voters of Virginia's Pre-Session Virginia Legislative Outlook 

Join the LWV-VA along with state and local election officials and representatives from Planned Parenthood, Virginia Education Association, American Association of University Women, and Virginia Poverty Law Center, among others to discuss legislative priorities in this pre-session overview of GA 2023.
Wednesday, December 7th, 6:00pmBehind the Scenes: ACLU-VA's 2023 Legislative Strategy Join ACLU-VA for a behind the scenes look at their strategy for the upcoming legislative session.
Wednesday, December 7th, 6:00pm ETSo You Want to Run for School Board: The Next Big Election Battleground Join the National Democratic Training Committee for a special So You Want to Run for Office all about running in a school board race.
Wednesday, December 7th, 6:30pmRASR Presents Racial Equity & Justice in Emerging Marijuana Industry in VA Join RASR for a discussion on marijuana and how it impacts the minority communities, to include legalization, growing, and the impact on minority communities. Guests include Virginia State Senator Adam Ebbin, who has advocated for the decentralization and legalization of marijuana for many years and has also proposed legislative changes; JM Pedini, Development Director of NORML and continues to work on establishing a fair and equitable adult-use cannabis regulatory structure prioritizing consumer safety; and Paul McLean, Executive Director for the Virginia Minority Cannabis Coalition working to achieve social equity through economic development.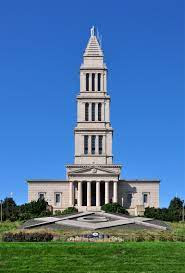 Wednesday, December 7, 7-8pmAlexandria Delegation Town HallCharles Houston Recreation Center Multipurpose Room Join Senator Ebbin, Senator Saslaw, Senator Barker, Delegate Herring and Delegate Bennett-Parker in  a public-hearing style town hall to hear from you about your priorities before the 2023 legislative session.
Thursday, December 8, 2022, 1:00pm ET A Radically Candid Conversation with Jackie Payne & Kim ScottThe Year in Review & What's Next Join Jackie Payne for an end-of-year conversation as she's interviewed by Kim Scott, author of Radical Candor. This event is for everyone from long-time supporters to new friends. We'll discuss Galvanize USA's civic empowerment program, the impact of Galvanize Action's persuasion ads, and take a close look at lessons learned from the midterms. 
Thursday, December 8th at 7 PMVirginians for Environmental Justice LobbyingRegister Now! Join us for a workshop on  on what to expect during the 2023 VA General Assembly session and how to advocate for clean energy & environmental justice policies in the 2023 session.
Friday, December 9, 5pmRally for Starbucks Workers United2100 Clarendon Boulevard, ArlingtonStarbucks Workers United is holding a rally in Arlington on a national day of action, the one-year anniversary of the first Starbucks union victory in Buffalo. This rally is a chance for the entire community to come together to tell the workers we have their backs, and to tell Starbucks that union-busting is bullying and we will not tolerate bullying. Speakers at the rally include Congressman Don Beyer, Fairfax County Board Chair Jeff McKay, AFL-CIO President Liz Shuler, VOICE Co-Chair Pastor Keith Savage of 1st Baptist Church of Manassas, Pride at Work, CASA, and many more. 
Saturday, December 10th, 10am – Noon.Laura Jane Cohen for Delegate Kickoff Brunch and a campaign kickoff? Absolutely! Come join Laura Jane Cohen as she officially kicks off her campaign for the new 15th House of Delegates district with a celebration brunch. The new HD15 is an open seat and ranges from Woodson HS all the way to South County HS, so we have much work ahead!
Saturday, December 10, 2-5 pmFairfax NAACP Holiday CelebrationSherwood Regional Library Join the Fairfax NAACP holly jolly holiday celebration with great food and fellowship and meet their new 2023-24 officers and members-at-large.
Saturday, Dec 10, 6 – 8 pmButa Biberaj for Commonwealth's Attorney Re-Election Campaign Kick-offAshburn, VA.   Join Buta and her team for a kickoff to 2023. Address available upon registration.
NOVA to VA Beach for Aaron Rouse, December 11, 2022Senate Democratic Campaign Chairman Senator Scott Surovell is procuring a bus to transport canvassers to and from Virginia Beach on Sunday, December 11 to canvass for Aaron Rouse who is a candidate for the 7th Senate District in a special election on January 10, 2023.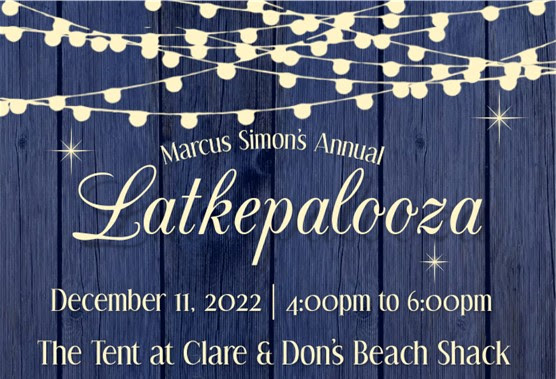 Sunday, December 11, 4pm to 6pmLatkepalooza is back!Clare & Don's Beach Shack in Falls ChurchMarcus and Rachel Simon will host their 9th annual Latkepalooza. The latkes and sufganiyot (jelly doughnuts) are calling!
Monday, December 12, 7:30 PMMoms Demand Action VA Advocacy Day Prep – Virtual Join state legislative lead Mike Fox to prep for Advocacy Day 2023 (January 13). Mike will discuss the day's schedule and logistics, what volunteers can expect, how volunteers can make the most of their visit, our legislative priorities and how to engage lawmakers.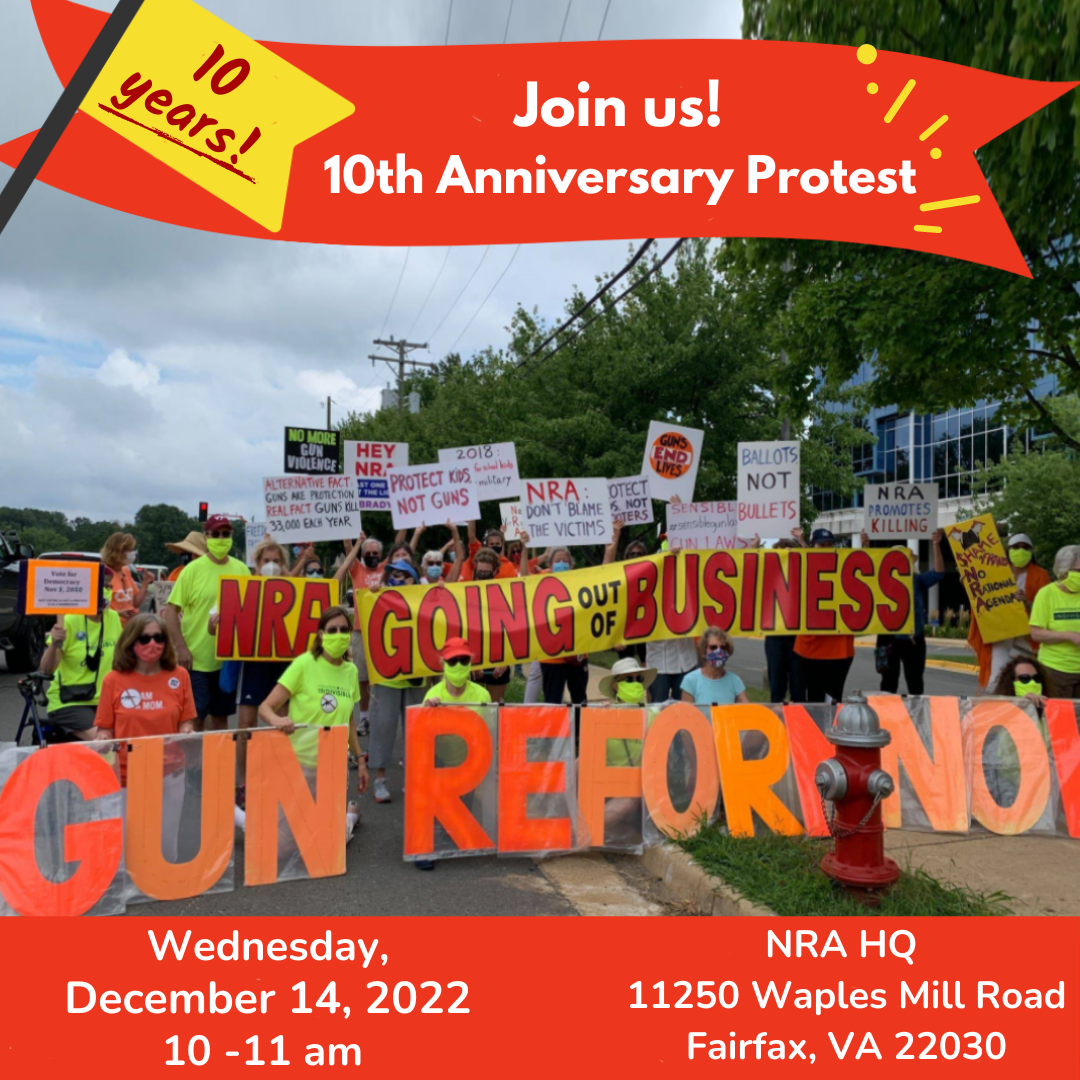 Wednesday, December 14, 10am-11:30am10th Annual Newton Anniversary VigilNRA Headquarters11250 Waples Mill Rd, Fairfax
Join your fellow #GunSafety advocates in commemorating the 26 victims on the 10th anniversary of the Sandy Hook massacre – the impetus for the monthly protests that have been held in front of the NRA headquarters in
Fairfax without fail, every single month since. This event will feature many guest speakers and the involvement of faith leaders. Please plan to attend this important event to remind the gun lobby and Congress that we have not gone away and we are still demanding better laws to protect our children and all of the people in our country from gun violence.
Wednesday, December 14, 6:00 pm ETCivility in Social Media and the News Media A group of scholars and practitioners will examine the role of social media and the news media in shaping civil discourse in America. Speakers include: Imran Ahmed, founder and CEO of the Center for Countering Digital Hate US/UK, Paul Cheung, Chief Executive Officer of the Center for Public Integrity, Chenjerai Kumanyika (moderator), Assistant Professor of Journalism at NYU, and Sarah Sobieraj, Department Chair and Professor of Sociology at Tufts University.
Thursday, December 15, 6:30 PMPPAV Holiday House PartyArlington, VirginiaJoin Planned Parenthood Advocates of Virginia (PPAV) for their holiday house party fundraiser at the home of Matt and Brooke de Ferranti. Enjoy holiday cheer, food and drink, and great company, including special guests Congressman Don Beyer, Delegate Hope, & Delegate Lopez to help support PPAV's organizing efforts in the Commonwealth. Also: Signup to volunteer with PPAV to help Lashrecse Aird win her primary in SD-13.
Be a BADASS, Power Map Yourself and Forward this Email to a Friend
---
DemCast is an advocacy-based 501(c)4 nonprofit. We have made the decision to build a media site free of outside influence. There are no ads. We do not get paid for clicks. If you appreciate our content, please consider a small monthly donation.
---