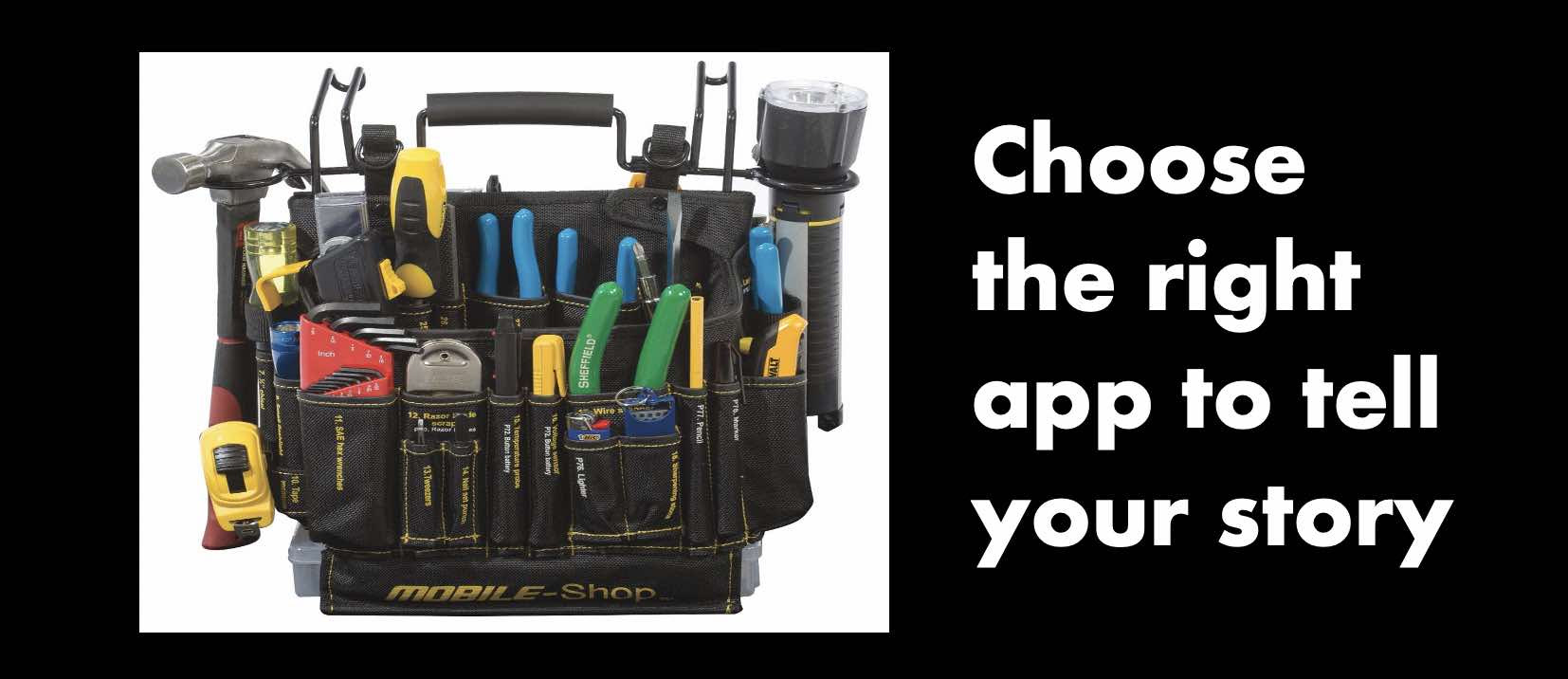 Choose the right app to tell your story by considering your audience, the message and your desired outcome.
There is no one size fits all in storytelling. Start with your objective, audience and message.
Audience profile? How much time do they have for your message? What level of detail is needed? Will they read your message on a phone or laptop?
Will the story evolve? Will the information in your story change with new data or is it static?
Type of content?" Is the information you plan to share mostly data, images, audio or video?
Interactive? Will readers interact with the data, or be watching it passively?
What is the key element of your story? A story may have more than one, but it helps to pick one key element to emphasize
Location: Where did something happen?
Connections: Is it about how people are connected? How money flows?
Data: Is providing information a key part of your story?
Animation: Does your story involve movement, dialog or action?
This blog reviews 14 storytelling apps of which ten are free along with examples of how the apps were used.
Location
Where something took place provides a good backdrop to a story. It makes it easier for the reader to understand how the story impacts them, based on where they live. Within location based stories there are four other considerations: Is the story about information? How much of a narrative is involved with the map? How does the situation change over time? Is the map changing in real time with fresh details?
Republican war on women. This map explains how states led by Trump Republican ban abortions and also deny poor mothers the Medicaid they are entitled to after childbirth? What role does racism play in these policies?
Party of Law & Order is Lawless & Disorderly. This message tells the story about Defunding the FBI! Attack law enforcement officials. What happened to the party claiming to be for Law and Order?
GOP filibuster kills gun safety bills as children die in mass shootings. This story includes a map which evolves with time to show mass shootings as they occur over time.
GOP cuts funding for COVID healthcare. This story includes a map which changes continuously with new data about COVID deaths with data obtained from the John Hopkins Coronavirus Center.
Connections
Does your story involve connections between people, groups, the flow of money. Consider the free Kumu relationship map app which makes it easier to visualize connections.
Relationships: Kumu (free app)
Dominion Voting sues Fox News. This relationship map explains how billionaires silence critics with lawsuits but hide behind 'Freedom of the Press' to cover the lies they broadcast themselves.
Money: Kumu (free app)
Koch Rigged Supreme Court Rules For Oil Companies. Follow the money to see how oil tycoons rig the courts to get the laws they want.
People: Kumu (free app)
Supreme Political Payback. Puzzled by the extreme right wing Supreme Court decisions? Trace the history of the decision makers to see how they got their positions and who they owe.
Data
It's challenging to tell stories with a lot of data. How do you tell your story in an interesting way without overwhelming the reader with too much information? How do you make the data more useful? Easy to search?
Data Points: Infogram (free app)
President Biden's biggest achievements. President Biden has accomplished a lot despite Republican obstruction. This infographic highlights some of his biggest achievements.
Information: Glide App (free app)
How to help your kids if you're deported. This app was designed during the Trump Presidency when ICE was being used to separate children from their parents. It provides information on groups and resources to help parents.
Collection: Wakelet (free app)
Insider's guide to the Supreme Court in pictures. The Supreme Court was an honorable institution, till Republicans politicized it into a joke. Cartoons are now the best way to explain how it works.
Animation
Trying to get your message across as fast as possible? With impact? And easy to share? Use an animated story with a GIF or video that people can watch passively even on mute. Put your story that will be shared verbally into a free teleprompter that readers can use when presenting your message to others.
Train workers to amplify demands with a common script. How can the magic of great organizers be bottled to train others to explain their demands better?

GIF: EZGIF (free app)
Create your own Rapid Response GIF. How does a grassroots groups without much money, staff and technical skills launch a rapid response campaigns? This blog explains how Anthony created a Rapid Response GIF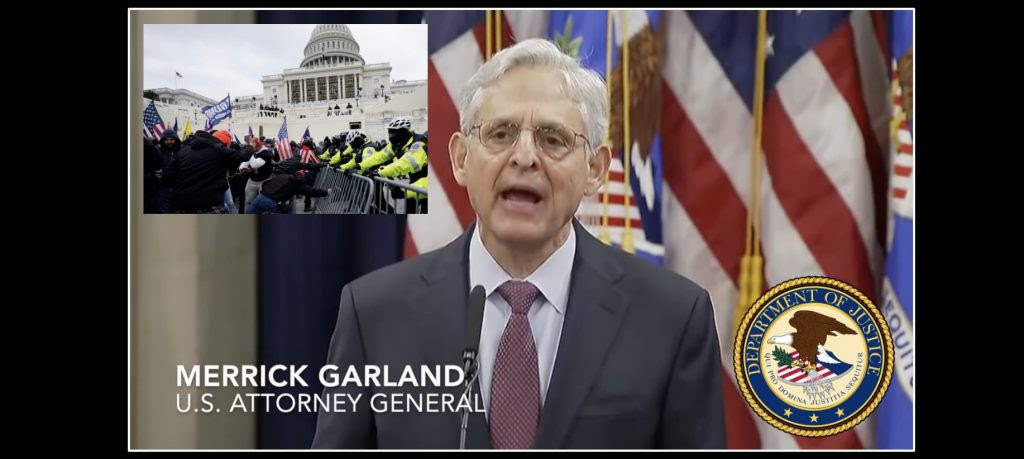 Video clip: iMovie (free app)
Create a rapid response video when you have no money and hardly any video editing skills? with iMovie.
Movie: Lumen5 (free app)
Where will the Republican plan to kill Medicare hurt the most? Produce social videos to increase audience engagements. Lumen5 is powered by artificial intelligence and enables anyone without training or experience to easily create engaging video content within minutes.
TakeAway: Your message is important. Choose the right app to tell your story well.
Deepak
DemLabs
DISCLAIMER: ALTHOUGH THE DATA FOUND IN THIS BLOG AND INFOGRAPHIC HAS BEEN PRODUCED AND PROCESSED FROM SOURCES BELIEVED TO BE RELIABLE, NO WARRANTY EXPRESSED OR IMPLIED CAN BE MADE REGARDING THE ACCURACY, COMPLETENESS, LEGALITY OR RELIABILITY OF ANY SUCH INFORMATION. THIS DISCLAIMER APPLIES TO ANY USES OF THE INFORMATION WHETHER ISOLATED OR AGGREGATE USES THEREOF.
Image credit: Grainger
Read in browser »
Reposted from Democracy Labs with permission.
---
DemCast is an advocacy-based 501(c)4 nonprofit. We have made the decision to build a media site free of outside influence. There are no ads. We do not get paid for clicks. If you appreciate our content, please consider a small monthly donation.
---