Dear Friends,
Welcome to September, one of my favorite months and by the looks of the action of the Virginia Grassroots & others, it will be a good one! (And a long scroll thru this Briefing, I hope you do.) Sign up for the 6th Annual Women's Summit, Sept 16-18 – programming and speakers have been announced.* Get you ticket today for the engaging and ALL IN to Win weekend with the big Canvass for Democracy.
Happy Labor Day Weekend – Join the Salute to Labor, the Starbucks Sip-in and be sure to register for next Friday's Power Lunch, PLENTY TOUGH AND GROWING STRONGER – Union Boom in 2022.
ALL IN,
Stair
In Support of the #TruthTour – #CancelMVP effort please learn about and Oppose the Permit Reduction Act by writing to your Representatives here.
Special Session Call To Action
Please join the Virginia Reproductive Equity Alliance in defending our reproductive freedom from anti-abortion extremists on September 7th during Youngkin's special session to seek a 15-week abortion ban.
Thursday, Sept. 8 at 10 a.m. PT / 1 p.m. ET
How Environmental Toxicity, Inequity and Capitalism Affect Reproductive Health
The Center for Biological Diversity is partnering with Nurses for Sexual and Reproductive Health on a webinar about how toxic chemicals and climate change impede reproductive justice and solutions to advance reproductive and environmental health.
 
The webinar will feature a discussion and Q&A with Center staff members Nate Donley, John Fleming and Victoria Bogdan Tejeda and Anna Brown with Nurses for Sexual and Reproductive Health. It will be moderated by Kelley Dennings and Allison Grossman, co-authors of the Center's newly released report on the topic. Register here.
Thursday, September 8, 5:00pm
Early Voting Working Group Meeting
Join fellow activists to plan our outreach strategies for Early Voting – Signs are ready! Order your signs here.
Women Saving Democracy: Attorneys General
In light of the many recent events that continue to threaten our democracy, Ms. magazine, RepresentWomen, and the Brennan Center for Justice know now more than ever the imperative to center women's voices in the struggle for a better way. We are hosting a virtual, invite-only salon spotlighting Attorneys General and their unique role in preserving democracy and advancing justice.
The salon will be a fireside chat-style discussion between NY Attorney General Letitia James and MI Attorney General Dana Nessel, moderated by Amber McReynolds, national election expert & USPS Governor.
We'll hear firsthand about their approach to leadership and the distinct challenges they – and the nation – face in 2022. And, critically, we will amplify what solutions these women experts advocate to address current threats to our democracy and to women's political power.
These conversations will focus on how these two essential political leadership roles play crucial parts in upholding democracy and advancing justice. REGISTER HERE.
Thursday, September 8, 5-7 pm – LGBT+ Democrats of Virginia Host an Event in Support of Reps. Luria and Spanberger
Freddie's Beach Bar at 555 23rd St S, Arlington, VA 22202
Please join Senator Adam Ebbin and LGBT+ Democrats of Virginia in supporting Rep. Luria and Rep. Spanberger. They are running for re-election in two of the most competitive Congressional districts in the country, and they need our support to ensure they can hold onto their seats.
Thursday, September 87 – 8pm EDT
NOPE Meeting 
Nope's September meeting will be a deep dive into Pennsylvania with two dynamic speakers. John Fetterman is Pennsylvania's lieutenant governorr and Democratic candidate for the U.S. Senate. Fetterman and Jamie Perrapato, executive director of Turn PA Blue. Sign up here.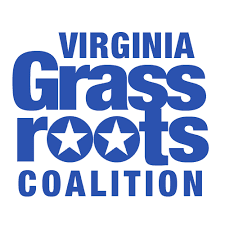 Sunday, September 11, 4:00pm – 5:30pm
Virginia Grassroots Coalition Meeting
RSVP here
Tuesday, September 13, 7 – 9 pm ET
You and the 34% – How to connect with high potential voters
 In 2020, 34% of eligible voters didn't vote. In this training, you will learn how to make "I don't vote" the beginning of the conversation, not the end. Dr. Jacqueline Tulsky and Elizabeth Chur share stories of success, and give you tools drawn from Motivational Interviewing to help you draw out "high-potential voters," elicit their desires for change, and turn them into voters. Whether you're new to canvassing and phone banking or have been doing it for years, this interactive training is designed for you.
Tuesday, September 13th, 7:00 – 8:00pm – Zoom Fundraiser with NC Governor Roy Cooper for 2 NC Black-led Voter Mobilization Groups
Money raised will go to Advance Carolina and the North Carolina A. Philip Randolph Educational Fund, two of the most effective BIPOC voter mobilization groups in NC; both are endorsed by the Movement Voter Project. When a donor organizer asked Cheri Beasley, NC Democratic candidate for the US Senate, what he should most fund, she said "the Black rural vote." Mobilizing the Black rural vote in NC, along with other BIPOC and young voters, is precisely what this fundraiser is all about. The voter mobilization work will be focussed on NE North Carolina – the rural Blackbelt. The fundraiser is sponsored by DC Ward 3 Democrats, 7 other groups, and over 20 individual co hosts.
Watch this one minute video: https://www.youtube.com/watch?v=57vVnuv_TPg
RSVP HERE. Contact Anne at annecau@gmail.com with any questions.
2022 Election Update Webinars – September 15, 27, and October 4 at 1:00pm ET
Join Jackie Payne, founder of Galvanize Action and the One For All Committee for one (or more!) webinars to hear their latest analysis and how Galvanize Action and the One For All Committee, are poised to meet every moment.
You'll see the newest ads from One For All—which are moving voters up to 30pp to support Senate candidates who will fight for progress in key states. Learn why they work, and hear how Galvanize Action and One For All are making a difference in this critical election year.
LEARN MORE/SIGN UP: Thursday, September 15 – 1 p.m. ET; Tuesday, September 27 – 1 p.m. ET; Tuesday, October 4 – 1 p.m. ET
Thursday, September 15th, 12PM PT/3PM ET – Movement Labs' 2022 Election Program Briefing 

Movement Labs' September briefing will cover their election programs.  Hear from the Analyst Institute, state leaders and Rural Power Labs  

Featured speakers include: Vicki Hiatt, Chair, Kansas Democratic Party, and Senator Raquel Terán, Chair of the Arizona Democratic Party. RSVP here
Fab venues, programs and speakers to get ALL IN to WIN Virginia INFO/REGISTER
Messaging to the BIPOC Community
Concerned about the slow drift of Latinos to the Republican party? Dr. Gabriela Lemus will answer some important questions for us. Find out why it is happening and what we can do about it.
Join us for a lively discussion! Learn more and register.
Please join Congressman Gerry Connolly and Congresswoman Abigail Spanberger, and friends at an outdoor evening in Vienna on Tuesday, Sept. 20 at 6:30pm-8:00pm to benefit their re-election campaigns.
Address will be provided upon RSVP.
Please join Elaine Luria, Abigail Spanberger and Jennifer Wexton at Belmont Country Club
Wednesday, September 21, 5:30pm, virtual
Please join Virginia Redress Network's monthly meeting to learn what  progress Virginians are making on restitution and the many issues relating to racial and social justice. REGISTER HERE
A Republic, If You Can Keep It: A National Affairs Forum
Join the Fairfax County Democratic National Affairs Committee with featured speakers to include Dr. Drew Westen, John Flannery II, and David Pepper. They will explore the increasing threats to our democracy at the federal and state levels and what Democrats can do to fight back.
More details and to sign up, here.
Saturday September 24, 9am-3pm
Get inspired, learn and network with experts and advocates from around the Commonwealth! We aim to ensure our public schools stay public as we strive for equity and an exceptional education for every child. Sign up here.
Be a BADASS, Power Map Yourself to Subscribe
---
DemCast is an advocacy-based 501(c)4 nonprofit. We have made the decision to build a media site free of outside influence. There are no ads. We do not get paid for clicks. If you appreciate our content, please consider a small monthly donation.
---