WWDems Redistricting Overview
Wednesday, April 20 @ 7 PM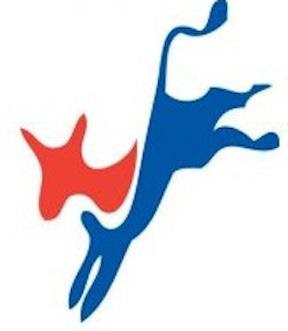 Not sure where you fit in now that redistricting is done? Join the Western Washtenaw Dems to see where you landed. One big change is the number of state legislative districts we now share with other counties, like our neighbors to the east in Jackson Co!
Conner Wood, Chair of both the Jackson County Democrats and Michigan 7th Congressional District Democrats, will talk about the process of creating the new districts and what they mean to us.
Canvassing in Washtenaw
From our friends at theONE Campaign: Join us to knock on doors to get voters engaged and excited early this year for the Midterm Elections! Let's canvass together to remind voters about the importance of this upcoming election and to make sure we elect Democrats up and down the ballot this November!
Short shifts avaialbe most days all through the month of April.
WCDP in the Community
 Donations for unhoused neighbors needed!
WCDP learned that Ann Arbor's rotating church shelter program has ended for the year, as has the Shelter Association's winter daytime warming centers in Ann Arbor and Ypsi. This will cause between 50-100 unhoused neighbors to have no shelter during the day, and some will need shelter at night, as well.
 
Journey of Faith Christian Church has a homeless ministry that collaborates with multiple outreach groups in Ann Arbor and Ypsilanti to distribute donations. Items needed include camping gear (tents, tarps, sleeping bags, blankets, gas stoves); non-perishable, accessible food; and sanitation supplies. If you have the capacity, please drop off donations M-F, 10-4 pm (1900 Manchester Rd., A2; 734-971-4245).
 
Learn what the Biden/Harris administration is doing for our homeless veterans.
2022 MDP Endorsement Convention
The 2022 State Endorsement Convention of the Michigan Democratic Party will be held on Saturday, April 9, 2022, in Detroit.  Members will be formally endorsing candidates for Attorney General, Secretary of State, State Supreme Court, Board of Education and university boards for Michigan State University, University of Michigan, and Wayne State University.

Members who are eligible should have already received instructions on getting credentialed and on how voting will be conducted. More details here.
Ballot Cure Training
From our friends at theMichigan Democratic Party: Join us as we call voters who need help ensuring that their absentee ballots are counted! We will be providing a critical service to voters in Michigan whose special election ballots are in danger of not being counted.
At this training you will learn about what errors require curing, how to guide a voter through the process of submitting the necessary information to their clerk, and how to record that information. Together we can make sure that NO vote is left behind!
Short trainings coming up every weekend in April.
April Forum Video Now Online

What urban Democrats in Washtenaw County need to learn about their more rural fellow citizens: a discussion with speakers:
Promote the Vote Petitions!
Help safeguard democracy in Michigan, as the Promote the Vote campaign gets off the ground. A coalition including Voters Not Politicians, the ACLU, the League of Women Voters and others is organizing an army of volunteers charged with gathering 425,059 valid signatures before July 11, 2022.
Sign up here to gather signatures! 
Bridge MIchigan continues to provide excellent journalism & reporting with their details and updated ballot proposal tracker, explaining what each would do, where they are in the process, major funders, and more. Confused? Find out what you need to know.
ActionHub connects you to 100+ local groups who share our Democratic values.  We are better together. Take action today.
Petitions and Allies
One way to elect politicians / enact legislation that reflect our values is through supporting petition drives and ally organizations. Ball's in your court!

Debbie Dingell, U.S. Congresswoman for the old 12th District (which covered the most populous part of Washtenaw), will be running in the new 6th District, which will cover ALL of Washtenaw. She needs nominating petition circulators.Sign up here.

Felicia Brabec, State Representative for the old 55th District in SE Washtenaw, will be running in the new 33rd District, which includes the south side of Ann Arbor, Saline, and adjacent townships.She also needs nominating petition circulators.
Sign up here.

Reproductive Freedom for All is an organization dedicated to overturning the 1931 Michigan law banning abortion that will go back into effect if the Supreme Court overturns Roe v. Wade. You can sign up for updates and to volunteer at this link.

Washtenaw County has updated COVID testing information, including testing sites in the county.
The U.S. Government has now opened a website where you can order free at-home tests.
Washtenaw County COVID Testing website
STAY IN TOUCH WITH YOUR MICHIGAN REPS
Find your county commissioner here.

State Senator Jeff Irwin has a regular Virtual Coffee Hour — To receive the Zoom access code and the next date, please fill out this form:https://senatedems.com/irwin/coffee-hour-sign-up/State Rep. Yousef Rabhi, 53rd House district: yousefrabhi@house.mi.gov, Phone: (517) 373-2577. https://housedems.com/yousef-rabhi/. Currently virtual coffee hours with Yousef are at 10 am on the 4th Saturday of the month.Register for Saturday coffee hoursState Rep. Ronnie Peterson, 54th House district: ronniepeterson@house.mi.gov Phone: (517) 373-1771 | Toll-Free: (855) 347-8054, https://housedems.com/ronnie-peterson/ 

State Rep. Donna Lasinski, 52nd House district: donnalasinski@house.mi.gov, Phone: (517) 373-0828 | Toll-Free: (855) 627-5052, https://housedems.com/donna-lasinski/ (sign up for emails here). 

State Rep. Felicia Brabec, 55th House district: FeliciaBrabec@house.mi.gov, Phone: (517) 373-1792, https://housedems.com/felicia-brabec/.
---
DemCast is an advocacy-based 501(c)4 nonprofit. We have made the decision to build a media site free of outside influence. There are no ads. We do not get paid for clicks. If you appreciate our content, please consider a small monthly donation.
---