Dear Friends, 
The General Assembly is into their second week, please take time to make the Calls To Action (CTAs) and join us at the Friday Power Lunch to hear the Virginia Grassroots Report and more. Onward warriors! 
Stair
GIMME SHELTER: Homelessness & Affordable Housing in the Time of COVID
January 28, 2022, NoonET
Register here
The pandemic has exposed and exasperated many of the social crises that have long existed in our communities. This week on the Friday Power Lunch we are going to address the rise of homelessness and the issues surrounding affordable housing from the local, state and national levels. We will discuss the root causes of this crisis and examine what is and can be done.
From the simple idea of a contact free donation drive at the start of COVID, Reston Strong has grown into a vibrant grassroots community effort to feed and advocate for the homeless. As their motto says: We Change the World One Neighbor at a Time. Sarah Selvaraj-D'souza (Co-Founder, Reston Strong) will help us understand and put a face on homelessness in Reston.
One of the organizations that Reston Strong works with in responding to the needs of the homeless is Cornerstones. Kerrie Wilson (CEO, Cornerstones) will explain their short-term emergency assistance and lasting long-term programs for those in need of food, shelter, affordable housing, quality childcare, and other human services.
Michelle Krocker (Director, Northern VA Affordable Housing Alliance) will join the conversation and explain the need to look at this crisis through a broad societal impact lens. Northern VA Affordable Housing Alliance's vision statement is a master class on the many societal ills feeding the housing crisis. Here is the full statement: We envision a future in which Northern Virginia provides housing opportunities for all regardless of income, race, age, sexual orientation, gender identity, citizenship or disability status; in which no household is forced to forgo food, health care, or other essential services to pay their housing expenses; in which budget priorities and policy tools are leveraged to promote affordable housing development; and in which housing policies are crafted and implemented using an equity framework and an anti-racist lens.
We will round up our discussion on housing and homelessness by moving to the national level and discussing the role public policy can play. Joey Lindstrom (Director for Field Organizing, National Low Income Housing Coalition) will explain how racially and socially equitable public policy is needed if we, as a nation, are going to ensure all people have an accessible and affordable place to live in their community.
This week our organization spotlight will shine on Freedom Virginia. Maddie Beecher (Executive Director) and Rachel Bostic (Grassroots Mobilization Director) will tell us about Freedom Virginia's work to advance common-sense solutions for all Virginia for access to good-paying jobs, quality and affordable healthcare, and excellent educational opportunities.
Share the Facebook Event – Retweet from @FriPowerLunch – Love Us on Instagram
---
The Human Rights Watch is asking organizations to sign on to their Why We Can't Wait statement urging House leadership to act on H.R. 40, the Commission to Study and Develop Reparation Proposals for African Americans Act. Almost 16 months later, House leadership has not done so even though the bill has far more support and co-sponsors than ever before in its 32-year history, enough to pass the bill if leadership got behind it.  Please sign-on here by COB January 31. Human Rights Watch hopes to release this letter on Feb 1st, the first day of Black history month. This letter is open to national, state, international, and local organizations. Please share with your networks as you see fit. Thank you for your continued commitment to racial justice. Please help move H.R. 40 across the finish line!
Visit the Virginia Grassroots' Spreadsheet tracker of our priority legislation and sign up for the Advocacy Power Mapping here
---
COFFEE WITH KARL
Thursday, February 3 at 8pm ET – Virtual
Register here
Karl's first special guest of the year will be JOE TRIPPI, the bestselling author, podcast host, and famed Democratic political strategist. Bring your questions about the state of the 2022 midterm elections, Trump's lingering impact on our politics, the Biden/Harris agenda, and more. You won't want to miss this discussion!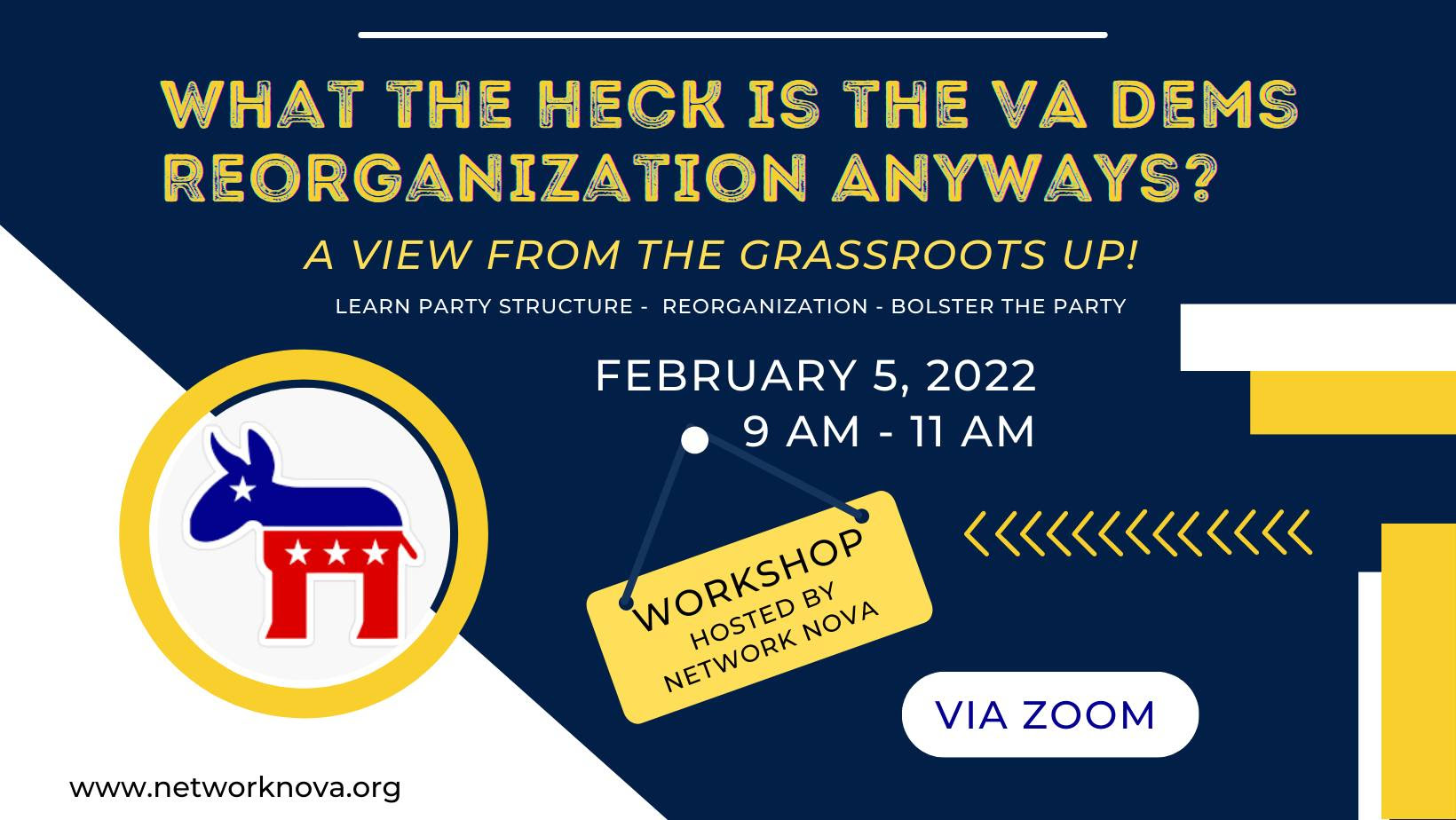 What the Heck is the VA Democratic Party's Reorganization Anyways? A View from the Grassroots UP!
Feb. 5, 2022: 9 am – 11 am
Virtual Workshop
Register here
Join Facilitators: Josh Stanfield: Historic Triangle Democrats, CD 2 Committee, State Central Committee and Rebecca Daly: Member of Congressional District 5 Committee and State Central Committee to learn about the structure of the VA Democratic Party, the upcoming "Reorg", and how to get more involved to bolster the party. Sign up here.
NOPE 2022 Kick Off Meeting
with Senator Reverend Warnock
Monday, February 7th, 7:00pm – 8:00pm
RSVP here
Senator Reverend Warnock will speak with us about his reelection race and share his views on how we can protect our democracy in what will undoubtedly be a year where the foundations of our country are challenged. NOPE will be supporting Senator Reverend Warnock's campaign as well as Georgia grassroots groups that are crucial to fighting voter suppression and getting out the vote in the state.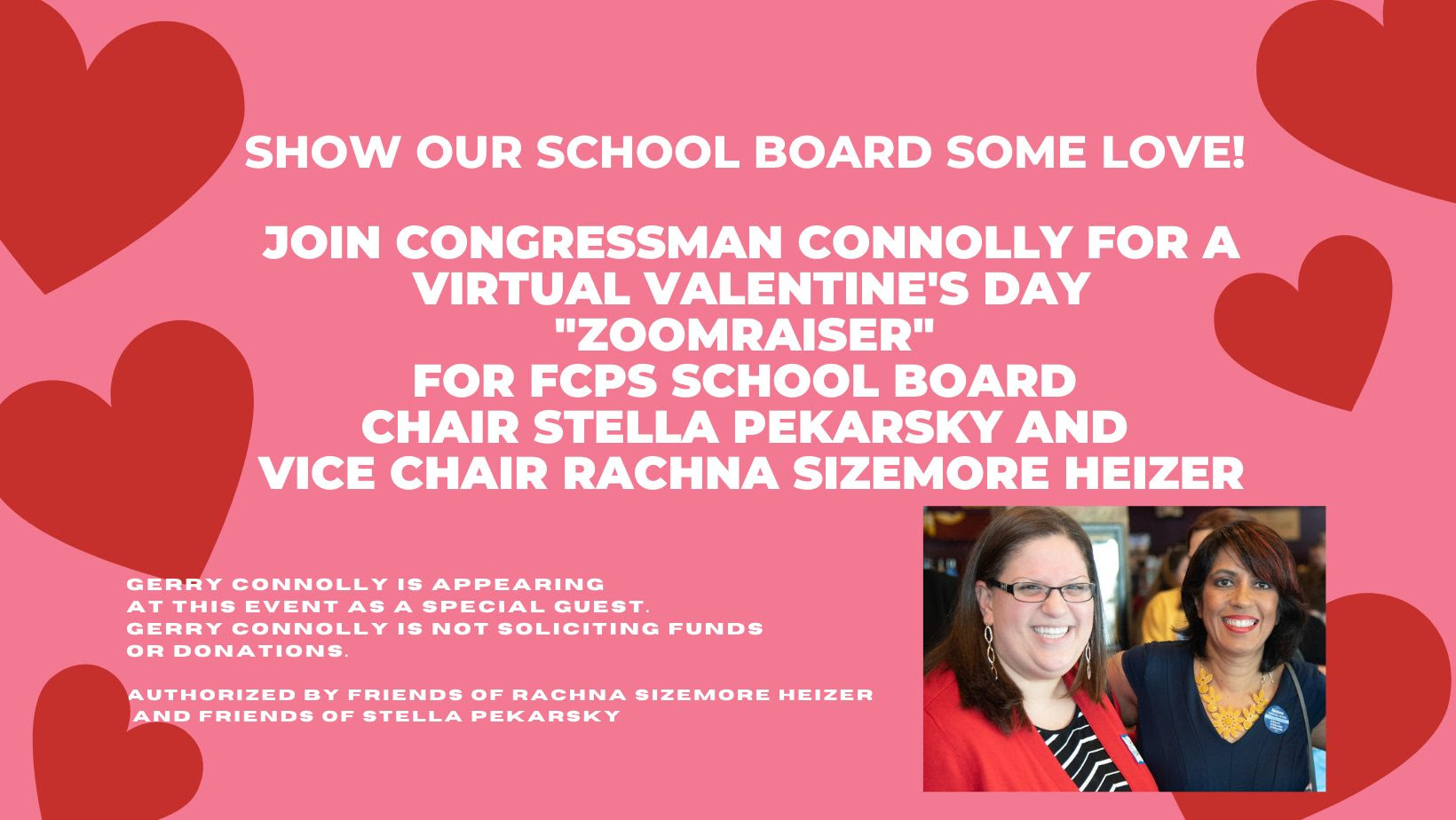 Virtual Valentine's "Zoomraiser" for Stella and Rachna with Special Guest Congressman Connolly
February 12, 2022, 12 – 1:30pm ET
Register here
Please join special guest Congressman Gerry Connolly for a special Valentine's virtual brunch to show your love for FCPS school board Chair Stella Pekarsky and Vice Chair Rachna Sizemore Heizer.
As you know, public education has become a battleground. School board members, teachers, and administrators have been on the front lines of this battle while trying to educate students, keep them safe, and ensure a welcoming atmosphere for all students.
Please help Stella and Rachna fight for a strong public education system, the bedrock of our democracy. Register here.
---
Register Democrats.
Save the World
Wednesdays, 2-3pmET
Register here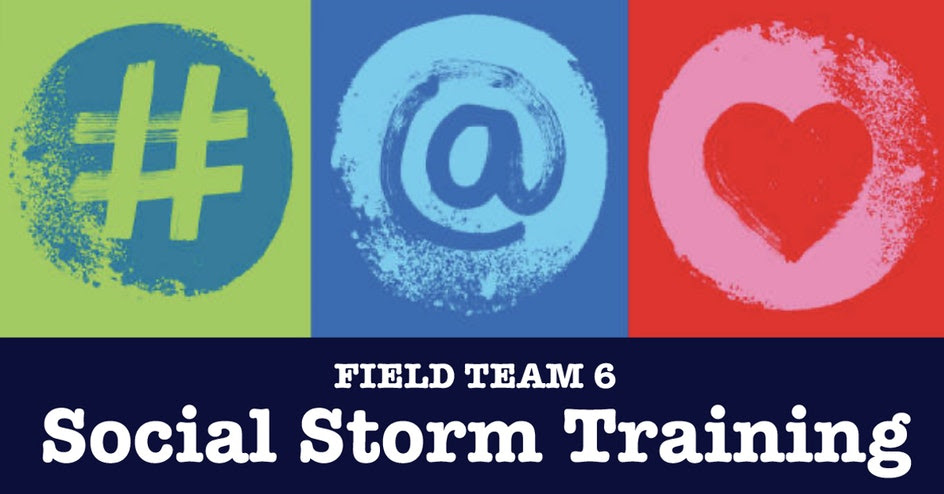 Join Field Team 6's Voter Registration efforts as well as #Voterizer and #RegisterDemocrats…all from the comfort of your social media accounts! To learn more about social storming, please click here.

---
DemCast is an advocacy-based 501(c)4 nonprofit. We have made the decision to build a media site free of outside influence. There are no ads. We do not get paid for clicks. If you appreciate our content, please consider a small monthly donation.
---