PEG 12th Congressional District Newsletter #248. Thursday, January 20, 2021
Being on the frontline isn't easy…
but it is very much appreciated.
Joe Biden successfully distributed millions of vaccines to AmericansIn American history's most effective public health effort, Biden's approach to the pandemic is working:
Vaccines free for all. 
70% of adults are fully vaccinated.
Saved over 1M lives.
Prevented 10M hospitalizations. 
Stopped 35M Covid cases.
Thank AT&T for dropping right-wing TV network One America News!The promulgation of misinformation is a grave threat to our democracy. It is good news that, according to Reuters, DirecTV decided to drop One America News (OAN), potentially crippling the right-wing TV network financially. This is particularly relevant because DirecTV is the largest satellite provider in the US and is the source of nearly all OAN's revenue. The full Reuters report can be found here. Since AT&T owns a 70% stake in DirectTV, consider sending a note to thank AT&T for their decision to drop OAN. Send note to the board of directors and/or CEO John Stankey at their corporate office: 208 S. Akard Street, Dallas, TX 75202. 
nn Arbor City Council condemns anti-SemitismIn response to on-going anti-Semitic demonstrations every Sabbath in front of Beth Israel Congregation, this week the Ann Arbor City Council unanimously passed a "Resolution Condemning Antisemitism." The resolution resolved "to renounce extremism, disband, and cease their weekly show of aggressive bigotry; and declares its support for the Beth Israel Congregation, their guests, and all members of the Jewish Community in Ann Arbor, each of whom has the right to worship, gather, and celebrate free from intimidation, harassment, and fear of violence."
Anti-Semitic terrorism at a synagogue in TexasT
he terrorist who held Rabbi Charlie Cytron-Walker and three members of his small congregation in Colleyville, Texas hostage for 12 hours last Saturday had been invited into the synagogue by the rabbi and offered a cup of tea. The rabbi was concerned that this man needed shelter from the cold. That's how houses of worship usually work. But this man terrorized and threatened the lives of four people. And beyond that, he instilled fear in members of the Jewish community near and far. According to the Anti-Defamation League, we are living in a world in which extremist anti-Semitic rhetoric and actions have risen during the past several years. Synagogue doors have to be locked. Armed guards are part of everyday life for many congregations. Even the children are asking, "Will I be safe going into my synagogue?"  This past weekend's horrific hostage taking at the synagogue in Texas reinforces the importance of speaking out against extremism of all forms. No one should be reticent to enter religious institutions. No one should fear being in sacred spaces. "Love is the only force capable of turning an enemy into a friend" — Rev. Dr. Martin Luther King, Jr.
Support houses of worship and confirmation of Deborah Lipstadt
The Anti-Defamation League is urging these action steps:
1. Urge Congress: Secure our houses of worship and religious institutions. ADL is calling on Congress to double funding for the Department of Homeland Security's Nonprofit Security Grant Program. The scene at the hostage taking at Temple Beth Israel in Colleyville, Texas yesterday was horrific – but it was not an isolated incident. We have witnessed murderous attacks at houses of worship of every religion across the country, time and time again. The Nonprofit Security Grant Program (NSGP) provides non-profits, including religious institutions, with the capacity to increase their defenses against these threats, including physical security and cybersecurity capacity and coordination. A significant increase in funding is sorely needed at this time of increased vulnerability to threats of hate-motivated violence. Contact your congressperson
2. Urge your Senators: Confirm Professor Deborah Lipstadt to serve as the US Special Envoy to Monitor and Combat Anti-Semitism With anti-Semitism a grave threat not just in the U.S. but to Jewish communities everywhere, we also call on members of the U.S. Senate to immediately act on the confirmation of Dr. Deborah Lipstadt as the State Department's Special Envoy to Monitor and Combat Anti-Semitism so she can execute this vital work worldwide. Contact your senators.
Decline to sign latest school voucher scheme for Michigan education On November 30, 2021, the State Board of Canvassers approved revised summary language for a new school voucher scheme, including important details about the cost and discriminatory practices. Voters will be asked to sign this petition which if approved will become law without the need for the Governor's signature. This decision began the Decline to Sign efforts by a ballot committee formed to oppose the measure: Protecting the Promise of Public Education.
HISTORY
The biggest obstacle is Michigan's 1970 constitutional amendmentwhich prohibits public funds, including tax benefits from going to private or religious schools.The Let MI Kids Learn ballot drive was launched to sidestep Gov. Gretchen Whitmer's vetos of Republican-proposed legislation that would authorize a school voucher-style system in Michigan. The proposals would let Michigan students attend private schools and pay other educational expenses with scholarship accounts funded by people and corporations that would get equivalent income tax credits for their donations. Once the petition language is approved, the petitioners have six months to collect the requisite number of approved signatures of voters. If enough valid signatures are collected, the Republican-led Legislature has 40 days to vote on the legislation. If approved, it automatically becomes law without the governor's signature. Only 340,000 signatures — 8% of the voter turnout in the last gubernatorial election — are necessary.
WHAT DOES THIS MEAN IN DOLLARS?
Eligible private school students could receive up to $7,830 per year — 90% of the foundation allowance for public school students. Eligible public school students in special education programs could receive up to $1,100 and others could be eligible for up to $500. Opponents say the tax credits will decrease state revenue by $50 million a year — money that would otherwise go to public schools.

MICHIGAN'S PAST VOTING RECORD ON VOUCHERS
Democrats and advocates for public schools say people don't want public funds to go to private schools. They point to a 2000 failed ballot initiative that would have enshrined a right to vouchers in the Michigan constitution. Sixty-nine percent of voters opposed.

MICHIGAN EDUCATIONAL ASSOCIATION (
MEA) STANCEMEA members are encouraged to "Decline to Sign" this latest voucher ballot measure, and to educate others to do the same. The six month clock to obtain signatures began after the approval of the language on November 11, 2021.
"More than ever, Michigan's public schools need adequate funding to serve students' academic, social and emotional needs," said Casandra Ulbrich, president of the State Board of Education, on behalf of the new committee. "That's why Protecting the Promise of Public Education has been formed as a ballot committee…. Parents, educators and other friends of public education need to stand against this latest attempt to violate our state constitution and the will of Michigan voters, who for decades have rejected voucher schemes at the ballot box."
Thursday, January 20. Race Class Narrative Training with We Make Michigan and Distill
PEG invites you to join We Make Michigan for an interactive, free Race Class Narrative training – messaging that has been proven to successfully achieve organizing victories and advance a progressive policy agenda from big cities to small towns across America and the world. We need to build a choir of activists and campaigns mobilizing our base and persuading the middle. To do this, we need more progressives skilled in how to implement the Race Class Narrative in their campaign work.

It has been made painfully clear how vital each of us is to building a better world where each of us can live with dignity and reach our full potential, no exceptions. And together, we can create a "surround sound" experience that amplifies all of our work and makes those changes possible in Michigan. To register, click here. 6:30 pm
Tuesday, February 8. Learn how to fight misinformation
Chuck Newman will describe how and why the left has to drown out the flood of misinformation and disinformation that has so distorted the narrative about science, politics and our confidence in our democratic institutions. He will also tell us about DemCast which has been successful in fighting back with the help of people like us. 7 pm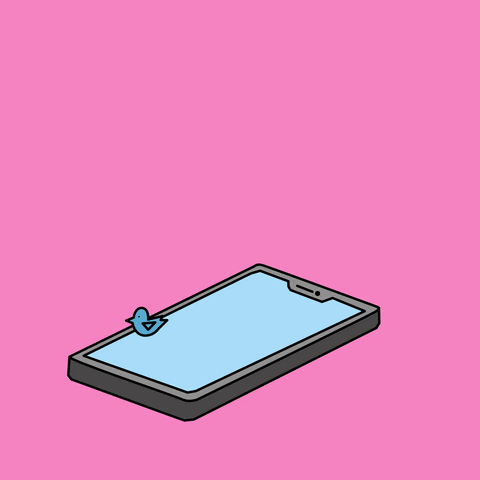 Thursday, February 10. Democracy Endgame? Not if we join together!
Concerned about the constant media messages forecasting doom? Not seeing anything about what Dems ARE doing to improve lives? Join renowned expert Ian Haney López as he speaks to Democrats and liberals about how to message based on our true identity and values, and how to build a "choir" to change the narrative. Check out Race-Class Academy (https://race-class-academy.com/) and the Eclectablog GOTMFV podcast that discusses the strategic racism of dog whistles like Critical Race Theory and how Democrats can fight back. Register here. 6 pm
Visit the PEG website to view the comprehensive listing of Upcoming Events!
A great way to help register millions of first-time voters: The Civics CenterT
The Civics Center is a non-partisan organization dedicated to registering the 3.7 million high school students who become eligible to vote each year. When those new voters are registered, they show up at the polls at an astounding 86%.

If you are interested in having an immediate, significant impact in registering voters, The Civics Center is the organization for you. Parents of high-school students and educators are urged to listen to the podcast. In some schools, a student-led registration campaign will generate 600–700 new voters.
The Civics Center website has wonderful resources—such as "button" to be added to a school's website to allow students to register, a "Democracy in a Box" kit for students, a sample school policy regarding voter registration drives for students, and much more. The Civics Center needs adults to serve as advisors, who "adopt a school."

Also, the Center is embarking on an ambitious project to bring youth voter registration rates to parity with other voters by 2028. This is an ambitious project that is looking for an anchor donor. If you are interested in helping in any capacity, an informational meeting for interested volunteers will take place on Thursday, January 27 at 3 pm EST. Register for the informational session here. h/t Robert B. Hubbell's Today's Edition
---
DemCast is an advocacy-based 501(c)4 nonprofit. We have made the decision to build a media site free of outside influence. There are no ads. We do not get paid for clicks. If you appreciate our content, please consider a small monthly donation.
---