NEWS & UPDATES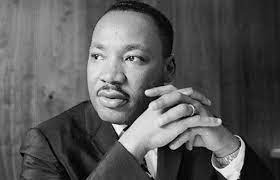 We at Indivisible FL-13 encourage you to sign up for the Florida Legislative Tracker below. So many bills in the Florida Legislature this session affect things like gerrymandering, citizens initiatives, ballot access and local rule that are so important to ensuring a fair and just society.
It is up to all of us to ensure that his legacy remains intact during these dangerous times.
---
The Florida Legislature Is In Session
Sign Up For Action Alerts!
During the 60-day Florida Legislative Session David Johnson of Unitarian Universalist Justice Florida makes it easy to take action contacting your legislators regarding bills and issues before the Florida House and Senate. Sign up for his excellent alerts HERE.
This is your annual chance to let your State legislators know what you think of what they are doing.
---
Indivisible Florida T-Shirts Available
We have men's and women's Indivisible Florida t-shirts available in most sizes for a $25 donation. We can arrange for pick-up or delivery.
Contact Mike at mike.indivisiblefl13@gmail.com if you are interested.
---
WEEKLY DEMONSTRATION AT SENATORS MARCO RUBIO AND RICK SCOTT'S TAMPA OFFICE
around the courthouse accept cash or credit cards. FMI on the Tuesday Demonstration and to get on John Stewart's excellent and informative mailing contact him at sjstew@gte.net or (727) 894-2832.
Every Tuesday from 10:30-11:30 AM
Sam M. Gibbons U.S. Court House
801 N. Florida Ave. Tampa, FL 33602
---
Indivisible FL-13 Contact Information:
Indivisible FL-13 is a member of the Indivisible Florida Network and the Pinellas Coalition For Immigration Justice.
Pinellas Coalition For Immigration Justice WebsitePinellas Coalition For Immigration Justice on FacebookIndivisible FL-13 WebsiteIndivisible FL-13 Facebook Group (lightly moderated)Indivisible FL-13 Facebook Page (official communications)Indivisible FL-13 on TwitterEmail us at at mike.indivisiblefl13@gmail.comUseful Tools:
Pinellas County Progressive Calendar

Resist Bot, fax your representatives via text message. Text RESIST to 50409

Fax your congressperson for free at FaxZero.com

Get action alerts from Countable.us

Register to vote, vote by mail!
Florida 13 Congressperson Phone Numbers:
Senator Marco Rubio (R): DC (202)224-3041 Local (813)287-5035
Senator Rick Scott (R): DC (202) 224-5274
Representative Charlie Crist (D): DC (202) 225-5961 Local (888)205-5569
---
DemCast is an advocacy-based 501(c)4 nonprofit. We have made the decision to build a media site free of outside influence. There are no ads. We do not get paid for clicks. If you appreciate our content, please consider a small monthly donation.
---