Dear Friends,

In times like these, we learn lessons and move courageously forward. Please join the Friday Power Lunch as we do this together. If you have advocacy efforts to share, please forward!
Thank you.

Onward warriors,
Stair
Friday Power Lunch
January 14, 2022 @12 Noon ET
Times Like These
As we head into the change of power in Virginia, this week's Friday Power Lunch looks at the challenges ahead. At a time like this we can learn from our mistakes and move forward. At a time like this we need to recognize that there will be speed bumps along the way. In times like these let us join together to be strong, carry on, and right what's wrong. Our first guest will be Tom Perriello (former Congressman, candidate for Governor, and ED for the U.S. Programs at the Open Society Foundations). Tom will discuss how we can use the results of the 2021 election as a road map for moving forward. Rep. Abigail Spanberger (CD 7) will give us an update on what's happening on Capitol Hill and the inside scoop on her new district. Del. Josh Cole will share his thoughts about voting rights as we head into Martin Luther King weekend. The most powerful personal action you can take to fight Fox News is to stop subsidizing it through your TV and streaming subscriptions. Did you know that Fox News' major source of revenue is subscriptions and not advertising? Julie Greenberg (Defenders of Democracy Against Disinformation) will talk about their campaign for Fox-News-Free TV and how you can be part of it today. We'll end the show with a conversation with Julie Womack of Red, Wine & Blue. We know school board issues will continue to be the focus in 2022. It is time to go on offense and start labeling the actions of the right-wing for what they are—banning books and censoring teachers. Julie will tell us about Red, Wine & Blue's new "Book Ban Busters" campaign that is identifying these bans around the country and creating content to counter it.
---
"The 1902 Virginia constitution was purposefully created to keep Black people from the ballot box….Lawmakers can bring us a step closer to righting this wrong by voting a second time to pass a constitutional amendment guaranteeing the right to vote for all Virginians 18 and over who are not serving time for a felony conviction."Join the Virginia ACLU and write your state senator urging them to support this critical amendment, SJ1, patron Senator Mamie Locke. Easy one click.
---
The Virginia Grassroots Coalition is developing a Power Map​ to track groups and individuals by legislative districts for advocacy purposes. Please let us know where you are by clicking here​.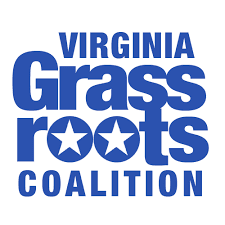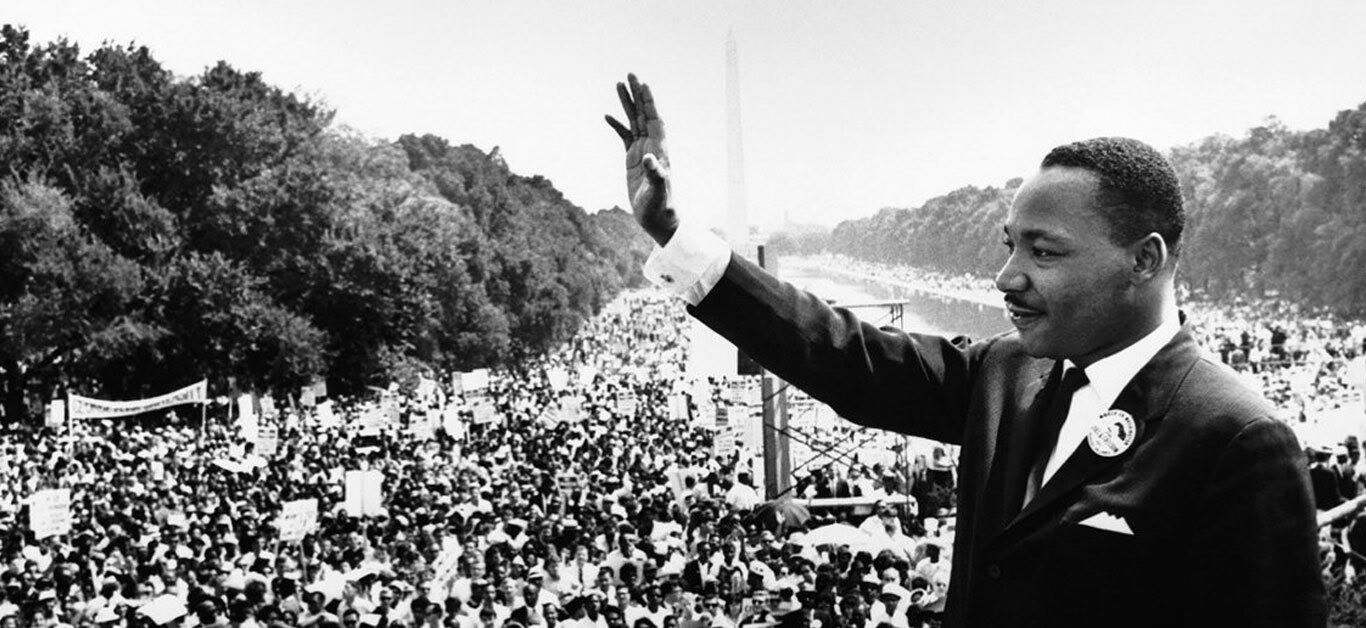 30th Annual Virginia Advocacy Day to Prevent Gun Violence
Monday, January 17, 2022 – 12 pm ET Virtual – Register
Please join the Educational Fund to Stop Gun Violence and our community partners to honor Martin Luther King Jr. his memories and teachings. Martin Luther King Jr. was a great civil rights leader who was killed by gunfire as he spoke out for justice.
---
Lobby with Clean Virginia, Virginia Organizing, Virginia Interfaith Power & Light & Appalachian Voices on January 20, 2022
Register here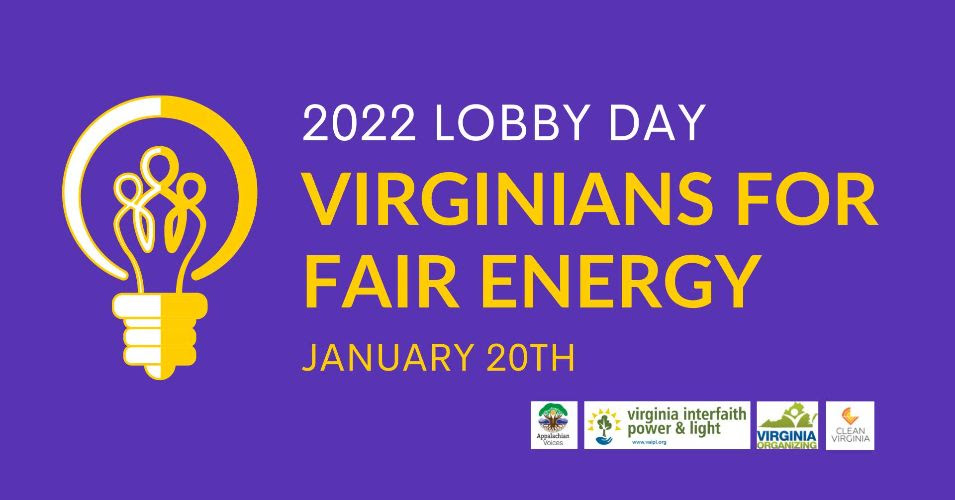 ---
Change The Ref fundraiser at 3PM on January 15th at Clare and Don's Beach Shack! $50

It is always fun to meet at the Beach Shack with Clare and Don and the Falls Church Community. Check it out!
Sign up here "Change The Ref (CTR), was formed to empower our Future Leaders. CTR gives the kids of today the tools they need to be empowered to make changes to critical issues that affect our nation, through education, conversation, and activism. It uses urban art and nonviolent creative confrontation to expose the disastrous effects of the mass shooting pandemic. It also brings focus to the NRA's corrupt maneuvers to buy lawmakers, while forcing solutions which are essential to healing mass shooting victims' families' lifelong grief. Change The Ref's ultimate goal is to give the young generation of survivors and victims a disrupting voice to help lead the way to change – a more peaceful future. #NeverAgain.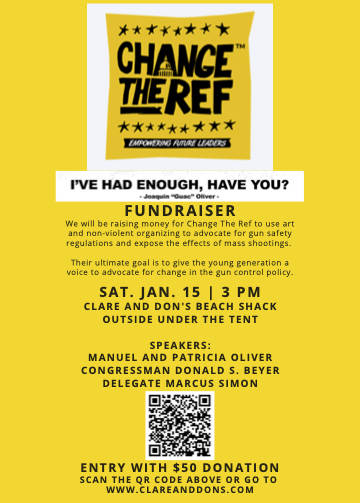 ---
Teaching Truth: Putting Students First with Unitarian Universal Church of Fairfax
Saturday, January 15, 20222:00 pm – 4:00 pm Virtual
Register here
UUCF's Racial Justice Steering Committee is sponsoring a teach-in to counter the baseless claims of anti-critical-race-theory (CRT) politics and reinforce the importance of teaching inclusive history
Be a BADASS – Check out Network NOVA's Linktr.ee
---
DemCast is an advocacy-based 501(c)4 nonprofit. We have made the decision to build a media site free of outside influence. There are no ads. We do not get paid for clicks. If you appreciate our content, please consider a small monthly donation.
---