Geotarget with free Redistricting Data Hubs maps
Geotarget canvassing campaigns with data rich maps for better results.
Redistricting Data Hub is a wonderful, free resource for non-partisan maps and data that can be used with any mapping app. It includes:
This example shows how a grassroots applied this information with ArcGIS Online to map redistricted precinct boundaries and analyzed the number of canvassers needed per precinct.
Geo-targeted canvassing campaigns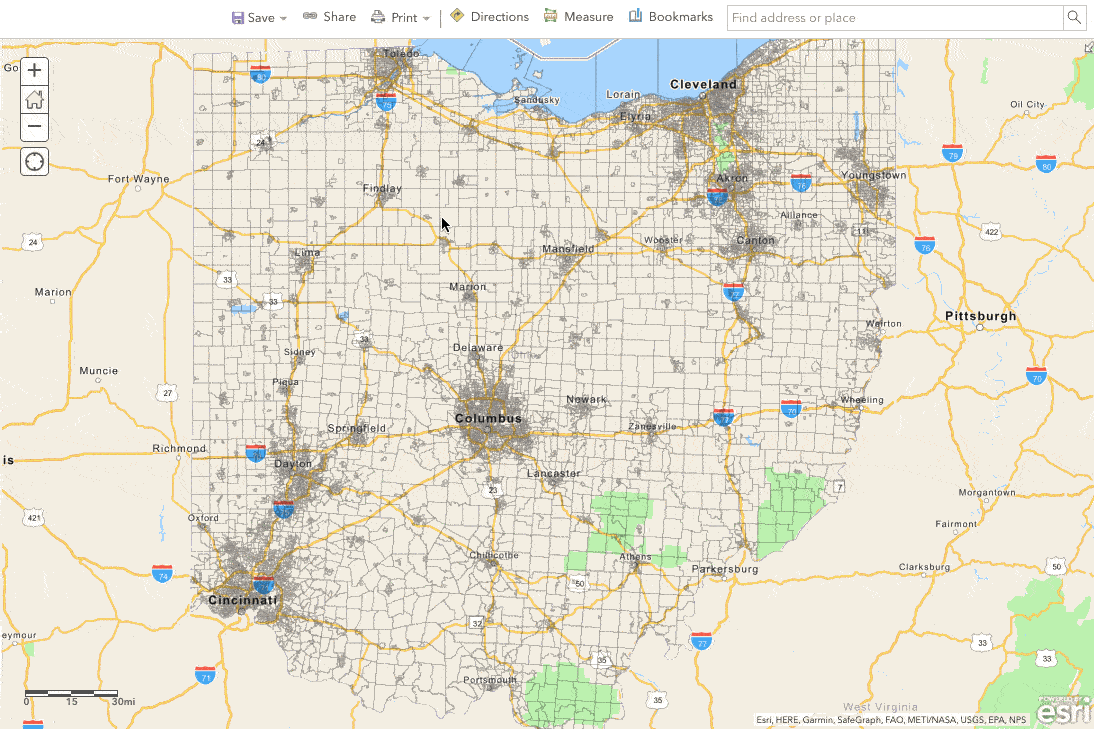 Designing a data-rich map
Show data in layers which can be shown or hidden as needed.
Reveal details, such as the name of a precinct as users zoom in.
Enable 'Search' so that users can quickly find information.
Attribute the source of information being used such as Redistricting Data Hub in this map
Learn more mapping terms and classification codes such as: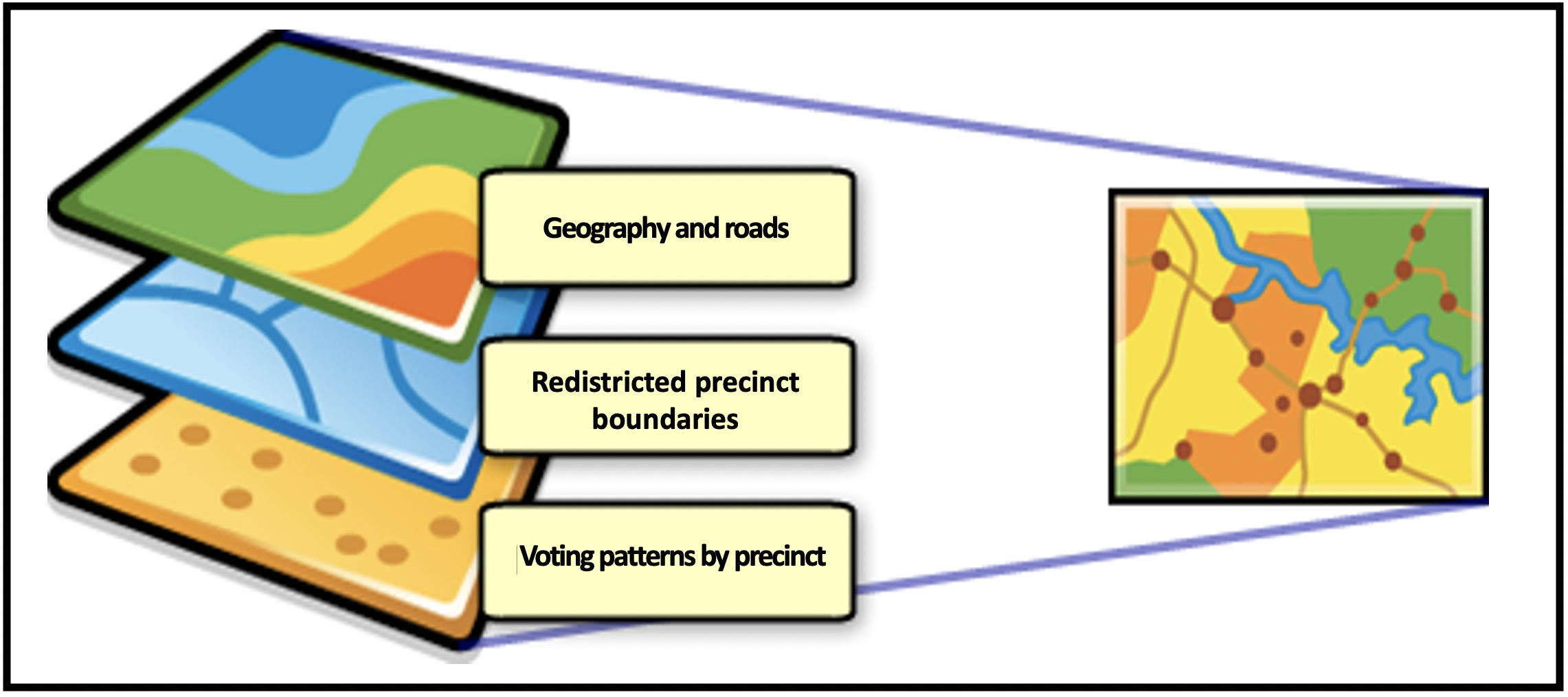 "The nonpartisan Redistricting Data Hub (RDH) was founded by experts with backgrounds in pioneering redistricting legal cases, the establishment of independent redistricting commissions, and related ballot initiatives in Florida, Arizona and other states. It is a project of the Fair Representation in Redistricting Initiative, a project of New Venture Fund (NVF). RDH believes an effective democracy requires fair representation. Its goal is to provide individuals, civic organizations, and good government groups the data, tools, and knowledge to participate effectively in redistricting processes by learning how to define their communities, provide meaningful public input, recognize gerrymandering, and advocate for fair and legal maps."
"Redistricting Data Hub hereby grants you permission to use the Website as set forth in these Terms and Conditions of Use, provided that you use the Website and any data you obtain from the Website solely for noncommercial use, not for any resale, not for any illegal or nefarious purposes, and in a nonpartisan manner which will not involve any gerrymandering. "Gerrymandering" means drawing a community of interest map, legislative district or districting plan to favor or disfavor an incumbent, candidate, donor or political party, or drawing a community of interest map, legislative district or districting plan to deny racial or language minorities the equal opportunity to participate in the political process and elect representatives of their choice." – Terms & Conditions
TakeAway: Geotarget with data-rich maps for better results.
Deepak
DemLabs
Image credit: Coca Cola
Read in browser »
Reposted from Democracy Labs with permission.
---
DemCast is an advocacy-based 501(c)4 nonprofit. We have made the decision to build a media site free of outside influence. There are no ads. We do not get paid for clicks. If you appreciate our content, please consider a small monthly donation.
---