22 Dec 2021
Holiday Edition
We'll be taking the next week off, so this is the last newsletter of the year. We hope the holiday finds you surrounded by family and friends, warmth and wonderfulness. With all the crazy crazy that continues to happen in the world, we need connections to sustain us, and there are many things to be grateful for.
Among them, we can be grateful that we have a Democratic administration heading our state; Governor Gretchen Whitmer, Lieutenant Governor Garlin Gilcrist, Attorney General Dana Nessel, and Secretary of State Jocelyn Benson.
Together they promoted the safe and effective vaccines to protect Michigan from COVID-19. They enacted historic state budgets that closed the school-funding gap, expanded eligibility for low-cost childcare, funded transformational infrastructure investments across our state, and put Michiganders on a tuition-free path to better paying jobs.
Every day over the next ten days, the administration will highlight the progress made in key areas and the results delivered for Michiganders.
Day 1: Roads and Bridges
Day 2: Education and Skills
Day 3: Public Safety and Criminal Justice
Day 4: Delivering for OIder Michiganders
Day 5: Water, Environment and Climate
Day 6: Supporting Small Businesses
Day 7: Early Learning and Childcare
Day 8: Expanding High-Speed Internet
Day 9: Supporting Veterans
Day 10: Building the Future of Mobility
The state's progress since 2018, and the 2020 elections themselves in Michigan, would have turned out very differently if the Republicans had been in charge.
You can check out Governor Whitmer's Facebook page here.
We have work ahead to keep them in office, and it won't be easy. And, we have to win at least the State Senate, with new maps that could be doable (see the Maps section below). So rest, renew, and reinvigorate for the months ahead. Democracy is worth the work.
And come back Saturday, January 8th for our next WCDP monthly meeting on Zoom!
---
We Need Volunteers!
Now is the time to plan and organize for the next cycle. We need your help to ensure we can continue to make the world better for ALL of us, not a select few.
Come join us.
The Communications Team is gearing up, joining a groundswell of local activism determined to trumpet the Democratic message far and wide. How many times have you read, "The Dems don't know how to message" or "Why doesn't anyone know what our legislation is doing for them?" or, (see below), "Don't people see the danger of the push away from Democracy?"
To get our message out effectively, we are looking for writers, graphic artists, photographers, videographers, content monitors, and information activists willing to share their skills and donate between 2 and 10 hours a month from February through November. If you would like to join us, reach out to communications@infowashtenawdems-orgCheck out the Jobs Board. There are many other ways you can join forces as Dems to ensure that the 2022 election returns our bulwark, our "Women from Michigan", to the Executive and solidifies our leadership at all levels. WCDP leaders are working hard to build strong teams in many areas, and we've created a new Volunteer Jobs Board to help match you with opportunities to be part of this effort. We can only succeed if we unite, each doing what we can. Please visit us at https://www.washtenawdems.org/volunteer/ for a sample of the many ways you can contribute!

And if you have an idea we aren't mentioning, please let us know. We have a Party, we have resources, we have passion, we have smarts – let's make it work for us. ALL of us.
---
Last Call on Maps
The Commission (MICRC) has settled on its final set of maps, and will be voting on them at the end of December. Now is our chance to weigh in.
The path to fair maps runs right through Washtenaw County. The Redistricting Commission has narrowed the field of draft maps, and some options give us a more level playing field than what we've had before, while others condemn us to the minority for the next decade.
We have until Dec. 27 to get good comments in! Can we call for further revision? Yes, but the timing is tight. Sooner is better.
Comment directly on the maps
https://www.michigan-mapping.org/#submit
The collaborative maps the Commission has created are named for trees, while the individual Commissioners' maps carry their names. They hope to vote on a collaborative map, but if none passes in the first round, they will include the individual ones in a Ranked Choice vote. So we are commenting on them as well.
Which maps are fair?
US Congress
Birch and Szetela are the fairest maps.
Birch reflects statewide voting patterns very well, and covers many Communities of Interest.
Commissioner Szetela's map is even better, offering the most competitive districts of any proposed Senate map.
Chestnut is also acceptable.
We don't recommend Lange.
State Senate
In the State Senate, Linden and Cherry both unpack Washtenaw, making them much better in terms of partisan fairness. Tell the Commission where you're from and that you support the Linden and Cherry maps.
Both maps are significantly better than Palm. Palm has a high Republican bias, and would create an unfair playing field. It packs Democrats by putting Ann Arbor and Ypsi in one district and is the most unfair map in front of the Commission.
MI State House
In the House, Hickory has the best partisan fairness scores of the three
options and the most majority-Black districts. BUT – All of the House maps have
too much Republican bias. The alternatives — Magnolia and Pine — are worse. They contain substantial partisan bias and do not adequately reflect communities of interest.
DO NOT copy and paste these points, but
DO speak to them in your own words!
Partisan Fairness
The people of Michigan passed prop 2 because we wanted independent commissioners to draw fair maps.
All of the Commission's state House maps lean to the right, giving Republicans an unfair advantage. Your job isn't done until you fix that. Partisan fairness is not a nice thing to have if you can get it — it is your Constitutional duty.
Under your House maps, Republicans are winning before ballots are even counted.
How is any map fair in which one party can win a majority of the seats while losing a majority of the votes?
Voting Rights Act
The Voting Rights Act is meant to help voters of color elect representatives of their choice, so that those representatives can make a difference in the legislature. Cracking Black communities and tilting the playing field toward the Republican Party fail on both counts.
Racial justice and partisan fairness go hand in hand. You need to do better on both.
Vote No on Unfair Maps
VOTE NO ON PALM! The Palm Senate map is the worst choice in front of you. It is extremely biased and unfair.
None of you should vote to approve ANY map that has a disproportionate advantage to a political party. Please veto unfair maps — vote NO on anything but the fairest map on December 30th.

MDP Redistricting Toolkit (and Meeting Schedule)
MICRC's Public Comment Portal
MICRC's Website
MICRC's maps
Want some more resources on what to say and how to say it? Here they are.
League of Women Voters – Redistricting
Voters Not Politicians – Redistricting
Redistricting Actions YOU Can Take
---
Events
Not much happening before the holidays, but you can pencil a couple in on your calendar for the New Year…
Saturday, January 8th 9:30am
Washtenaw Dems Monthly Meeting (via Zoom)
Co-Sponsored with the Ann Arbor Dems
Responding to Climate Change in Ann Arbor
Mayor Christopher Taylor will speak about  promoting energy efficiency, recycling, and environmental justice with funds from a proposed new millage.

The National Democratic Party's plans to Combat Climate Change
Michelle Deatrick, National Chair, DNC Council on the Environment and Climate Crisis, former Washtenaw County Commissioner

Taking Fear Seriously in Western Washtenaw County
Responding with hope when School Board and municipal elections are met with fear-based political strategies.  Speakers will include Chelsea Mayor Jane Pacheco and Dexter Community Schools Board of Education Member Jennifer Kangas.
And coming up in February…
THE FINAL WORD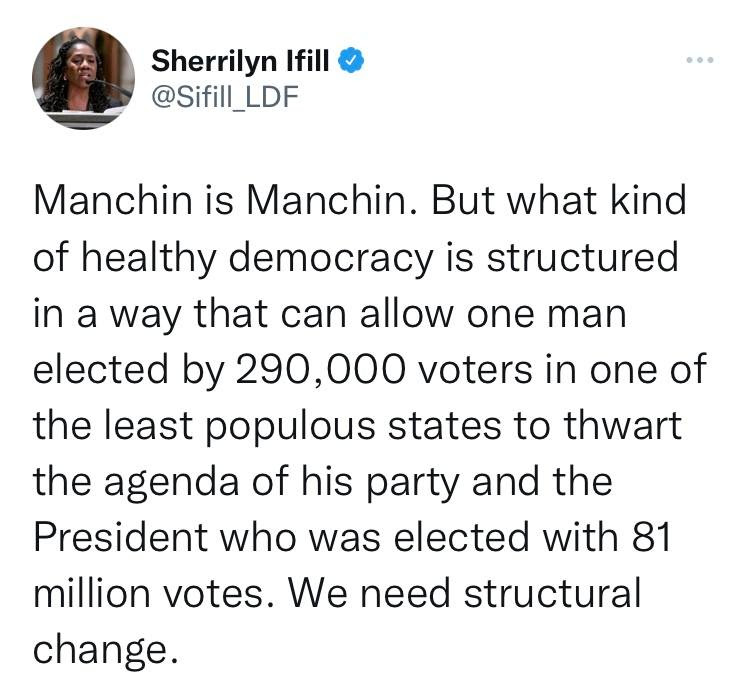 ---
STAY IN TOUCH WITH YOUR MICHIGAN REPS
Find your county commissioner here.
State Senator Jeff Irwin has a regular Virtual Coffee Hour — To receive the Zoom access code and the next date, please fill out this form:
State Rep. Yousef Rabhi, 53rd House district: yousefrabhi@house.mi.gov, Phone: (517) 373-2577. https://housedems.com/yousef-rabhi/.
Typically discussions are 10 am on the 4th Saturday of the month and 6 pm on the 2nd Monday of the month. Click to register:
State Rep. Ronnie Peterson, 54th House district: ronniepeterson@house.mi.gov Phone: (517) 373-1771 | Toll-Free: (855) 347-8054, https://housedems.com/ronnie-peterson/
State Rep. Donna Lasinski, 52nd House district: donnalasinski@house.mi.gov, Phone: (517) 373-0828 | Toll-Free: (855) 627-5052, https://housedems.com/donna-lasinski/ (sign up for emails here).
State Rep. Felicia Brabec, 55th House district: FeliciaBrabec@house.mi.gov, Phone: (517) 373-1792, https://housedems.com/felicia-brabec/.
---
DemCast is an advocacy-based 501(c)4 nonprofit. We have made the decision to build a media site free of outside influence. There are no ads. We do not get paid for clicks. If you appreciate our content, please consider a small monthly donation.
---