Que incluye BBB para ti? Free apps for better Hispanic outreach.
How can information in the public interest be shared broadly when billionaires control media outlets?
"Psychological-ops degrade the morale and well-being of citizens by spreading false information, rumor and fear through social media and news outlets." – WEF
Why is it that certain TV channels stoke downplay good news and health safety measures, while spreading conspiracy theories and stories that divide society? Follow the money. How can billionaires damage public support for bills that propose billionaires pay their fair share of taxes? What can be done in this lopsided battle between billionaire owned media channels that deny the public information that could improve their lives.
How can organizers share how people stand to benefit from a new program? How can they explain this in different languages? So people can quickly scan the information by phone and get more details later? How can this be done by grassroots groups with no money and little tech savvy? How can organizers respond quickly to disinformation and revise their messaging as needed?
This blog describes how we created the ¿Que incluye BBB para ti? app which describes twenty benefits of the Build Back Better Bill in Spanish. The app was created in a day by two people with free apps from Google, Apple and Glide. This app explains the benefits of the Build Back Better bill in Spanish, but the same approach works for outreach on other issues.
Designing information to be shared
Information has to be provided in bite sized nuggets, but with links for more details.
Make the information easy to see on a phone with captions so it can be watched on mute.
Let people search for information on the topic(s) they are interested in.
Provide the information in the language of the viewer
Make it easy for people to access the information by scanning a QR Code or with a link.
Make it easy for people to share the app or individual videos from it on social media.
Make sure that the information being shared can be revised if needed.
Better outreach with technology
Here are the steps and free resources used to create this outreach solution. Thank to Lalo Montoya, DemLabs Outreach Director for recording the videos.
We created a spreadsheet in Google Sheets that included details for each BBB benefit.
This included a description, link to more information and a link to the video.
We used free icons to represent the benefits from the Noun Project.
Short videos describing each benefit were recorded on a laptop
The videos were trimmed with the free iMovie app.
These videos were uploaded to YouTube.
The YouTube link to each video was added to The Google Sheet.
A mobile app was created with the free Glide app.
Recording videos for mass outreach
Lalo recorded these videos on a laptop. He intentionally used simple explanations and kept each recording to under 20 seconds. It is much better to provide short videos that people can watch quickly, rather than forcing to watch a long video to find what they are interested in. Here is a sample video of Lalo explaining the free childcare benefit in Build Back Better.
Use a teleprompter to maintain eye contact
Lalo used the free BigStage Teleprompter app to record the videos. He first uploaded the script with BBB benefits into Teleprompter on his laptop and was able to read from it while recording his videos.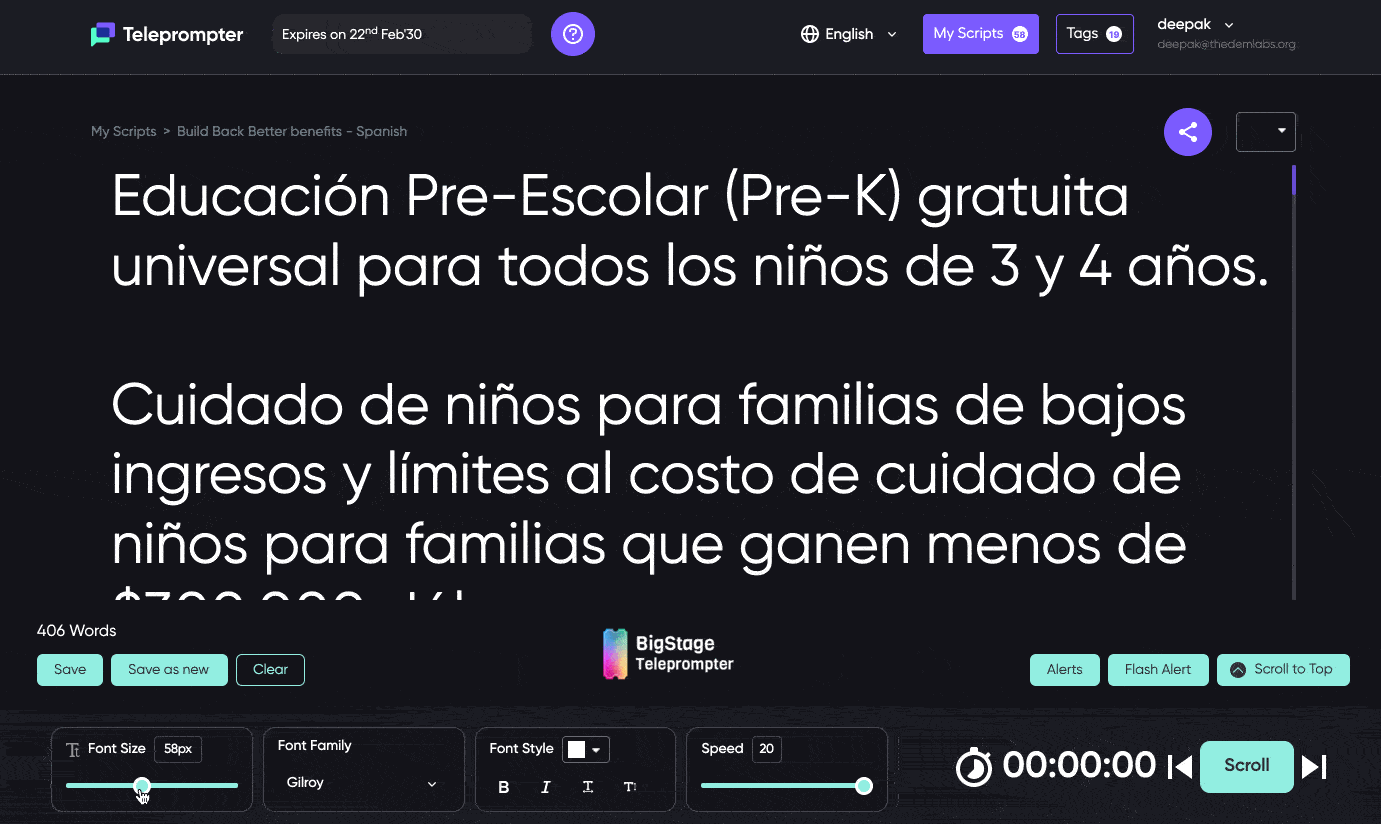 Information warfare
"Information Warfare is any action to Deny, Exploit, Corrupt or Destroy the enemy's information and its functions". – Colonel Andrew Borden, U.S. Airforce
Spanish-language Covid disinformation is aimed at Latinos as delta surges. Radio shows and social media continue to spread dangerous disinformation about Covid, claiming that masks don't work and the vaccines are dangerous and part of the "global reset." – NBC
During the Cold War, the Soviet Union developed a broad campaign to influence populations called aktivnyye meropriyatiya—or "active measures" – CSIS
Written and oral disinformation (or dezinformatsiya)
False rumors
"Gray" (unattributed) and "black" (falsely attributed) propaganda
The use of agents-of-influence operations
Clandestine radio stations
Use of front groups for pursuing their objectives
Support for terrorist organizations
Any of this sound similar to what we're hearing from American media outlets today?
TakeAway: Make sure your message reaches the people you're targeting with free outreach apps. Learn more here.
Deepak
DemLabs
---
DemCast is an advocacy-based 501(c)4 nonprofit. We have made the decision to build a media site free of outside influence. There are no ads. We do not get paid for clicks. If you appreciate our content, please consider a small monthly donation.
---