Keep it simple. This QR Code packs dozens of Republican voter suppression bills and encourages readers to call their senator to demand they support the John Lewis Voting Rights Act.
Scanning the QR Code leads to an interactive map with details on the Republican voter suppression bills from the Brennan Center. A link shows how to contact their senator to demand they support the John Lewis Voting Rights Advancement Act. Fast, simple and easy to share.
Voter suppression crime scene
Voter suppression seen on phone
The crime scene map created with ArcGIS Online recognizes what type of device is being used (phone, tablet or laptop) and displays the map accordingly.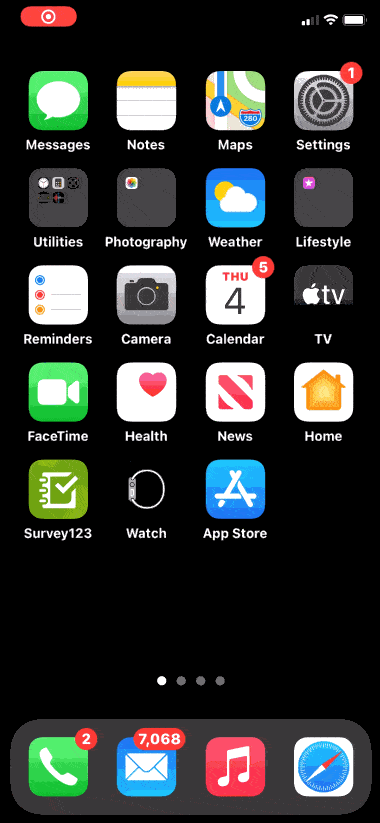 Pyramid style storytelling
This simple narrative is designed to engage the viewer step by step and let them dig in for details, and make it easier for them to share the message with others on social media.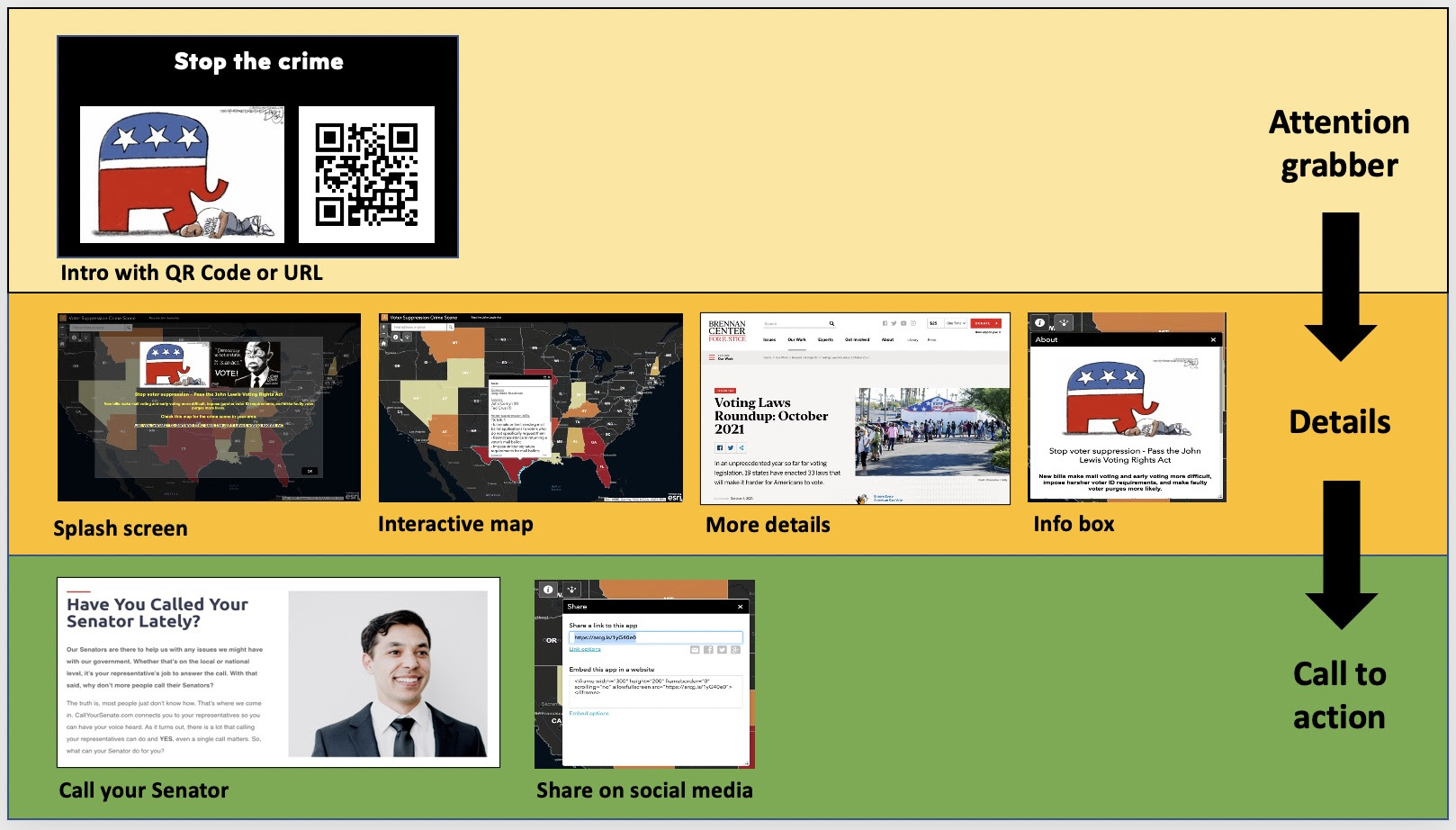 Restrictive Legislation
"The 33 laws enacted so far in 2021 have various impacts, including but not limited to making mail voting and early voting more difficult, imposing harsher voter ID requirements, and making faulty voter purges more likely.
In an emerging trend, restrictive laws in four states — Georgia, Iowa, Kansas, and Texas — impose new or more stringent criminal penalties on election officials or other individuals.  These new criminal laws will deter election officials and other people who assist voters from engaging in ordinary, lawful, and often essential tasks. People in Georgia can now be charged with a crime for handing out water or snacks to voters waiting in line at the polls.  In Iowa and Kansas, people could face criminal charges for returning ballots on behalf of voters who may need assistance, such as voters with disabilities. And in Texas, election officials could face criminal prosecution if they encourage voters to request mail ballots or regulate poll watchers' conduct." – Brennan Center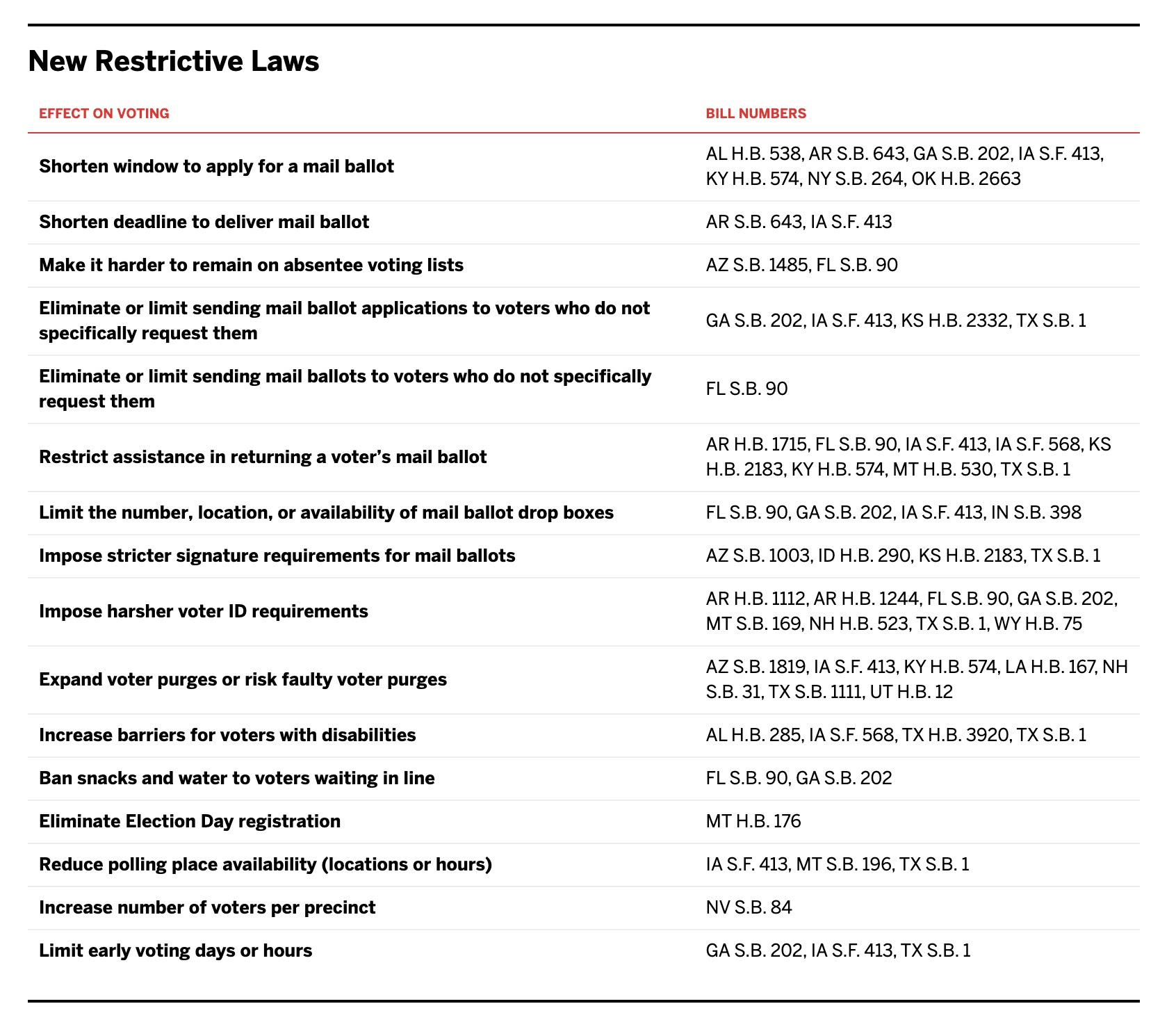 TakeAway: Keep your message simple, visual and easy to share – along with a call to action.
Deepak
DemLabs
Visuals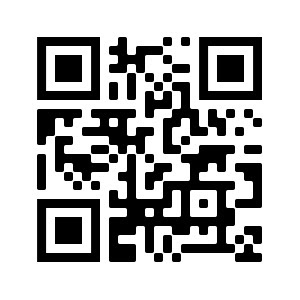 Reposted from Democracy Labs with permission
---
DemCast is an advocacy-based 501(c)4 nonprofit. We have made the decision to build a media site free of outside influence. There are no ads. We do not get paid for clicks. If you appreciate our content, please consider a small monthly donation.
---