WHAT'S UP THIS WEEK?
1. IT'S ON LIKE DONKEY KONG
Early voting in Virginia is super important this week. Polls are showing a very close race, and if we don't get more people out to vote for Terry McAuliffe and downballot dems, Youngkin could win.
Here's a fun graphic that shows Glenn Youngkin morphing into Trump(kin). H/T Democracy Labs for this. You can find the actual morphing here.
TLDR: Youngkin is another Trump, and voting for him would reverse the progress the Commonwealth has achieved under Democratic leadership.
Sample Messages:
"Trump is using the Virginia gubernatorial election to carve a pathway for his comeback in 2024. He's endorsed the Republican challenger Glenn Youngkin 6 times."
"Time is running out to vote early. Stop paying attention to the polls and work like we're three points down. Tell all your friends to get out and be voters!"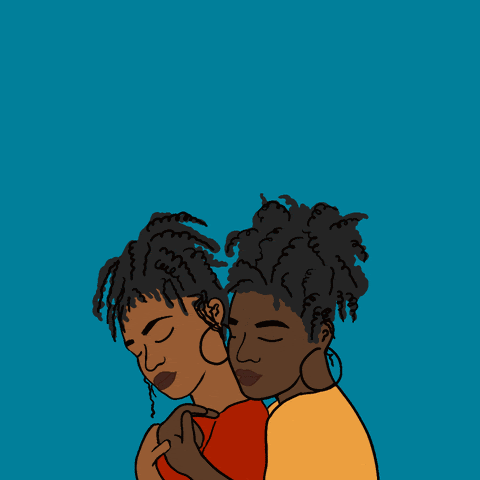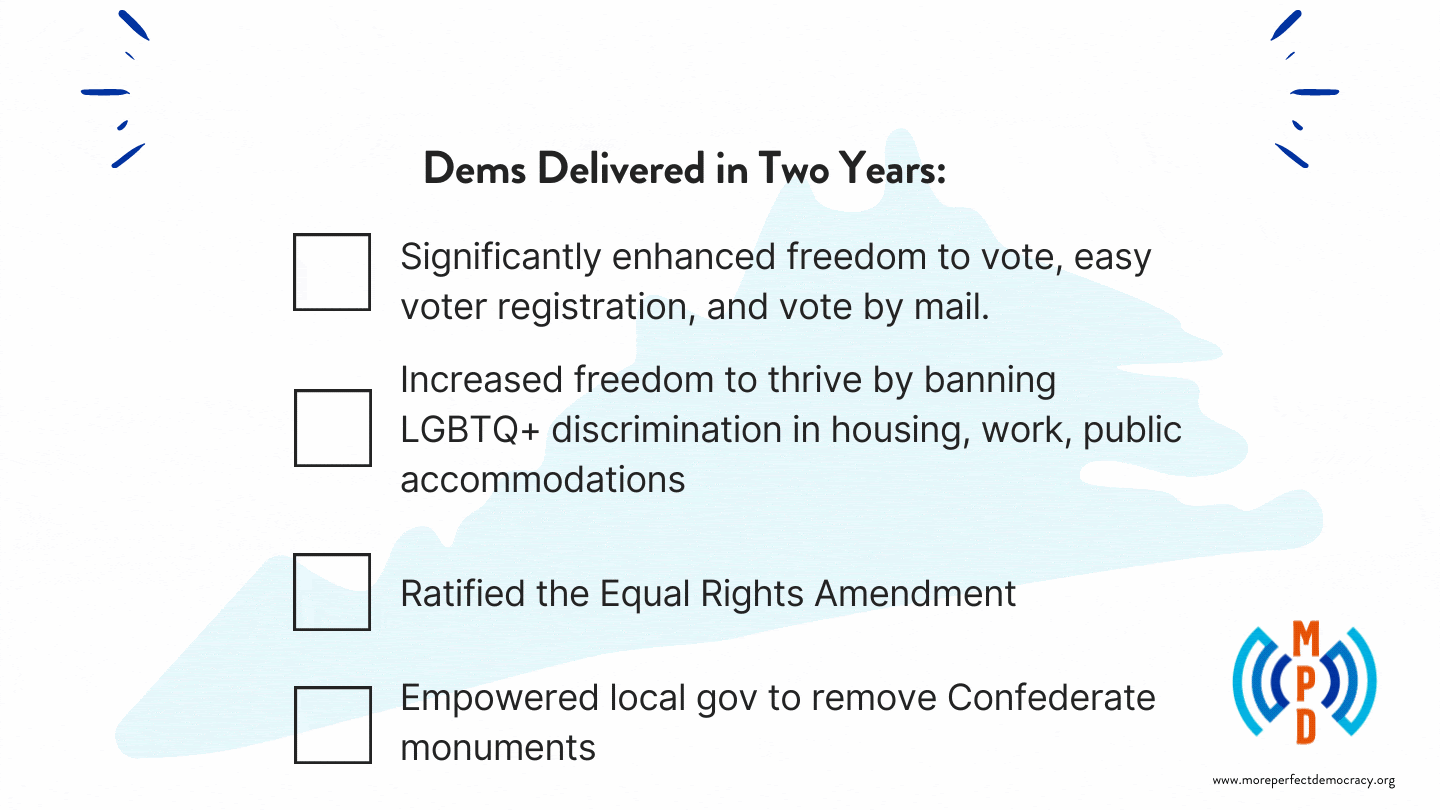 ---
2. IT'S INFRASTRUCTURE WEEK!
All the work we've been doing to talk about what is actually in the Build Back Better Act is starting to find traction. MSNBC has begun a series talking about what's actually in the bill, and here's the first installment on climate.
TLDR: We're still not sure what will be in the final bill, but we need to keep talking about how it will make Americans' lives more livable.
Sample Messages: T
The Build Back Better Act will provide us the freedom to make a good living, have good care and education for our kids, affordable meds for our family, and clean air and water for all of us.
I receive money every month for my kid's expenses like new shoes and long pants for winter. If the bill doesn't pass, that money goes away, and it'll feel like a new tax on my child. Pass the Build Back Better Act so I can keep that money for my kid's needs.
Thank you also to More Perfect Democracy graphic artists and the artists at IntoAct!on.
Huge shout-out and gratitude to Danielle Ramos, Dani Lou Illustrates, for her amazing creation of the new logo and branding.
---
DemCast is an advocacy-based 501(c)4 nonprofit. We have made the decision to build a media site free of outside influence. There are no ads. We do not get paid for clicks. If you appreciate our content, please consider a small monthly donation.
---