October 15: Filibuster Friday! Supporting Brady
Whether it's protecting our democracy, building a better economy, saving the environment, or ending gun violence, the filibuster is standing in our way and it is killing us. On Friday, October 15, join in Filibuster Friday by sharing these GIFs and demanding an end to the filibuster. 
Use these hashtags in your posts: #TheFilibusterIsKillingUs, #FilibusterFriday, #EndTheFilibuster
Visit this website to learn more about the filibuster and how you can fight to end it.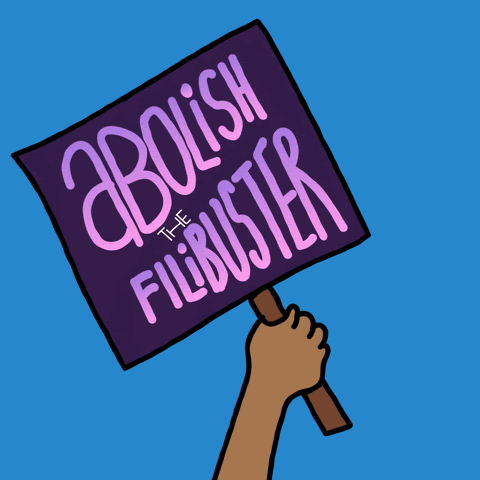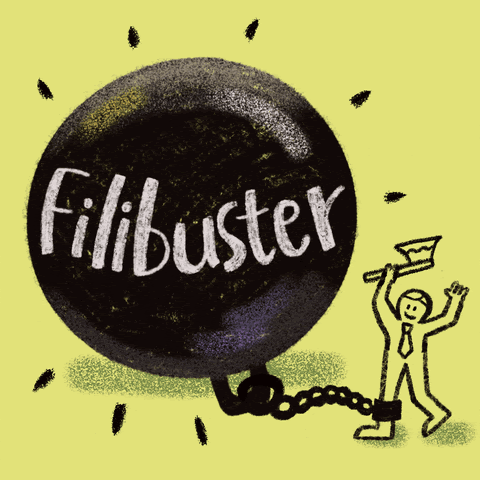 October 23: Vote Early Day 2021
Early voting is one of the best ways to fight back against Republican voter suppression, and October 23rd is a great day to get a head start. Share these GIFs to spread the word about Vote Early Day and help get out the vote!
Freedom to Vote Act
Next week, Senate Majority Leader Chuck Schumer is finally going to bring critical voting rights legislation to a vote in the Senate. We need to make sure that every single member of Congress knows just how critical this moment is, because our democracy truly hangs in the balance. Use these GIFs to support the Freedom to Vote Act and fight back against voter suppression.
---
DemCast is an advocacy-based 501(c)4 nonprofit. We have made the decision to build a media site free of outside influence. There are no ads. We do not get paid for clicks. If you appreciate our content, please consider a small monthly donation.
---