NEWS & UPDATES
---
Rally For Reproductive Freedom
Saturday, October 2, 2021, 4:00pm
Vinoy Park
701 Bayshore Dr NE
St. Petersburg, FL 33701
National rallies for reproductive freedom, will happen across the US on Saturday, October 2nd. Join us as we rally with friends, family and neighbors on the waterfront in downtown St. Petersburg as part of this nation-wide event
To keep us all safe, Covid precautions will include masking at all times and the requirement for full vaccination.
Sponsors for this event will include: Appiah Designs, LLC,
Fired Up Pinellas, Leif Nissen Foundation, League of Women Voters St. Petersburg Area, Pinellas NOW (National Organization for Women), Progress Florida, Women's March Florida, Tampa/Hillsborough, and St. Petersburg/Pinellas

Please register for the event and receive updates and news by clicking here.
---
League Of Women Voters Nonpartisan Voter Guide for the November 2 Election Is Online!
The League Of Women Voters Of The St. Petersburg Area nonpartisan Voter Guide for the 2021 St. Petersburg Municipal General Elections is live at Pinellas Voter Guide.com .
You will find candidates' responses to LWVSPA questions on key local issues, analysis of the 7 proposed City Charter Amendments and the referendum question, and links to upcoming LWVSPA Candidate Forums.
---
Remind members of Florida's Redistricting Committees that it is their sworn duty to uphold the State Constitution as amended to prevent Gerrymandering 
The 2022 State Legislature is charged with drawing new boundaries for Florida's Congressional and State Legislative Districts that incorporate the results of the recently released 2020 decennial census. This work will be done in 6 Redistricting Committees and Subcommittees that have scheduled meetings beginning the week of September 20.
Tell members of those committees and Florida's Legislative Leadership that you insist they comply with a process that:
Ensures maps are drawn in an open, transparent, interactive, and constitutionally compliant manner
Streams map-drawing online in real time so the public can watch the process
Allows public comment on draft maps after they are presented, and
Retains all records including draft maps and communications
Click here to take action and contact the Governor and your legislators on the Redistricting Committees and Subcommittees.
---
ACTION ALERTS!!!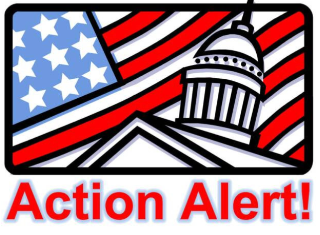 Here are some quick and easy actions you can take from your home.
Tell Florida members of Congress: Now is the time to support Medicaid expansion for Florida
Tell Congress: Strengthen And Expand Social Security
Tell Congress: No One should be forced to live below poverty
---
Indivisible Florida T-Shirts Available
We have men's and women's Indivisible Florida t-shirts available in most sizes for a $25 donation. We can arrange for pick-up or delivery.
Contact Mike at mike.indivisiblefl13@gmail.com if you are interested.
---
WEEKLY DEMONSTRATION AT SENATORS MARCO RUBIO AND RICK SCOTT'S TAMPA OFFICE
Demonstrators must wear masks and practice social distancing. Parking meters around the courthouse accept cash or credit cards. FMI on the Tuesday Demonstration and to get on John Stewart's excellent and informative mailing contact him at sjstew@gte.net 
 Every Tuesday from 10:30-11:30 AM
Sam M. Gibbons U.S. Court House
801 N. Florida Ave.   Tampa, FL 33602
---
Indivisible FL-13 Contact Information:
Indivisible FL-13 is a member of the Indivisible Florida Network and the Pinellas Coalition For Immigration Justice.
Indivisible Florida Network
Pinellas Coalition For Immigration Justice Website
Indivisible FL-13 Website
Useful Tools:
Pinellas County Progressive Calendar

Resist Bot, fax your representatives via text message. Text RESIST to 50409

Fax your congressperson for free at FaxZero.com

Get action alerts from Countable.us

Register to vote, vote by mail!
Florida 13 Congressperson Phone Numbers:
Senator Marco Rubio (R): DC (202)224-3041 Local (813)287-5035
Senator Rick Scott (R): DC (202) 224-5274
Representative Charlie Crist (D): DC (202) 225-5961 Local (888)205-5569
---
DemCast is an advocacy-based 501(c)4 nonprofit. We have made the decision to build a media site free of outside influence. There are no ads. We do not get paid for clicks. If you appreciate our content, please consider a small monthly donation.
---