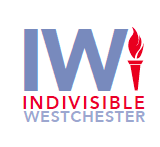 September is here – that means local elections are a few months away. 
County Executive George Latimer, county legislators, and the county clerk are all running for reelection and many face Trump Republicans in November.
Sign up to volunteer for George Latimer.Community/labor phone banks for County Legislator Ruth Walter are every Thursday @ 5:30PM.
Email Jack Connor@ jconns95@gmail.com for more information about volunteering.
Click here to sign up for Wednesday night phone banks @ 7:00 PM for County Legislator Damon Maher.
---
IDA Relief
Westchester residents who suffered property damage from the remnants of Hurricane Ida may be eligible for assistance from the Federal Emergency Management Agency (FEMA), following President Joe Biden's Major Disaster Declaration.
Please make sure you are carefully documenting all damage in writing and with photographs, receipts and other documentation.
FEMA has set up Disaster Recovery Centers (DRCs) where people can file claims for assistance in communities which are particularly damaged:
Yonkers: Grinton I. Will Library, 1500 Central Park Ave, Yonkers, NY 10710
Mamaroneck: Mamaroneck Village Courthouse, 169 Mount Pleasant Ave, Mamaroneck, NY 10543
Other ways to apply for Federal Assistance:
Visit www.disasterassistance.gov/ to view the FEMA individual assistance application and required application information,
To apply by phone, call FEMA toll-free at 1-800-621-FEMA (1-800-621-3362). If you are deaf, hard of hearing, or have a speech disability and use a Text Telephone (TTY), call 800-462-7585.
Damage must have occurred during the incident period of the declaration and be a direct result of the incident.
Eligible losses include non-insured damage/loss to primary residence, damage/loss to eligible personal property.
Small businesses recovering from Ida damage may also qualify for disaster loan assistance from the Small Business Administration. For information please visit https://disasterloanassistance.sba.gov/ela/s/ or call 1-800-659-2955 (TTY/TDD: 1-800-877-8339)
Residents who need housing assistance should reach out to the County Department of Social Services.  If you have a housing emergency you may call 914-995-2099.
---
Help Storm Victims
Local organizations helping the most vulnerable storm victims need donations!The Community Resource Center's Emergency Assistance Fund for Flood Relief will help low-income families who need financial support as they recover and rebuild following this natural disaster.  CRC's center has also sustained significant flood damage.  The Fuller Center for Housing of Greater New York City is on the ground in several towns gutting and rebuilding storm-damaged homes for those in need.
Click Here to Register
---

Mask Up & Vax Up
Across America, school board meetings are turning hostile as parents opposed to mask mandates and vaccines are causing chaos and threatening school board members. Westchester is not immune. This is part of a national fear campaign being run by various right wing groups that are organizing right here at home. We must flight back against hate and disinformation in our schools! Here's what you can do:Click here to fill out a form that send a letter voicing your support of mask mandates. State lawmakers are being bombarded with emails from angry people who oppose masks and vaccines. Make your voice heard!To fight disinformation about Critical Race Theory (which isn't taught in schools), follow the Teach the Truth 914 Facebook page.
---
---
Westchester March for Reproductive Rights

Anti-choice extremists are trying – and succeeding – in taking away women's reproductive rights across the country.  A new Texas law bans abortion as early as six weeks and put a minimum of a $10,000 bounty on anyone that helps someone obtain an abortion in Texas.  Chip in to ensure Texans can get abortion care.
 Here in Westchester, we are rallying to Defend Our Reproductive Rights on Saturday, October 2 @ 1:00 PM at Martin Luther King Plaza in White Plains. Stay tuned for more details.
#Filibuster FridaysEach Friday, Indivisible members across New York send social media messages to members of Congress to tell them why we must end the Filibuster! Click here for a social media toolkit.
---
DemCast is an advocacy-based 501(c)4 nonprofit. We have made the decision to build a media site free of outside influence. There are no ads. We do not get paid for clicks. If you appreciate our content, please consider a small monthly donation.
---