September 9, 2021


Stacey Abrams has a message
for you!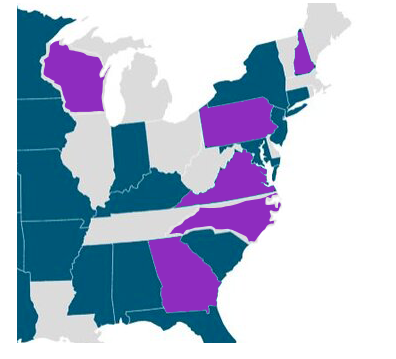 States Matter In response to the Supreme Court's decision regarding the Texas law restricting abortion: "This should be a warning to all states in America that they could go the way of Texas, unless we elect individuals who will be brick walls to protect women's individual rights." —Terry McAuliffe, candidate for Governor of VirginiaVIRGINIA: Make Calls to Recruit Poll Observers, Sunday 3 to 5 PM, Monday and Wednesdays 6 to 8 PM.Sign up here! "Protecting Virginia voters this November will require a huge team of committed volunteers." Laura Venker, Deputy VoPro Director, Virginia Dems
PENNSYLVANIA: Texting for supporting Dem candidates and voting by mailPADems: Peer to Peer texting to support Dems at every level.Training sessions: Every Tuesday in September. Sign up here! Texting sessions: Every Wednesday and Saturday through September. Sign up here! Turn PA Blue: Encouraging voters to vote by mail. Training sessions: At 3:00 before each shift. Texting sessions: Friday 9/17 and Thursday 9/23. Sign up here! Check out the State Actions page.Pennsylvania, Wisconsin, and Virginia Information SessionTuesday, September 14th, 6:00 to 7:00PM with guest speaker, Madison Thomas of Sister District. Sign up here!





Check Out Actions & Events on Our Website

There is plenty to do!






Photo Credit: Susan Ritz
---
DemCast is an advocacy-based 501(c)4 nonprofit. We have made the decision to build a media site free of outside influence. There are no ads. We do not get paid for clicks. If you appreciate our content, please consider a small monthly donation.
---