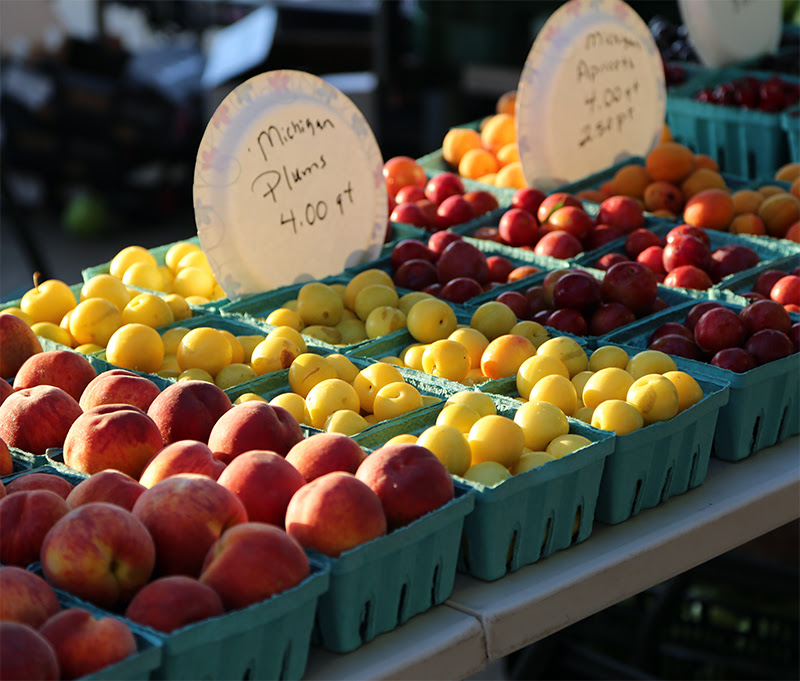 The Harvest.
'Tis the season, where the fruits of the year are ready to be gathered. Most are good and nourishing, and will sustain us for months to come. Some are less so. Twenty years of war in Afghanistan. Fifty years of "Trickle Down." One hundred fifty years of fossil fuels fueled growth. Four hundred years of racism. We can be tempted to just bury our failures deep and not think about them, but that only lets the decay continue, hidden from view, where it poisons even the water we drink.
As bitter and unpleasant as it might be, we have to have the courage to own the bad as much as the good, to understand why the bad happened, and then change the root causes. And to do it with a gentle hand, for ourselves and those we connect with. You can't harvest peaches and plums with a hard hand.
---
Infrastructure
The Senate passed the first $1 trillion dollar bipartisan Infrastructure Bill, 69-30. The House will take it up after the August recess.
The second Infrastructure Bill, totaling $3.5 trillion dollars, is next up in the Senate. It focuses more on human infrastructure, and will move forward under budget reconciliation rules, which means it can't be filibustered in the Senate, but can be passed with a simple majority.
Both these bills include funding to address climate change (the second bill more explicitly). New clean energy programs / tax incentives / grants, new polluters fees, coastal resiliency programs, funds to combat drought and wildfire, and incentives for weatherization and green electrification, green and sustainable housing, and a Civilian Conservation Corps.
The second bill also includes so much more, for families / education, for health care, and would give a pathway to legal status for undocumented individuals.
This is why our votes matter.
---
** WORTH REPEATING **
If you live and vote in Michigan, we need you to tell our legislators and leaders to vote NO on these bills. Find your State Senator here.
Ask your U.S. House Representative to prioritize the John Lewis Voting Rights Advancement Act. Find your U.S. House Representative here.
Thank our U.S Senators for supporting the For the People Act, S1, which recently passed the House. Sen. Gary Peters: (202) 224-6221 Sen. Debbie Stabenow: (202) 224-4822
---
APPLY NOW: DNC CAMPAIGN READINESS PROJECT
Winning Democratic seats at every level is crucial in 2021 and 2022. The DNC Campaign Readiness Project is recruiting, training and hiring. Now.
Apply for the Distributed Organizer& Distributed Leadership Bootcamps.
These are paid training opportunities which provide a path to possible employment through the 2022 election.
To begin with, states included are Virginia, New Jersey, Arizona, Georgia, Wisconsin, Michigan, N Carolina, Nevada, and Pennsylvania (you need to be connected with the state in some way – see the apps for details).
Learn more & apply
https://democrats.org/campaign-readiness-project/
---
SUMMER EVENTS
Ypsilanti Frog Island Jazz – Fridays, July 2nd through Sept 3rd, 7-9pm
We have a Washtenaw Dems table there – stop by for swag and conversation!
---
THE FINAL WORD
---
STAY IN TOUCH WITH YOUR MICHIGAN REPS
Find your county commissioner here.
Senator Jeff Irwin has a regular Virtual Coffee Hour — To receive the Zoom access code and the next date, please fill out this form:
Rep. Yousef Rabhi, 53rd House district: yousefrabhi@house.mi.gov, Phone: (517) 373-2577. https://housedems.com/yousef-rabhi/.
Typically discussions are 10 am on the 4th Saturday of the month and 6 pm on the 2nd Monday of the month. Click to register:
Rep. Ronnie Peterson, 54th House district: ronniepeterson@house.mi.gov Phone: (517) 373-1771 | Toll-Free: (855) 347-8054, https://housedems.com/ronnie-peterson/
Rep. Donna Lasinski, 52nd House district: donnalasinski@house.mi.gov, Phone: (517) 373-0828 | Toll-Free: (855) 627-5052, https://housedems.com/donna-lasinski/ (sign up for emails here).
Rep. Felicia Brabec, 55th House district: FeliciaBrabec@house.mi.gov, Phone: (517) 373-1792, https://housedems.com/felicia-brabec/.
---
DemCast is an advocacy-based 501(c)4 nonprofit. We have made the decision to build a media site free of outside influence. There are no ads. We do not get paid for clicks. If you appreciate our content, please consider a small monthly donation.
---