LIFT YOUR HANDS UP AND SHOUT!
ON AUGUST 16, CALIFORNIA RESIDENTS RECEIVE BALLOTS FOR THE RECALL ELECTION AGAINST THE GOVERNOR. We need to turn out every California voter we can to vote NO on this recall. We can see what bad leadership looks like in Florida and Texas, and nobody wants the most populous and economically powerful state to become a hellscape of Covid mismanagement.
LAST WEEK THE CENSUS NUMBERS CAME OUT. While the outcome was better than anticipated for Dems, we need to fight for fair districting throughout the process, which can last for months. Fair districts mean more equal resources, better schools, more investment in every community. We deserve the freedom to choose who leads our community, and not allow leaders to choose whom to silence.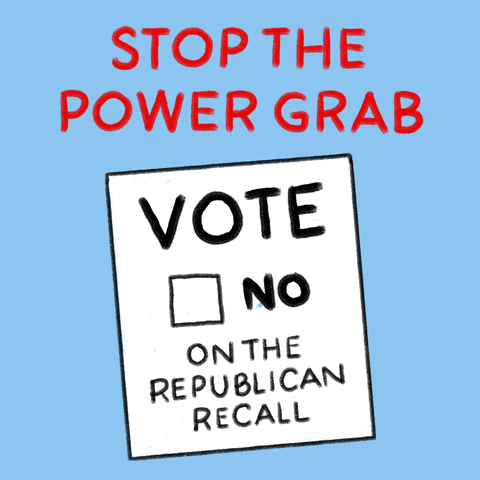 Thank you also to More Perfect Democracy graphic artists and the artists at IntoAct!on.
---
DemCast is an advocacy-based 501(c)4 nonprofit. We have made the decision to build a media site free of outside influence. There are no ads. We do not get paid for clicks. If you appreciate our content, please consider a small monthly donation.
---