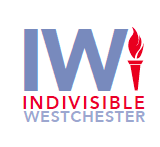 Early Voting Is Underway
Early voting for the June 22nd Democratic primary runs through Sunday, June 20th. Be sure to make a voting plan and help spread the word. If you haven't already voted by mail, there are still two ways to cast a ballot. 
Here are your options: 
Click here for Early Voting Locations and Times (Early Voting Runs Through Sunday, June 20). 
Vote on Primary Day (Tuesday, June 22). Click here to find your election day voting location.
Visit Vote Early NY for more information and to learn about your voting rights. It's never been more convenient to vote in New York!
Forum Recap
Click here for a recap of our County Clerk candidate forum featuring Tim Idoni and Shane Williams.
---
Register Here for the Town Hall
The For the People Act (HR1/S1) is the most critical voting rights legislation of our lifetime, and its fate will be determined in the next two months. The bill seeks to prevent partisan gerrymandering, strengthen the right to vote, lessen the influence of big money in our politics, and restore ethical norms. It's a desperately needed response to decades of voter suppression (including the legislative efforts in many states right now) and other antidemocratic assaults.Join us to hear the latest update on the status of the bill, get answers on how the bill impacts you, and talk about its connections to the civil rights movement. By joining this event, you are helping us combat mass voter suppression and strengthen our democracy!
---
Join Common Cause NY and Let NY Vote for the launch of their "Democracy Defender" relational program in support of the "For the People Act" (S.1/H.R.1)!The goal of this training is to learn the best practices of telling your S.1 Story and the most effective ways to share it with others! At the end of the training, all will sign the "Democracy Defender Pledge" to help at least 3 people take action in support of the "For the People Act", as well as other opportunities for action. We need to make sure that as many people as possible are invested in S.1–our Democracy Defenders will be a key part of this.Click here to phone bank with Common Cause.Click here to phone bank with the Center for Common Ground to AZ in support of the For the People Act.
---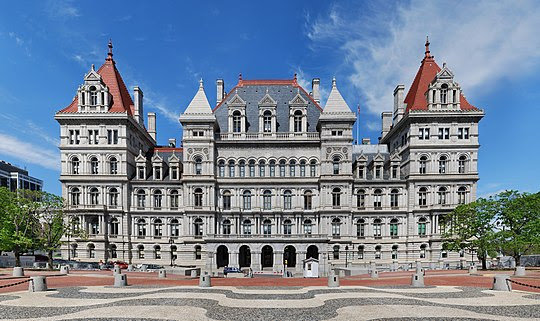 Legislative Session EndsThe New York legislative session wrapped on June 10th. "Democrats in the State Legislature capped the 2021 legislative session last week by passing a patchwork of progressive priorities, including changes meant to strengthen gun control laws, improve absentee voting and modify New York's criminal justice system," writes the NYT in this recap.
---

Special Immigrant Visas
Our friends at the Westchester Jewish Coalition for Immigration have asked us to help with outreach to see that that Afghans employed by the Federal Government are granted Special Immigrant Visas before we pull our troops out of Afghanistan on September 11th. This NYT Opinion piece explains, "We have obligations to the thousands of Afghans who supported us, mainly as interpreters for our military. They were promised special immigrant visas to get them out of harm's way, but many have yet to materialize. The Taliban view them as traitors: Since 2014, there have been at least 300 targeted killings of people who worked with us. Many more will die if the administration doesn't take immediate steps to speed up the process to get them out safely."There are 10 families in Westchester County who are here thanks to the SIV program and many others throughout the metro area. But more families need help. Here's what you can do.Click here for a script to use to send an email, letter or make a call to President Biden and your representatives in Congress asking that they approve Special Immigrant Visas for Afghans who were employed by the U.S. government by 9/11. 
---
COVID Resources
Westchester County has plenty of vaccines on hand for those eligible for the vaccine.Vaccines for 12-15 year olds are now available.Schedule an appointment here.View the Westchester County COVID dashboard here. The NYS COVID vaccination hotline is (833) NYS-4 VAX; (833) 697-4829. #Filibuster FridaysEach Friday, Indivisible members across New York send social media messages to members of Congress to tell them why we must end the Filibuster! Click here for a social media toolkit.
---
DemCast is an advocacy-based 501(c)4 nonprofit. We have made the decision to build a media site free of outside influence. There are no ads. We do not get paid for clicks. If you appreciate our content, please consider a small monthly donation.
---