Pride means more than rainbows
Congress can end legal discrimination and guarantee rights for LGBTQ Americans by passing the Equality Act. Use these GIFs to help amplify your message.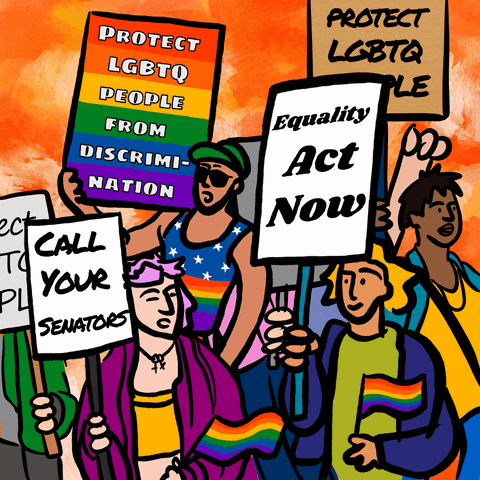 Click a GIF to see something awesome.
Okay, maybe we're a little bit too excited about this, but we just launched our brand new content library, and it's pretty freaking cool. It's faster and easier than ever to find a GIF, discover great related content, and download exactly the format you need for your channels. Give it a shot: start exploring, and let us know how it goes?
World Oceans Day
The deep sea is the planet's largest pristine ecosystem, but the UN is threatening this fragile environment. ‍For World Oceans Day on June 8, use these GIFs to defend the deep and fight back.
Immigrant Heritage Month
Diversity is a strength, and immigrants help make our country better. Use these GIFs to celebrate Immigrant Heritage Month and remind everyone that, unless you're Native, you came from someplace else.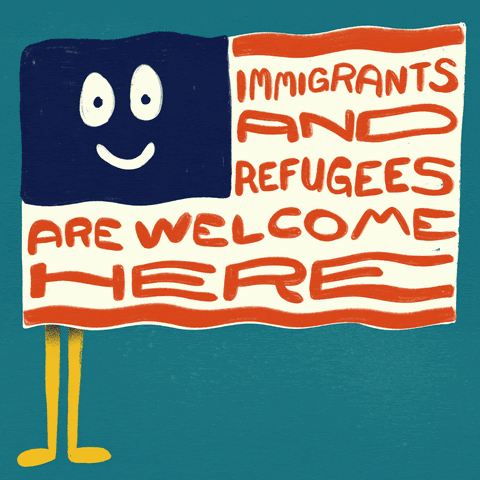 Meet the Artist
Megan Motown
Megan Motown is a Los Angeles based illustrator and animator communicating primarily in GIFs since 2017. Her colorful work advocates for collaboration and compensation. She won GIPHY's 2019 artist of the year for having the most views worldwide on the platform. Currently she has 55 billion views on her GIPHY channel.


---
DemCast is an advocacy-based 501(c)4 nonprofit. We have made the decision to build a media site free of outside influence. There are no ads. We do not get paid for clicks. If you appreciate our content, please consider a small monthly donation.
---