Follow DemLabs on our NEW social media!
Seven deadly mass shootings in a week! What will it take to pass common sense gun safety measures? Who is behind the obstruction that gets more Americans killed every day?
According to the Gun Violence Archive, a nonprofit that tracks shootings in the US, there have been 108 mass shootings this year. To put that into perspective, March 26th is the 84th day of 2021. That means that on average there have been more than one mass shooting each day.
Dating back to at least 2005, the FBI and leading criminologists defined a mass shooting as a single attack in a public place in which four or more victims were killed.
Mass shootings surge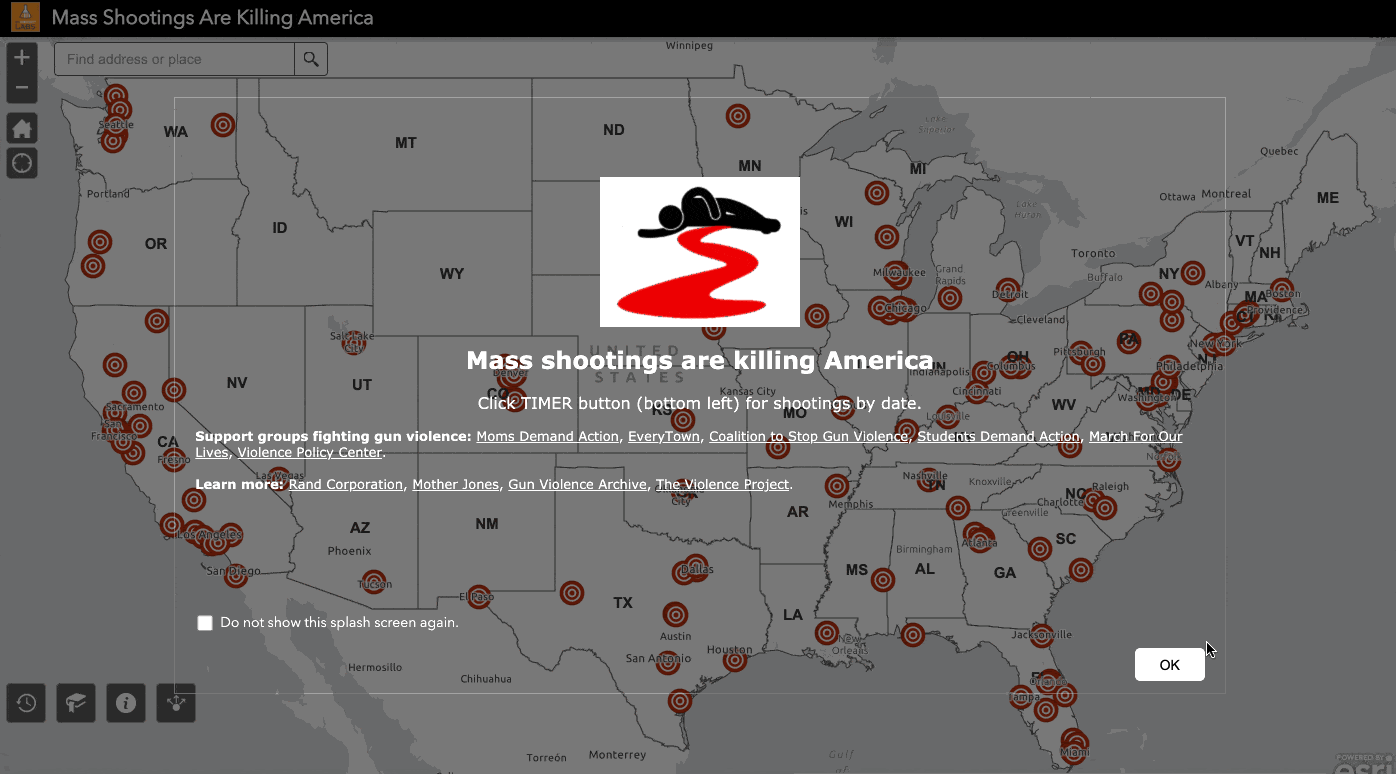 Republicans just don't care
"So as we've returned to our endless, repetitive cycle of mass shootings — the tip of the gun violence iceberg, the bulk of which is the day-to-day body count produced by men (almost always men) using their guns to kill — it's time we force our elected Republicans to admit something: They just don't care. It's not that they want mass shootings, of course (though their allies in the gun industry stand to benefit from them, since mass shootings produce a surge in sales). It just isn't a problem they think is significant enough to address with any kind of policy initiative." – Paul Waldman, Washington Post op-ed columnist.
Blocking common sense gun safety bills
The U.S. has the world's highest rate of civilian gun ownership. There were more than 43,000 U.S. gun deaths in 2020. The mass shootings have failed to prompt lawmakers to pass gun control legislation, thanks in large part to opposition from congressional Republicans and the National Rifle Association (NRA). The NRA bragged that it helped block a ban on AR-15s and high-capacity magazines in Boulder, Colorado, just days before a gunman reportedly armed with the assault-style rifle killed 10 people at a Boulder grocery store. Then, just HOURS after the shooting, the NRA tweeted a defense of the second amendment.
Colorado massacre
The man who carried out the most recent Colorado mass shooter bought an assault weapon six days before the incident, and was able to do so, because a court overruled a ban on assault rifles in the city of Boulder. Just 10 days before deadly shooting, the measure was blocked in court after a lawsuit backed by the NRA. The ruling came under a Colorado law that bars local officials from making their own gun laws.
Gun photo ops
Two of the deadliest most recent mass shootings in the US have been in Georgia and Colorado, states where Marjorie Taylor Greene (Georgia) and Lauren Boebert (Colorado) hold office. States with more guns tend to have far more gun deaths, including homicides and suicides.
Freshman Rep. Lauren Boebert, R-Colo., an advocate for firearms and a congresswoman for Colorado, appeared to disregard the overruling of the city of Boulder's ban on assault rifles, in a set of remarks on Tuesday. Boebert has gained notoriety for staging interviews with rifles in the background, also drew criticism after she repeatedly defended AR-15 ownership after the deadly shooting and vowed to bring her gun to the U.S. Capitol to pay respects to the ten victims of the Colorado shooting.
The truth shall set you free
The facts about gun violence in America are horrifying, but the sheer magnitude hides the scope of the tragedy and lives ruined. Republicans use platitudes ('Our thoughts & prayers are with you') and short attention spans to distract public attention from the facts. Fight the spin with the truth. Several groups are excellent data sources on gun violence and mass shootings:
Gun Violence Archive
The Violence Project
Mother Jones
Rand Corporation
Information about gun violence is more effective in mobilizing support for gun safety measures when packaged in different sizes and shared through multiple channels.
Right-size your message
One size does not fit all. Candy makers know that, and offer products in dozens of sizes. It's no different with data. Package your message in the size and format that's most likely to reach and be read by your target audience.
Make it appealing. Businesses spend millions on designing the packaging for their products and distribution channels so its convenient for their customers to get them. Data should be designed with graphics, memes and GIFS so that it is inviting and easy to digest quickly. Make sure to package data so that it can be shared through different distribution channels which all have their own formats – Facebook, YouTube, Instagram, Giphy… The content is the same. Only the packaging and distribution channels are different.
This map of Mass Shooting can be freely shared with this link: https://arcg.is/1mLq0C0
The map includes a link that makes it easy to share by email, Twitter and Facebook.
Or embedded in a website with this line of code: < iframe width="300″ height="200″ frameborder="0″ scrolling="no" allowfullscreen src="https://arcg.is/qj0u8″>
Use data for maximum impact
Information is easier to understand when presented as a time-sequenced map which show how things have changed over time. DemLabs created the Mass Shootings Time Sequence map with ArcGIS Online using data from Mother Jones. It packs a lot of information behind a simple facade.
What happened? How many people were injured? Killed?
When did it take place? When did the shooter buy the weapons used?
Where did the shooting occur? Where was the gun bought? Where (URL) can people get more details about the mass shooting?
How did the shooter kill so many people? How did they get their weapon? Was it legally bought?
Why did the shooter kill? Did they have mental problems? Were they part of a terrorist group?
Takeaway: Don't let large amounts of data hide Republican obstruction to common sense gun safety measures.
Use data visualization to mobilize supporters. Contact DemLabs for pro bono help with projects related to social justice and civil rights.
Quincey Tickner
DemLabs
Image credit: The Noun Project
Read in browser »