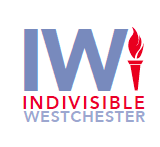 The Westchester County Police Reform & Reimagining Task Force is looking for public comment regarding its recently released report.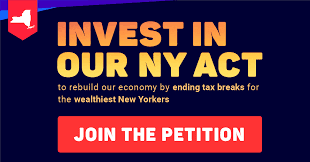 The Invest in Our NY Act can raise $50 billion to rebuild New York's economy by ending tax breaks for the richest New Yorkers.Click here to sign the petition and to learn more.
TUESDAY, 3/9 @ 7 pm
Tuesday, 3/9 @ 7 pmThe Fight for the Right to Vote with Andrea Miller of Reclaim Our Vote and Ari Berman author of Give Us the Ballot.
Click here to send a letter to state lawmakers and officials in support of banning hybrid voting machines.
Assembly Bill A1115 (Paulin) / Senate Bill S309 (Myrie)The bill amends election law §7-202 to say that a voting machine or system approved by the state board of elections shall:
u.  be  constructed  so  that,  after  the paper ballot is cast by the
    15  voter, the voting machine or system never passes the cast ballot under a
    16  printer that can print votes onto the ballot, including as a  result  of
    17  unauthorized, malicious and/or faulty software and/or firmware. 

According to Smart Elections, "This bill will address one of security experts' primary concerns about "hybrid" voting machines, namely that the printer and the scanner share the same paper path. If we prevent this type of system from being certified, it will help preserve our current system of hand-marked paper ballots for most voters and ballot-marking devices that follow certain security provisions for voters with disabilities."


Click here to register.
COVID Resources
It's crucial that we continue to support efforts to end the filibuster.
---
DemCast is an advocacy-based 501(c)4 nonprofit. We have made the decision to build a media site free of outside influence. There are no ads. We do not get paid for clicks. If you appreciate our content, please consider a small monthly donation.
---