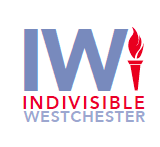 Restore Title XPresident Biden's executive action on Title X was an important step, but the administration needs to act quickly to fully restore this federal program that provides family planning to low income patients.Inorder to bring Title X-supportedservices back into areas that have been without Title X funding, HHSneeds to issue rulemaking within 30 days that will rescind the Trump rule and reinstate the regulations that previously governed the Title X program.Rescinding the Trump rule must happen swiftly so that HHS can compete for funds in order to restore services to the 1.5 million people who have gone without Title X-funded services for over a year.Rescission of the rule is essential to bring back the hundreds of health centers that left Title X due to the Trump rule.The rulemaking and competitive funding process will take many months to complete, which is why it is imperative that the Biden administration begin this process as quickly as possible.NY has been providing "emergency"state funds to help fill the funding gap, but that money will not be sustained past March 31, 2021. Especially with the state budget under so much pressure, getting federal Title X back is critical.
Please tell your state and federal lawmakers to push the Biden administration for the Title X policy change we need.  
---
Day of Action TrainingClick here to sign up for an upcoming Planned Parenthood Day of Action event. Learn how to lobby lawmakers about funding for reproductive healthcare, access to telehealth, addressing maternal mortality and more.
---
Click Here to Register
---
Click Here to Register
---
Budget HearingsThe Invest In Our New York campaign aims to raise $50 billion dollars by ending tax breaks on the wealthiest New Yorkers. Invest In Our NY is teaching voters what they need to say during upcoming budget hearings being held by the Westchester delegation to the NY State Senate. The training is on February 9th @ 11AM. Sign up here.
---
Last week, Rep. Greene was stripped of her House committee assignments, but she still has no business being in the House of Representatives.
Please ask your member of Congress to support the resolution by Rep. Jimmy Gomez to have her expelled.
---
Eliminate the FilibusterWe must keep up the pressure to eliminate the filibuster if Democrats are to enact the sweeping changes that the American people voted for.
Please take two minutes to contact your senators: 
Majority Leader Schumer (202) 224-6542
 www.schumer.senate.gov/contact/email-chuck
Senator Gillibrand: (202) 224-4451
www.gillibrand.senate.gov/contact/email-me
Stop DisinformationDisinformation contributes to the growth of movements like QAnon and fans the flames of discord. Stop the Steal was a successful disinformation campaign that ultimately led to the 1/6 Attack on America. Click here to read more about the root causes of disinformation and how our elected officials can take action.
---
---
DemCast is an advocacy-based 501(c)4 nonprofit. We have made the decision to build a media site free of outside influence. There are no ads. We do not get paid for clicks. If you appreciate our content, please consider a small monthly donation.
---