Hi Indivisibles,
After the President threw a wrench into the Covid Relief Plan, House Speaker Nancy Pelosi plans to seize the opportunity to push for more direct cash assistance. She plans to schedule a full floor vote on Monday, 12/28/2020, on pandemic aid which will include $2000 stimulus checks as proposed by President Trump. Call Representative Garamendi to thank him for his support of the increased direct cash assistance payment.
House Democrats must take quick action to pass a bill raising the amount of direct cash assistance to $2000 (the current bill has only $600 per person). They will try to pass this through unanimous consent, but if a Republican objects, they must be prepared to pass it by vote. Since the House has proxy voting rules, that means that only a few MoCs will need to come back for the vote, but it's critically important that they do!
(Background from Indivisible.org is linked HERE)
So our top Action for 12/28/2020: Tell your representatives to pass $2000 Survival Checks!

We're also continuing to demand that the Senate repeal the Filibuster, PayGo, and Budget Control Act.
Example call scripts and contact information for our members of Congress are below.

And check out our event calendar at https://indivisibleyolo.org/calendar/ for virtual events and actions, including Action Coffee and Georgia actions!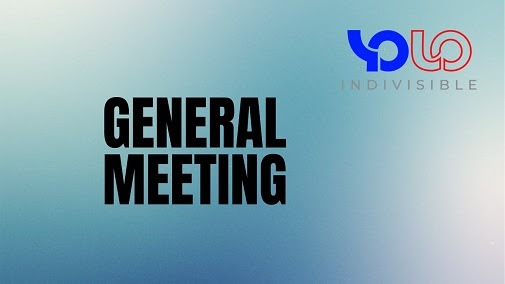 There will be no December General meeting tonight: Our next General Meeting will be Jan. 25th at 7pm -we hope to see you there!
---
Tell Rep. Garamendi: Thank you for supporting $2000 survival checks
Sample Call Script:
Hello, my name is [YOUR NAME]. I'm a constituent from [CITY, zip code] and I'm calling to thank Rep. Garamendi for supporting increasing the cash relief in the stimulus to $2000, and for his intention to vote when this is brought before the floor of the House of Representatives.
---
Tell our Senators: Repeal the Filibuster, PayGo, and Budget Control Act
---
Sample Call Script:
Hello, my name is [YOUR NAME]. I'm a constituent from [CITY, zip code] and I am a member of Indivisible Yolo. America faces enormous inter-related health, climate, and economic crises, all of which require bold and effective legislative action. New emergency programs must be swiftly enacted and the necessary funds appropriated. This requires changing Senate rules that have been used in the past to block essential measures essential for our health, safety, and the future welfare of our children. As my senator, I urge you to: Eliminate the Senate filibuster rule. Eliminate the Senate PayGo rule. And as soon as feasible, I urge you to repeal the Budget Control Act.
Thank you.
---
DemCast is an advocacy-based 501(c)4 nonprofit. We have made the decision to build a media site free of outside influence. There are no ads. We do not get paid for clicks. If you appreciate our content, please consider a small monthly donation.
---