Thanks to all of you who helped get our Count Every Vote message up and visible throughout our community. We are heartened to know so many of you are ready to take action to protect our democracy, and we hope our messages all over town help more people in Yolo County prepare to take action.
We are filled with gratitude as we watch elections officials and workers across the country conscientiously performing their duties with integrity, sometimes in the face of intense pressure. We currently feel our best way to support these essential workers is to remain at home and allow law enforcement to respond to intimidation or provocation by protestors attempting to stop or otherwise influence ballot counts.
We continue to watch the events in Pennsylvania, Georgia, North Carolina, Nevada, and Arizona carefully and to look to the national Protect the Results coalition as we assess daily whether further action in Yolo County is warranted. We will remain vigilant and we ask you to remain ready to respond as results continue to come in, remembering that our commitment is not only that every vote be counted, but that the results be honored, AND power be peacefully transferred. We may yet need to stand up.
-The Indivisible Yolo Team
---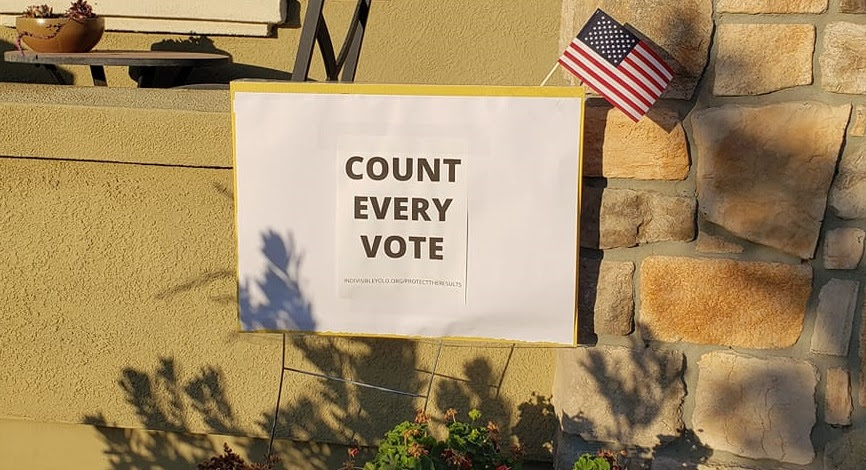 ---
DemCast is an advocacy-based 501(c)4 nonprofit. We have made the decision to build a media site free of outside influence. There are no ads. We do not get paid for clicks. If you appreciate our content, please consider a small monthly donation.
---