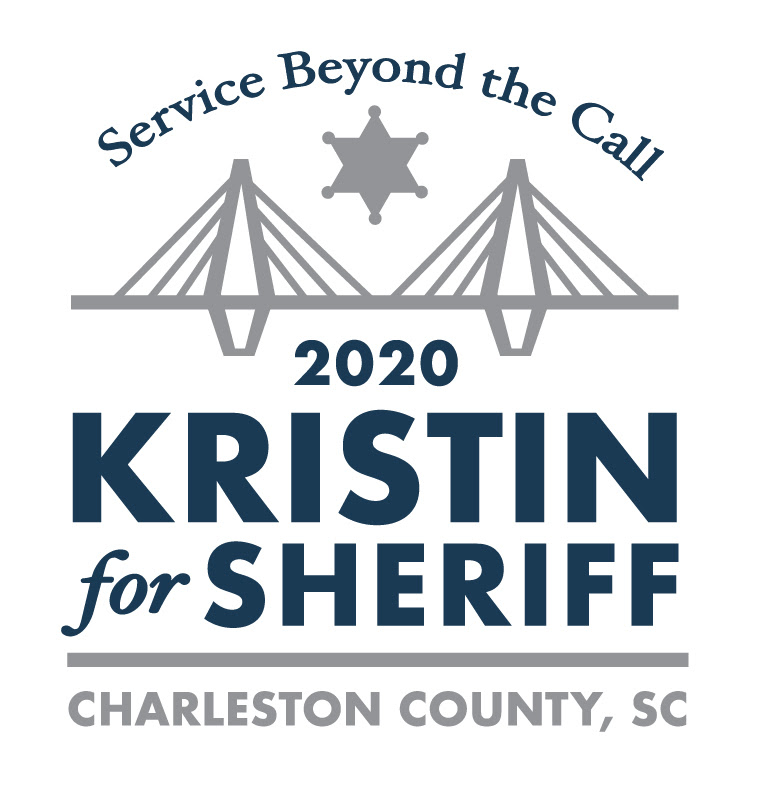 Dear Friends,
I am honored and privileged to say that I am going to be Charleston County's first new sheriff in 32 years. Thank you so much, from the bottom of my heart, for your support. It's been an incredible year, filled with lots of challenges. But there were none that we couldn't overcome.
Voters like you sent a clear message: change was necessary. And for some, change scares them. But what was undeniable was this: the majority of voters understood the urgency for change in law enforcement with how we interact with the community and how we can — and should — be held accountable.
I've spent the past two days fielding phone calls, text messages, and emails from friends, family, supporters, and members of the media. My transition team is now in place, and we are planning for a smooth landing in January when I am sworn in as the first female sheriff elected in South Carolina. I hope you'll continue to follow me in this journey. I know it won't be easy, but I know that I will be giving this new role the best I've got.
This win belongs to you.
This was a mostly woman-powered campaign. First and foremost, thank you to my wife, Elizabeth, whose support kept me going through these past nine months. I'd like to give a huge shout out to my campaign managers and strategists Amber Allen and Jillian Hollingsworth of Make Progress SC. A big thanks also goes to Hannah Reynolds, Erin O'Conner, and Mimi Draft of Draft South Media; Stuart Rosenberg and Zach Marcus of Foundation Blue Media; Elizabeth Doyel and Jen Ramos of Superior Blue Media; Cristina Flores and Krishna Ghodiwala of TextSurge; and South Carolina Democratic Party and the All-In campaign crew. And I can't forget the efforts of my campaign treasurer Abigail Duffy and superstar volunteer Vanessa Moody-Laird.
I also could not have won without the incredible volunteers and leadership of the Charleston County Democratic Party. Thank you to all of my grassroots supporters and my donors, large and small. Your funds powered my team's efforts to reach the community. I couldn't have done it without you.
Sincerely,
Sheriff-elect Kristin Graziano
---
DemCast is an advocacy-based 501(c)4 nonprofit. We have made the decision to build a media site free of outside influence. There are no ads. We do not get paid for clicks. If you appreciate our content, please consider a small monthly donation.
---