GIFs to fight voter intimidation
The president and his supporters have made clear how they think they can win: by intimidating voters before election day, and refusing to count votes after it. Voters everywhere need to know how they can fight back and make sure that every vote can be cast, and every vote can be counted.
Use these GIFs to help spread the word on how to fight voter intimidation, and join our Slack to get up-to-the-minute content to ensure every vote, everywhere, is counted.
---
Protect the vote: 866-OUR-VOTE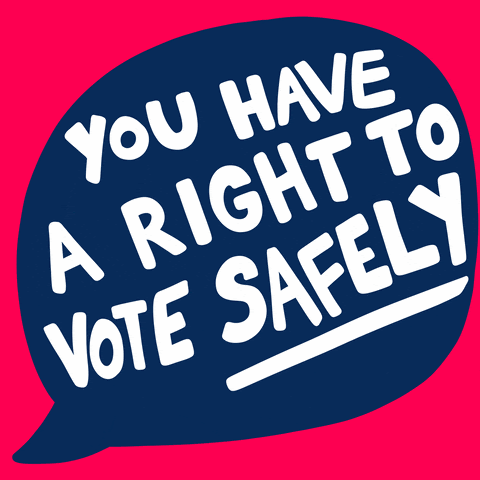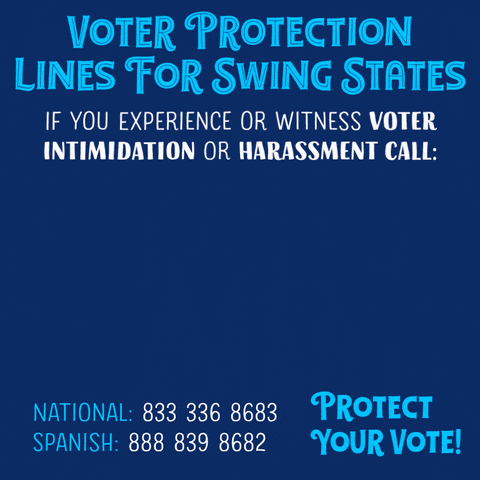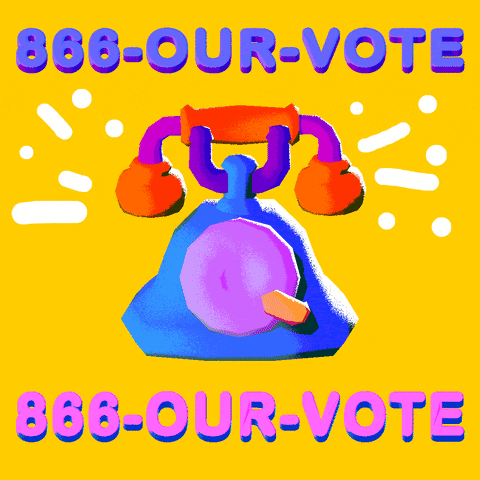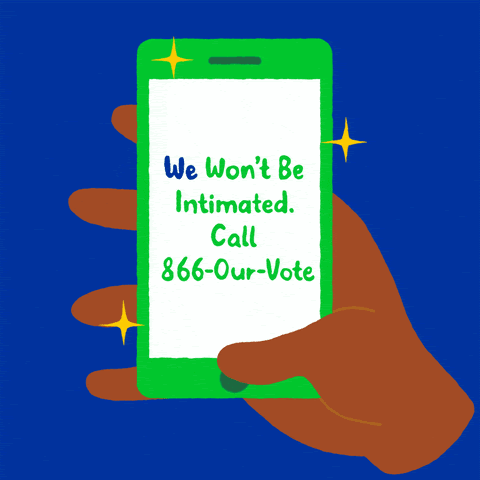 ---
The Into Action Lab powers social change by giving people the tools and resources they need to advocate on their own behalf. Into Action is a project of TaskForce, an independent agency working at the intersection of arts, culture, and social change.
TaskForce
4313 Mentone Ave
Culver City, CA 90232
---
DemCast is an advocacy-based 501(c)4 nonprofit. We have made the decision to build a media site free of outside influence. There are no ads. We do not get paid for clicks. If you appreciate our content, please consider a small monthly donation.
---