We started our work in January of 2017 as a small group of organizers looking for a way to channel our anger and grief after the 2016 election into action and change.
Our goals, even then, were clear–flip our General Assembly and make sure PA goes blue at the Presidential level in 2020. Since that time, we have flipped seats at the local, county and state levels through the tireless efforts of thousands of volunteers-YOU!
Sign up to phone bank on weekdays to flip the PA House, this weekend to win pivotal Bucks County, and at Women to Women Wednesdays.
And, share our video showing how EASY it is to vote in PA! Tag your PA friends.
This is the moment we have been waiting for and working toward. This is our time. We can flip the PA General Assembly and deliver PA to Joe Biden and Kamala Harris, but we need you to dig deeper than ever. With three weeks to go, triple your efforts and push outside of your comfort zones.
Voting has started! We need your help to reach every single one of our supporters to help them make their plan to vote and to ensure that every voter casts their ballots properly and on time. Sign up and then sign up again. If not now, when?
---
PHONE BANKING!
Here's when we're calling:
Monday-Thursday with shifts from 5-7 PM and 7-9 PM for PA House candidates: Flip the House Phone Bank Sign Up
Phone bank support: Zoom training and meet the candidate at 4:30 PM, followed by a 5-7 Zoom party. Or, Slack support from 5-7 PM. New phone bankers encouraged to join!

This week's line up:
Saturday-Sunday, 10/17-10/18 from 12-2, 2-4, and 4-6 PM: Ballots should be arriving in mailboxes all throughout critical Bucks County, and it's our job to help get them back! You'll be provided with all the information you'll need to answer questions about filling out ballots and options to return them in time.
Training will take place 30 minutes prior to each shift, so at 11:30 am, 1:30 pm, and 3:30 pm. We'll have immediate support on our Slack channel, so you're never alone while you're making these important ballot chase calls!
Join us to call hundreds of thousands of women across PA—from the cities to the suburbs to the farms at the heart of our Commonwealth. Last week 150 amazing volunteers made 50,000 calls in one evening. At each event, we'll meet on Zoom for training on the dialing system and review the script and voting information in PA.
We'll also be joined by special guest State Rep Leanne Krueger to kick off our dials with some inspiration.
VOTING IS EASY!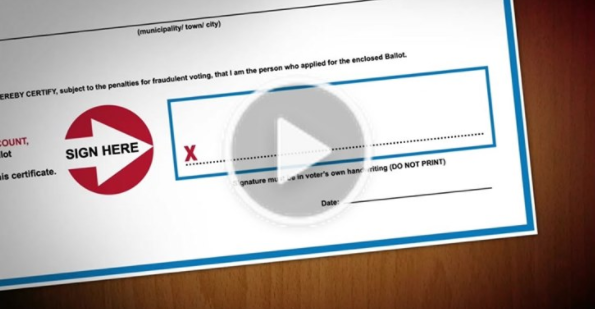 Our new video shows how easy and simple it is to vote by mail in Pennsylvania. Help us get the word out by sharing it and tagging your PA friends!

PHONE BANK TRAINING
If you are a new phone banker, want a refresher, or just have some questions, join us for one of our training sessions. We'll cover:
why we phone bank
the mechanics of using the autodialing system ThruTalk
tips for having meaningful conversations
We'll end with a few demos and Q&A to be sure you feel confident and ready! Training on Mondays from 7-8 PM or Fridays from 1-2 PM: SIGN UP HERE!
HELP WITH VOTER PROTECTION
Join the Voter Protection Team by signing-up here to assist with the Voter Protection hotline, recruit more volunteers, and help safeguard voting rights on Election Day.
Many campaigns are doing literature drops and some canvassing in a safe and socially distant way. If you're interested in getting outside, masking up, and hitting the pavement to connect with voters, let us know, and we will connect you with a campaign.
Sign up here for updates on how you can help on Election Day.Our goal is to fill needed gaps. You may not receive an assignment until a few days before the election.
Photo by Tim Marshall on Unsplash
---
DemCast is an advocacy-based 501(c)4 nonprofit. We have made the decision to build a media site free of outside influence. There are no ads. We do not get paid for clicks. If you appreciate our content, please consider a small monthly donation.
---