Early ballots begin arriving this week.
Here you will find information about the
2020 US Congress Candidates CD4 and CD1
We strongly recommend you vote your ballot promptly and mail it or drop in an official ballot drop box by October 16.
If you have not received your ballot by Oct 12 please call 928-771-3250
Tom O'Halleran – US Representative CD1
Delina DiSanto – US Representative CD4
---
Delina DiSanto
As your representative, I will take action to get the virus under control, make logical decisions based on scientific facts, and, when it is safe to do so, reopen schools and businesses again so we can have a thriving economy.

I promise to fight to ensure that Social Security is not privatized.

Taking on the pharmaceutical companies is a priority to lower drug costs and we must do more so every citizen has the coverage they can afford. I will fight to ensure the VA hospitals provide exceptional healthcare and other services.
Creating jobs and strengthening our economy means focusing on Americans and their businesses. The best way to create jobs is to cut taxes for small businesses, make investments in infrastructure, and have an economy that is powered by clean energy.
We need to address that time spent in jail/prison means they paid their debt to society. They deserve rehabilitation and not further punishment. Furthermore, they should not have to pay fees to be able to vote.
We need to support and fund our public schools. Teachers deserve professional wages and to have healthcare benefits​ so they can focus on their classrooms.
See More At: DelinaDisanto.com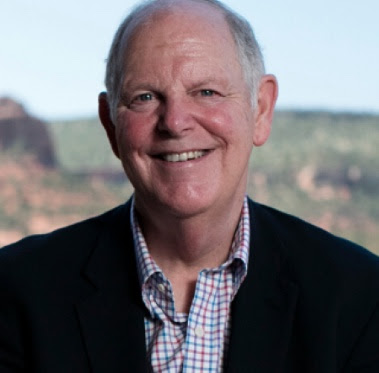 Tom O'Halleran
We are best when we are united.
As Americans, we are facing some of the greatest challenges we've seen in our lifetimes right now.
Tom has a proven track record of working across the aisle to get things done. He believes Congress has a responsibility to put aside partisan politics and work together to solve the problems affecting America and Arizona.
Arizonans share a hope and vision for our children's future, the need for an economy that works for everyone, concern for our veterans, and an attachment to our natural resources and our unmatched scenic beauty. Tom is working to make this hope and vision a reality.
For rural and tribal America to propser, Tom knows that quality, high-speed broadband is the key to unlocking the endless potential of online education, telehealth and improved access to health care, and untapped economic growth capabilities for small businesses, towns, and tribal communities.

We need a government that supports an economy that works for everyone, provides our children with a rich education while fostering improved workforce development, highlights the importance of our families, ensures our veterans' are cared for, creates a fair and competitive tax structure, and ensures our infrastructure is developed cost effectively—all while honoring the priniciples of our Constitution that ensure the equal right of all people, and protecting our First Amendment rights to free speech, press, and peaceful assembly.

See more at: TomOhalleran.com
---
Did you know that early ballots are first to be counted?
Did you know unsigned ballots are the leading reason ballots are rejected?
Be sure to sign your affidavit envelope!
---
Here you will find information about the
2020 Corporation Commission Candidates
We strongly recommend you vote your ballot promptly and mail it or drop in an official ballot drop box by October 16.
If you have not received your ballot by Oct 12 please call 928-771-3250
These are the three
Arizona Corporation Commission candidates.
We recommend youvote for all threeto ensure real reform on the corporation commission board.
Arizona's Corporation Commission is charged with protecting consumers from rate hikes and building a sustainable future for your state.  Meet the candidates who are committed to doing this work.
www.SolarTeam2020.com
Shea Stanfield
Shea, an advocate for Arizona families and the environment, earned a B.A. and M.Ed. in Education from ASU. During her career, as a public-school educator, Shea served on numerous educational and environmental boards, as well as, two terms on the Cave Creek Town Council. Shea will fight corruption and work with you to build a sustainable future.
Bill Mundell
Bill served on the Corporation  Commission from 1999-2008.  During this time, he helped  Arizona become one of the first states in the nation to require a percentage of our electricity to come from renewable energy.  Bill also represented the East  Valley in the legislature. As our  Commissioner, Bill will promote solar energy and fight unjustified utility rates.
Anna Tovar
Anna has dedicated her life to improving Arizona's communities. She served as Mayor of her hometown, Tolleson, and also represented her community as State Senator. Additionally, Anna taught for the Tolleson Elementary School District. As our Commissioner, Anna will fight for accountability and fairness for Arizona consumers.
---
DemCast is an advocacy-based 501(c)4 nonprofit. We have made the decision to build a media site free of outside influence. There are no ads. We do not get paid for clicks. If you appreciate our content, please consider a small monthly donation.
---