We need to listen to medical experts
Dear Friends:
Saying that we need to listen to the medical and scientific experts who study the coronavirus should not be controversial in the least. Yet it is.
Last night, I appeared in front of Mount Pleasant Town Council to advocate for a new mask ordinance. The temporary extension failed last week, meaning there are no laws on the books requiring that people wear masks in grocery stores, pharmacies and even town buildings.
As the parent of two elementary school children and the son of cancer survivors, I know the toll this virus is taking on people. We all want to get back to normal, but to do that, we must be informed by the science that clearly tells us widespread mask usage is paramount to getting kids to school, keeping businesses open and saving lives.
Requiring citizens to wear masks when it is not possible to socially distance is the right thing to do. In fact, wearing a mask is our duty as Americans in this time of crisis. It is our responsibility as friends, neighbors and members of a community. Quite frankly, it is the absolute least we can do.

The simple fact is that a lack of state and federal leadership has left our towns and counties to set public health policy on their own, without sufficient backup or any consistency. We can't afford to continue this piecemeal status quo that is costing lives, causing economic misery and jeopardizing another school year. I will fight for a statewide mask mandate.
I hope that you take a moment to watch my comments below (even if it is an unflattering angle) and let me know what you think.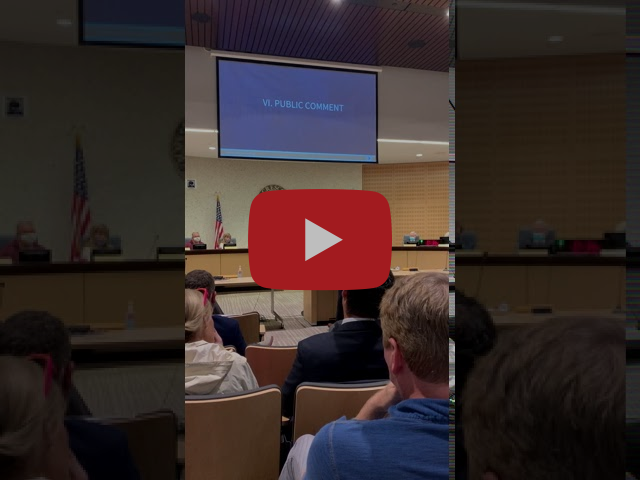 Daniel Brownstein advocates heeding the recommendations of medical experts in front of Mount Pleasant Town Council
If you want to help with this mission, please consider a contribution to my campaign.
And no matter what is or isn't on the books, make sure to wear a mask.
In service to you, our community and our health,
Daniel Brownstein
About Daniel
Daniel will fight for our coast, our schools and our health. He is committed to ensuring our children, workers and small businesses are not left behind during the pandemic.
Daniel has served our state for the past 14 years, including five years helping improve the justice system in South Carolina's "Corridor of Shame," four years on the board of the S.C. Coalition Against Domestic Violence and Sexual Assault and two years on the Charleston County Criminal Justice Coordinating Council.
For his day job, he works as marketing director for a local law firm. Daniel holds a Master's degree in business administration from the University of South Carolina.
Daniel is running to represent Mount Pleasant, Sullivan's Island and Isle of Palms in the State House. This is an open seat this year, and is one of two pickups needed to turn the Charleston Legislative Delegation blue.
---
DemCast is an advocacy-based 501(c)4 nonprofit. We have made the decision to build a media site free of outside influence. There are no ads. We do not get paid for clicks. If you appreciate our content, please consider a small monthly donation.
---