---
Informed Voters Vote for Dems
Every race is important, but sometimes it's hard to know who to vote for in local elections. Washtenaw County voters have come to rely on our WCDP Voter Guide so they can fill out their ballots with confidence. However, if we don't reach our fundraising goal, we may not get the crucial votes we need to ensure victory for our endorsed candidates. Please, help us reach as many voters as possible by donating here:
---
The next WCDP Community Forum and General Membership meeting will take place on Saturday, September 5th from 9:30 a.m. to 12:00 p.m. and will focus on organized labor, policing, and the community. There will be a roundtable discussion among local organized labor leaders, police, and activists. More information including a link to the Zoom meeting can be found here.
---
Volunteer with the Michigan Voter Protection Team
The mission of the Michigan Democratic Voter Protection Team is to protect voting rights and help elect Michigan Democrats up and down the ballot! We are recruiting volunteer attorneys and others to serve as Early Vote Observers and Election Day Observers, staff our hotline, and help make sure all Michigan voters can access a ballot (by mail or in person), cast their votes, and have their votes counted.
---
We've Got the Goods
The Biden/Harris yard signs are in. You can get your very own for a donation of $10. Biden, Peters, Dingell, and Black Lives Matter yard signs, along with other goodies like buttons and bumper stickers, are available as well. Campaign materials and availability are constantly changing, so visit our website to find out where and how you can secure your historic 2020 campaign materials:
---
Two Dangerous Votes from Rep. Walberg, MI-07
After voting "no" on the USPS Fairness Act and Delivering For America Act, Walberg refuses to acknowledge the severity of the consequences for constituents. Opponent Gretchen Driskell continues to support USPS efforts, emphasizing the importance of USPS reliability for the safety of citizens and democracy. Continue reading…
---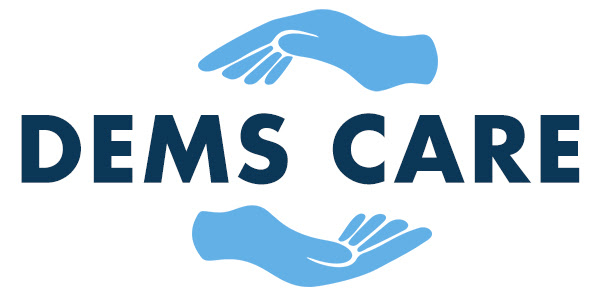 Support the uniteSTEM Program
Learn how you can support this Ypsilanti-based educational non-profit group by donating old technology and miscellaneous equipment. 
Visit our website for more information.
---
Washtenaw County Democratic Party
418 West Michigan Avenue
Ypsilanti, MI 48197
---
DemCast is an advocacy-based 501(c)4 nonprofit. We have made the decision to build a media site free of outside influence. There are no ads. We do not get paid for clicks. If you appreciate our content, please consider a small monthly donation.
---