Posted from Ammar Campa-Najjar Twitter thread with permission.
In Africa, there's a beautiful one word greeting, Sawubona. In English, "I see you." I've been reflecting on its profound meaning: I see your soul, acknowledge the sacredness of your life, I bear witness that you in fact, exist.
2. As we work to transform institutions that have more lineage with America's original sin (slavery) into one more closely aligned with our highest ideas. Hearts must change too, we have to see each other. I'll never know that pain, but I know what it's like to be unseen.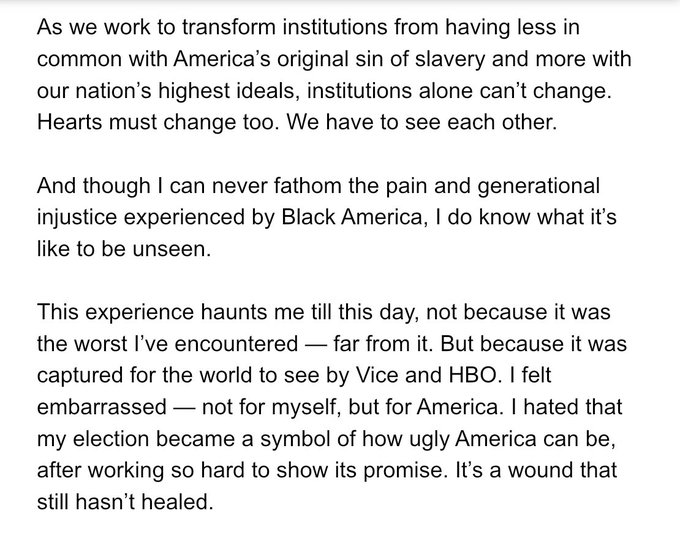 3. This experience haunts me, not because it was the worst I've encountered. But because it was captured on HBO for the world to see. I was embarrassed for America. I hate that my election became a symbol of how ugly America can be, after working so hard to show its promise.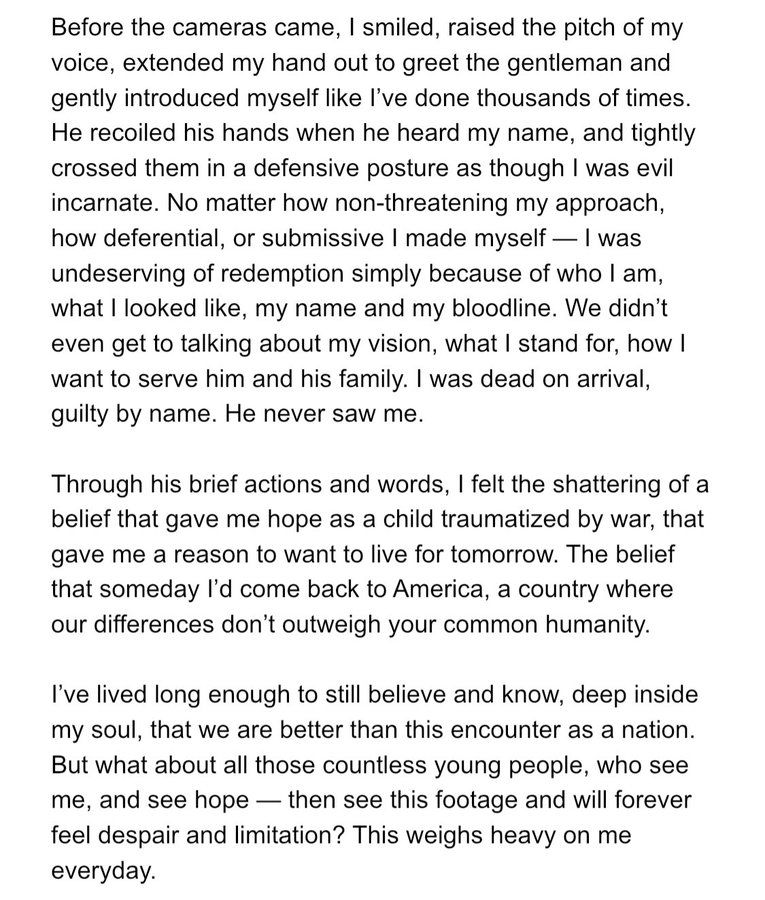 4. When I stitch this experience with my encounter with a 9 year old girl named Rafeef I met last year, it shatters me for days. Rafeef's parents were both killed in front of her in Syria last year, and was recently adopted by an American family.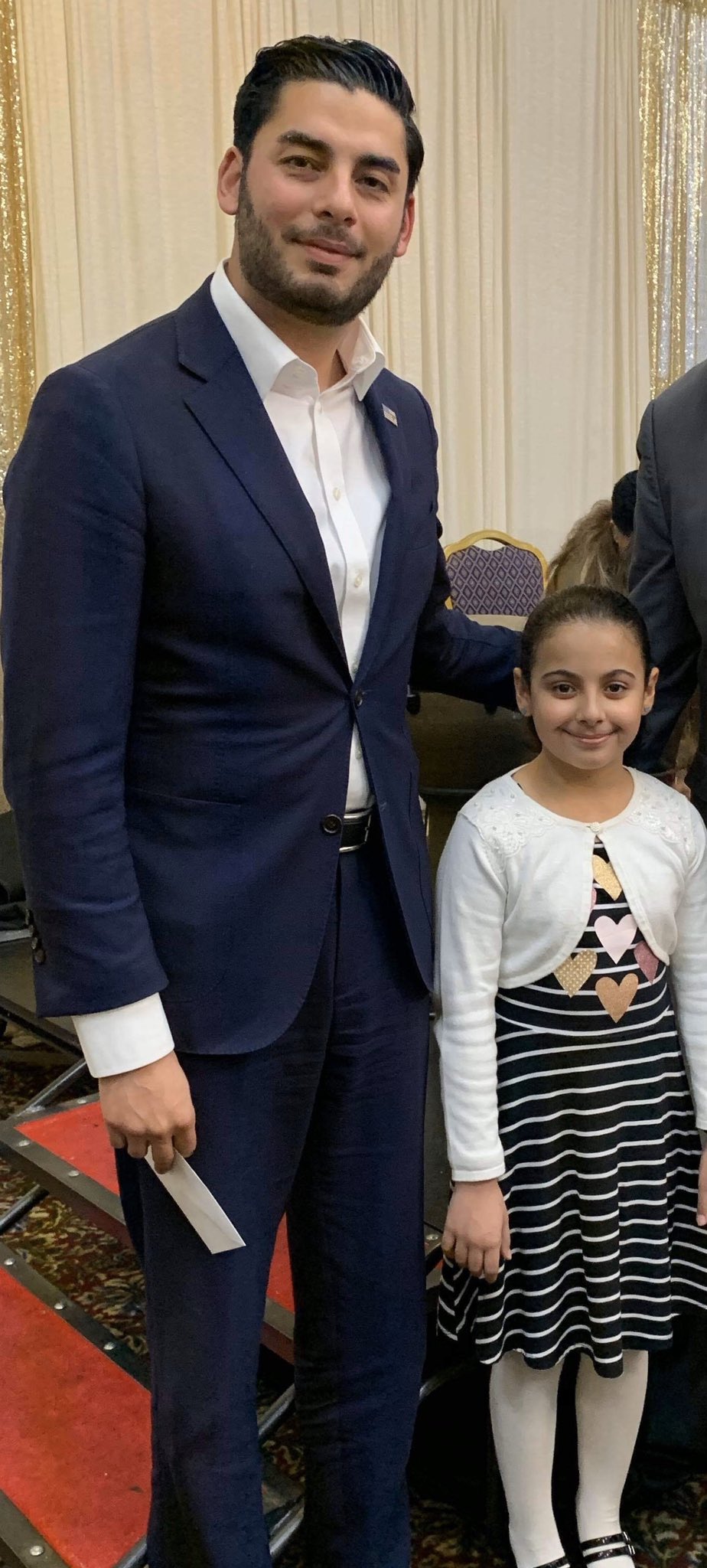 5. After the meet and greet, she walked over and gave me an envelope — her $30 allowance as a campaign contribution. Me and my coworker begged her to take it back, she just looked at me with the resolve of an adult and said, "no, I want you to have it."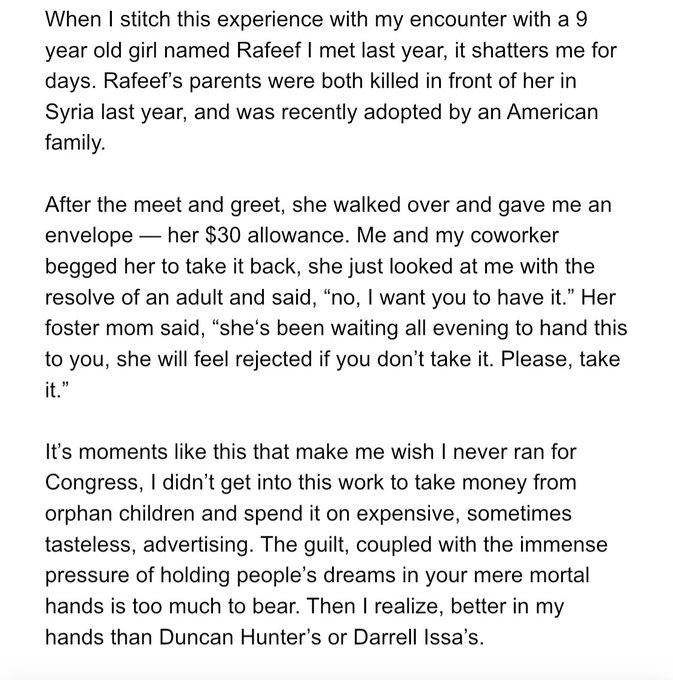 6. Her foster mom said, "she's been waiting all evening to hand this to you, she will feel rejected if you don't take it. Please, take it."
7. It's moments like these that make me feel guilty for running, I didn't get into this work to take money from orphan children. The guilt and pressure of holding people's dreams in your mortal hands is too much to bear. Then I realize, better in my hands than Hunter it Issa's.
8. Rafeef felt seen that night, and maybe that's all that matters. Maybe that's the purpose behind the pain that past generations have endured, to plant the seed of hope in the next generation so they reap a greater harvest.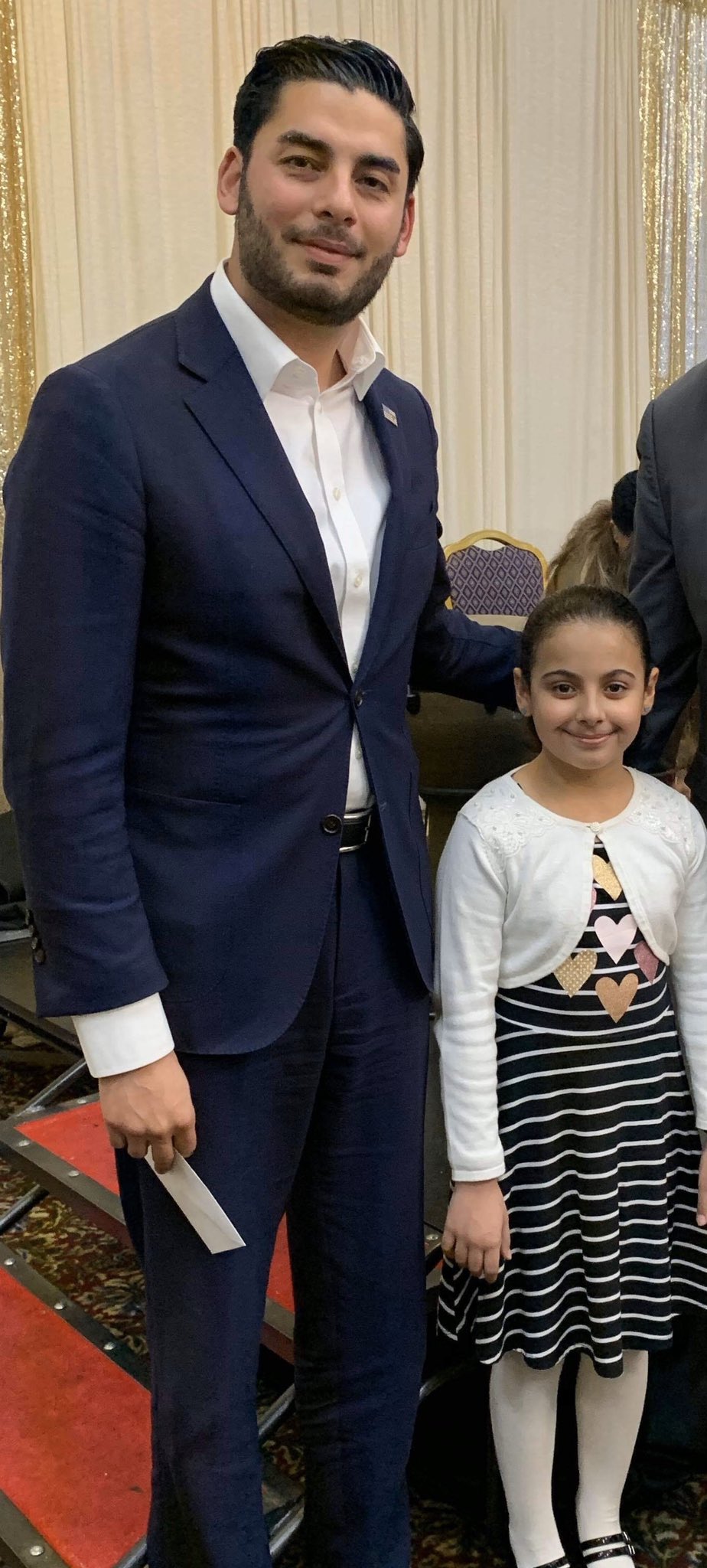 9. Over this past week, I've been doing a lot of soul searching, a lot of seeing. Not from a political lens, but in the Sawubona sense.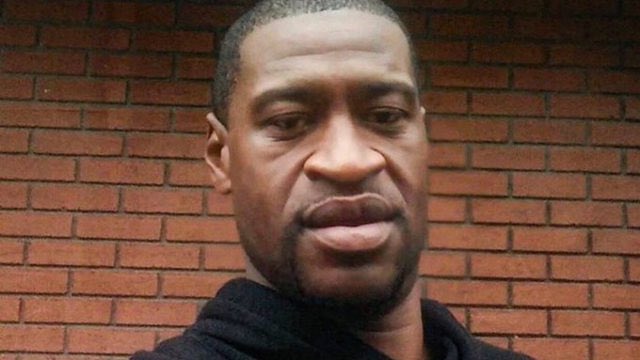 10. African Americans account for 2% of my district. They're persecuted by some, others say "there's not enough of you to sway an election." I want you to know: I see you, hear you, I'm for you. You're more than enough, you do count, & you are swaying America. Your life matters.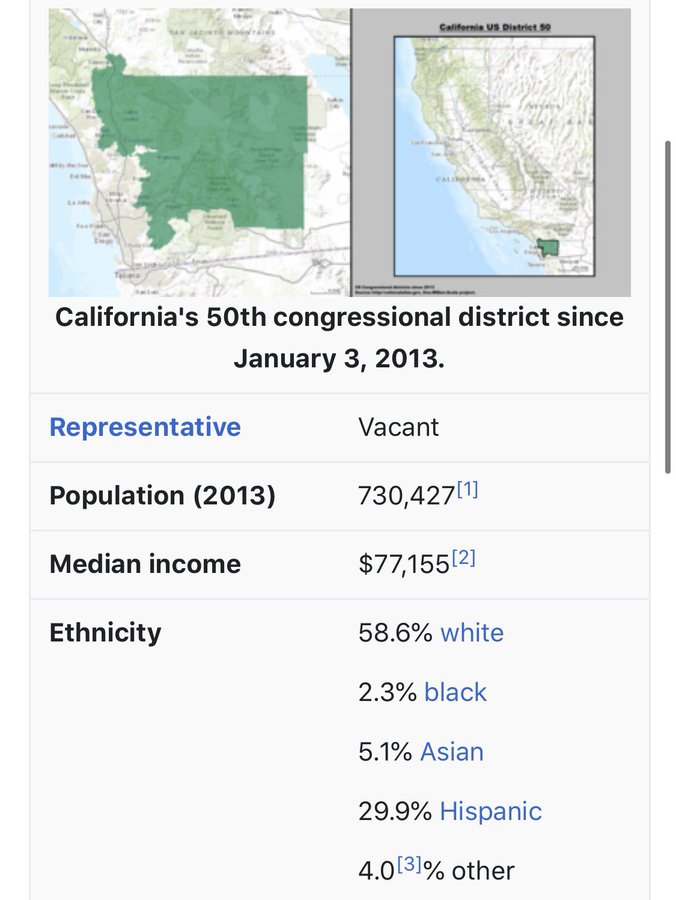 Final: I'll stake my life on the belief that no matter the color of your skin, in America, you deserve to be seen. I won't stop, until that America is more than a place that lives inside our ideals. Until we've taken the rubble of our past to build a future on higher ground.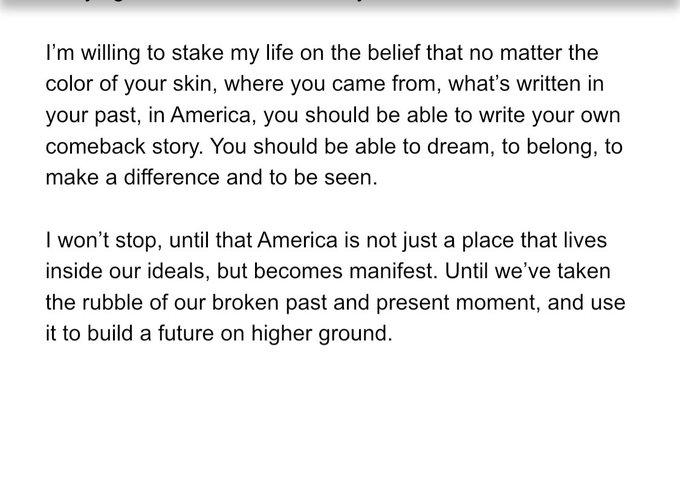 ---
DemCast is an advocacy-based 501(c)4 nonprofit. We have made the decision to build a media site free of outside influence. There are no ads. We do not get paid for clicks. If you appreciate our content, please consider a small monthly donation.
---